Now that temperatures are rising rapidly, it's time to get your personal style ready for the summer. With heat waves come new opportunities to look fashionable and gorgeous at the same time.
Looking your best is surprisingly easy when the warmer weather arrives. You no longer have to worry about staying warm, freeing you up to wear more daring styles.
In this post, we take a look at some of the ways to shake up your look this summer so that you can stay looking your best, no matter how scorching hot it gets.
Minimize Accessories
Wearing plenty of accessories might seem like the obvious choice when the summer weather arrives, but it is actually the opposite. Dangling necklaces and bangles can actually heat up in the sun and burn your skin, leading to scars around your neck and wrists.
If you want to wear a lot of accessories, choose non-metallic materials that conduct heat less efficiently. Pearls, precious stones, and even string are all good options here.
If you want a statement accessory, limit yourself to just one, such as hoop earrings, or a large pearl necklace.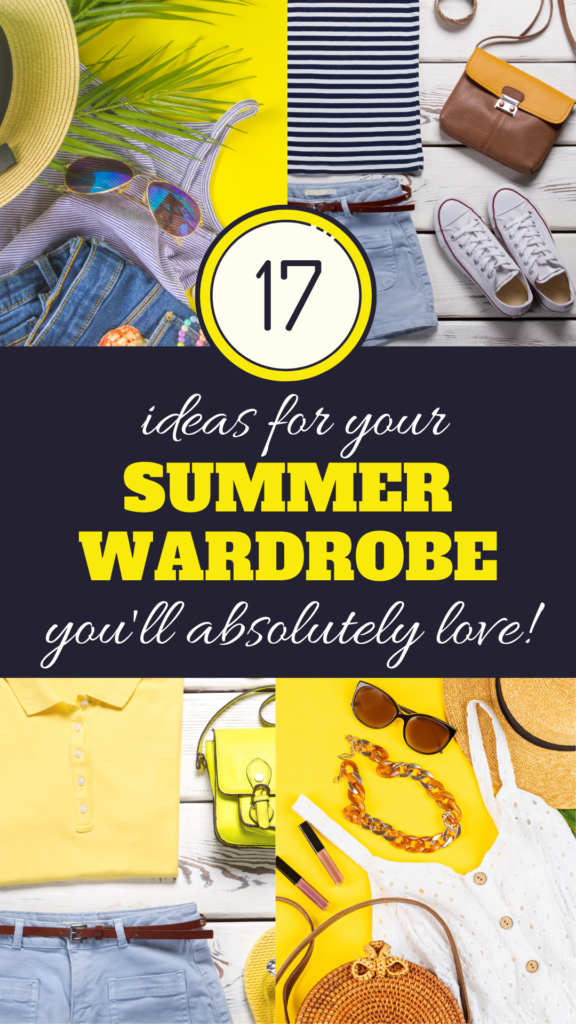 Put On Your Leather Sandals
While flip-flops are okay for the beach, you can't wear them everywhere you go. They're just not appropriate. That's why it's always a good idea to have leather sandals as a backup. These look smart, making them suitable for restaurant trips or social occasions, but they also leave room for your toes to breathe.
Take Full Advantage Of Dress Season
Dresses were made for the summer. They're long, flowy, and provide your body with plenty of room to breathe, unlike shirts and blouses. What's more, they look great too, flattering your figure.
Because dresses are all you need to wear, except for underwear, they're easy to throw on before you head out the door. With that said, you'll want to make sure that you have dresses in your collection that are suitable for every occasion. You'll want the following in your closet:
T-shirt dress to cover up a swimsuit
A regular day dress, or perhaps two
A lightweight midi dress for the evening
A little black dress
A floral dress suitable for garden parties and other semi-formal social occasions
Create A Go-To Summer Uniform
Figuring out what to wear every day in the summer is no less painstaking than at any other time of the year. Therefore, it can help to create a go-to uniform. The idea here is to fill your wardrobe with a bunch of clothes that can all pair with each other, reducing the amount of time you spend looking in the mirror, wondering whether two items match.
Apply Lotion To Your Skin
Everyone wants their skin to have a classic, dewy look in the summer. The more it shimmers and sparkles, the more radiant you will look.
Getting a dewy look naturally, though, is virtually impossible, unless you happen to be 16 years old, so applying lotion is a great option. It helps your skin to look its best while, at the same time, nourishing and moisturizing it, and perhaps protecting it against the sun if it contains SPF.
Leverage The Athleisure Trend
When the weather's hot and you're moving around all the time, it can be difficult to know whether you should put on a formal dress or a tracksuit. The trick here is to combine both. Many brands now offer so-called "athleisure" lines. These are stretchy enough for you to move around freely, but also stylish enough to wear on social occasions. You can look chic and sexy while also benefiting from sweat-wicking fabric and total freedom of movement.
Highlight Your Hair
During the summer, the sun may give your hair natural highlights. However, if you want to avoid UV, you can achieve the same look chemically.
How you choose to highlight your hair is entirely up to you. Brown hair with blonde highlights can look great, as can blond hair with white highlights (or perhaps light green or blue). This look instantly adds a summer vibe to your appearance and distinguishes it from the rest of the year.
Don A Pair Of White Sneakers
Some people associate white sneakers with smelly gym bags. But when the summer comes along, they help to add a whole new layer of freshness to your look.
White sneakers highlight your feet, just like heels, but in a totally different way. Even so, they pair with practically everything, from dresses to blue jeans. Adding sunglasses and a crop top can complete the look.
Pick Your Perfect Pair Of Shorts
Summer is also shorts season, so spend a little time finding a pair that really suits you. For some women, the shorter, the better. However, you may find that going slightly longer works best for your leg and hip shape.
If you don't feel comfortable in shorts, then you can also opt for three-quarter-lengths or even kimonos. These keep you feeling cool while also covering up all your lumps and bumps.
Bare Your Shoulders
Putting your shoulders on display is a sure sight that the summer has arrived and is in full swing. Strappy dresses show off your figure in ways that are hard to achieve at other times of the year.
How much skin you show is entirely up to you. Many summer dresses that fall off the shoulder give you an exposed look that highlights your neck, but there are other options that are equally attractive.
Try Experimenting With A New Signature Color
If your wardrobe is dominated by black, navy blue, and white items, then you probably have an easy time doing laundry. However, developing an inspiring look is a little more challenging, particularly in the summer. Bland colors simply can't make the desired impact.
The trick here is to switch up your signature hue. Wearing light blues, yellows or coral-like colors can help give you a fresh summer look and change how you feel.
Don't Bother With Denim
Denim is ideal for cooler parts of the year, but it is one of the heaviest fabrics out there, making it somewhat uncomfortable in the summer. Instead, try wearing light cotton or linen pants. These provide more room for your legs to breathe and will help to cut down on perspiration.
Wear More Breathable Fabrics
You'll notice that in the summer, some of your clothes are more prone to making you sweat than others. That's because some fabrics trap moisture, while others allow it to float off into the atmosphere, cooling you down.
Generally speaking, most synthetics aren't breathable, so if you see the word "polyester" on the label, you may wind up feeling hot all the time. Ideally, you want 100 percent natural garments that use cotton, linen, or silk. All of these materials are breathable because they contain tiny holes that allow pockets of air to move through them, facilitating heat exchange.
Put On Your Summer Lip Gloss
The summer is often a little too bright and sunny for traditional lipstick. Therefore, you might want to experiment with lip gloss – a totally different product. Instead of changing the color of your lips, it just makes them shinier, without it looking like Vaseline.
Opt For Sleeveless
During the summer, you want as much airflow as possible. If you cover every part of your body, you'll wind up overheating and feeling hot and bothered all day long.
With sleeveless clothing options, though, you avoid this risk. You can go fully strapless or opt for sleeveless camis or puff-sleeve blouses. If you're heading out to work, short-sleeved button-up shirts can also work a treat.
Add Bronzer For Additional Glow
During the summer, you want to make it look as if you have been out in the sun, but without damaging your skin. Here's where bronzer can help. Applying it a couple of times per week gives you that olive skin you crave without the cost of more fine lines, wrinkles, and sunspots later on.
Bronzers come in a variety of different strengths, so you'll need to choose one that matches your skin tone and apply it in the right quantities. Makeup experts recommend only applying it to the high points of your face, where the sun would naturally hit, instead of uniformly all over.
Powder bronzers are the simplest to apply and, unlike their lotion-based rivals, they won't slip around your face as easily.
Use Eye Primer For EyeShadow
Eye shadow is a popular makeup choice in the summer, but it can go wrong if you use eye cream on your lids. Eye cream can break down eye shadow formulations, leaving them looking messy and ill-defined.
The trick here is to use an eye primer. This smooths the upper eye area, reducing creasing and creating a base for the shadow to last longer.
You can also do the same for your eye pencil. First, apply either the pencil or the cream and then use an angled brush to press shadow over the liner to make it last longer.