This is a sponsored by Global Influence, however all opinions and love of TRESemme products are my own. 
The alarm clocks go off one, two, and three in our home starting at 5:15 am and working down to 5:35 am.  We have a daughter in high school and one who just started middle school, so as you can imagine, the family bathroom is a busy place in the mornings. 
Both girls want to look their best, but don't have a lot of time to fuss with their hair.
That's where a few key hair-styling products come in handy.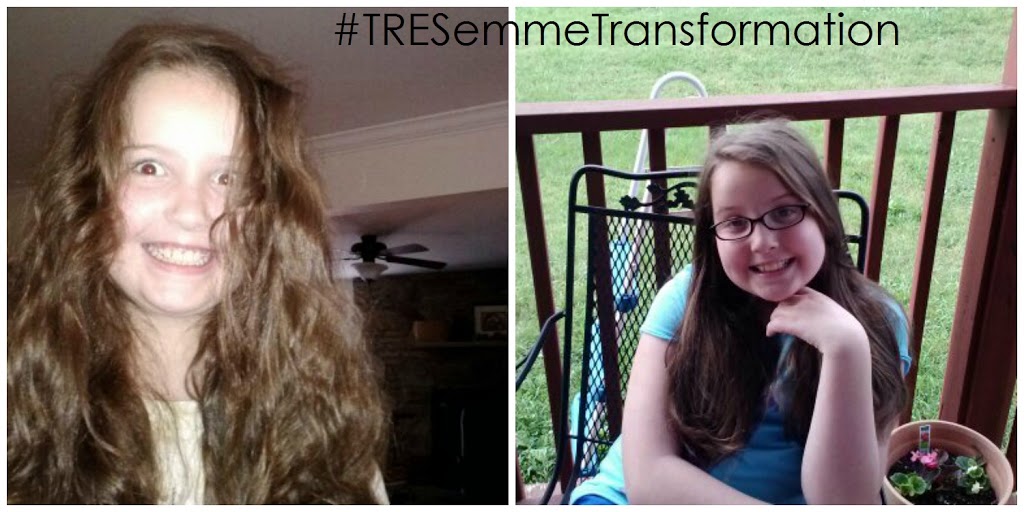 Melissa has a beautiful head full of thick, wavy hair that takes some taming in the mornings! I asked her permission to share her before and after photos to show

 how we can tame her mane. 
We have come to rely on a well-made brush and TRESemme Climate Protection Mousse. This Mousse is a lifesaver for all of us because it fights humidity and static and leaves your hair feeling soft and looking beautiful. As you can see by her photo, it totally transforms Melissa's hair. 
Win TRESemme products: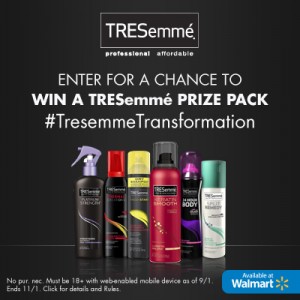 Would you like to try a #TRESemmeTransformation on your hair? If you or somebody you love needs a little help taming their manes, then enter to win the #TRESemmeTransformation prize pack by following these simple steps.
Take a before pic of your hair

Recreate your favorite hairstyle

Take a pic of your finished look

Post your split pic on Instagram using hashtag #TRESemmeTransformation
For complete terms and guidelines to this sweepstakes, please visit here.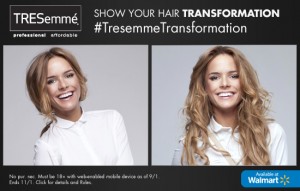 If you have never tried the TRESemme product line, I invite you to give them a try. Not only are they affordable they really work.  Have fun with your hairstyle transformation pics and be sure to share then with us by following and tagging us on Instagram @Tresemme, @barb_webb and me @ismilefirst.