At RURAL MOM, we empower moms seeking adventure, creative ideas, farm fresh recipes and moments of joy!

We believe:
coffee should be a food group
every day should be a celebration
farm to table is not a fad, it's simply our way of life
our pets are family
we should all be stewards of the earth
and to move forward, we often have to take a step back
No matter where you live, if you appreciate the traditions of country living and want to live a more joy-filled lifestyle, you are in the right place!
Rural Mom helps deliver hand-picked tools and information to help moms live country life to the fullest. We focus on food, home and gardening, family (including our fur-family!), community, and travel (specializing in agritourism, family travel with teens, and Second Season of Life Adventures.)  Join us for a cup o' Jo, we are certainly glad you stopped by!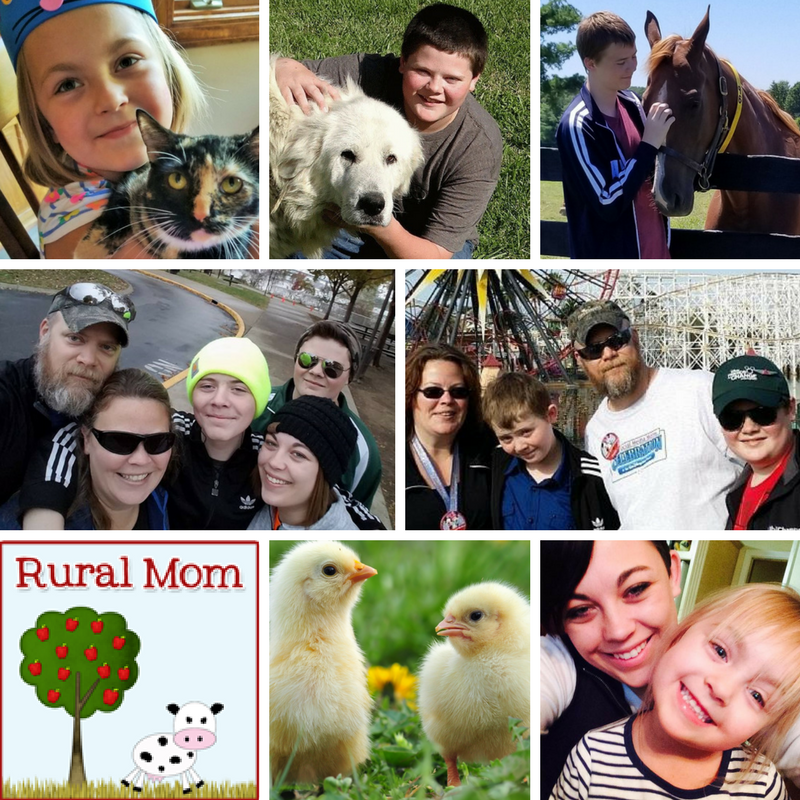 Barb Webb is a sustainable living expert nesting in Appalachian Kentucky. When she's not chasing chickens around the farm or engaging in mock Jedi battles, she's writing about country living and artisan culture.
Born under the earth sign, Taurus, she arrived in the world ready to start nurturing, digging and planting! She believes Irish cuisine is seriously undervalued and that if we simply open our minds and hearts to listen, the universe is an excellent guide.
An award-winning author, with a diverse publishing background ranging from curriculum design to social media, Barb has been featured in magazines such as Woman's World, Country Woman, Redbook, MSN Money, Women's Day, and Taste of Home Simple & Delicious.
Barb Webb is the Owner/Editor of the popular blog RuralMom.com a columnist for SheSavvy, blog partner with TheDailyMeal.com, Taste of Home blogger and a Better Homes and Gardens Pinterest Pro.
Her husband, three children, new grandchild and all the chickens in the coop indulge her quirks, love of all things green and desire to help others.
Grace Hodgin, Craft Expert/Columnist
Grace Hodgin frequently changes into her super hero suit and secret identity as 'Craft Woman' when ever she hears the pleas of a parents with bored children.  Often Grace rushes to the aid of children incorrectly labeled as mischievous or video game obsessed to save the day by pulling out her craft supplies and introducing them to the world of imagination.  Soon those bored and mislabeled children transform into imaginative creative problem solvers.
The super powers of 'Craft Women', aka Grace Hodgin, were first realized as a craft editor where she shared her original crafts with thousands of readers.  Grace  uses her public speaking abilities to inspire parents on raising creative children and she also works in schools providing craft activities with students as an involved community leader.
Grace's true identity is a clay sculptor and multi medium artist living in a cabin nestled in the Ocala National Forest. The wife of a master potter,  mother of two incredibly creative children and grandmother to magical grandchildren, that can make smiles appear on anyone's face, helps Grace Hodgin  to approach life with gratitude, joy and feelings of when you follow those guidelines there are no areas for greed, jealousy or ill will to cloud one's thoughts.
When not writing craft articles for Rural Mom readers then Grace writes and designs fashion items on her site at Blessed Elements.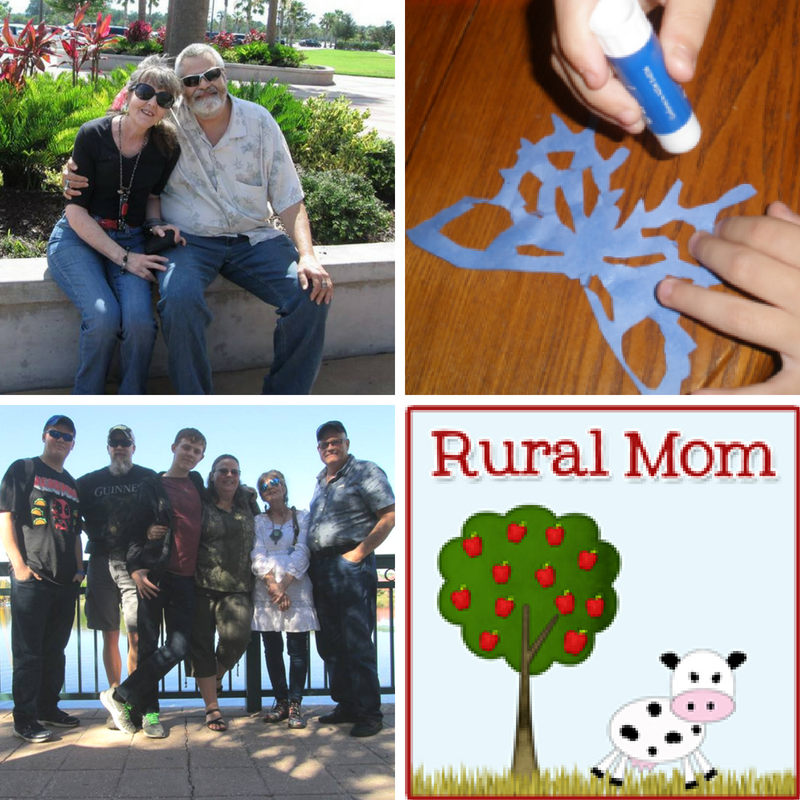 Barb Webb's current Ambassadorships and Affiliations Include: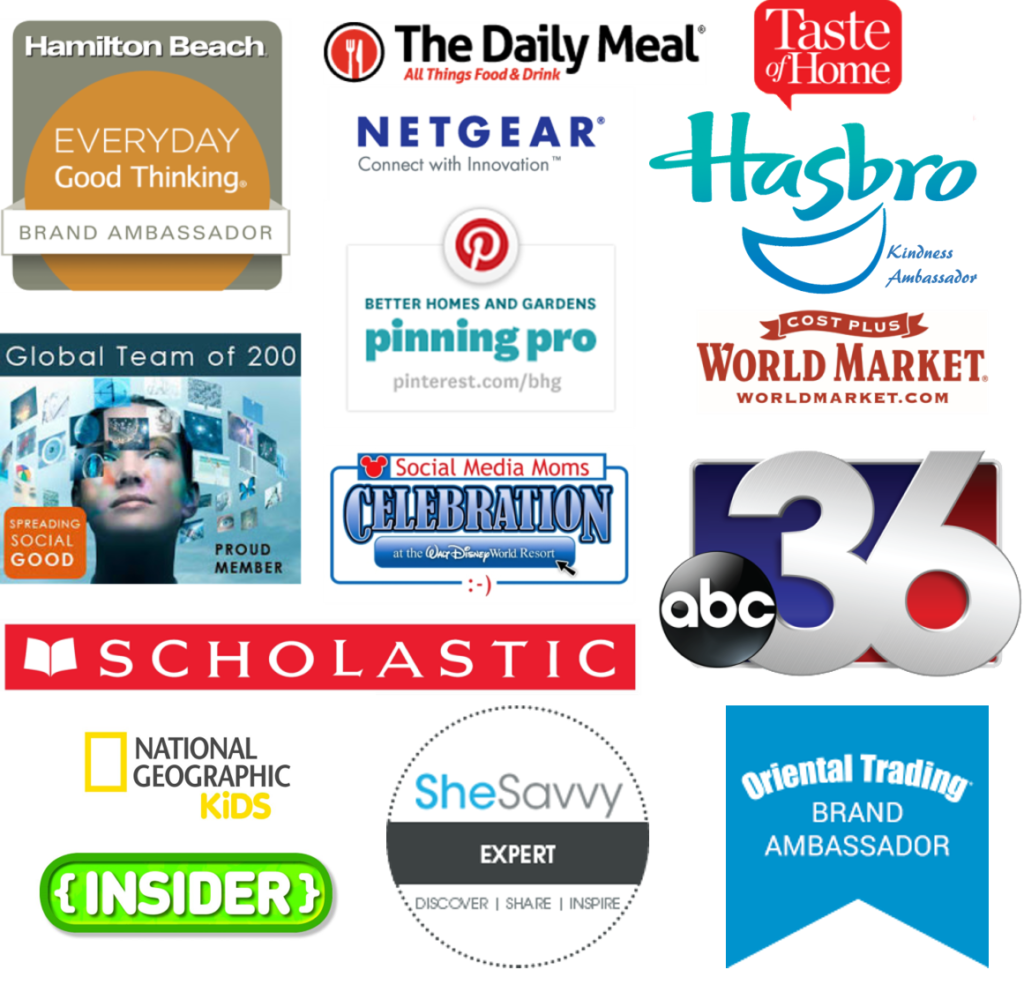 ~ 

Product/Advertisement Disclaimer
As this is an informational blog, we sometimes receive campaigns, advanced reading copies, or samples of the products/books/services mentioned or reviewed on this blog. All opinions offered, however, are unbiased and even though we may receive a sample or an incentive to share information, we WILL NOT post information on products or services that we do not feel will be of benefit to our readers. As our readers are the best, we only post the best!
Photography
While many of the pictures that appear on this blog are taken with our own cameras, since we occasionally use stock photos (generally provided by the businesses we work with or free photo sites,) we feel it's prudent to use the following disclaimer: RURAL MOM (this blog) claims no credit for any images posted on this site unless otherwise noted. Images on this blog are copyright to its respectful owners. If there is an image appearing on this blog that belongs to you and do not wish for it appear on this site, please E-mail with a link to said image and it will be promptly removed. Thank you.
Giveaways
1. Eligibility:
Giveaways hosted on Rural Mom are open to legal residents of the United States. Entrants must be 18-years-old or older, unless otherwise stated, as of their date of entry in any promotion in order to qualify. Giveaways are subject to federal, state, and local laws and regulations and void
where prohibited by law. Rural Mom employees, its subsidiaries, affiliates,
suppliers, partners, advertising and promotion agencies, and directors (collectively the
"Employees"), as well as members of an Employees' immediate family and/or those living in the
same household of Employees are ineligible to participate in the giveaways.
2. Sponsorship.
Sponsors will conduct the giveaways substantially as described in these Official Rules.
3. Agreement to Rules:
By entering any Rural Mom giveaway, the Entrant ("You") agrees to abide by the Sponsor's Official Rules and decisions, which are fully and unconditionally binding
in all respects. The Sponsor reserve the right to refuse, withdraw, or disqualify any entry at any time at the Sponsor's sole discretion. By entering this any Rural Mom hosted giveaway the You represents and warrants that You are eligible to participate based on eligibility requirements explained in the Official Rules. You also agree to accept the decisions of the Sponsor as final and binding as it relates to the giveaway.
4. Giveaway Entry Period:
To be eligible for a giveaway, entries must be received within the specified Entry Period provided on the Rafflecopter Giveaway App.
5. How to Enter:
Eligible entrants can enter giveaways hosted on Rural Mom by submitting an entry via the online form provided by Rafflecopter.com.  As a participant, your entry
must fully meet all giveaway requirements, as specified in the Official Rules, in order to be eligible to win a prize. Incomplete entries or those that do not adhere to the Official Rules or specifications will be disqualified at the Sponsor's sole discretion.
NOTE: Fraudulent methods of entry or circumvention of the rules may result in the Sponsor invalidating your entries and removing them from the giveaways at the Sponsor's sole discretion.
6. Prizes:
The Winner(s) of a giveaway (the "Winner") will receive the prize as detailed in the giveaway on the giveaway feature page hosted by Rural Mom. The actual/appraised prize value may differ at the time the prize is awarded. The prize(s) shall be determined solely by the Sponsor. There shall be no cash or other prize substitution permitted except at the Sponsor's discretion. The prize is non-transferable. The prize is non-transferable. The Winner, upon acceptance of the prize, is solely responsible for all expenses related to the prize, including without limitation any and all local, state, and federal taxes. The Winner shall not transfer assignment of the prize to others
nor shall the Winner request the cash equivalent or prize substitution. By accepting the prize, the selected Winner grants permission for the Sponsor to use the Winner's likeness, entry, and name for purposes of advertising and trade without further compensation unless prohibited by law. If prize value exceeds federal limit for reporting to a Form 1099, the Winner must provide the Sponsor with a valid Social Security number or taxpayer-identification number before the Sponsor can award the prize. [A Form 1099 will be issued to Grand Prize winner in such case.]
7. Odds:
The total number of eligible entries received determines the odds of winning.
8. Selection and Notification of Winner:
The Winner(s) will be selected by a random drawing via Rafflecopter.com under the supervision of the Rural Mom. Winners will be notified by the email address provided at the time of entry via the Rafflecopter.com App within ten (10) days following Winner selection. Rural Mom is not responsible for nor shall have no liability for Winner's failure to receive notices due to email security settings that may cause notifications to be marked as spam or junk email. Nor shall be Sponsor be liable for the Winner's provision of incorrect or otherwise non-functioning contact information. If the Winner 1) fails to claim the prize within seven (7) days from the time the award notification was sent, 2) is found ineligible, or 3) does not complete and return an executed declaration and release within the specified timeframe, the prize may be forfeited and an
alternate Winner may be selected. Receipt of any prize by the Winner is upon the condition of compliance with any and all federal, state, and local laws and regulations. IF THE WINNER VIOLATES ANY OF THESE OFFICIAL RULES, THE WINNER (AT THE SPONSOR'S SOLE DISCRETION) WILL BE DISQUALIFIED, AND ALL PRIVILEGES AS WINNER WILL BE IMMEDIATELY TERMINATED.
9. Rights Granted by You:
By submitting an entry (e.g., text, video, photo, etc.) into a giveaway hosted on RuralMom.com, You understand and agree that the Sponsor, any individual acting on
the Sponsor's behalf, and the licensees successors, and assigns of the Sponsor shall, where permitted by law, have the right to print, publish, broadcast, distribute and use in any media known now or hereafter developed, in perpetuity, worldwide, and without limitation, your submission, name, photo, portrait, voice, likeness, image, statements about the giveaway, and your biographical information for news, publicity, advertising, promotional purposes, trade, information, and public relations without any further notice, review, consent, compensation, or remuneration.
10. Terms & Conditions:
In its sole discretion, the Sponsor reserves the right to modify, suspend, cancel, or terminate any giveaway hosted on Rural Mom should non-authorized human intervention, a bug or virus, fraud, or other causes beyond the Sponsor's control, impact or corrupt the security, fairness, proper conduct, or administration of
the giveaway. The Sponsor, in the event of any of the above issues, may determine the Winner based on all eligible entries received prior to and/or after (if appropriate) the action taken by the Sponsor. Individuals who tamper with or attempt to tamper with the operation or entry process of the giveaway or website or violates these Terms & Conditions will be disqualified by the Sponsor in its sole discretion. In its sole discretion, the Sponsor has the right to maintain the integrity of the giveaway, to void votes for any reason, including, but not limited to: [multiple entries from the same user; multiple entries from the same computer beyond the number allowed by the giveaway rules; or the use of bots, macros, scripts, or other technical means for entering. Attempts by any entrant to deliberately damage any website or undermine the legitimate operation of the giveaway may be a violation of criminal and civil laws. If any such attempt is made, the Sponsor reserves the right to seek damages to the fullest extent permitted by law.
11. Limitation of Liability:
Your entry into any giveaway hosted by RuralMom.com constitutes Your agreement to release and hold harmless the Sponsor and its subsidiaries, representatives,
affiliates, partners, advertising and promotion agencies, successors, agents, assigns, directors, employees, and officers against and from any and all claims, liability, illness, injury, death, litigation, loss, or damages that may occur, directly or indirectly from participation in the giveaway and/or the 1) Winner accepting, possessing, using, or misusing of any awarded prize or any portion thereof; 2) any type of technical failure; 3) the unavailability or inaccessibility of any transmissions, phone, or Internet service; 4) unauthorized intervention in any part of the entry process or the Promotion; 5) electronic error or human error in the Promotion administration or the processing of entries.
12. Disputes:
GIVEAWAYS ON RURALMOM.COM ARE GOVERNED BY THE LAWS OF [YOUR COUNTRY] AND [YOUR STATE OR PROVINCE], WITHOUT RESPECT TO CONFLICT OF LAW DOCTRINES. The Entrant agrees, as a condition of participating in this promotion, that if any disputes cannot be resolved between the Entrant and the Sponsor, and if causes of action arise out of or are connected with this [Sweepstakes or Contest], they shall be individually resolved exclusively before a court located in [your state or province] having jurisdiction, without resorting to any form of class action. Under no circumstances in any such dispute shall the participant be permitted to obtain awards for, and hereby waives all rights to, punitive, incidental, or consequential damages, including reasonable attorney's fees, other than participant's actual out-of-pocket expenses (i.e. costs associated with entering the giveaway. The participant waives all rights to have damages multiplied or increased.
13. Privacy Policy:
Information submitted with an entry is subject to the Privacy Policy stated on the RURALMOM.COM website. Click here [link to privacy policy] to read the Privacy Policy.
14. Winners List:
You may obtain a copy of the Winner's name(s) from a giveaway by visiting the giveaway blog post featured/hosted on Rural Mom within thirty (30) days of the giveaway end date. Alternatively, you may request a list of winner's name(s) via email at admin@ruralmom.com
15. Social Media Channel-Specific Rules:
Facebook required verbiage: Giveaways hosted by Rural Mom is in no way sponsored, endorsed, administered by, or associated with Facebook.
16. Rural Mom Hosted Giveaway Entry Agreement
By the act of entering any giveaway hosted on Rural Mom, You, the Entrant, have affirmatively reviewed, accepted, and agreed to all of the Official Rules.