Tea, in itself, is wonderful. Giving or receiving tea as a gift simply doubles the enjoyment! Looking for the best gift for a tea lover? Put together your own tea gift basket for a truly original gift that will "wow".
Creating a gourmet tea basket to give as a gift can be as simple or elaborate as you wish. The same goes for cost. An expensive basket isn't necessarily better than an inexpensive one.
Think outside the tea basket
To start creating your tea basket, decide on the container. It doesn't need to be an actual basket. A tin or box for storing tea works well.
For someone who likes the more flowery teas, such as Jasmine, a flower pot is a clever container. A nice cup for drinking the tea makes a lovely small basket. Or if you want to go big, look for decorative baskets that can later be used around the kitchen or home for storage or display. The size of the container merely determines the size and how much it will hold.
Craft shops and department stores carry shredded paper for stuffing the bottom of the basket. You can choose white or a complimentary color for your basket. The weight of the items in the basket will press the filler down a bit. A little of the filler peeking around the gift items is an attractive look.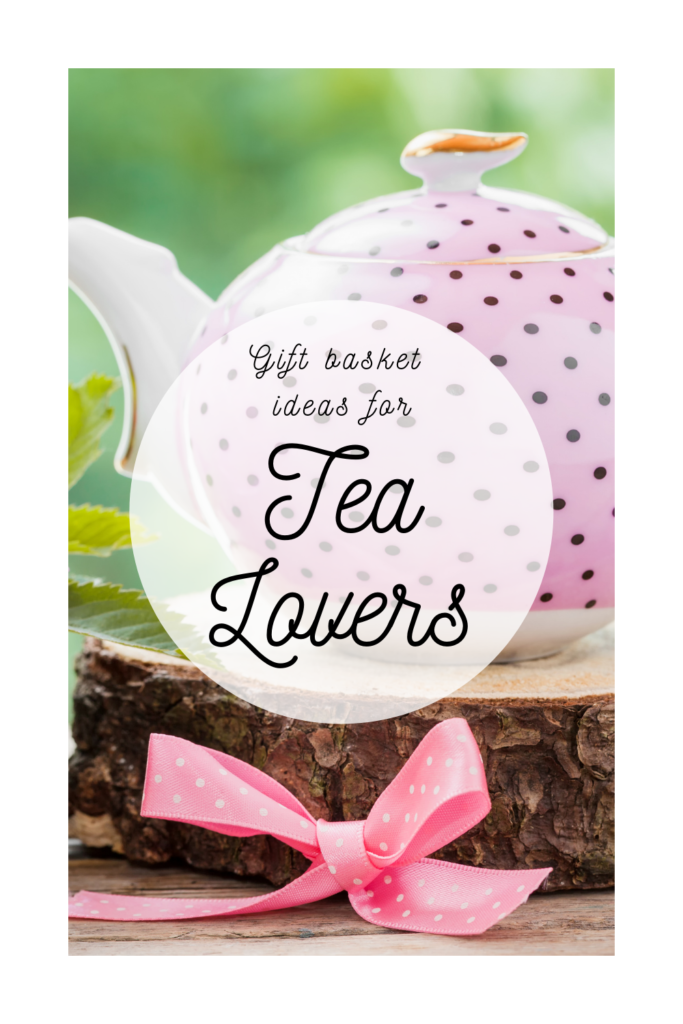 Choose the best teas for your gift basket
Does your recipient drink loose tea or use bags only? Does she/he have a favorite tea? Is caffeine allowed? Are herbal teas a favorite?
Green teas? Is there a special flavor she enjoys in almost everything, cinnamon, peach, chocolate, vanilla? Will you add teas that she may not have tried? Specialty shops, like Storehouse Tea offer samplers packs of tea sashets. This gives the option of trying a tea before buying large amounts of something that you won't like. If your shop doesn't do this, you might ask.
Loose tea comes in any amount you want and in a range of prices from $20 to over $200 a pound. A pound is a LOT of tea. Don't know how much you really need? Ask the clerk to pour the tea into the scale until you say "Enough". Don't be afraid to ask for a dollar amount of tea one or two dollars worth. This allows you to add small amounts of several nice teas to your gift basket. The store should have small attractive bags to hold your choice of teas and keep it fresh.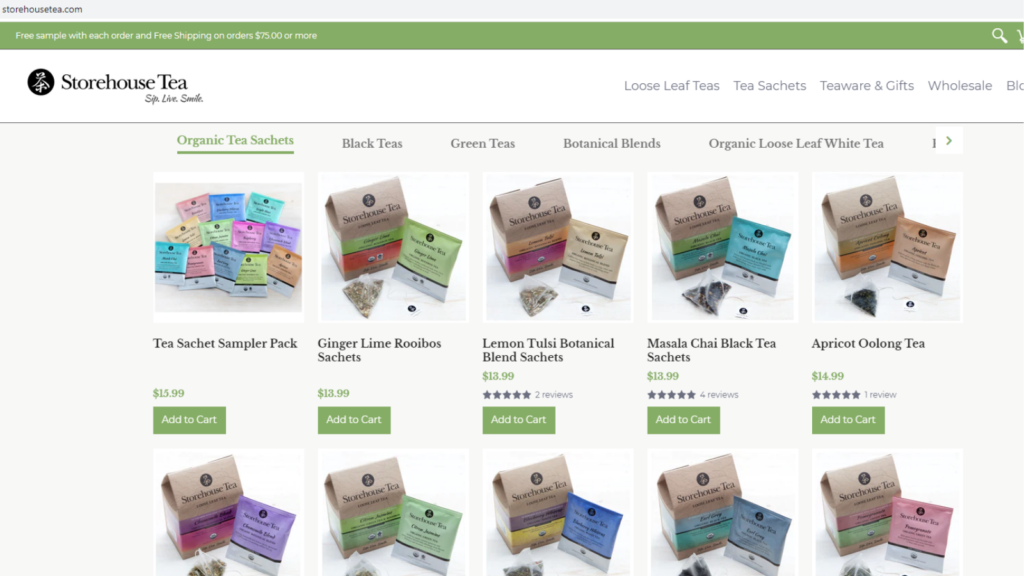 Don't forget the Tisanes
Even the most dedicated Earl Gray tea drinkers love to try a tisane (herbal tea). They are particularly refreshing in the summertime and tisane's with a hint of spice, like cinnamon, are wonderful to receive during the holidays.
Organic India has a lovely variety of organic herbal Tulsi tea and infusions are a wonderful addition to any tea gift basket. Their whole herb tea infusions are based on the Ayurvedic principle that the greatest benefits are found in the whole plant rather than parts.
Tulsi (also known as "Holy Basil") tea leaves aid in stress relief, uplift mood, support the immune system, and support the body's natural detoxification process. A variety of other herbs and spices are blended with Tulsi to create many of Organic India's tea selections. You'll find teas formulated especially for sleep, stress-relief, relaxation and more.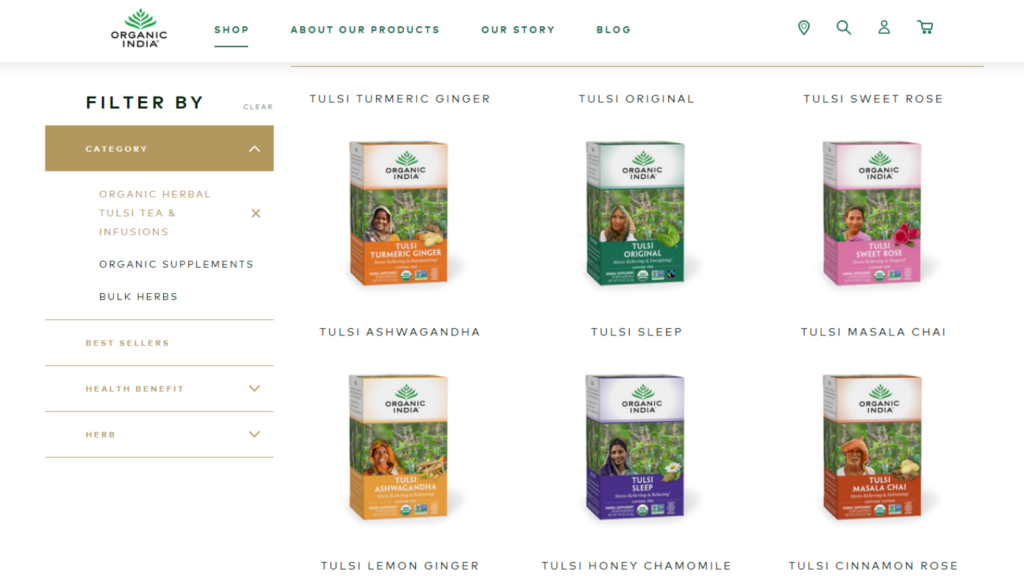 Add in a tea vessel
What about a tea pot for a larger basket? What size, two, four, or six cup? Something sturdy for everyday use or a special occasion pot? A tea-for-one pot comes with a cup included and in a variety of sizes, usually from one to three servings.
Will you add a cup to this basket? A fine china cup and saucer or something unique that you've found a flea market? Does he/she prefer a mug? A hefty mug for a big cup of tea or delicate and pricy bone china?
A tea vessel every tea lover will appreciate receiving in their gift basket is a MyBevi Canteen. Whether they like iced tea or hot, the stylish MyBevi Canteen will keep it that way! Perfect for enjoying tea anywhere, any time. Plus, with it's attractive design and bright color choices, it will also be a fabulous centerpiece for the basket.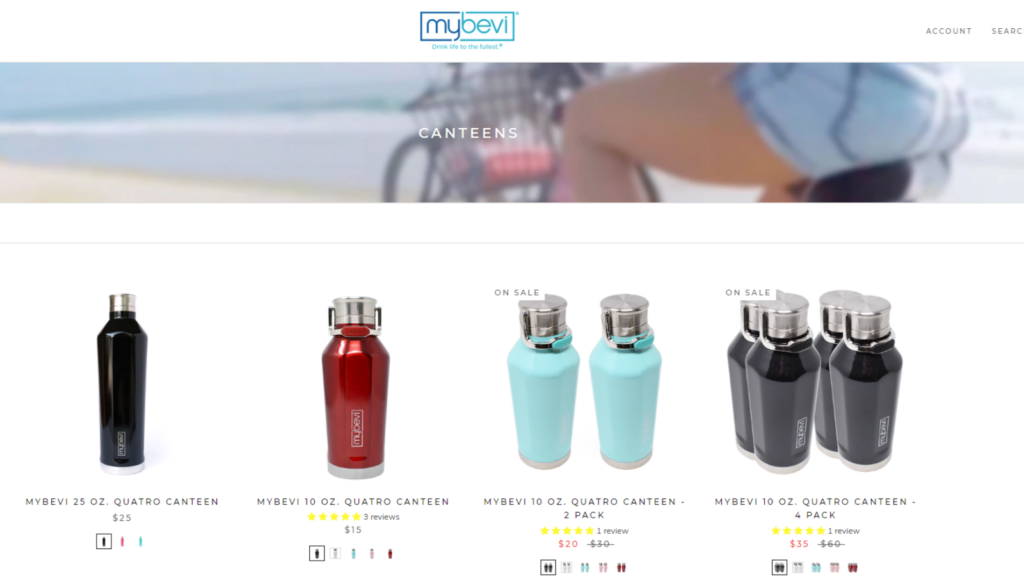 Select some tea extras (they make great fillers!)
Does she sweeten her tea or enjoy it straight? Sugar cubes are a European favorite and there are many types of sugar tongs made especially for picking up the tiny cubes. Very small sugar spoons are for those who like loose sugar. Honey adds a different taste and additional health benefits. It also pairs well with many teas. Add a few honey sticks or a jar of local honey for a special touch.
If you're putting loose tea in your gift basket, will you need to add a tea ball or other straining device? There are almost as many varieties of strainers as there are tea drinkers so look around the tea shop for one you like. If you don't know much about the tea brewing process, ask the sales clerk for help.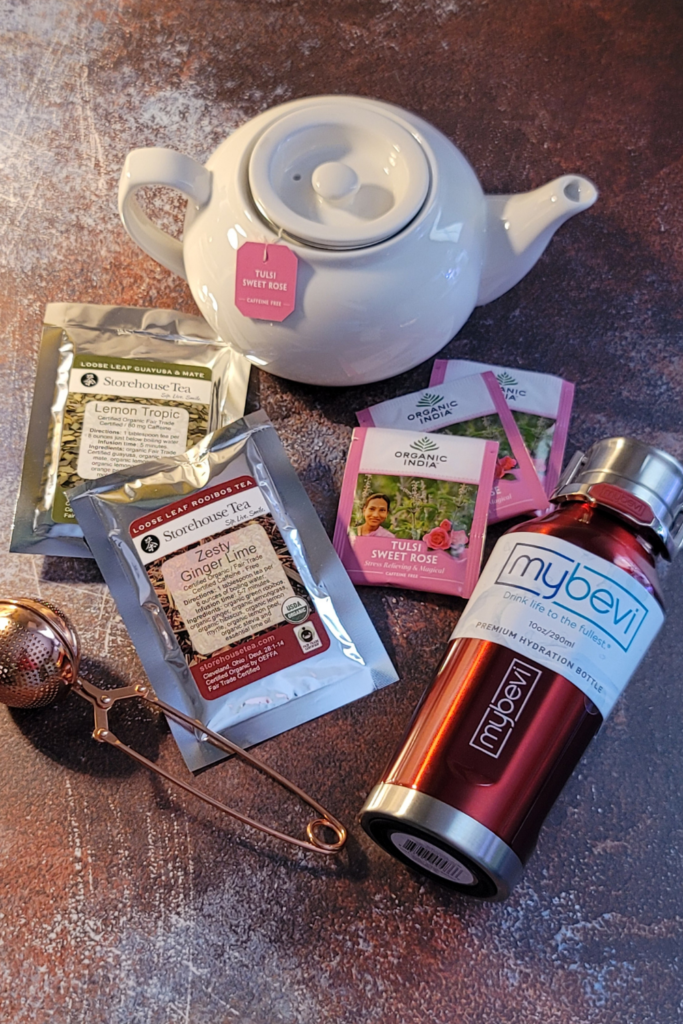 Put it all together
Once you've gathered all your gift items, arrange them attractively in the basket. Place large tiems in the center with smaller items working their way to the edge of the container. Or place larger items at the back and work by item size to the front. Wiggle the items a little to work them just slightly into the filler. If you don't like the look, take everything out and try again until you're pleased with the look of the basket.
Now to finish, how will you wrap this tea basket? In the same area of the craft store that you found basket filler, you should find cellophane for wrapping gift baskets. This way your recipient will see the lovely gift arrangement. Tulle is an attractive all-over wrap that you can easily tie and it also works well for bows. Once you're done wrapping your basket, finish it off with a giant bow and you'll have a one-of-a-kind gift.