Everyone loves to look the part in family photos. With Thanksgiving on the horizon, it's time to up your holiday style. Gone are the days of wearing hideous knitted jumpers. Totally time to spruce up for the holidays!
It happens once every 365 days (unless there's a leap year), so let's do it right. You'll not only look amazing in holiday photos, you'll be the talk of the turkey table!
Dress to the Holiday 9's
Want to make an immediate impression? Suit up!
Nothing conveys class and distinction better than a sharp-looking suit. What's even better? A tailored suit with holiday flair. Our partners at Shinesty have some of the most interesting, quirky, fun and fabulous designs for everyone to rock your Thanksgiving, Christmas, and New Year's celebrations.
You'll also find a range of dresses, jumpers, jackets and more. All designed to be the conversational piece of the party (and to enhance all your holiday photo opps).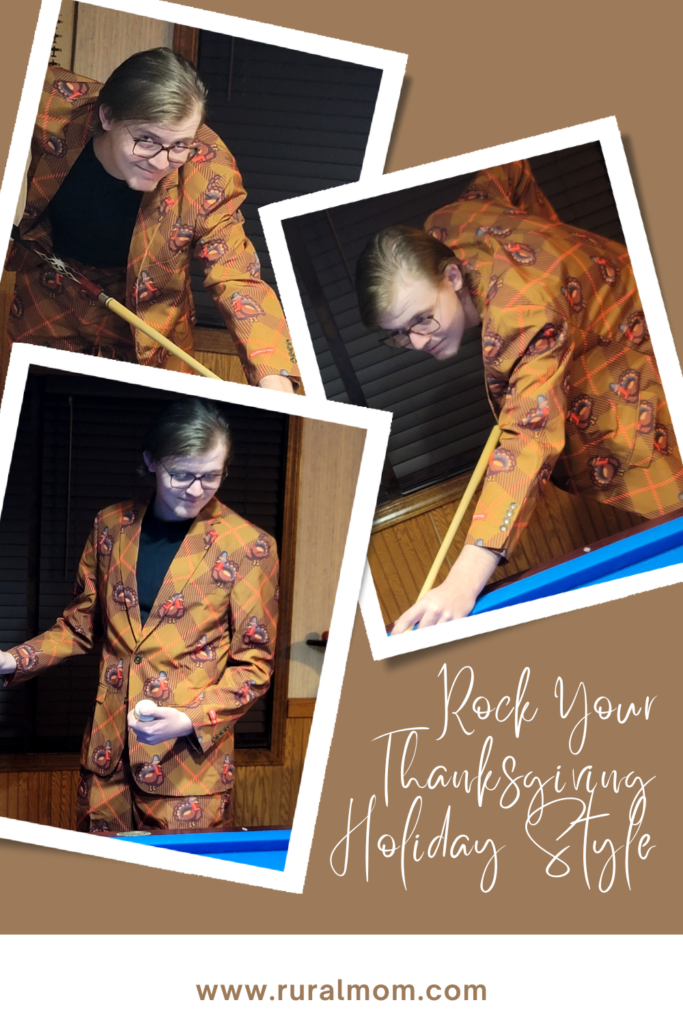 Walk the Turkey Talk
Historically, turkeys do not really signify much as far as Thanksgiving goes. Nonetheless, citizens of the United States have turned the turkey into a Thanksgiving must. You may even say that Thanksgiving is all about turkey.
So, what better icon to wear on Thanksgiving, than the traditional turkey. Whether you choose a print on your suit, dress, or t-shirt, you'll definitely be casting the holiday vibe.
Shawl Cardigan
For that go-between of looking smart without looking as if you have put too much thought into sartorial elegance, go for a droopy shawl cardigan. It is a fall and winter favorite. Double-breasted versions or looser numbers, it's a unisex item that's suitable for all.
The convention slim and standard cardigan has lost some of its appeal, so chunky cardigans are in stores in waves.
Chequer out some Trousers
It's easy to be bored of wearing jeans. It's also often quite uncomfortable when you sit down, especially after a huge Thanksgiving feast!
Everyone has at least a pair (whether it is bootleg, straight, skinny fitted) in their wardrobe. But, even if the gathering is casual, jean can look quite scruffy.
For a change, consider the plaid (or chequered) trouser. You may think this style looks somewhat outdated, but it's easy to keep it youthful with the right shirt and accessories.
It is really an item to wear if you exude confidence in your styling. Woodland colours are the name of the game.  Go for colors in the spirit of the season like Shinesty's Red and Black Lumberjack. And old classic print that's still young and contemporary.
Crew Neck Jumpers
V-neck jumpers are very predictable, lack punch and character, and everyone wears one. So go crew neck instead. Merino cashmere wool is the material to consider. It is soft, great on the eye, and becoming less expensive  and accessible.
Turtlenecks can be a fun option, as well. Unexpected and a bit retro, you can rock old school holiday style!