Whenever a new season rolls around, it brings a plethora of expenses to the table. From preparing your home for the upcoming temperatures to maintaining your car for the changing weather, you have to foot different bills while preparing for the season.
One major expense you'll have to account for is your wardrobe budget. With the requirement to tweak each outfit and look trendy while doing so, you have your work cut out for you.
To help you through this tricky task, here are five tips for investing in your wardrobe without breaking the bank.
1. Buy Multipurpose Clothing
Instead of buying all of your clothes to be extremely season-specific, purchase a few items to fit all types of weather conditions. This includes essential yet functional clothing, such as cotton t-shirts, button-downs, and jeans. This ensures that you can easily layer up fall outfits or fashionably style summer looks without any problems.
From women's straight leg jeans to plaid flannels, there are many different multipurpose clothing options that will work for you throughout the year. In addition to saving you from significant wardrobe overhauls at the start of each season, this also prevents you from having to get rid of clothing.
2. Have Formal Outfits Ready to Go
Even when you don't socialize as much, you must have formal outfits ready in your closet. Whether you need to attend a wedding or pay your respects at a funeral, it's better not to scramble for rentals at the last minute for these occasions. As an added advantage, these outfits can also work for formal date nights.
In addition to the classic little black dress or bold evening gown, you can also invest in stunning jewelry, such as a statement necklace. These touches can elevate any outfit to exude maximum style while also establishing your sense of confidence.
3. Keep Multiple Types of Shoes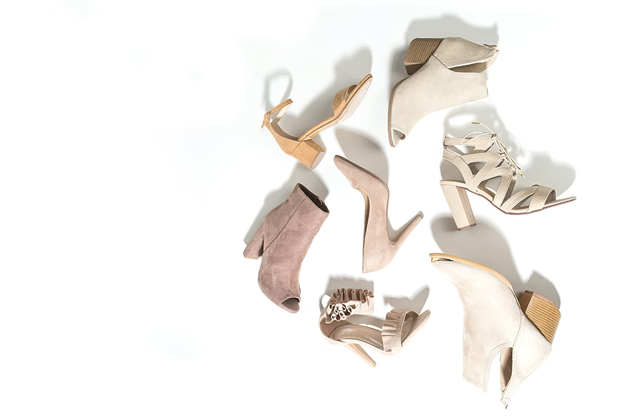 You may wholeheartedly agree that sneakers are essential for busy moms. They not only keep you comfortable throughout the day but also let you stay away from pain at the end of each evening. With that being said, a pair or two of sneakers can only take you so far.
In order to keep up with your social engagements, you need multiple pairs of shoes, such as heels, sandals, and boots. With this in mind, make sure that you are buying at least one of such pairs. Like purchasing a multicolor eyeshadow palette, this helps you be ready for any occasion.
4. Invest in Luxury Outerwear
If you want to look expensive on a budget, investing in some luxury outerwear can help you fulfill that purpose. With choices like leather coats and cashmere jackets, you can easily spruce up even the most basic of outfits with premium accessories. This also works for both casual and formal settings, making it an ideal investment from multiple perspectives.
You don't have to move mountains to find these products. With items like touchscreen leather gloves and tweed coats available online, you can easily find these staples through your phone. You just have to ensure to compare prices among different vendors to find good deals.
5. Buy Some Sunglasses
If there is one accessory that works for all seasons, it is a pair of sunglasses. Whether you need fashion tips for an eco-friendly beach day or style suggestions for a winter hike, a pair of sunglasses can easily snazz up your wardrobe. This makes it important for you to invest in some premium eyewear.
By looking for different options online, you can easily find something that is both trendy and fits your style. In many cases, you may want to try out the shape of the glasses over your face before buying them.
These suggestions ensure that you can reap maximum rewards from investing in your wardrobe. With plenty of breathtaking clothing and functional options, you can establish your status as a style icon among your social circle.