'Tis the season to use plenty of cinnamon to bake! Did you know that in addition to adding great flavor to your baked goods, eggnog and hot chocolate, there are some amazing health benefits of cinnamon?
Cinnamon, a spice traded between Medieval Europe and the Near East, was valued as highly as gold. Today, it's living up to its reputation, this time as a top antioxidant.
The common kitchen spice cinnamon comes from the dried interior bark of a small evergreen tree. It is rolled into sticks called quills and then ground for more common use.
Ceylon cinnamon (Cinnamomum zeylanicum) is called the "true cinnamon". Chinese cinnamon (Cinnamomum cassia) is the variety we use in the USA. It's not quite as sweet as the former.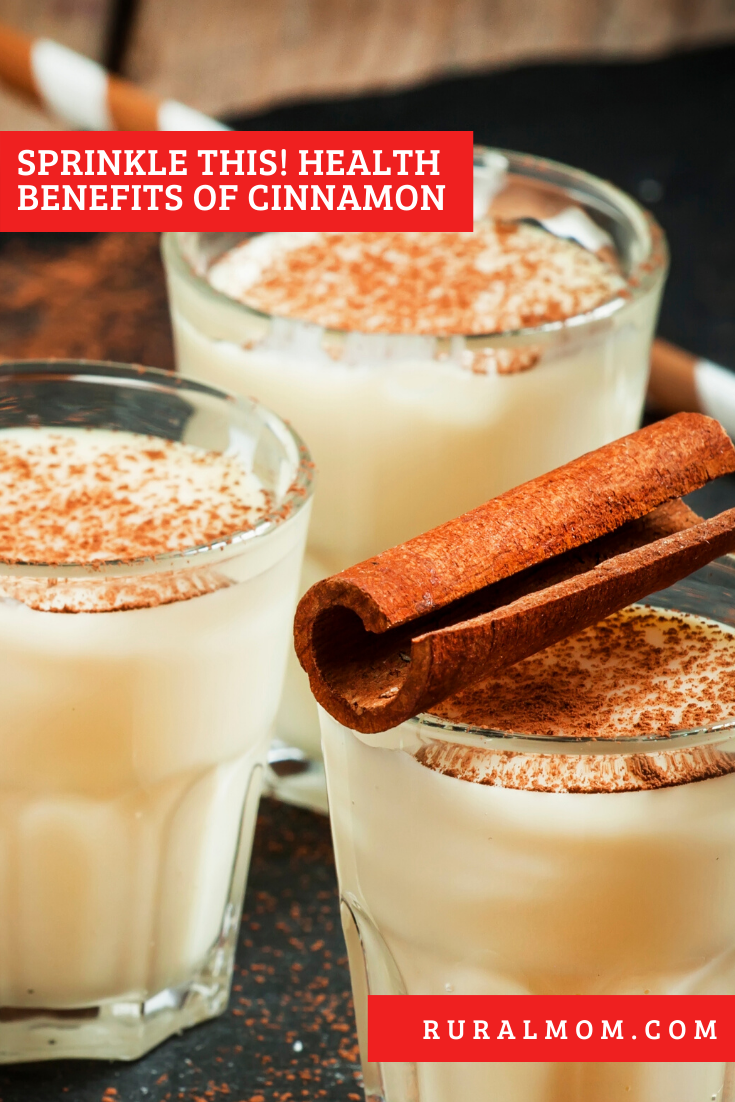 Cinnamon is a Powerful Antioxidant
Cinnamon is an ancient herb that the Chinese began using almost 5000 years ago for kidney disorders. At the present time, research is showing there is more to this culinary herb. It's proving its worth supporting type 2 diabetes, cholesterol management, and augmenting memory.
Experts believe that cinnamon bolsters enzymes that stimulate insulin receptors on the cells. Cinnamon is an excellent source of the mineral manganese, used by many enzymes in the body.
Amazingly, one tsp of ground cinnamon has more antioxidant potency than one cup of strawberries. And more than seven times the potency of ½ cup of red grapes! The United States Department of Agriculture, in its Nutrient Data Laboratory, rated the top plant foods as to their antioxidant power with a scoring system called the Oxygen Radical Absorbance Capacity (ORAC).
Chew or Smell Cinnamon for Memory Enhancement
At the annual meeting of the Association for Chemoreception Sciences, Phillip Zoladz presented research done at Wheeling Jesuit University that found cinnamon enhanced brain function, improving attention and memory.
The benefit occurs through chewing cinnamon gum or just smelling the scent.
Time-honored Uses of Cinnamon
Traditional use of cinnamon over the years has been for diarrhea. A simple tea (really termed an infusion) is to pour one cup boiling water over ½ tsp of ground cinnamon and steep for at least five minutes. Another use is based on herbalists' experience that cinnamon has antibacterial and antifungal properties.
Many people vow that cinnamon mouthwash is just as effective as popular commercial varieties in killing mouth bacteria.
The world's oldest spice has new prestige as scientists discover new benefits besides just culinary use. Traditional use based on observation and experience supports cinnamon health benefits. Regardless, this popular spice will still find its way into our holiday kitchens. Because, one thing we know for sure, cinnamon tastes great!