I don't remember the first time I saw PETER PAN, though I'm sure it was in my early childhood as the film seems to have always been a beloved part of my life. I do remember wanting to be whisked off to Neverland to hang out with Tinkerbell and that all I would need in life was "faith, trust and a little bit of pixie dust."  Thanks to my partnership with Disney, I had the opportunity to receive a copy of the new Walt Disney Signature Collection PETER PAN Anniversary Edition on Blu-ray to share this beloved film with my family.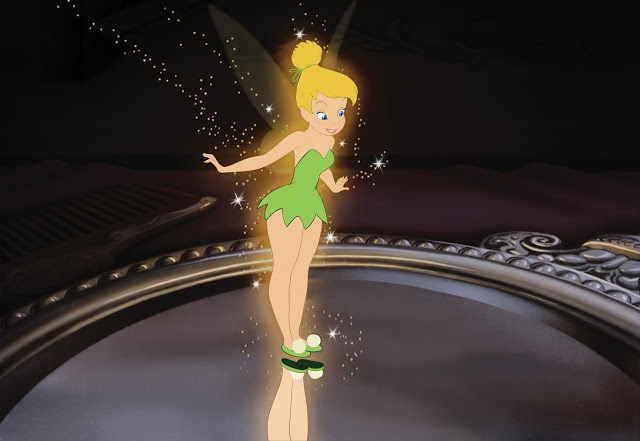 Tinkerbell has always been my favorite character as I love her whimsical nature, her sass and of course, fairy abilities.  This strong-willed pixie has been an icon for The Walt Disney Company so much so that many consider her to be a mascot for the company. Peter Pan is certainly an icon, too, and to many a symbol of innocence, adventure and bravery.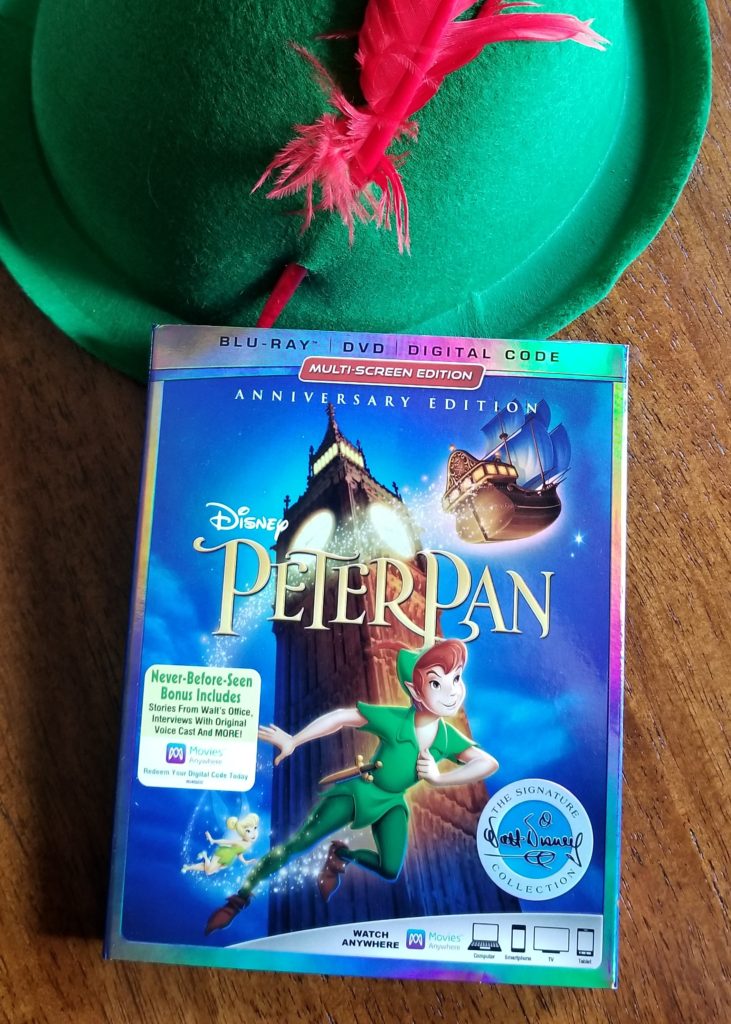 Prior to watching, I thought I remembered PETER PAN vividly, but it seems that time has clouded those memories a bit as I really scrambled to recall trivia details for a Peter Pan-themed scavenger hunt I participated in at Walt Disney Studios.  While I remember the magic of the film vividly, it was definitely time to revisit and re-watch the classic PETER PAN!
The story is certainly as charming as my memory serves, as are the delightful songs and amazing animation.  My sons and I had a great time following Peter Pan, Tinker Bell and the Darling children on their fantastical journey to Neverland.  We all were thinking happy thoughts and celebrating the 65th Anniversary of this truly timeless film!
Peter Pan Trailer
When the film is over, the fun continued as the Walt Disney Signature Collection PETER PAN Anniversary Edition on Blu-ray contains hours of special bonus features including:
Stories From Walt's Office: Walt & Flight – as I recently visited Walt Disney's Office, this segment was particularly fun to watch!
A Darling Conversation With Wendy & John: Kathryn Beaumont and Paul Collins
You Can Fly – Oke (video)
Never Smile At A Crocodile – Oke (video)
Sing Along – so fun to have this feature and belt out all your favorite tunes from the film!
The Making of Peter Pan – loved learning more about the history and artwork used in PETER PAN.
and much more including deleted scenes and featurettes on the making of PETER PAN
Purchase of the Walt Disney Signature Collection PETER PAN Anniversary Edition on Blu-ray Multi-Screen Edition gives you access to the film on Blu-ray, DVA and a Digital Code to view the film on Movies Anywhere.  I love the ability to have all three versions of the film so that we can enjoy it when and how we wish to at any time on any of our televisions, computers, tablets or smartphones.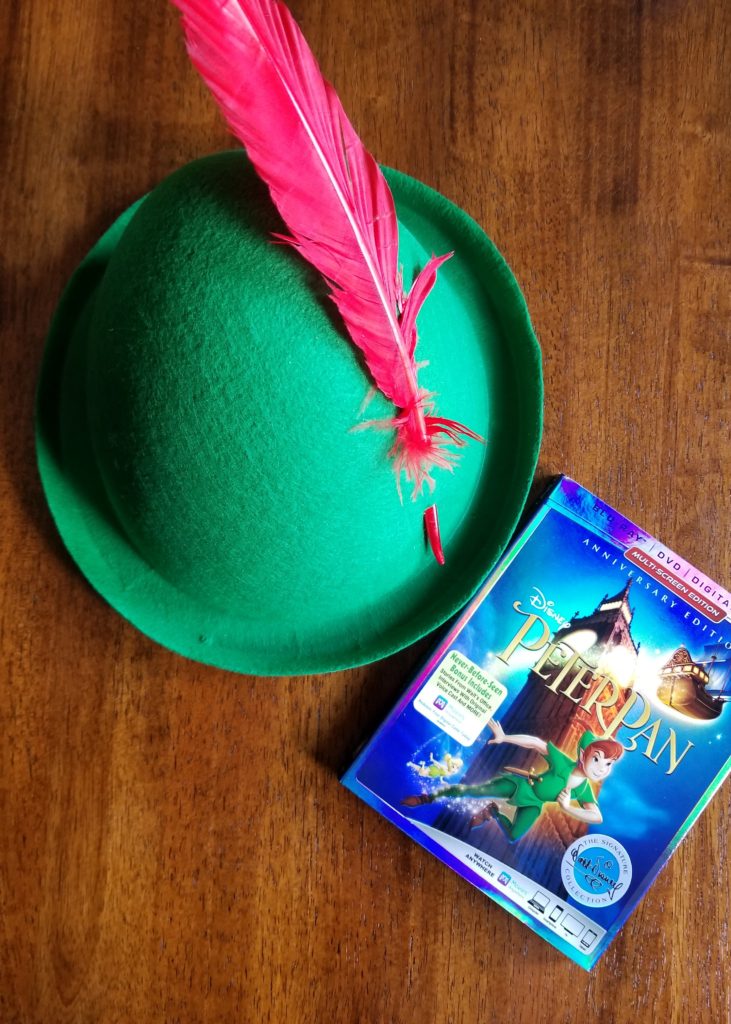 Sharing this movie with my family is a joy.  We're inviting my granddaughter over for a PETER PAN family movie night next week and I know we'll enjoy having this lovely film in our library for many, many years to come.