As the Walt Disney Animation Library is not open to the general public, it was definitely a "Wow!" moment to be invited inside! Thanks to my partnership with Disney, I had the exclusive opportunity to do just that as part of a celebration event for the PETER PAN Anniversary Edition that will soon be released on Blu-ray (6/5.)
In anticipation of our visit, the Walt Disney Animation Library team pulled special artwork from the archives from the original film production of PETER PAN. What a treat it was to see some of the amazing artwork that inspired the movie and actual renderings used in developing the animation film.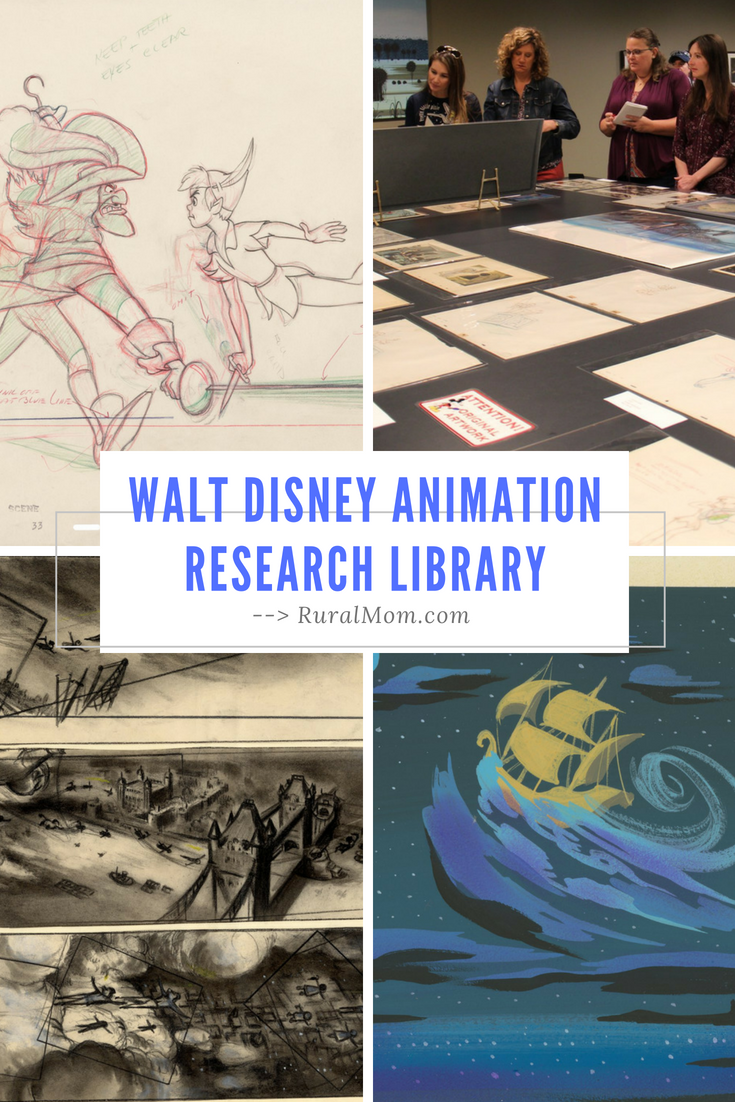 The Walt Disney Animation Library (ARL) is a repository of all original artwork for Walt Disney Animation Films from the 1920's through today.  There are over 65 million pieces stored there and special care is given to each one to preserve the pieces for generations to come.  The staff refer to it as the "morgue," which is a common term that used to be used in the newspaper industry to reference where the library of back issues were stored.
ARL's mission is to maintain the art collections for others to be inspired by it, to learn from it and of course, to appreciate the legacy.  The rumor is that Disney's "secret weapon" in contrast to other studios is the dedication to preserving their art work.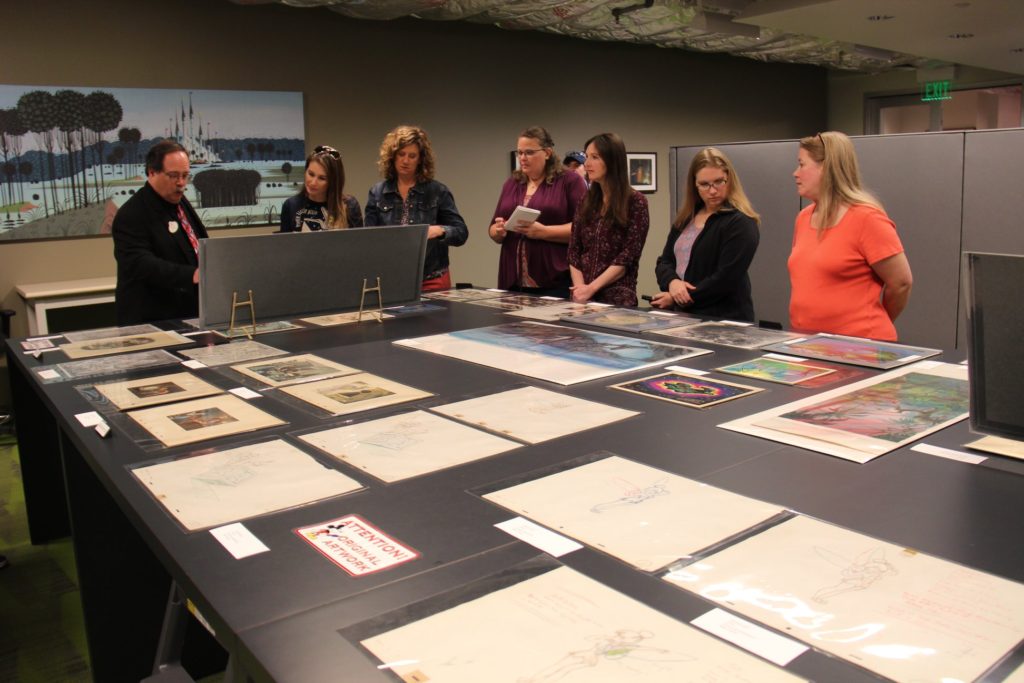 During our visit, we were able to view works from Mary Blair, one of Walt Disney's favorite artists, whose visual styling was influential in the filming of PETER PAN.  We also viewed story sketches, rough animation drawings, layout thumbnails and other pieces of artwork used in the animation process to bring PETER PAN to life.  It was fascinating to learn how many steps in the artistic process were taken to produce an animated film in the early 1950's (when PETER PAN was produced.)
Every day the ARL team works to catalog, clean and preserve the artwork from Walt Disney animation films.  Basic cleaning is done on site and more involved restorations are sent out for expert repair.  While we were visiting, the team was working on the archives for PINNOCHIO.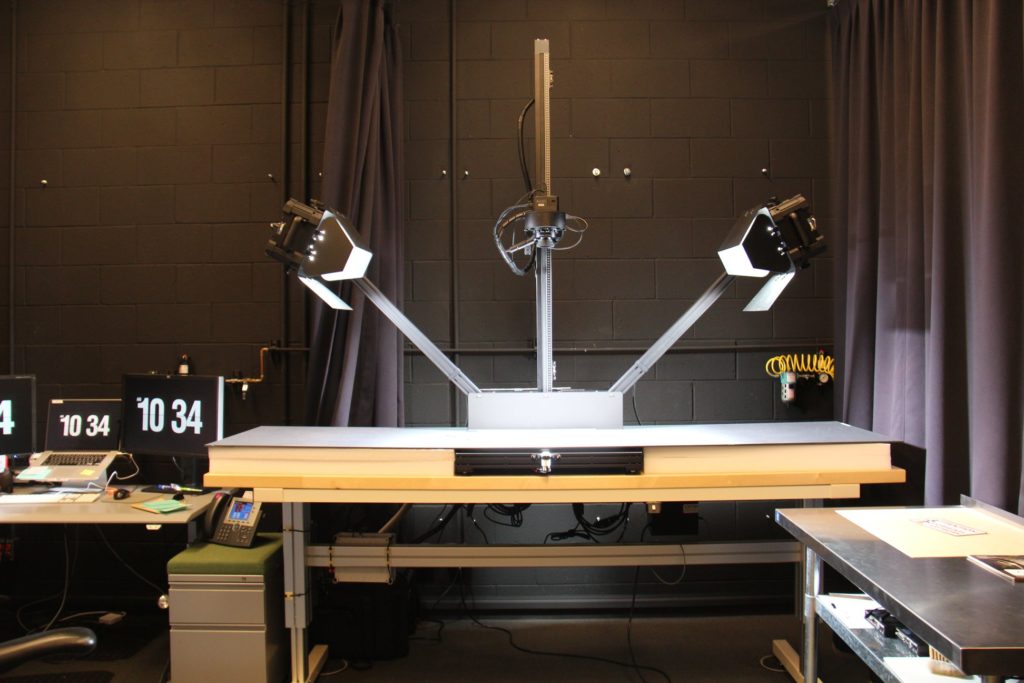 Every piece of the collections are photographed and electronically cataloged.   A dedicated digital imaging team is assigned to this task.  They shoot photos every morning and on a good day will photograph around 1000 pieces.  Each one of these images then goes through a quality control check before it is uploaded into an internal image browser called GEMS.  Artists and animators throughout the Walt Disney company are then able to view the images from their desks.
The ARL has eleven climate controlled vaults housing the artwork collections.  We visited two including vault 103 which contained 40 years of artwork from SNOW WHITE to THE MANY ADVENTURES OF WINNIE THE POOH.  Each movie is housed chronologically.  Artwork is primarily stored in boxes or binders that are bar-coded.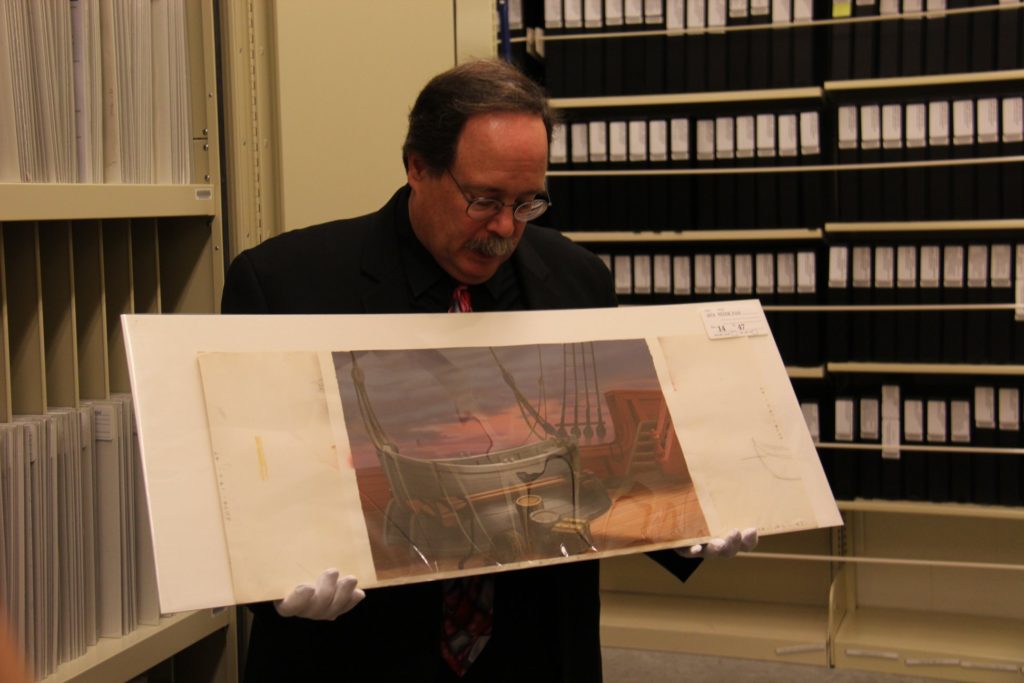 ARL also houses a design team area where team members work on special projects like charitable collaboration, museum exhibits and creating catalogs.  They are currently part of the team working on the Banks Children's Hospital initiative centered on reinvent the patient and family experience.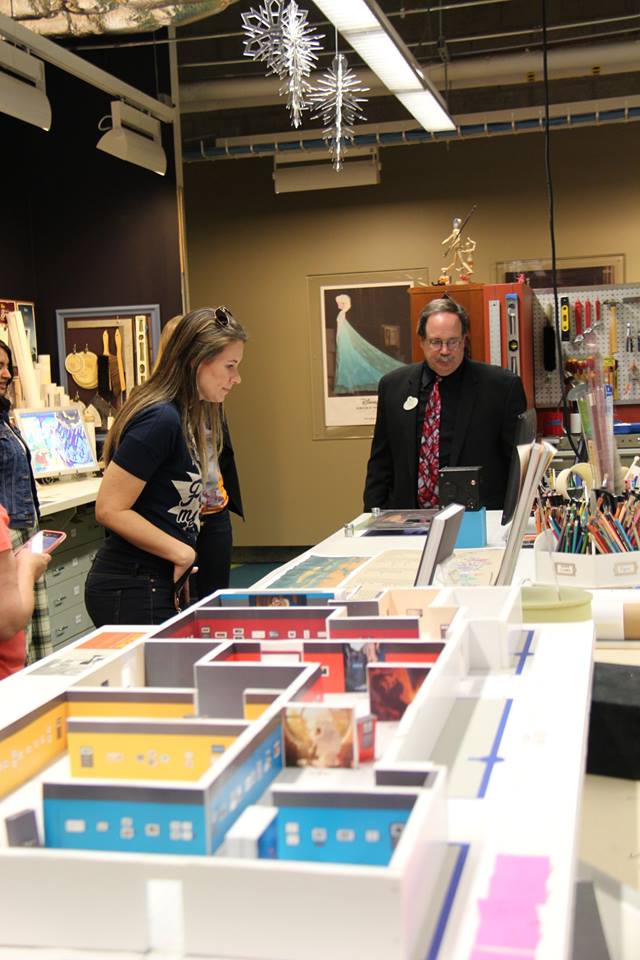 The ARL is now working on capturing oral histories of films to further preserve the legacy.  They have recorded Disney legends like animator Ruthie Thompson (who helped with Disney's SNOW WHITE) and Tyrus Wong (sketch artist for Disney's BAMBI.)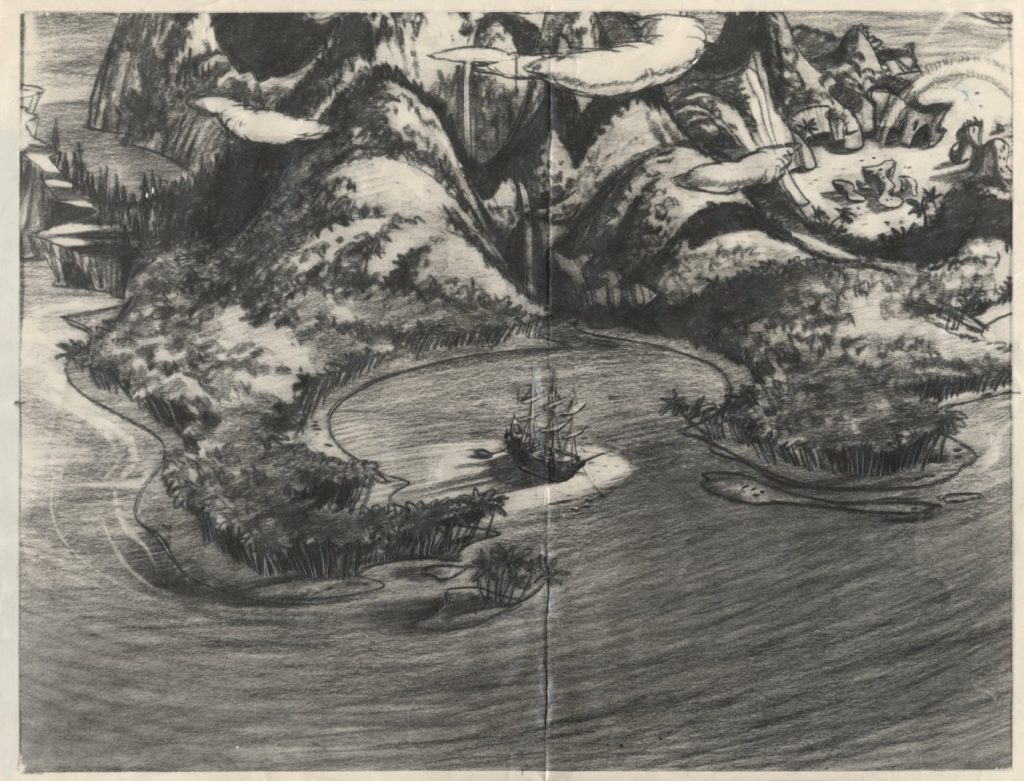 My PETER PAN Animation Research Library experience was absolutely amazing!  Throughout the tour, I dreamed of having the chance to spend hours and hours exploring all of the magnificent pieces of Walt Disney art history stored within.  With over 65 million pieces to discover, though, it would take years and years to make it through while giving each piece it's just due of viewing time!