The holiday season is a magical time filled with warmth, joy, and the spirit of giving. What better way to celebrate than by adorning your home with handmade ornaments that reflect your creativity and personal touch?
DIY ornament crafting is not only a fun and rewarding activity, but it also brings a unique charm to your holiday decor. Let's dive into a collection of enchanting DIY ornament ideas that will elevate your festive ambiance.
And guess what? You'll have a reliable companion in the Surebonder Ultimate Creator Kit, a versatile crafting essential that empowers your imagination to run wild! We just had the chance to test this kit and it's a truly wonderful tool to have for your holiday crafting.
Ornament Idea 1: Glittering Snowflakes
Create delicate snowflakes that shimmer and shine. Using the Surebonder Ultimate Creator Kit's cordless hot glue gun, you can easily attach intricate designs of mini glue sticks onto plain wooden snowflake cutouts.
Sprinkle glitter over the glue while it's still warm, allowing it to adhere and create a sparkling effect. Hang these glistening snowflakes on your tree for a touch of winter wonder.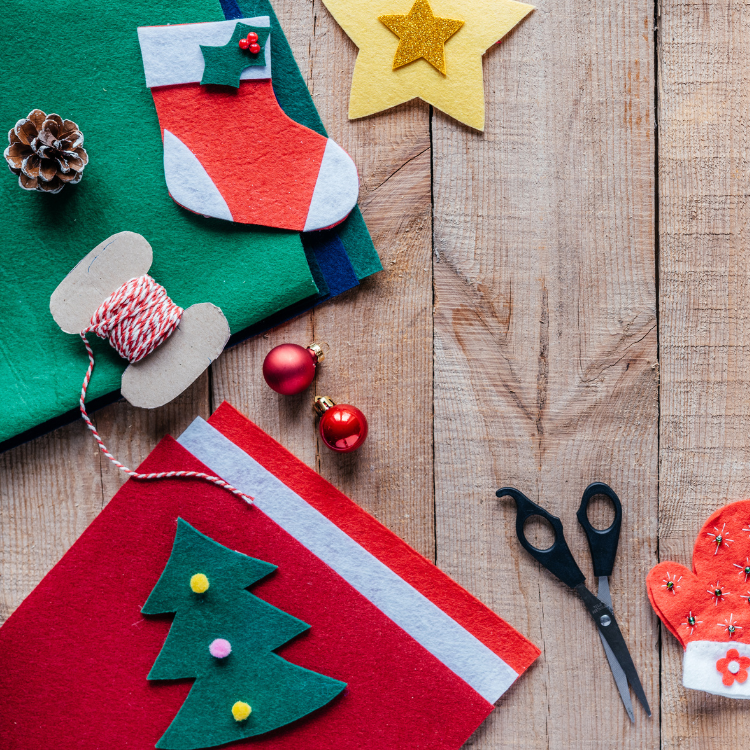 Ornament Idea 2: Festive Fabric Baubles
Transform fabric scraps into charming baubles that add a cozy touch to your holiday decor. With the cordless/corded detail tip mini glue gun from the Surebonder kit, apply dabs of adhesive to the surface of foam or paper balls.
Carefully wrap fabric around each ball, securing it with glue. Mix and match fabrics, patterns, and textures to create a set of eye-catching ornaments.
Alternatively, cut out shapes like stockings or Christmas trees from fabric or felt and use your glue gun to glue on tiny details like ornaments or holly.
Ornament Idea 3: Jewel-Toned Beaded Ornaments
Bring elegance to your tree with beaded ornaments that catch the light. Use the cordless hot glue gun from the Surebonder kit to attach strings of beads, sequins, and jewels to clear plastic or glass ornaments.
Create intricate patterns, stripes, or even ombre effects with beads in varying sizes and hues.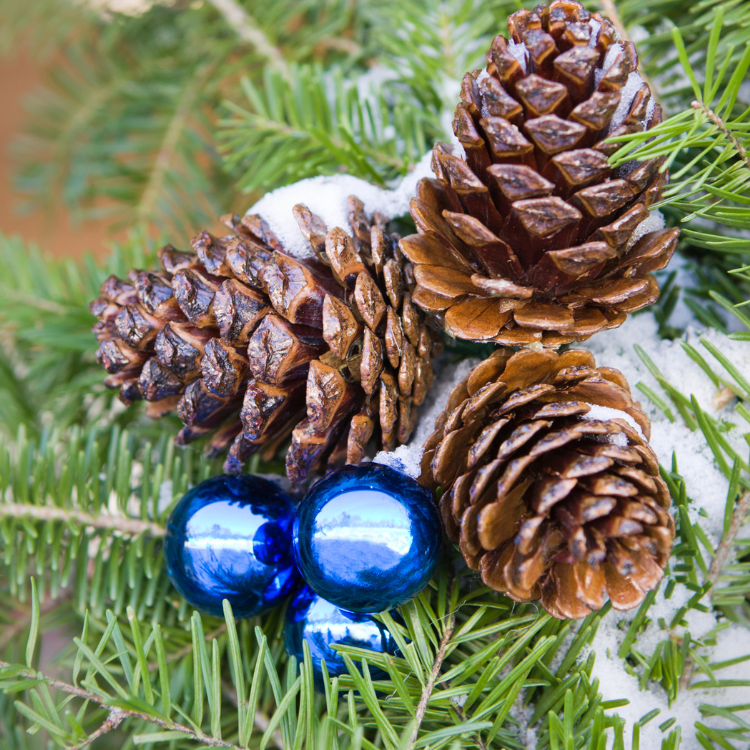 Ornament Idea 4: Nature-Inspired Pinecone Ornaments
Embrace the beauty of the outdoors by crafting pinecone ornaments with a rustic twist. Attach pinecones to a wooden base using the cordless hot glue gun.
Enhance the ornaments by adding a touch of faux snow or spray-painted accents. Hang them on your tree to infuse a touch of woodland charm.
Ornament Idea 5: Personalized Photo Ornaments
Capture cherished memories by creating personalized photo ornaments. Use the Surebonder Ultimate Creator Kit's cordless hot glue gun to attach photos to circular pieces of cardboard or wooden discs.
Decorate the edges with colorful ribbon or glitter for a festive touch. These ornaments will evoke nostalgia and add a heartfelt touch to your holiday decor.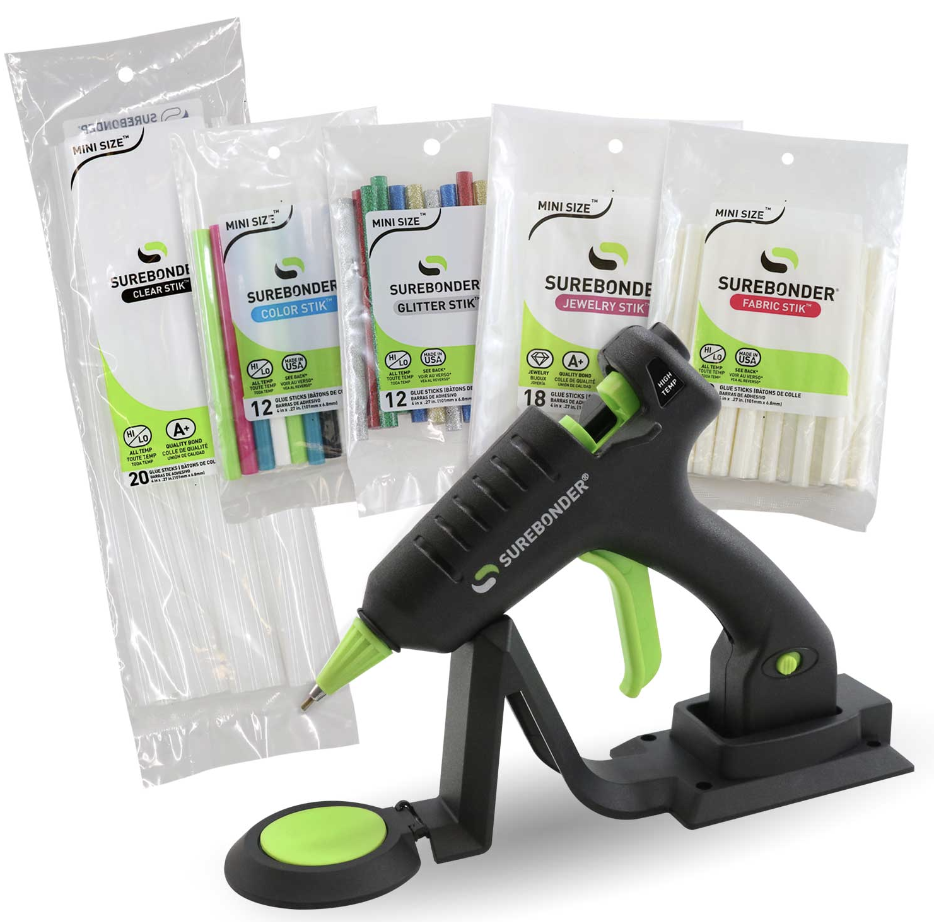 Surebonder Ultimate Creator Kit
This holiday season, infuse your decorations with a personal touch and creative flair by crafting your own ornaments. With the Surebonder Ultimate Creator Kit by your side, the possibilities are endless. This kit's cordless hot glue gun and selection of specialty glues empower you to bring your ideas to life, whether it's attaching fabric, jewelry, color, or glitter to your creations.
As you embrace the joy of DIY ornament crafting, let your imagination soar and your home sparkle with one-of-a-kind treasures. Experience the freedom to create with the Surebonder Ultimate Creator Kit and make this holiday season truly memorable.
The Surebonder Ultimate Creator Kit is a true game-changer for DIY enthusiasts, artists, and crafters alike. With its innovative cordless hot glue gun, the creative process becomes even more flexible and convenient. This kit provides the perfect combination of tools and glues to tackle a wide range of projects, from holiday ornaments to home decor and beyond.
Whether you're a seasoned crafter or a beginner looking to explore your creative side, the Surebonder Ultimate Creator Kit empowers you to craft with confidence and brings your imaginative ideas to life. Enjoy the freedom to create, innovate, and personalize your projects with this versatile and user-friendly crafting companion.