For many people, holiday decorating brings back memories of evergreens, tinsel, and twinkle lights. These traditional country Christmas decorations are simply wonderful. Each year, we try to take our holiday decor to a new level, incorporating our traditional favorites, but all adding in some new merriment.
It's always fun to add a sense of nature and country charm into your home in the depths of winter. The following Christmas decorating tips will help you make the most of your holiday decorations and set the perfect tone for all your holiday entertaining all season long!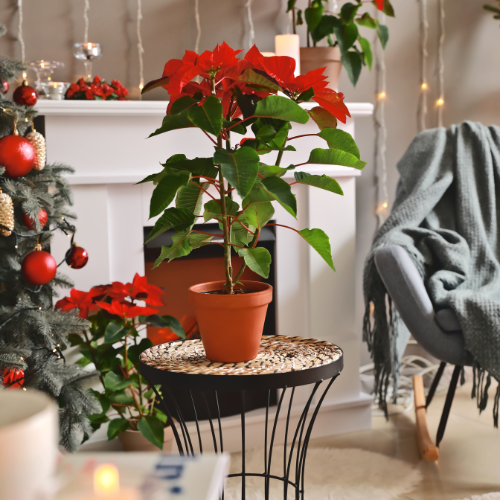 Incorporate Live Plants into your Holiday Decorations
If you live in the northern climates, the middle of winter can be very stark. Natures greens and vibrant colors generally take the holiday season off. add to that some holiday stress and you've got a dreary outlook.
Incorporate live plants into your home during the holiday season and you'll instangly brighten the room and your mood!
Instead of cutting a tree, look for a small live tree that will give you that evergreen look and smell. You won't have to worry about it dripping pine needles and can easily incorporate the tree later into your landscape. Or keep it in a container to have outdoors in the warmer months and to bring in for the cold season.
Speaking of potted plants, topiaries are a great option, too. A large potted plant can be capped by a wood topiary and strung with a few lights as homage to the traditional Christmas tree. It's an understated simple version that will look charming during the holidays.
Bring other seasonal live plants into the home such as Christmas cactus, Poinsettias, Amaryllis, Paperwhites, Cyclamens, and Azaleas. These brilliantly colored beauties will cheer any room. Arrange flowers in small clusters or groups of three for the best aesthetic impact.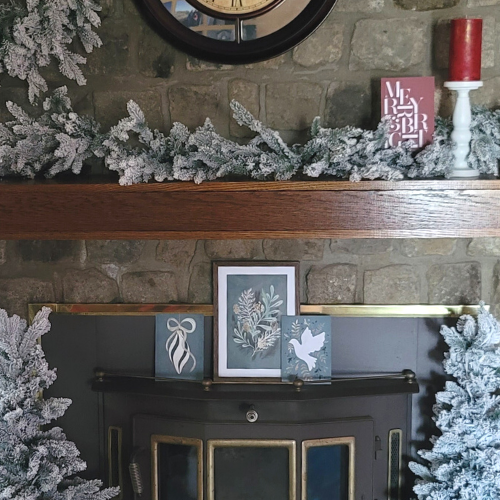 Use Your Christmas Cards as Decorations
My grandmother used to string holiday cards on a ribbon. Each end of the ribbon was pegged to one one end of her dining room wall. The cards made a wonderful festive garland for dinnertime and a reminder each day of holiday cheer.
You can use this same idea to stretch a garland of cards anywhere in your home. They look quite attractive hanging along staircases, on main (or side) walls, and even over the mantle place.
Select a few of your favorite cards and incorporate them into your home decor. Place them atop the mantle as you would a photograph or framed print. you can do the same throughout your home. Add some to side tables or even tuck a few into mirror frames to add a colorful and fun touch.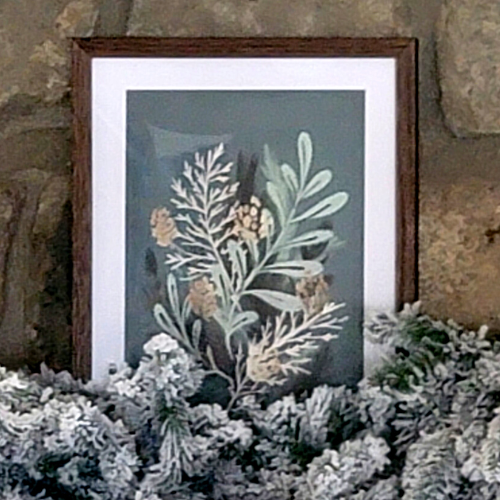 Add a New Print
Do you love to bring the outside in? This has been a constant challenge for me in our home. I absolutely love plants and the natural beauty of our farm, but with cats who love to play in plants… well, that squelches a lot of Christmas decoration ideas I have.
Thanks to my collaboration with Desenio, I've found a beautiful way to start integrating the beauty of nature with our home. Their lovely selection of high quality, affordable Scandinavian prints and frames have brought new life to our dining room. Each gorgeous framed piece instantly uplifted the room decor, not only by matching our style, but also by adding an artistic elegant note. I love both minimalist and natural decor, so this hits all the notes!
Looking for ways to enhance your home decor? Desenio offers styles for everyone from pop culture, to holidays, to nature, to gaming and much more.
(Plus, right now if you use my code BARB55, you'll receive 55% off on prints only (*excluding selection prints) and 10% off frames! This is an amazing pre-black Friday promotion! Hurry though, this limited exclusive offer expires at midnight on November 28th!)
Visit https://desenio.com/?geo to check out all the beautiful prints they offer. Desenio ships to countries worldwide, and with 4-7 day ship times in the US, you can easily get your prints in time for holiday decorating or gifting.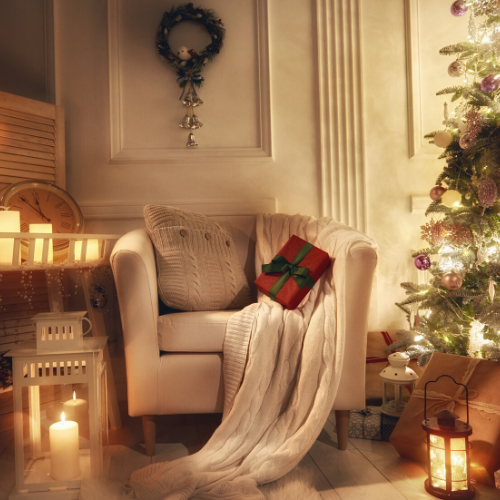 Use Natural Christmas Lights
Christmas decorations have gone from simple candles clipped to evergreens (a huge fire hazard) to light bulbs capped by Spongebob Squarepants.
Certainly, some of these lights have their place, but if you're going for an elegant country charm appeal, you'll want to steer clear of the characters and go for simple sophistication instead. Most local craft stores and many department stores carry inexpensive frosted votives or vases. Purchase a bunch of these in various sizes with matching candles and bring the elegance of lit candles back to your holiday decorating scheme.
You can also make your own vases and candle holders using mason jars for a more rustic look.
If you want to add a little more decoration, use thin wire to tie single dried cranberries or small mistletoe branches around the vase exteriors. You can also scatter some chestnuts, pinecones, or acorns around their base.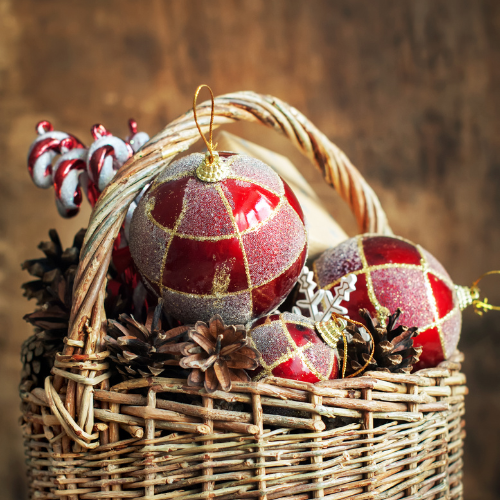 Display only Treasured Keepsake Ornaments
Simplicity is often the key to elegance or grace when decorating so hone down your huge box of family decorations to just a few heirlooms. Instead of filling your tree with ornaments or setting knickknacks up on every available surface, put the most precious of these trinkets in a place of importance where they can take center stage.
Consider placing them under glass or adding a spotlight to give them the respect they deserve. And be prepared to share the stories of these treasures as your guests are sure to ask. It's a wonderful way to reminisce and celebrate all the holiday seasons before.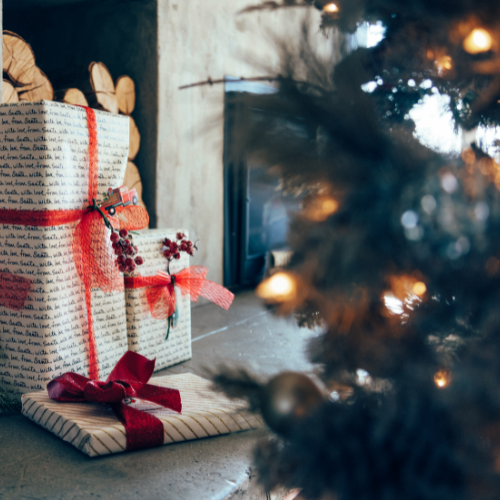 Use Christmas Presents to Decorate
If you pare down your home decorations ore opt out of a traditional tree, you'll need somewhere to put your holiday gifts. Don't just pile them together in a corner, but artfully place them around the home so they become tasteful decorative displays.
And obviously, if you're going to use your presents as decorative focal points, it's important to do a very good job of wrapping and select paper thoughtfully. Ribbons are a very nice touch. Adding a sprig of holly or mistletoe can give each give a little more elegance, too.
For a personal touch, take those holiday ornaments you're not going to use and attach them as gifts to your loved ones. Imagine how delighted your daughter or son would be seeing an ornament they made years ago attached to their present. It will become an instant treasure in their home.
Use as many of these holiday decorating ideas as you want to create a charming country Christmas decorating scheme in your home. Incorporate other ideas you have, too. Take your holiday decorating at home to a whole new level, and most important of all, have a fun and joy-filled holiday!