An English tea or tea party is a social event to converse and relax with a cup of warm tea and a snack. For those on a diet or watching their weight, the classic high-sugar and carbohydrate tea foods with stiff black tea may be out of reach. With some simple suggestions, one can host a healthy tea party!
Enjoying a tea party can be part of a healthy diet with some low-fat, natural options for tea snacks and some caffeine free tea choices.
Decaffeinated Tea Options for English Tea
Black, caffeinated hot tea with milk and sugar is traditional for a tea party. For those who are reducing caffeine consumption, finding a substitute for a classic cup of English tea with milk can be difficult.
It is still possible to find robust, caffeine-free tea options that go well with milk for a healthy tea party. For those cutting caffeine, there are several high quality decaffeinated black teas made by Typhoo, PG Tips and other UK tea merchants that offer the robust flavor of classic English tea without the caffeine.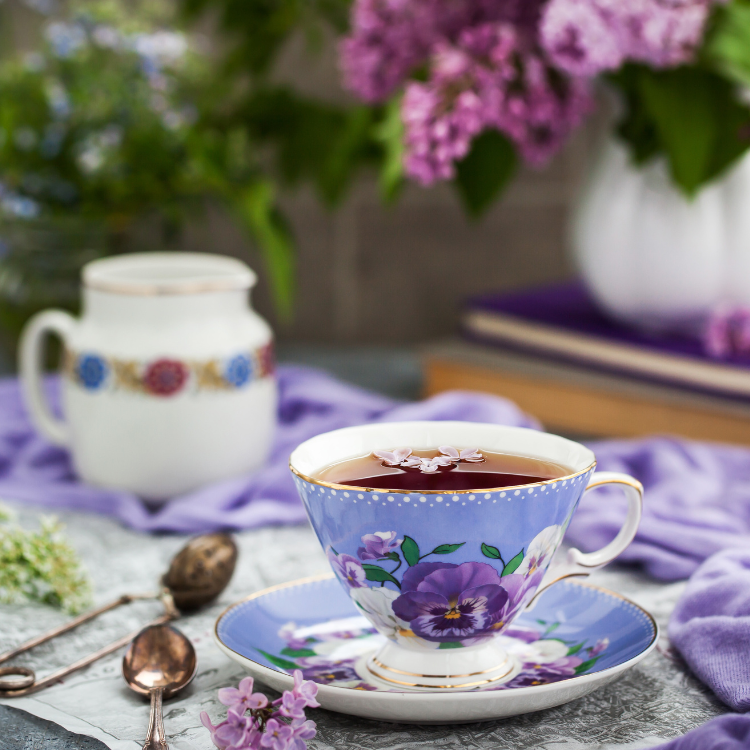 Herbal Teas
Many herbal teas have strong flavors that clash with the food served. Most do not go well with milk, either. However, if you want to go with herbal teas, make them the star of the show.
Find an herbal tea that has a very "fruit punch" flavor or look for one with a mild profile like chamomile. These will pair best with a variety of foods. Teas with fruit profiles will also help curb sugar cravings with their natural sweetness. You'll feel less inclined to reach for something sweet when your palette is already satisfied with a sweet flavor.
With naturally sweet herbal teas, you might even serve savory finger foods and vegetables instead of fruits and cookies. Try pairings ahead of time to see what works best. Surprise everyone with a creative tea spread!
Rooibos, Red Tea
Rooibos tea, or red tea, is another caffeine free option for a tea party. Unlike green tea, rooibos tea goes well with milk, giving the same warm creamy cup of tea without the caffeine.
Celestial Seasonings' Madagascar Vanilla goes particularly well with milk and avoids the fruitiness of other rooibos blends that may distract from the tea snacks at the party.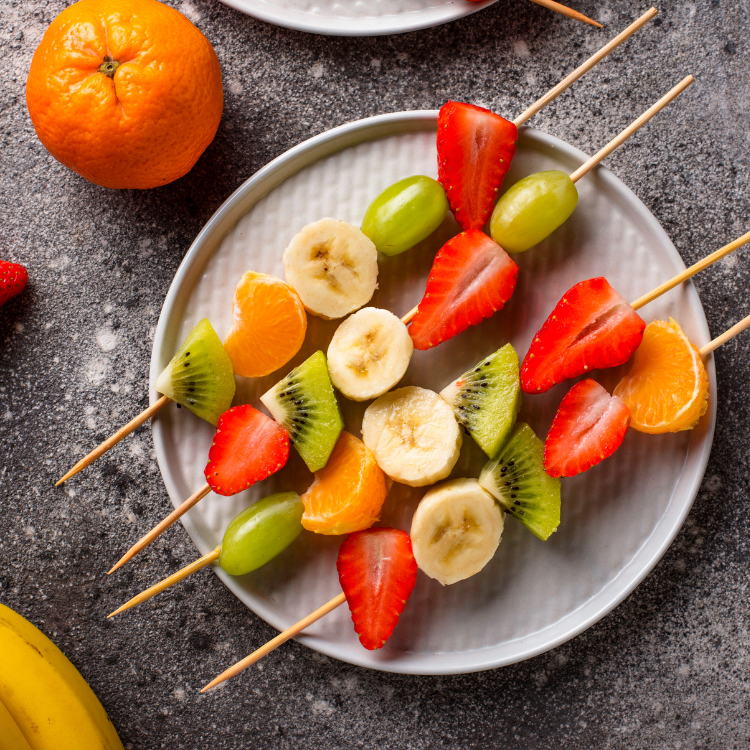 Tea Food Selections for a Healthy Tea Party
The traditional tea fare of cookies, cakes, pastries, and sandwiches may be out of reach for those seeking to reduce carbohydrates, fats, and sweets for a healthier diet. Use these substitutions for standard tea party fare instead:
Fresh fruits such as berries, grapes, or apple slices
Sampling of dark chocolate squares such as Lindt Dark Chocolate with Sea Salt, Red Chili, or Orange
Low-fat trifle made from angel food cake, fresh berries, and low-fat topping
Whole wheat crackers with squares of a high quality cheddar or other cheese
Whole wheat wraps for sandwiches rather than traditional white bread
Eat sweet foods in moderation. Selecting a square of dark chocolate and a handful of fresh fruit is much better than a handful of cookies and a piece of cake. Eat good foods that contain natural sugars and fats in moderation, at a tea party or any time, for good health.
If you feel a bit deprived and want to add something a little more indulgent, look for small treat options like macaroons. Buy in a small quantity, like one for each guest. This way you won't be tempted to eat the leftovers! Plate it in a special way, like bagged and tied with ribbon on each plate so that it really shines as a special treat.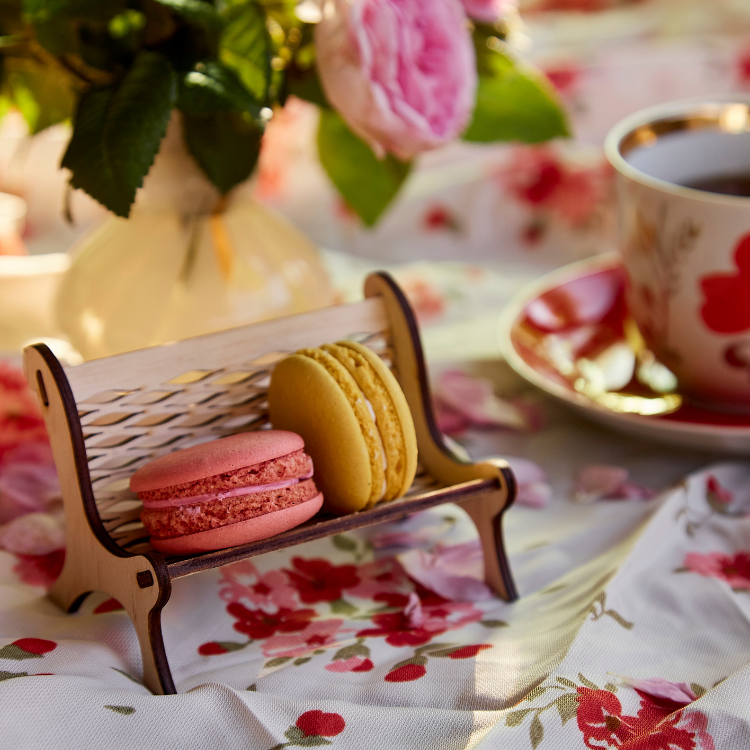 Be Selective About Tea Party Fare
Part of eating a healthy diet is finding balance. Combine a small serving of one's favorite pie or cookies with fresh fruit and whole grain crackers for a tea to remember.
Enjoying a cup of tea and the company of friends at a tea party doesn't have to end due to dietary restrictions. Host a healthy party. Let others experience the benefits of eating and drinking in ways that promote long-term longevity and happiness.Who knows? You might even inspire a trend and then have plenty of healthy tea party dates on your calendar!