A meme I saw recently suggests having a book exchange on Christmas Eve. The event would then be followed by reading and eating chocolates all evening. While I don't know for certain if this is a tradition anywhere, it surely should be! How wonderful to enjoy book gifting, then to cozy up and read with friends and family.
Sounds like an enjoyable holiday moment, for sure!
As you know, at Rural Mom, we're huge fans of books around here. So in the spirit of book gifting and traditions, why not make this a holiday season with 12 days of book gifting? Engage your family, friends or even your book club. Gift a book for the 12 days leading up to Christmas. Or, you can just simply pick one day and exchange the books then. Either way, it's a great way to support your favorite authors and spread the joy of reading.
Below you'll find a list of 12 of my absolutely favorite books to help inspire you. Each of these books was hand-selected from the abundance of choices available:
because they are chock full of inspiration
filled with creative ideas, themes, or plot twists
certain to deliver many moments of joy
or all of the above!
There are books in this guide for the adults, children, and home chefs on your list. All are ideal for gift giving and you may even find several titles you'd like to pick up for yourself. Hope you enjoy some quiet reading time this season and many wonderful moments of book gifting!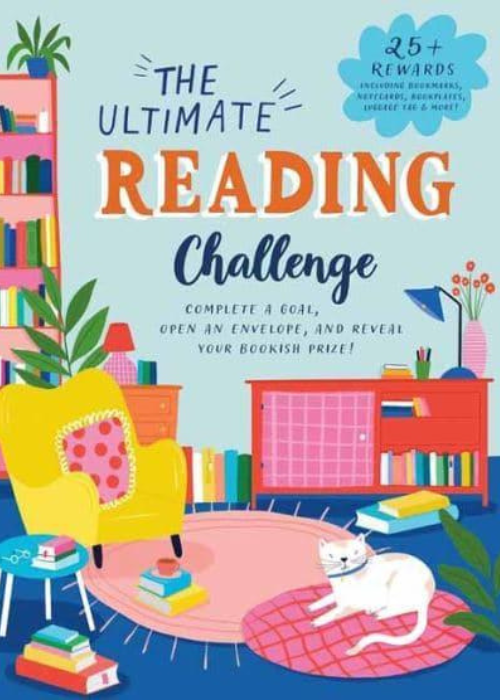 I am beyond excited to start THE ULTIMATE READING CHALLENGE at the start of the new year. This is one of the best holiday reading presents ever! While it's not exactly a book, it's an incentive to read more books, which is just as lovely.
It's set up somewhat like an advent calendar, but instead of counting down days, you are rewarded for completing reading-related tasks. There are 25 unique literary challenges and 25 bookish reward surprises. So very cool! Goals include "visit your local book store," "re-read a book you loved as a child," and "read a book that's been sitting on your shelf for more than a year". As every reader knows, that last challenge applies to us all!
If you don't quite know what book to gift, this it it. Every reader will be more-than delighted with this fun challenge.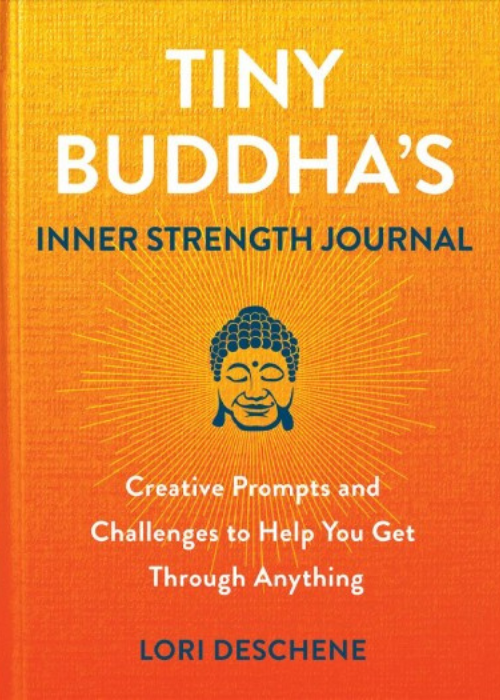 Getting in touch with your creativity and spirituality – What better way to wind down the holiday season and start the new year?!
TINY BUDDHA'S INNER STRENGTH JOURNAL is designed for the thoughtful, creative, spiritually minded writer-doodler. The "creative prompts and challenges to help you get through anything" are inspiring and thought-provoking. This is a beautiful little journal that will help you stand tall when the unexpected tries to knock you down.
It reflects the ideas, habits, and exercises—many backed by research— that have helped Lori Deschene, the CEO of Tiny Buddha get stronger and believe in herself even when she's felt at her worst. Thousands of Tiny Buddha contributors also shared their stories of crisis and resilience, Illness, addiction, abuse, and loss, and Deschene has incorporated their many recurring lessons and insights.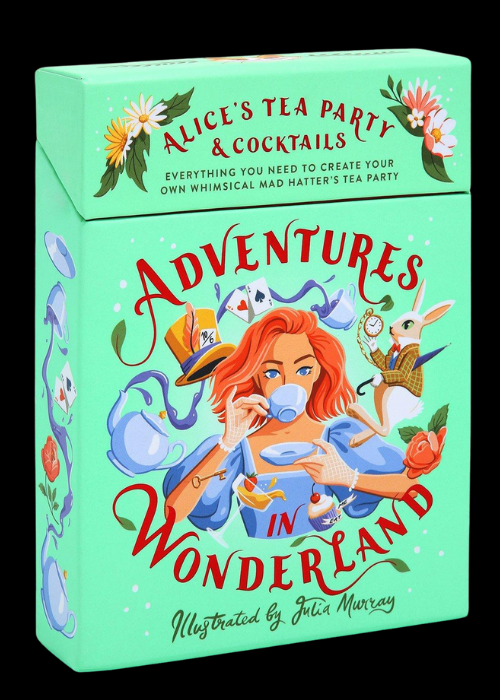 Though not a traditional book, the cards in this set are a complete guide to hosting an adventurous, magical tea party in Alice-In-Wonderland style! It's not limited to tea parties either, there's recipes, treat ideas, cocktail recipes and more that are equally wonderful for enhancing any celebration.
This beautiful deck of cards contains cocktails and sweet and savory finger food, as well as guides to invitations, venue ideas, what to wear, place settings, decorations, conversation starters, party games, and riddles to know and tell.
The illustrations are delightful and you'll find yourself simply enchanted. Unlike other party-planning books, the card style makes it's really easy to match together recipes and ideas, so you can see the whole look and style of plans immediately. To be, this is a "wow" factor and totally ups your tea party planning game!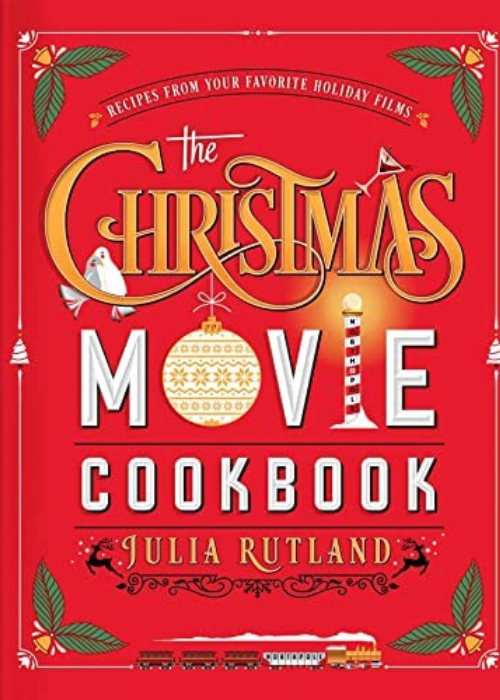 Season titles like THE CHRISTMAS MOVIE COOKBOOK by Julia Rutland are always a joy. Who wouldn't want to learn to make Really Rich Hot Chocolate like you'd find on The Polar Express? Or a Christmas Pudding from the favorite holiday classic A Christmas Carol? Looking for something to get for the hard-to-shop for crowd, this book is it! Everyone has a favorite Christmas movie and you're sure to find it inside this book.
You'll also find holiday party ideas, festive recipes, and nostalgic menus inspired by The Polar Express, Miracle on 34th Street, The Nightmare Before Christmas, and other iconic Christmas flicks.
Featuring more than 60 delicious recipes for drinks, appetizers, entrees, and desserts, THE CHRISTMAS MOVIE COOKBOOK will take your holiday gatherings to the next level. Rutland's menu for a Deck-the-Halls Tree Decorating Party features a Chicken Pot Pie inspired by 2005's Joyeux Noel and Chocolate-Pecan Snowballs inspired by 2020's Jingle Jangle, while a Vintage Sunday Dinner in December spotlights Randy's Meatloaf from A Christmas Story and Creamy Mashed Potatoes based on Lucy's belated Christmas meal in While You Were Sleeping.
We've features Once Upon A Book Club before. For good reason, it's an excellent subscription box! They deserve additional props as they've improved their gifts and style over time, perfecting the ultimate book reading experience.
This Book Club subscription box is sure to bring joy to the lucky recipient! Seriously one of our favorite book club ideas ever, the box includes the book of the month, a 5×7 quote print, and 3-5 gifts. Each gift corresponds to a specific part in the story. When the reader gets to that specific page of the story, they're instructed to open the gift. This box brings the book to life!
One of the coolest things about this gift is the community aspect. Each question in the monthly box has a date next to it. You log onto Once Upon A Book Club's Instagram page to discuss the book with other members of the community! It's a fun way to meet new people! Of course, you can also give someone close to you a gift subscription in addition to getting your own. That way you can do it together! Young Adult subscriptions are also available, making this a fun gift for a teen or a mother – daughter activity, too.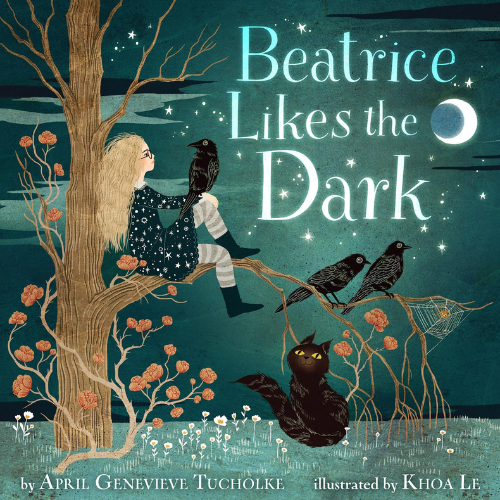 BEATRICE LIKES THE DARK is the tale of two sisters who learn to appreciate their differences while embracing their individuality and family bonds.Beatrice and her sister Roo couldn't be more different. Beatrice likes black clothes; Roo likes bright ones. Beatrice loves graveyard picnics; Roo wants to go strawberry picking.
I received this book as part of my partnership with Workman Publishing. I'm always looking for great books to read to my grandchildren and this charming read immediately caught my attention.
Delightful, endearing, melodious and clever writing bring this beautifully illustrated story to life. Lushly detailed artwork by Khoe Le is paired with an heart-warming story by April Geneieve Tucholke. Truly enchanting!
This is a wonderful tale for all seasons, for both young and old. Perfect for story time in the classroom or bedtime at home.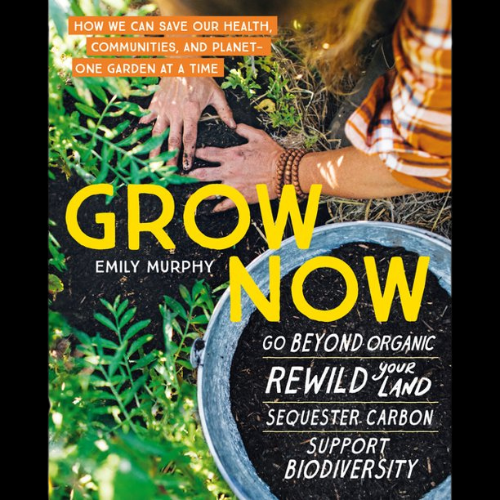 Exquisitely photographed and filled with actionable information, Grow Now is a hopeful roadmap for growing your way to individual climate contributions. This book was gifted to me as part of my Workman Publishing ambassadorship and it really drove home that gardening is climate activism!
How can we save our health, communities, and planet? As every gardener I know will tell you, it begins in your own backyard. This book speaks directly to home gardeners (or those aspiring to be) on how to help better our lives, communities, and earth one garden at a time.
This lovely guide is not only visually stunning, it's packed full of purposeful and useful information, tips and how-to's. I love the author's point-of-view that gardening is climate activism. While I've certainly worked on keeping our little homestead environmentally friendly, I never quite thought of it this way. Now, I'm even more impassioned to do more. If you're looking for a place to start or for more ways to cultivate your homestead into one that's both a food source and a wildlife haven, GROW NOW is an excellent resource to have on your garden bookshelf.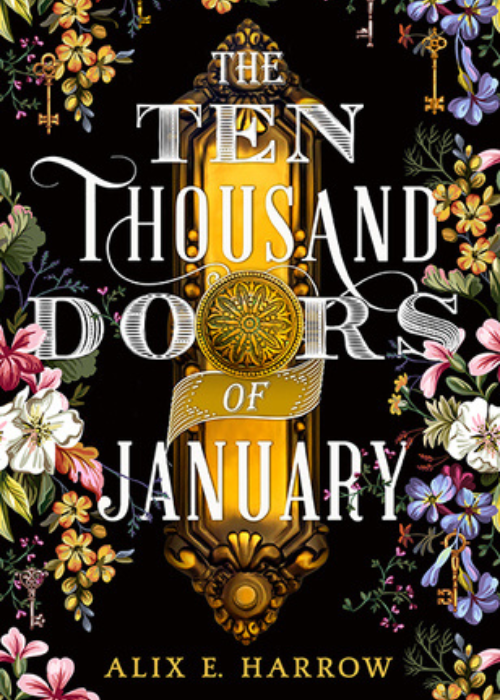 This is by far, the best fiction read of the year. Lyrical, riveting, blistering, powerful and profound – it's everything you ever wished a book could be.
I picked up "The Ten Thousand Doors of January" by Alix E. Harrow at Naughty Dog Books  in Indiana while staying in the area. Circled the store several times and kept coming back to this title. Its brilliance is undeniable!
"The Once and Future Witches" (another book by Harrow) is currently making its way to my home for October reading enjoyment. Highly recommended for book lovers of all genre preferences. This is a book that transcends the fantasy category, delivering a meaningful story that will delight any avid reader.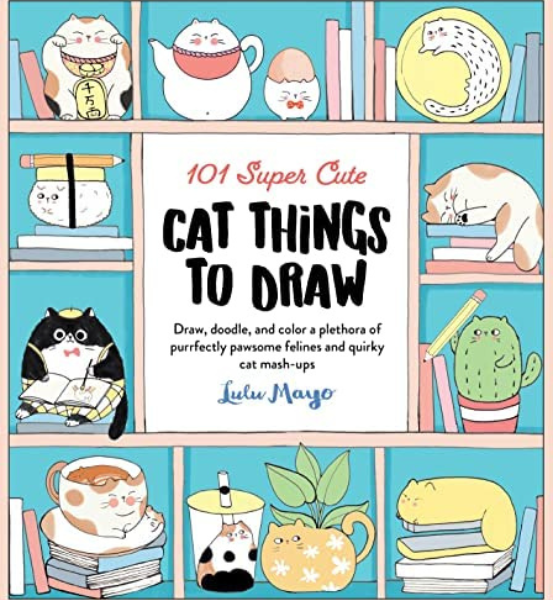 Cute (obviously!), inspiring, and joyful – this drawing guide is amazing for artists of all levels. Or even just cat lovers!
As a Quarto Creates partner, I'm often gifted books like this one (and the one below) to test. The amateur illustrator in me loves how easy these cute drawings are to achieve.
The super easy-to-follow steps will have you creating imaginative cat characters in no time. Illustrations are easy to replicate and I personally intend to use for card-making crafts.
With our 5 farm cats, I certainly have the some of the cutest subjects around here to reference while I dig into 101 SUPER CUTE CAT THINGS TO DRAW. Pair it with a sketch pad and some colored pencils for a truly wonderful book gifting experience.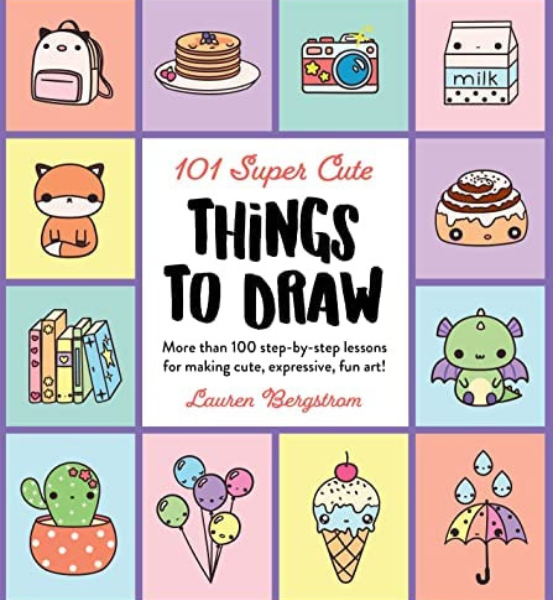 If your gift recipient isn't a cat fan, no worries, there's another super cute guide that's suitable for everyone on your holiday list! Again, this is an easy-to-follow guide perfect for artists at all levels. If you can draw basic shapes, you can perfect the ideas in this guide.
Features more than 100 easy-to-follow drawing projects that help you quickly learn to create super cute illustrations in a super simple way. Sketch adorable animals, darling little foods, enchanting everyday objects, and nifty natural wonders, all designed for maximum delight. 101 Super Cute Things to Draw is perfect for beginners, as well as young artists, with its simple illustrations and easy-to-follow drawing steps. For those who want to learn how to draw everything adorable and amusing, this book is for you!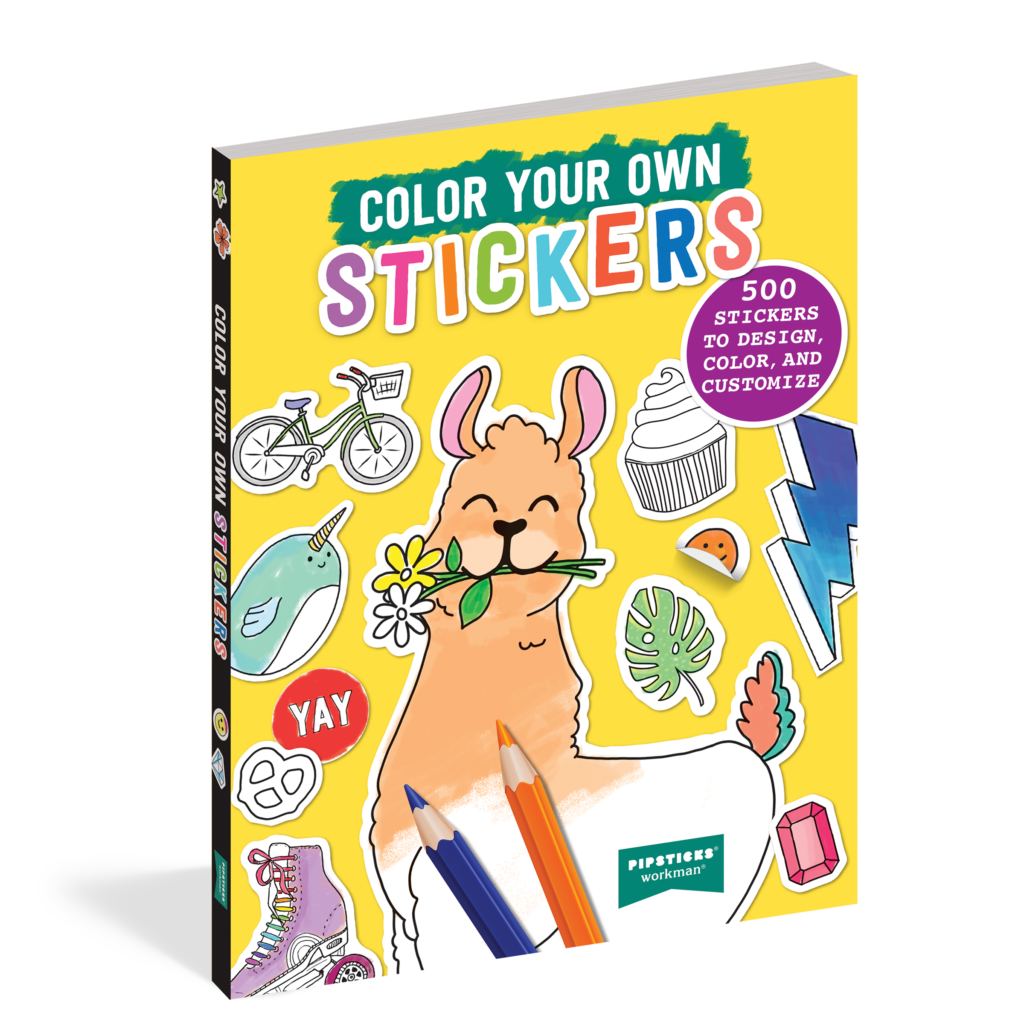 I just dug into the "Color Your Own Stickers" book gifted to me as part of my Workman Publishing ambassadorship and it instantly transported me back to my youth. Do you remember having sheets of stickers to color in school or at home? That was the ideal sticker lovers dream! Yet, alone and entire book of them. Young and now older Barb adores them!
Equally fun for kids and adults, this book is my top recommendation for book stocking stuffers this season. It's the joy of sticker collecting with the thrill of giving the stickers your very own personal touch. From llamas and tacos to cupcakes and plants, there's a little something for everyone to enjoy. Each one is ready to become your own work of art.
The stickers are printed in black and white on uncoated paper. They are designed to be colored and bedazzled with markers, colored pencils, or crayons. "Color Your Own Stickers" features 500 designs in all. So embrace your inner sticker designer and get your DIY on! Perfect for gift giving for all ages and interests.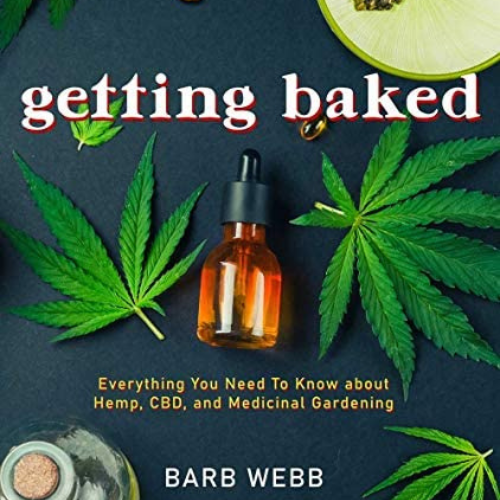 (It's a little self-serving to list this title, but if you can't support your own book, well, that would seem problamatic to me! As an author who stands 100 percent behind her writing and research, I can confidently say this is a book I love to personally gift. So many people I know are ailing or stressed out and so many simple remedies are right in our kitchens, gardens, or waiting for us to discover them at our local stores!)
In GETTING BAKED, sustainable living expert Barb Webb takes you on an in-depth journey through everything you ever wanted to know about CBD. This includes the science, side effects, dosages, and benefits. You'll also take a deep dive into herbs and botanicals that complement CBD and complete your medicinal garden.
Part scientific research and part first-hand know-how, Webb rounds out her authoritative guide with dozens of recipes. CBD smoothies, teas, bath bombs, hemp body butters and more enhance your experience.
Learn how CBD, hemp and herbs can work for your body and start Getting Baked today!
Have you ever considered doing 12 days of book gifting? What books would you include on your list?