Planning a vacation can be both exciting and overwhelming. For the senior traveler, understanding what you are signing up for when you plan your trip is of utmost importance. Is your destination senior friendly?
Ask this upfront before any other decisions are made. The answer can make or break your vacation plans.
Avoiding Cancun at Spring break is a no-brainer, but there are many other factors to take into account. A little pre-planning will ensure your trip is comfortable and rewarding.
Determine the physical aspects of your trip
You may not relish the idea of backpacking through the mountains, or horseback riding up steep hillsides. Peruse the itineraries to assess your ability to "keep up" with certain activities.
Some tours can be quite hectic. Understand that even though a tour looks interesting, it may not be able to accommodate your particular needs. Tours and itineraries should provide plenty of opportunities for relaxing, leisurely shopping and eating and sightseeing.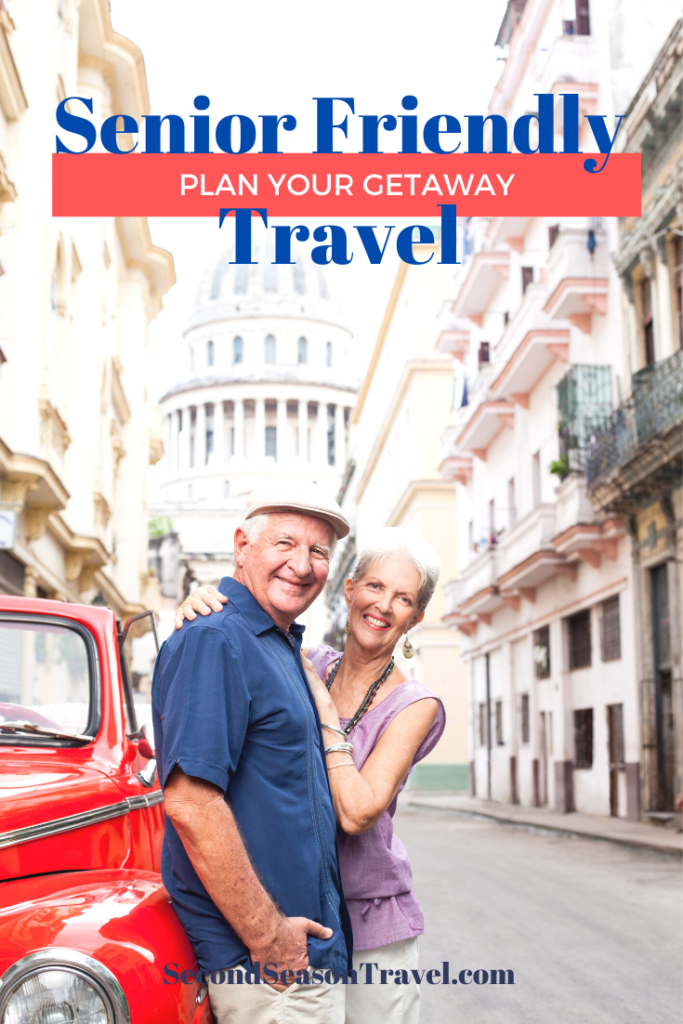 Consider your cruise options
If a cruise is your choice vacation, ensure that you are not signing up for a young, single oriented cruise, or a cruise that caters mainly to family. Ask your tour operator about suitable senior oriented cruises with activities, accommodations and a relaxed pace, to suit your particular needs.
Some cruises offer personal services like packing and unpacking. Others offer dance partners and dinner companions for single seniors.
Ask if the destination budget friendly
Many senior travelers are on fixed incomes and as such, price and value is of the essence. As a senior, you have earned the right to enjoy discounted fares, accommodations and other amenities.
Watch carefully for specials, especially those that target seniors and take full advantage of these offers. Group travel, bus trips and discounted cruises can be quite beneficial.
Does the location have ease of access?
Believe it or not, you still need to use the stairs in some hotels or inns. Find out whether or not your accommodation has elevators. Most likely there will be someone to help you up with your baggage, just remember that you have to come down, often, and for some of us, stairs can be a killer, especially after a long, fun day.
If you are staying at a bed and breakfast, the same questions would apply. Is your bedroom on the third floor? You need to know this.
Don't forget about safety!
Other important things to know are: How safe is the location? What is the crime rate? Are there hospitals or medical centers nearby? How secure is my room? Are there safety deposit boxes at the resort?
Do make a list of information you may need and the type of questions you want answered.
Being prepared beforehand can ensure that your vacation turns out to be exactly what you envisioned. While many vacations today increasingly cater to the needs of seniors, many still don't. So don't be shy about getting as much information as you need from your tour operator, word of mouth or your own research, so that your stay can be memorable in a good way.