If you want to create an "authentic" travel experience, there's no better place to start than with local foods. Food nourishes our soul in so many lovely ways, including immersing us into the culture of an area.
Sure, if you are in a hurry, a reliable national food chain is a safe bet, but it truly doesn't have to be. Local coffee shops are the heart-beat of the community. Family owned restaurants are charming locations filled with memories. Specialty venues celebrate local foods and traditions. All are just as easily accessible as your favorite go-to and will truly make your travels note-worthy.
Even the simplest ingredients like honey and herbs vary widely, depending on the eco-conditions in each environment.  There's nothing I enjoy more than finding out what makes a community tick and how they celebrate their area with food.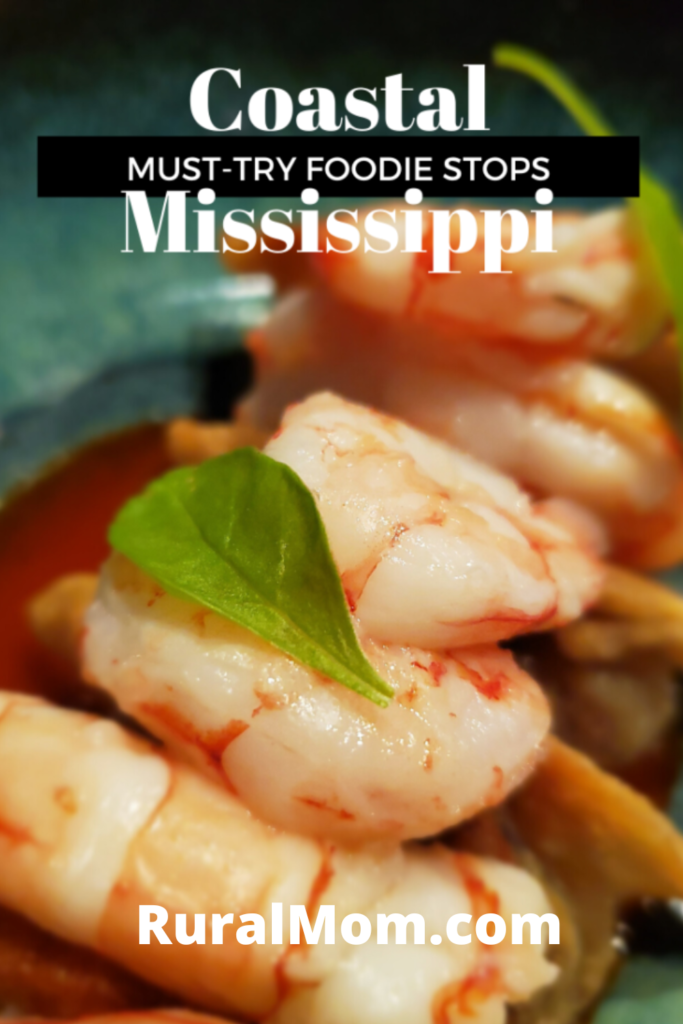 Recently, I had the chance to work my way around Coastal Mississippi tasting some of the best foodie stop meals and desserts.  As Coastal Mississippi covers a rather large region, I obviously couldn't get to every delicious morsel, which just gives me a great reason to return!
However, I sure did find some winners that you definitely need to add to your foodie travel wish lists: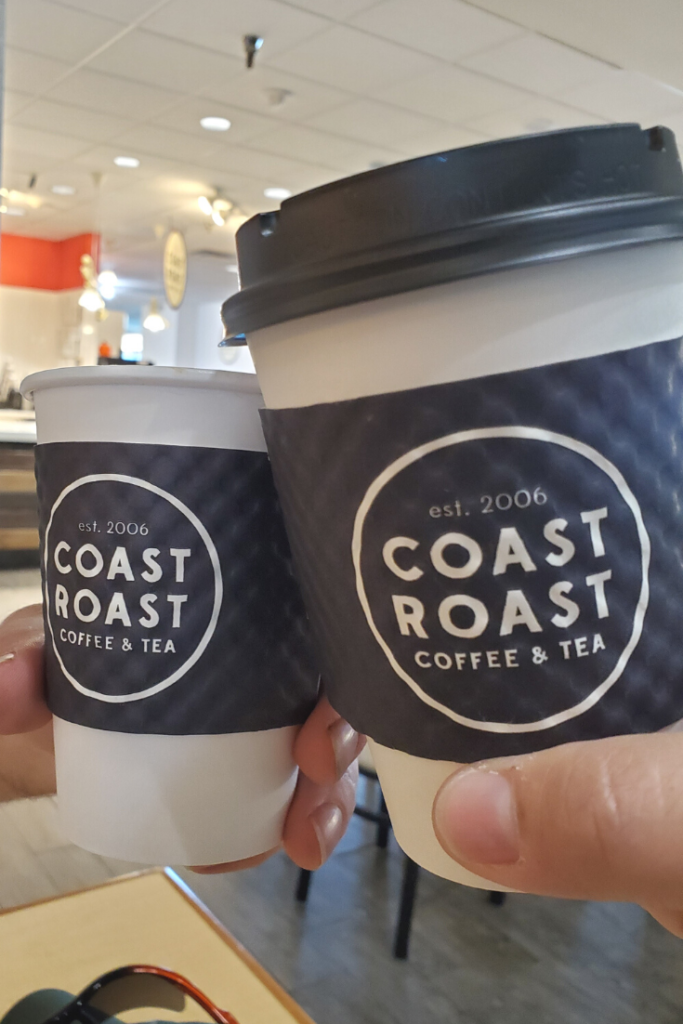 Coffee & More
If you're like me, you simply can't function without a great brew in the morning. While it's perfectly acceptable to whip up a cup in your hotel room, once you hit the road, it's time for the good stuff!
Bright Eyed Brew Co. in Ocean Springs lives up to its name with robust nitro coffee concoctions. It was fun to see a "Kentucky" blend on their menu infused with bourbon syrup, muddled mint and bitters. If you're hungry, they have delicious house-made waffles to savor, too.
If you're looking for a full coffeehouse menu with a cozy atmosphere, head over to Bankhouse Coffee in Long Beach. You'll find locally-roasted Coast Roast varieties and styles to delight every pallet. They also serve tea and bakery bites, perfect for a quick breakfast or afternoon treat. (PS- there's also a Coast Roast in Gulfport serving the same brews!)
Craving a full homemade breakfast? Stop by the Mockingbird Cafe in Bay St. Louis. The quintessential coffee shop, this welcoming spot serves Coast Roast coffees and teas and plenty of homemade breakfast plates including southern staples like Chicken & Waffles and Pulled Pork & Grits.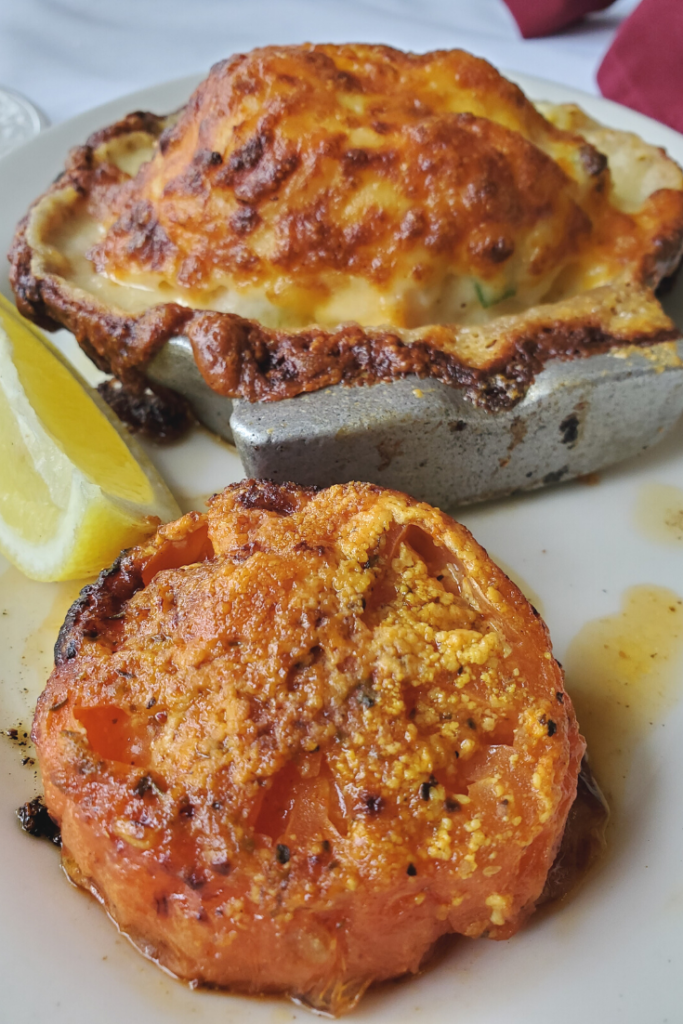 Coastal Mississippi Seafood
As expected, the Coastal Mississippi food scene has no shortage of fresh seafood spots. With locations in Biloxi, Gulfport, and Pass Harbor, Shaggy's is a local favorite. With a fun, beach vibe and heaping platefuls of seafood – what's not to love?
Housed in a lovingly restored building which once housed the Echo Seacoast Newspaper, 200 North Beach is chock full of charm and delicious dishes. From oysters to Royal Reds, they feature the best of Coastal Mississippi's seafood with a heaping helping of Southern hospitality included.
If you're looking for a unique and elegant Southern seafood dining experience, head over to Mary Mahoney's in Biloxi. Nestled in one of the oldest homes in America and complete with a New Orleans style courtyard, it's a cool respite and a rich experience.
You'll find plenty of amazing seafood dishes, but I have to say my absolutely favorite dish here is Mary Mahoney's Famous Bread Pudding with Rum sauce. One bite and I was instantly transported to my childhood, devouring my grandma's bread pudding. It's absolutely everything a wonderful Irish bread pudding should be. Truly wish I could bring buckets of it back home!
If you are craving the freshest of fresh seafood at a ridiculously-good price, be sure to add Bozos Seafood Grocery in Pascagoula to your itinerary. The Deli menu is straightforward and everything on it is absolutely delicious. Do come hungry, they are not shy with portions. Bozos Too (right next door offers a more formal sit-down menu. Do note, you'll also find plenty of delicious dishes but it's much different than the deli menu.)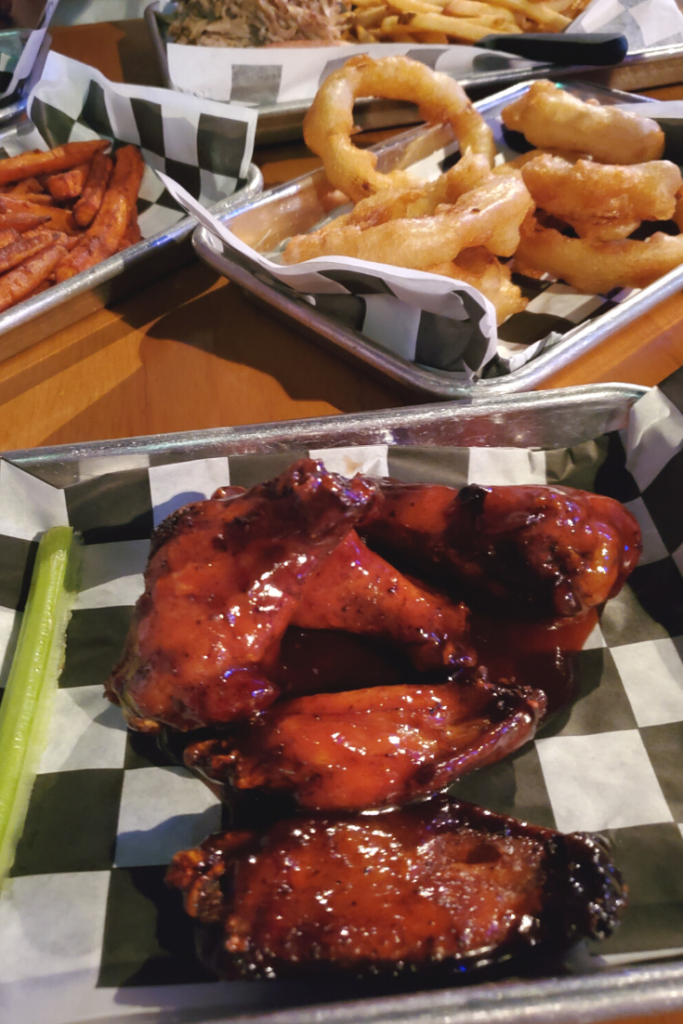 Unexpected Delights
It's natural to expect Coastal Mississippi to be brimming with fresh seafood and an abundance of casual pubs. They're certainly the key markers of any great beach town.
Generally, you'll find a few hidden delights, too, but I have to say I was totally blown away by some of the "Secret Coast's" culinary secrets! From imaginative farm-to-fork dining with a James Beard semi-finalist to mouth-watering barbecue, Coastal Mississippi is truly a surprising foodie haven.
Surf and turf is a popular combo but generally in a seafood dominated area, you can expect the surf to outshine the turf. Not so at Whiskey Prime in Pass Christian. Premium steaks and an extensive wine list are the true stars here. (Definitely order the Seared Scallops appetizer, though, you'll be glad you did!) The atmosphere is lovely and the food is divine, making this a great place for a date night or a casual gathering with friends.
Murky Waters Blues n BBQ in Gulfport is an unexpected gem nestled in Fishbone Alley, a public artwork hot spot. (There's also a second lovely location in Ocean Springs.) Delicious in-house smoked barbecue and ridiculously good Southern-style sides totally hit the spot. Do come hungry as portions are substantial. And watch for half-price wing nights for a special treat. Just be sure to be ready to wait for a seat, the restaurant is super popular with locals and visitors alike.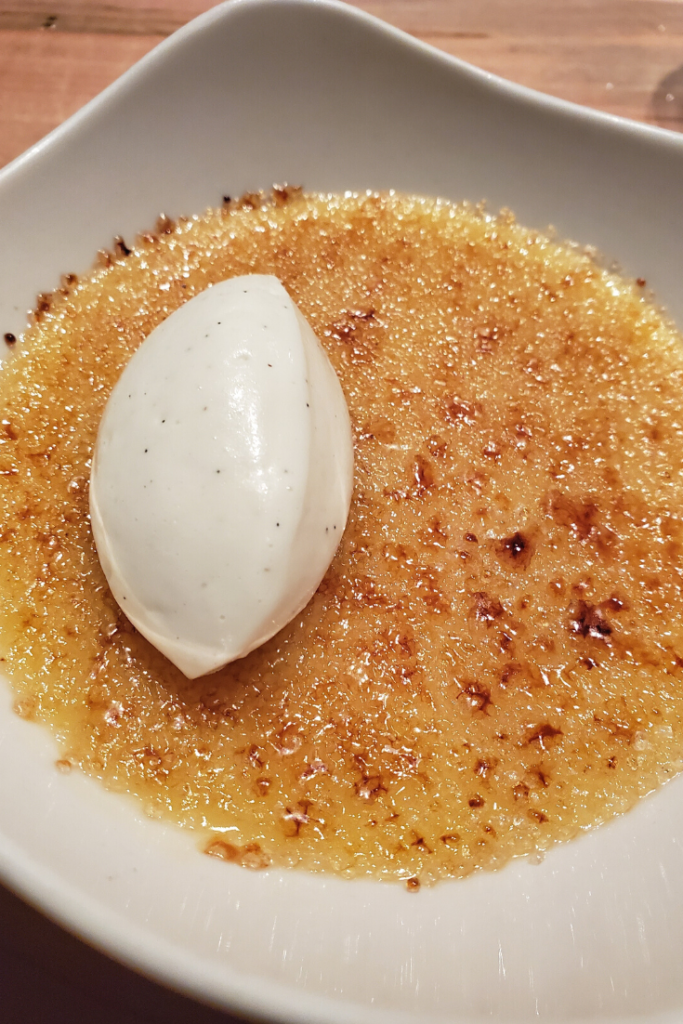 East meets West in Coastal Mississippi
If you are seeking a truly memorable dining experience, you'll find a stunning surprise in downtown Ocean Springs. Locally owned by 2019 James Beard semi-finalist and native chef, Alex Perry and his wife Kumi Omori, Vestige is in an innovative culinary class of its own.
Seasonal market-driven dishes celebrate each ingredient. A fusion of American, Japanese and Southern cooking styles blend seamlessly into an incredible dining experience.
When you head to Coastal Mississippi, make your reservations immediately to dine at Vestige. With their made-from-scratch menu, intimate venue, and remarkable culinary creativity, seats here fill fast!
Also allow yourself time to explore the menu and savor each bite. Dessert is a must, too. Each is as inventive and appetizing as the main courses.