Girlfriend Getaways are extremely popular.  For that reason we two Second Season Travelers are more-than-willing participants! Accepting an invitation from the state of Kansas for a girlfriends getaway to Kansas City, Bonner Springs and Leavenworth, we knew we would surely enjoy the excursion but could also have the opportunity to strengthen our friendship.
We were certainly spot on!  Traveling together enhances your relationship in a special way.  Escaping the routine of everyday life and having quiet time to strengthen the bonds of friendship is gift you'll long treasure.
After our trip, we compared notes.  We found there were plenty of milestone moments we agreed deepened our understanding of each other. Each paved the way for the chance to cement the bonds of friendship we'd already nurtured.   We're pleased to share what we've dubbed our "5 steps to strengthen a friendship" with you.  Our hope is it will inspire you to take your own girlfriend getaways to celebrate with your best gal pals!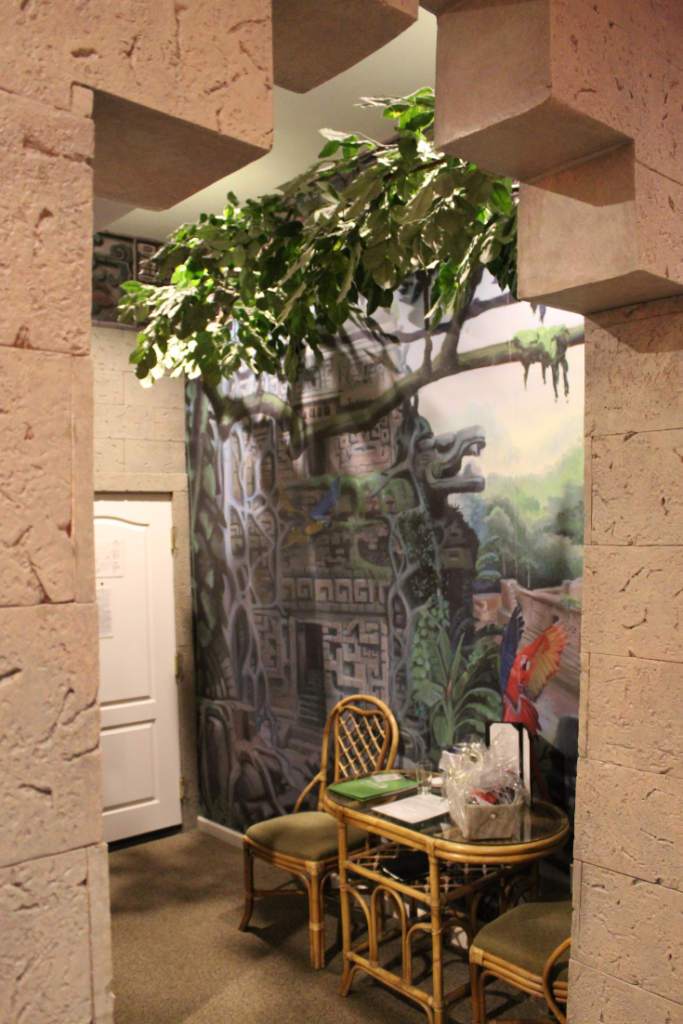 Step 1: Arrive Together
Seeing a state for the first time is exciting! Your first experience is usually arriving at the airport which can be confusing and out of the comfort zone for those that do not choose flying as their first choice of travel. Having a girlfriend with you to maneuver to find your next destination turns this experience into a few laughs.
The Second Season Travelers met in the busy airport of Atlanta, GA. We met up at a restaurant and ate some green fried tomatoes which was a beloved meal from another girlfriend getaway in Myrtle Beach. Reminiscing over our past meet up enhanced the bond we already formed there.  Boarding the same plane to Kansas we both felt comfortable and eager to see a new state neither of us had visited before.
We enjoyed the ease of maneuvering when arriving together at the Kansas City, MO airport. We easily found our luggage waiting on us on the carousel. Directions were easily marked which gave us time to chit chat as we walked instead of hunting for an exit.
On Our Way to Kansas City, Kansas
Our first stop was to check in and enjoy the luxurious story book settings the Chateau Avalon.
While Grace was enjoying her Castaway Isle adventure room, Barb was settling in to the environment of the Mayan Rainforest.
We met in the court yard for food and drinks and a quick spa pampering – what a treat!  The Chateau Avalon not only offers spectacular room designs, it's also home to the rejuvenating Chateau Spa.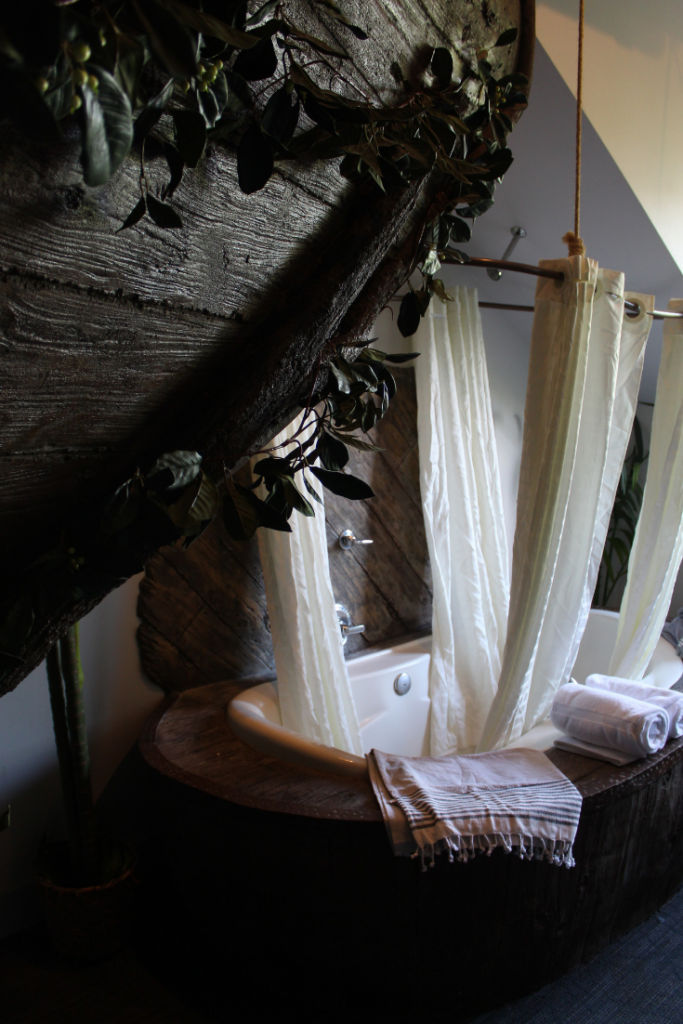 What could be more fun than a room that whisks you away to a new adventure?  How about an in-room spa bathtub and breakfast in bed!  These are two other features you'll enjoy during your stay.
While we didn't stay in the same room, staying in the same hotel gave us the opportunity for pajama parties and early morning meetings for coffee in the lobby.   We also had a great time comparing the fantastical features of our room and exploring the decor throughout the hotel.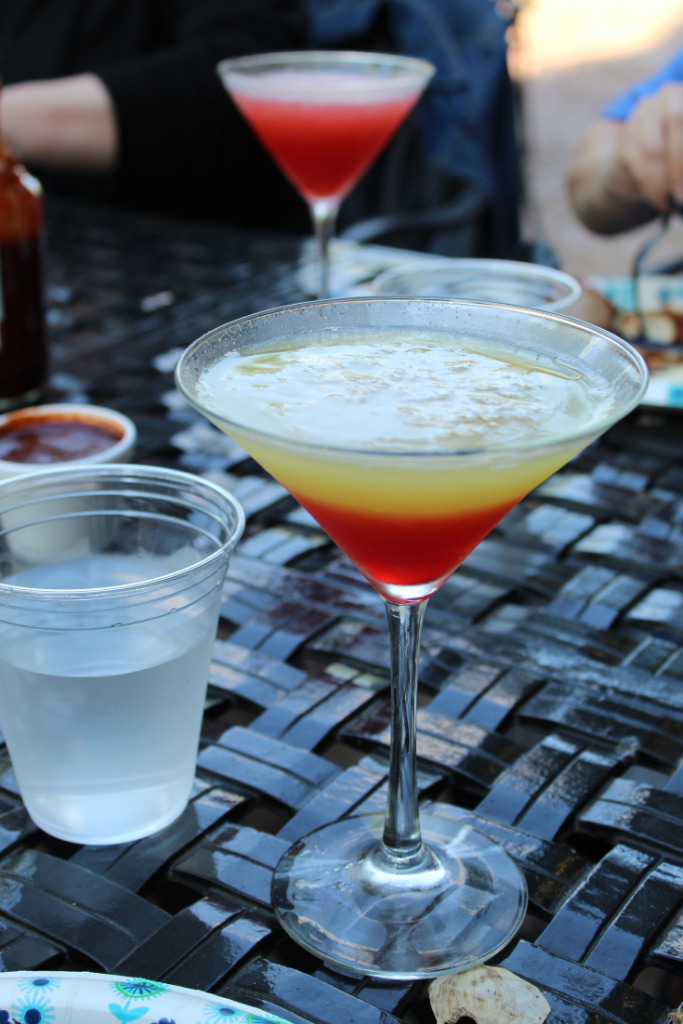 Step 2: Enhancing The Moment Through History and Finding Inspiration
The Second Season Travelers have a lot in common and the love for history is one of them. Kansas is the state to go to if you love history, especially of a state that was instrumental in the building of the United States.
Kansas is a melting pot of several ethnic cultures who hand and hand worked together to build their state. Each group seems to stay true to their own origins and celebrates traditions and costume but they also remarkably seem to be able to work together building up Kansas as their home trough sharing and tolerance of each others differences.
Strawberry Hill Museum is a favorite memory for both of us and not only did it give us a better understanding of what made this state tick but also was a source of inspiration for both of us.
In the late 19th century a neighborhood grew formed by immigrants of Slavic heritage. The Strawberry Hill neighborhood fondly called their area 'The Patch'. Later it was officially named Strawberry Hill as a nod to the strawberry vines growing naturally in the area.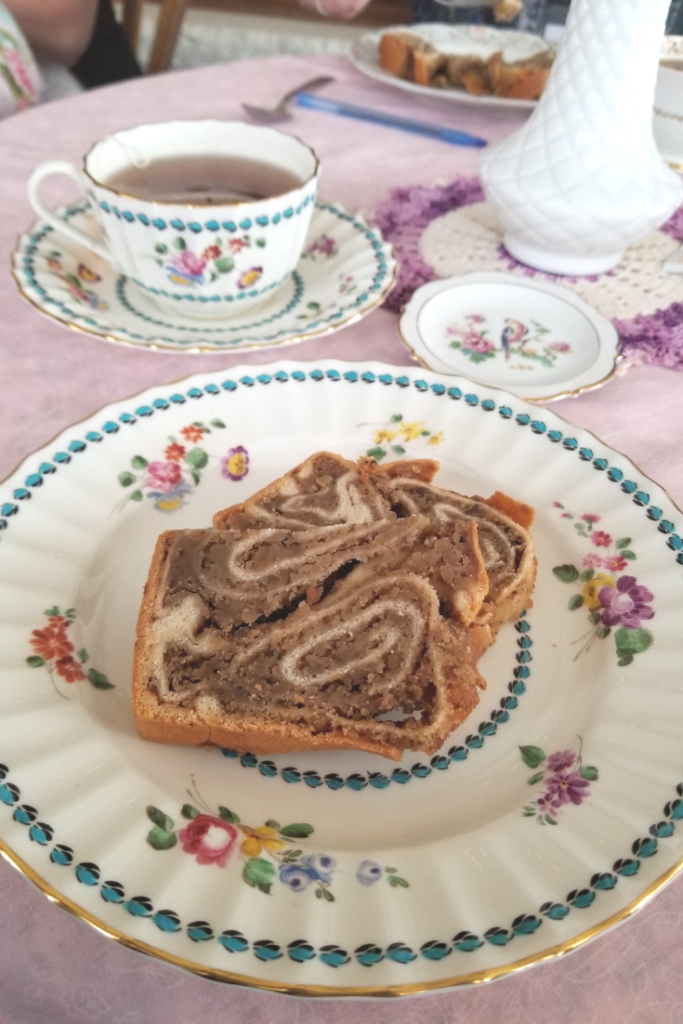 Strawberry Hill Museum is a Victorian home once owned by Cruise-Scroggs family, prominent residents of the community from 1887 to 1919. St John the Baptist church purchased the home to house the orphans left behind from the Spanish flu epidemic in 1918. In 1988 it became the Strawberry Hill Museum that preserves the home in the likeness of the Curise-Scroogs family furnishes.  The upstairs preserves the communities commitment of taking care of their own during the years it was an orphanage.
The museum also houses rooms for each ethnic culture who built the community of Strawberry Hill . Each room display authentic clothing, memoirs and crafts of their heritage.
Tea and pastry awaited us as our tour came to an end.  If you are looking for fun tea room visit, look no further than the Strawberry Hill Museum Tea Room.  It's open seasonally on the weekends, generally from 1pm to 4pm.  Do check the website or call ahead for hours and reservations. And be sure to order the Povitica!
Inspirations From the Moment
Both of us came away from this experience with respect for the people who tirelessly continued to work to keep their community together and prosper.
Besides the memories, crafts and food are both something from the trip we feel we want to recreate in our own versions and share with friends and family.  Stay tuned!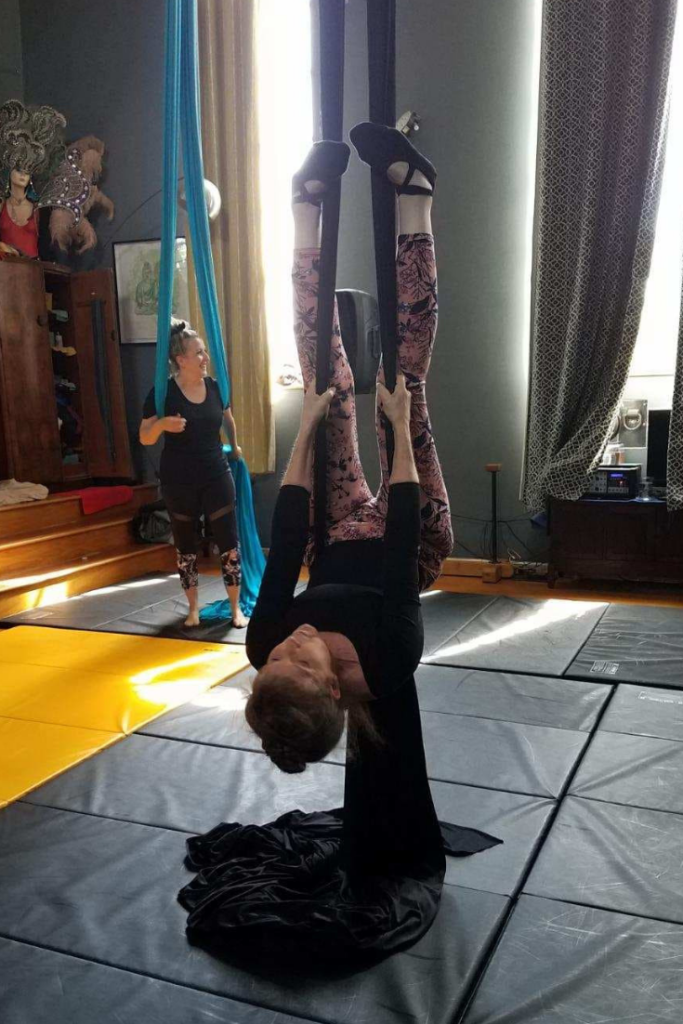 Step 3: Stepping Out Of Your Comfort Zone
Undoubtedly neither of the Second Season writers are confident in our gymnastic skills but the motto of "know thyself and accept those limitations without dropping out of a new experience" is a promise we try to keep…
We saw Voler-Thieves of Flight Aerial on our itinerary and had to say, we both were a bit apprehensive.  Barb particularly so, as she's quite afraid of heights.
Arriving in comfortable clothing, the instructor, Rachel McMeachin, was welcoming and reassuring that we could not only do this but enjoy it as well.
We began with some brief exercises before we learned positions on the silk ribbons. The experience was fun and one we talk about even now as we view those photos that each of us took of one another to make us look as professional as possible.
Nevertheless, neither of us will be entering competitions soon but agree that if we ever move to Kansas City we would sign up for classes because despite our disabilities of being afraid of heights and having a shoulder that dislocates easily it did not push us past our limitations so we could participate while building fun girlfriend memories.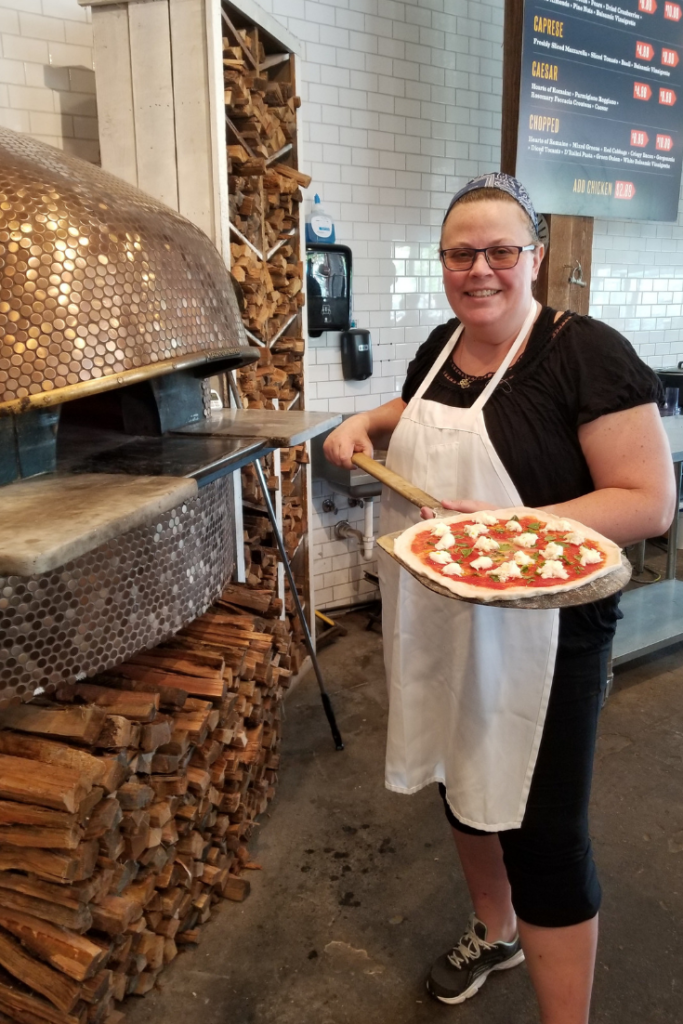 Step 4: Add Some Spice To The Adventure
Barbecue and spices go hand and hand in the state of Kansas. We both share different food tastes as one of us is a Vegan and the other enjoys meat. Despite our varying tastes first and foremost spices are a necessity on both of our kitchens.  And what is a Friday night without pizza?
To a Vegan cook spice is a necessity to create new dishes or recreate dishes similar to the comfort foods with meat once served. To a the cook that plans their meals with meat, spices are a great way to enhance and push it to a new level.
Both of us enjoyed our visit and purchased spices from Spicen Foods. The variety and their skill of making the spices they sell are high quality and unique. We both brought home the adventure of new spices to share with our family.  And we know that we are just an order away from new savory dishes.
Side note to those who are fans of the show "Queer Eye":  Spicen Foods is featured in season 3.  They are the company that helped the Jones sisters of Jones Bar-B-Q in Kansas City, KS bottle their sauce!
1889 Pizza Neapolitan is a great place to learn the art of making pizzas. The ingredients they have are numerous and diverse.  The owners stay true to the art of Neapolitan pizza.  They use traditional copper-clad wood-fire oven and imported flour from Italy for the dough.
Vegans and meat lovers can feel at home here and enjoy their eating experience by creating their own pizza. Having a pizza made for carryout is also an option. However you slice it, you'll enjoy an exceptional meal during your girlfriend getaway!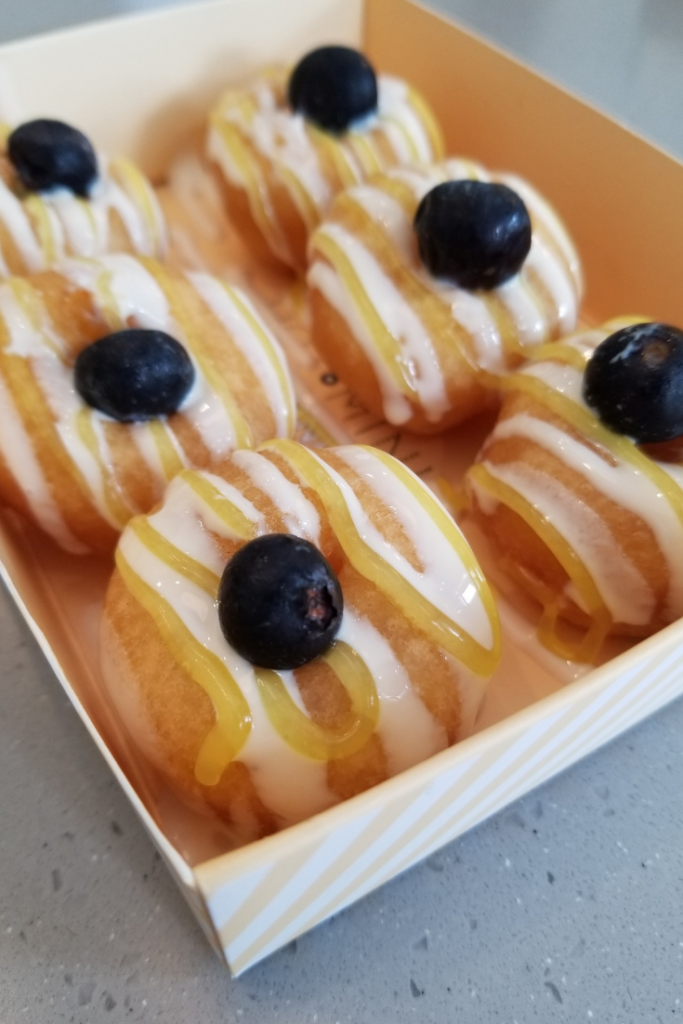 Step 5: Enjoy the Night Life and Let Down Your Hair
If you like the night life or have energy to burn after an exciting day in Kansas City, Kansas, there are plenty of hot spots to visit.
Up for shopping? Legend Outlets Kansas City is an outdoor shopping mall chock full of premium outlet stores, dining and entertainment options including an AMC theater and Dave & Buster's.  Along your path, you'll discover tributes for over eighty famous Kansans.
Sharing a shopping experience with friends is always a treat.  You learn plenty about each other's tastes (which is great to keep in mind for birthdays and holidays!)  It also sure helps to have an opinion you trust when choosing new fashion items.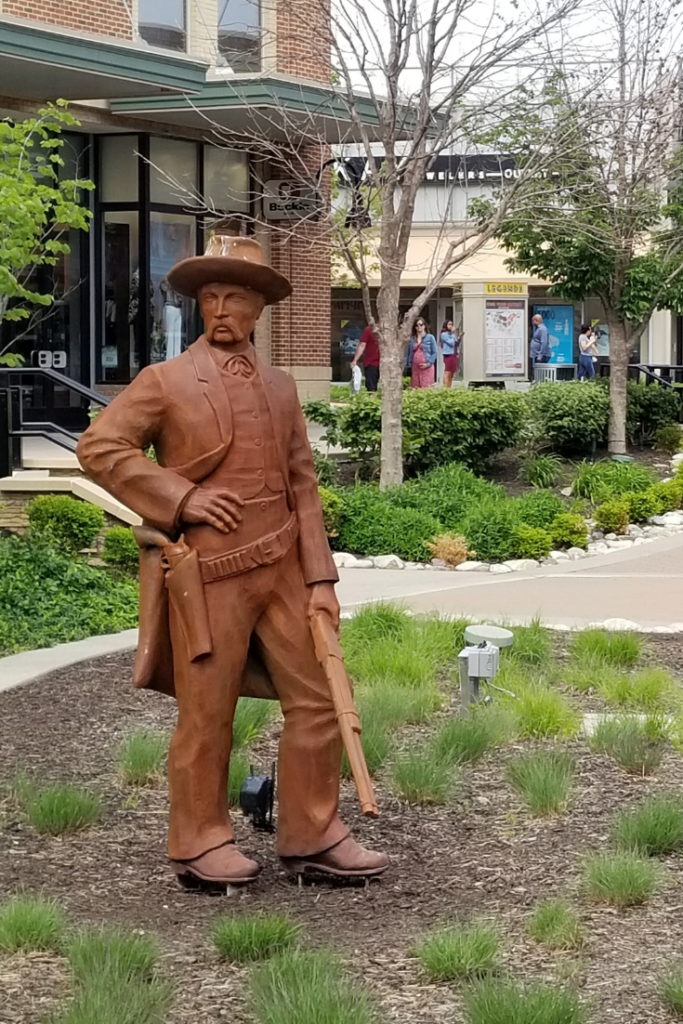 If you prefer a more tranquil spot, you'll find plenty of vineyards in Kansas City, too.  We popped into Rowe Ridge Vineyard & Winery to sample the local vintage.  In the early evening you can enjoy a nice stroll through the vines before or after your sampling.
For us, the wine tasting gave us the chance to discuss and compare our tastes.  It was fun to learn what we personally experienced with each selection.  And to share sips when we chose different selections!
Want to really rev things up?  Spend the evening at the Hollywood Casino at Kansas Speedway.  Equipped with over two-thousand slot machines and action-packed table games, you can possibly bring home a bonus from your trip.  There's also a sports bar and restaurant which boasts lovely views of the Kansas Speedway.
We enjoyed visiting this iconic spot and seeing the excitement of the fun-filled casino.  Dinner at the restaurant was delicious.  Do order the fried pickles!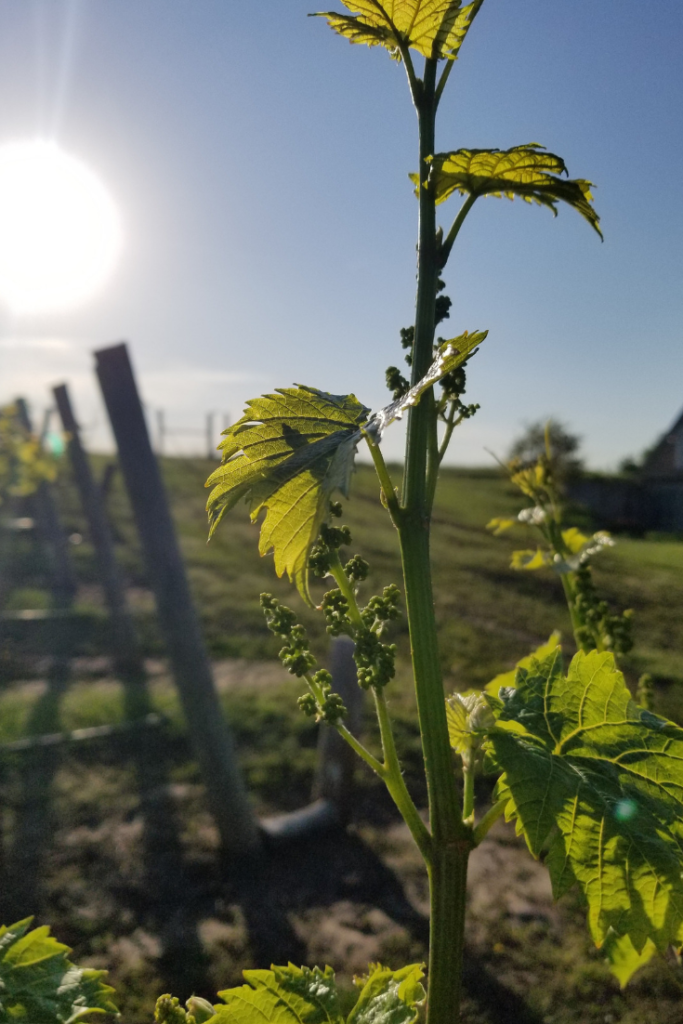 What to do Next for your Girlfriend Getaways?
Book your trip to Kansas City, Kansas, of course!  Then, join us for more insights and tips for strengthening your friendship.  We'll be uncovering all Bonner Springs has to offer for your girlfriend getaways adventures soon.