Known for its urban portrayal of traditional southern hospitality, Atlanta Georgia is rich with attractions just waiting to be explored. From hosting the 1996 Olympics to greeting people from all over the world in one of the largest international airports, Atlanta has become an icon for welcoming tourists from all around the world.
After living in the suburbs of Atlanta for ten years, I grew quite fond of a handful of attractions.  On my recent visit to the Dekalb County section of Atlanta, I rediscovered the joy of visiting this dynamic city.
Several people I connected with during my recent visit asked me for my recommendations of "must-see" attractions.  This inspired me to share this information with our Rural Mom travelers.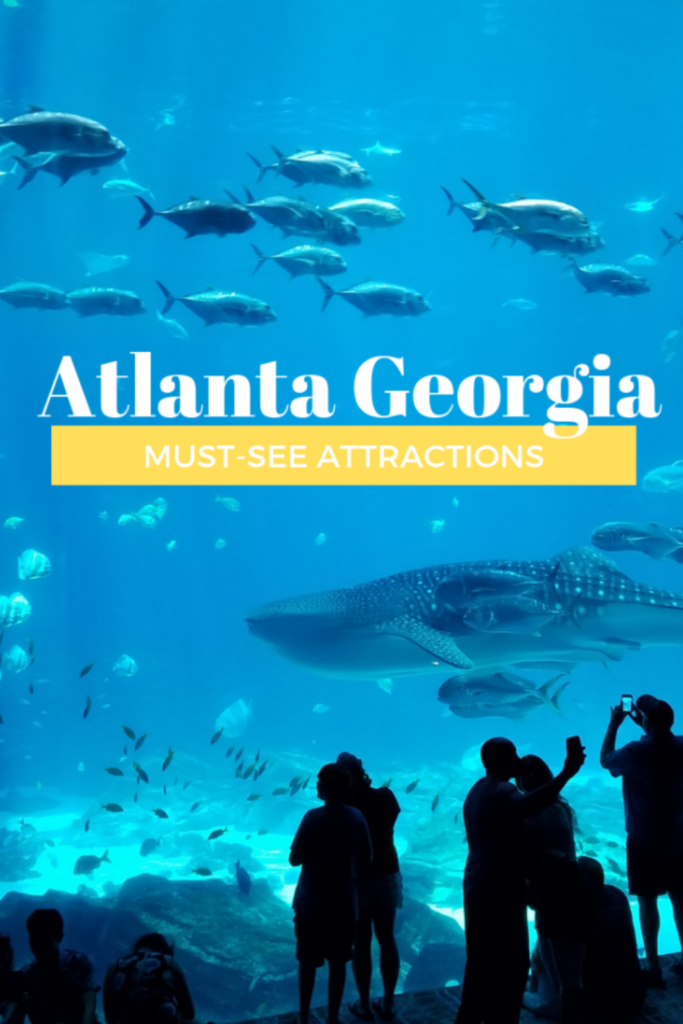 Ever-changing and ever-growing, Atlanta constantly has a little something for everyone.  To help make your next trip to Atlanta a little more joyful, I have included my top five must see attractions:
Georgia Aquarium
Located in downtown Atlanta, the Georgia Aquarium is the world's largest aquarium including more than 60 exhibits. Some of the key attractions in the aquarium include the whale sharks, penguins in their indoor/outdoor facility, and the beluga whales.
The aquarium consists of 5 themed areas: Cold Water Quest, Georgia Explorer, Ocean Voyager, River Scout and Tropical Diver. Each represent different aspects of marine life found in various habitats. The layout of this aquarium allows you to explore at your own pace and leisure. All themes begin and end at a central location allowing you to re-visit your favorite exhibits more than once.
Tickets can be purchased at the door, but it is wise to purchase in advance. You can visit their website for more information about your visit.
Zoo Atlanta
Located in historic Grant Park, Zoo Atlanta is minutes from downtown Atlanta. It was founded in 1889, and operates as one of the oldest continuously operating zoos in the country. Zoo Atlanta is best known for its family of gorillas and giant panda bears.
Devoted to creating an environment replica of each animal, Zoo Atlanta has a diverse setting for each animal. The park design imitates the natural environment of the animals thus taking you through Africa, Australia and even parts of Asia. The zoo also hosts a children's playground and carousel as well as a petting farm.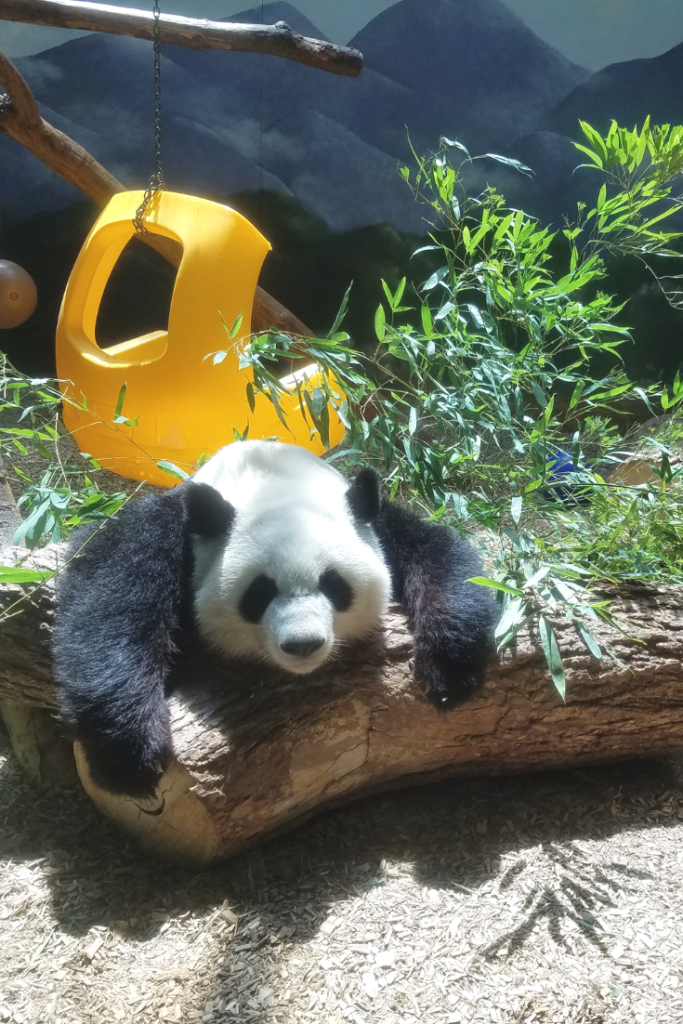 New World of Coca Cola
Located next to the Georgia Aquarium, the New World of Coca Cola is also in downtown Atlanta. This newly open facility replaced the old World of Coca Cola.
The New World of Coca Cola now hosts a 4-D Theater, a fully operating line producing commemorative Coca Cola bottles and the famous tasting room where you can taste of 70 world products of Coca Cola. It also is home to the world's largest collection of Coca Cola memorabilia.  This is the first destination I always suggest visiting as it's simply a fun way to dive into classic Atlanta history and culture.
Stone Mountain Park
Twenty minutes outside Atlanta in the suburbs of Stone Mountain, Ga., Stone Mountain Park has the world's largest exposed granite. It is a private park open to the public. You'll enjoy outdoor activities such as hiking, picnicking, fishing, paddle boats and golf. Other attractions include a Crossroads which allows you to become a member of the 1870's southern town and its ways of life. Crossroads is full of shops and down home cooking.
Stone Mountain also offers a sky lift that takes you to the top of the mountain to experience a breathtaking view of neighboring Atlanta. Also available is the Scenic Railroad that takes you around the park while providing a historical account of the mountain's past.
Plan to stay the evening and enjoy the laser show.  Illuminated on the mountain face, the show ends with a firework spectacular. There is something for everyone at Stone Mountain Park. Plan on spending an entire day here.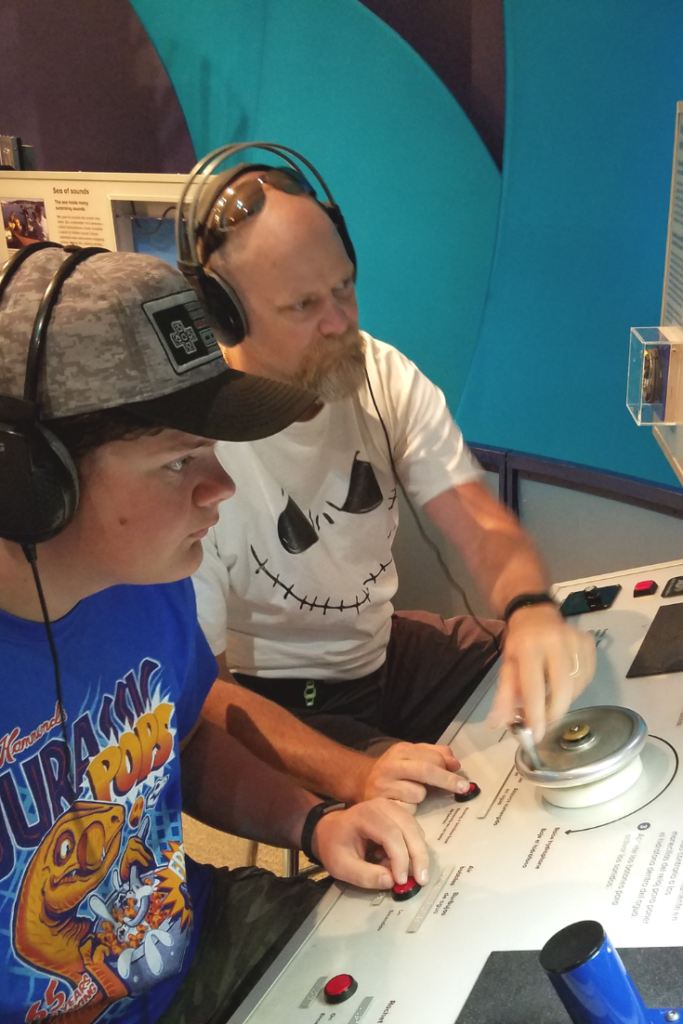 High Museum of Art
Located in Midtown-Atlanta also known as the business district, the High Museum was founded in 1905. It is formerly known as the Atlanta Art Association.
Taking home the prize as the largest art museum in the southeastern US, the High is home to over 11,000 permanent pieces of work. The High hosts many world exhibits on a rotating schedule along with other educational venues for the entire family.
These are just a few of Atlanta's star attractions. Other favorites of interest to consider when planning your visit to Atlanta, Georgia are:
Fernbank Museum of Natural History
Callanwolde Fine Arts Center
CNN Center
Turner Field
Margaret Mitchell House
Atlanta Cyclorama and Civil War Museum
Centennial Olympic Park
Center for Puppetry Arts
Fox Theater
Tip: Grab a CityPASS to experience Atlanta attractions for less!
Now pack your bags and hit I-85, I-75 or I-285 and head on down (or up) to Atlanta! Excitement is just waiting to happen.