Have you ever sat in the closet or bathroom and cried just so your child wouldn't have to witness your tears? The responsibilities of motherhood can be incredibly overwhelming to new moms and seasoned moms alike.
At times like this it's easy to feel you are all alone. That you are failing as a mother. For doubts of your capabilities to creep in. You may feel like you are not only failing as a mom but as a human being, as well.
You are not alone. I've been there. As have millions of mothers around the world. The "perfect mom" we ascribe to beats down our self esteem when we fail to live up to perfectionist ideals of parenting.
I have three children. I've failed them all in various ways. But I've also often failed myself by not paying more tribute and attention to all the things I got right. There are plenty of manuals on parenting but truly, no one can give you the ultimate formula for raising your child. Individuals do not come with personalized instruction manuals.
And though I've had all these thoughts and moments, imagine how much more difficult they would have been if I had a mental health issue like postpartum depression to contend with, as well. As a society, we need to openly address the difficulties of parenting and the complications mental health issues add.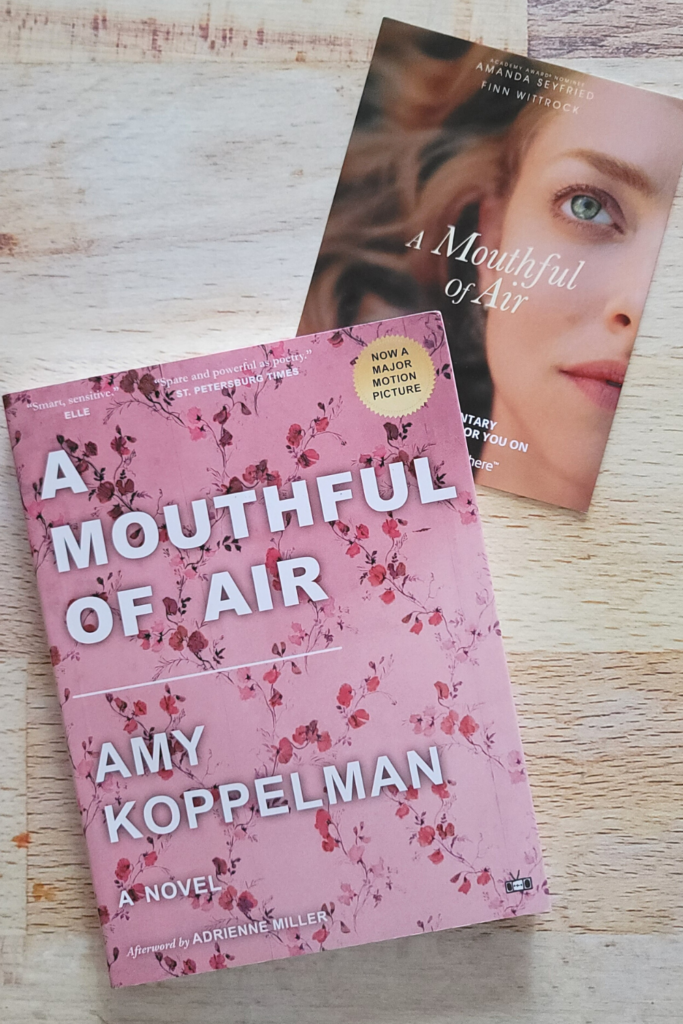 A Mouthful of Air
The film A MOUTHFUL OF AIR, based on the acclaimed novel, is currently available on Digital and On-Demand on Prime, iTunes, Vudu, DirecTV & Comcast. This critically acclaimed film focuses on postpartum depression and the struggles with parenthood.
Earlier this month, I had the opportunity to pre-screen the film. I found it a somewhat difficult film to watch. While my children are grown now, the multitude of feelings that accompany motherhood are still fresh. My heart went out the main character, Julie, in some part because I recognized glimpses of agonies and fears we all face as parents.
About the film: Julie Davis, warm, kind, loving to her husband and child, is a bestselling children's author. While her books deal with unlocking childhood fears, she has yet to unlock the dark secret that has haunted her own life. But when her second child is born, events occur that bring that secret to the fore, and with it, a crushing, powerful battle to survive.
A MOUTHFUL OF AIR may bring to the surface some uncomfortable feelings or gut-wrenching tears, but they are emotions we all undergo. These taboo topics deserve our full attention and compassion. Most important, they deserve our understanding. It is only in understanding that we can bring about change for all women and find more ways to help to those in dire need.
I encourage you to watch A MOUTHFUL OF AIR with an open heart and an open mind. To share this film with friends and family. And to then seek additional opportunities to aid and support all the moms in your life.
Visit https://www.sonypictures.com/movies/amouthfulofair for more information and to find download links for the film.