Home baked cookies, cakes, candies, or even the fixings for a full course meal, can be some of the tastiest gifts that you give this holiday season. Edible homemade holiday gifts are an absolutely delightful gift idea for virtually any one who enjoys being pampered.
Many people just don't have the time to prepare home baked goodies for themselves, so receiving these special edible goodies during the holiday season is just so nice. Others, like those newly out on their own may not know how to cook up these special treats. So for many these edible gifts are a real pleasure to receive.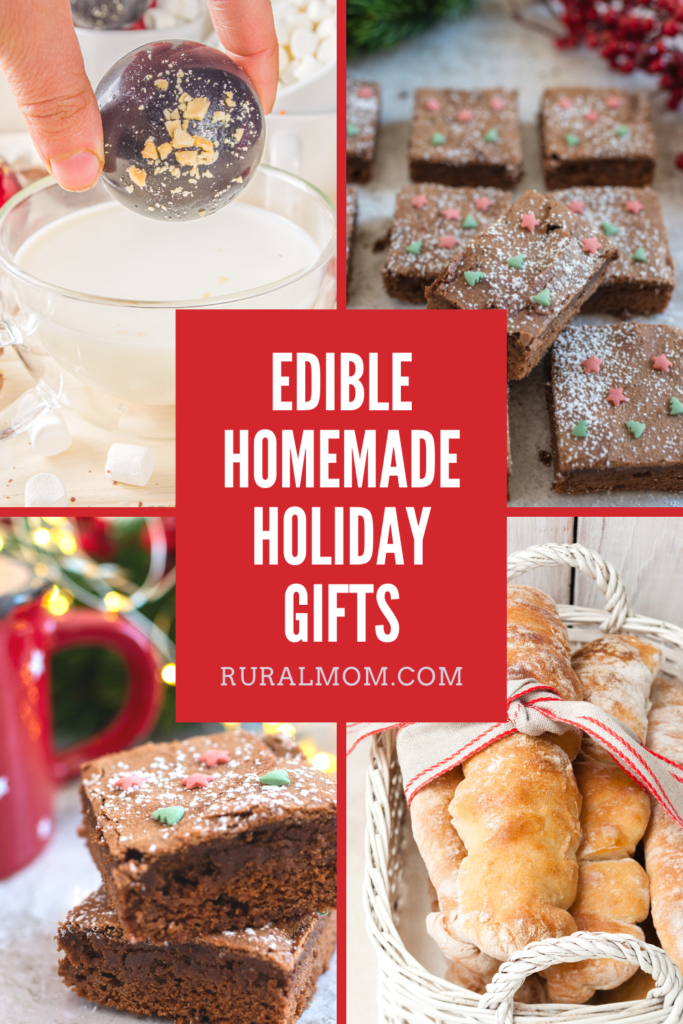 Baked Goods
Usually baking in bulk makes this task much easier. So prepare a list of those who you will be baking, or cooking for this year. Then multiply your ingredients to cover the larger batch. If you are planning on giving cookies, bake several varieties, and then divide each batch so that a few of each type of cookie goes into each gift package.
You can then gift box, bag, or place into a tin the selection of cookies that will be given to each person. Tie your gift package together with a colored ribbon, and you have an absolutely wonderful, and attractive present to hand out to those on your list. Muffins or homemade candy are also best when given in a selection. Baking large batches actually makes this very easy, and a number of gifts can be made, and packaged in a single afternoon.
Favorite Foods
Ethnic, or a traditional family food is an absolutely wonderful gift to give and a pleasure to those who receive it. These distinct dishes are generally not easy to find at local restaurants, and nor is their preparation, or ingredients generally widely known. So having one of these rare, and delicious meals appear at the door, usually finds it greeted with much excitement.
There are so many dishes that just taste so much like home, pierogi, cabbage rolls, Irish stew, babka, corn bread, lasagna, apple strudel, Asian duck, homemade kielbasa or head cheese. These are dishes that just taste so much better when they come from home. Pop your food into a box or basket, pop a bright red bow on it, and surprise someone with a very special treat made from one of your handed down family recipes.
Preserves
Jams, jellies and preserves also make wonderful Christmas gifts. If you have extra in your pantry, tie a white, green or red ribbon around the neck of the jar. Attach a gift tag, and you have the perfect gift for someone on your list. If you have smaller jars of these homemade treats, adding them into a gift basket with a selection of preserves, cookies, crackers or candy can make a wonderfully attractive gift.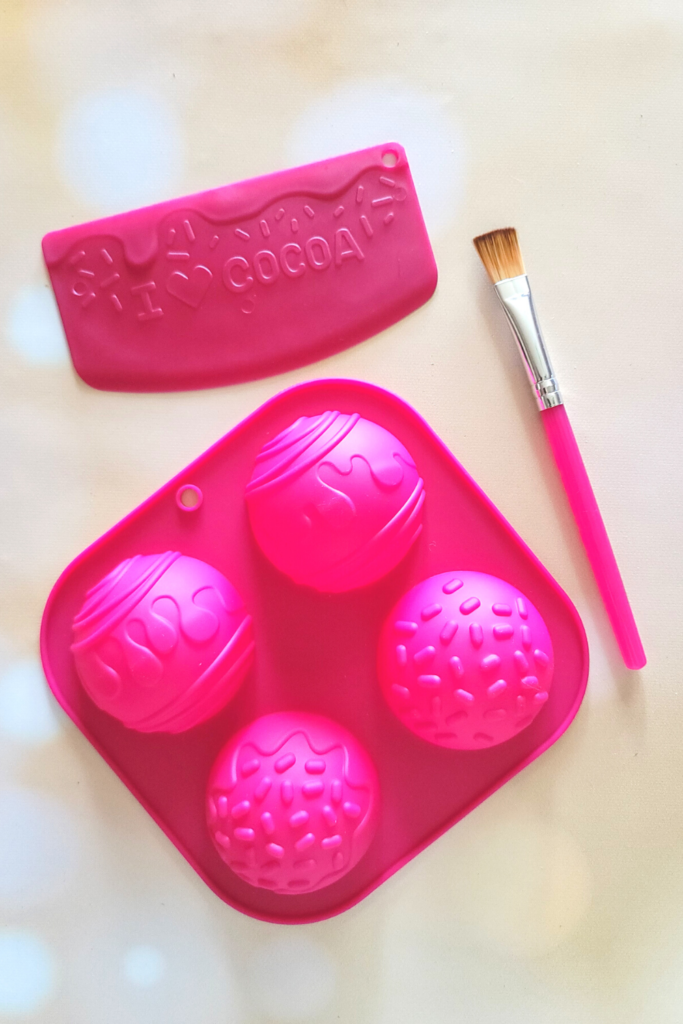 Chocolates
Homemade chocolates are fun and easy to craft. You can temper your own chocolate or buy kits to help you out. Molds can be used for fun shapes. You can also add in plenty of fun elements like pretzels and candy cane bits.
If you want to try making truffles, we have a Mezcal Chocolate Truffle recipe you're sure to love. Or maybe you want to go super sweet with a decadent fudge? Try our Candy Cane Fudge recipe, it's a Rural Mom fan favorite.
Cocoa bombs are a super hot chocolate trend right now. These cute and clever treat are a joy to make and gift.
Our newest discover – Handstand Kitchen Hot Cocoa Bomb Collection sets (mini set pictured above) are perfect for crafting beautiful cocoa bombs. With exclusive embossed silicone molds, tools and recipes, you'll design endless hot cocoa bomb creations. Each set in the collection features a QR Code on the box that links to exclusive recipes, how-to videos and cocoa bomb inspiration.
Gift Baskets
Gift baskets can also be filled with a selection of teas, fruit, chocolates and nuts. Home baked bread, buns, brownies or cakes are items that make wonderful hostess gifts. A lot of work goes into preparing for a seasonal function. Any extra home baked foods that arrive with the guests is generally very much appreciated. Don't forget the pets!
Pet Treats
Providing home baked cookies and biscuits for the pet in the home is fun. Just watch the family's eyes light up when you present your gift of homemade dog cookies to their pet. Just in case you don't have a recipe of your own, check out our Pumpkin Peanut Butter Dog Treats recipe.
Whatever you decide to bake or make, hope you have a wonderful holiday season!