Audio books are steadily rising in popularity. It's wonderful to be listening to books while working out, gardening, or even when you just want to sit and chill. So… it's a total thrill to announce that my new book, GETTING BAKED is now available on audio!
Now you can dive deep into the world of hemp, CBD and herbs anytime, anywhere. Just pop your ear buds in and listen as we explore nature's great healers!
Getting Baked: Everything You Need to Know about Hemp, CBD, and Medicinal Gardening can be enjoyed via Audiobooks and Audible.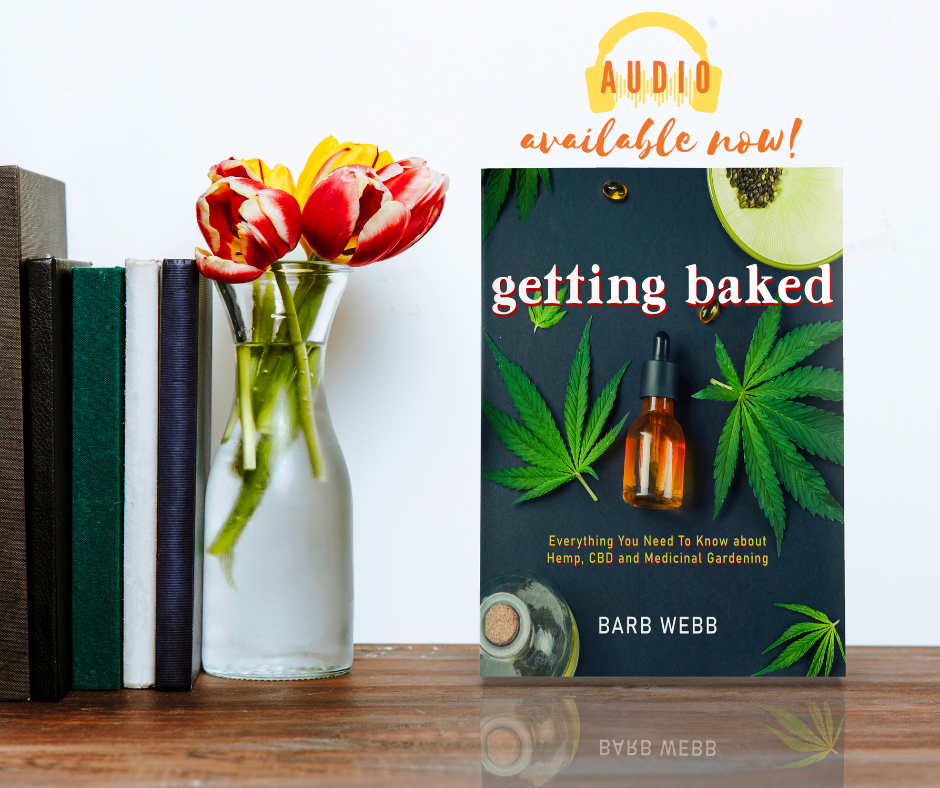 Of course, if you prefer to have alternate versions, eBooks and standard print books are available internationally via your favorite bookseller, including Amazon.
Listen to an audio sample from GETTING BAKED here: https://tantor.com/getting-baked-barb-webb.html
In Getting Baked, we embark on an in-depth journey through everything you ever wanted to know about CBD, including the science, side effects, dosages, and benefits.
You'll also take a deep dive into herbs and botanicals that complement CBD and complete your medicinal garden. Part scientific research and part firsthand know-how, Webb rounds out her authoritative guide with dozens of recipes to enhance your experience-from smoothies and teas to CBD bath bombs and hemp body butters.
Learn how CBD, hemp, and herbs work for your body and start Getting Baked today with your favorite audio player!