Craft hobbies bring a ton of enjoyment and satisfaction to your life. However, sometimes, the expense of crafting prevents us from pursuing them. With a little ingenuity, you can find clever ways to curb expenses for your crafts.
The new year is a great time to take a hard look at your current hobby or anticipated hobby goals. Decide to set resolutions that will help you get the most out of your hobby.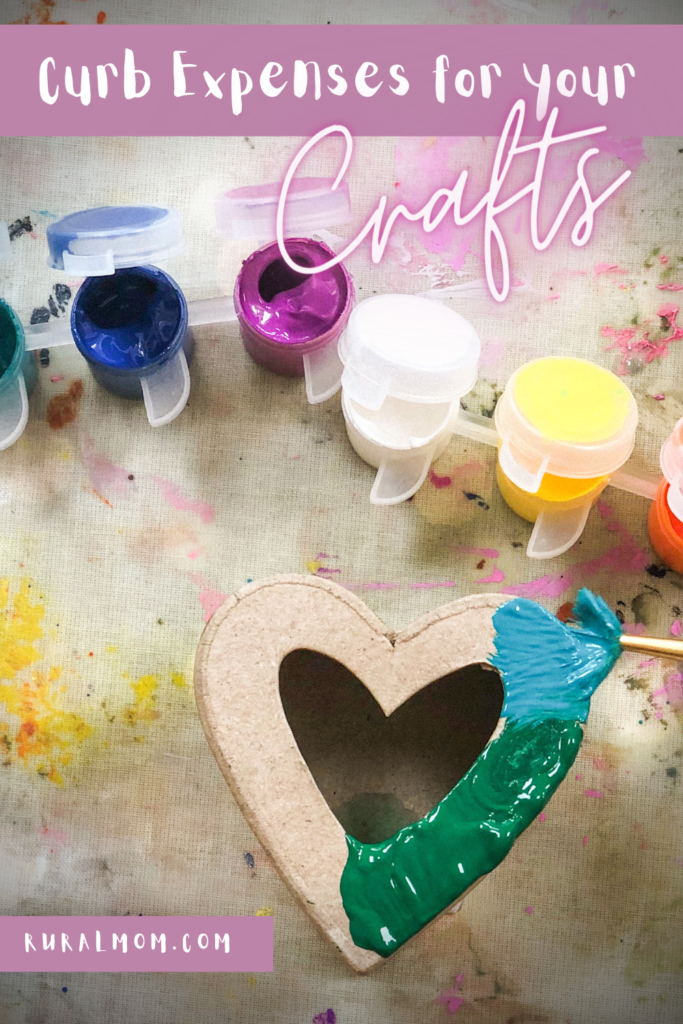 Re-think Your Budget
Money can be a hindrance. You likely don't want to skip buying milk for your breakfast to afford dollhouse miniatures but you may find other ways to curb expenses for your crafts. Maybe you commit to shopping grocery sale items for a few weeks to save up extra funds to feed your hobby habit. Or perhaps you you sacrifice something small, like cancelling your book club membership and borrowing books from the library instead.
There's no need to suffer or overextend your budget. You can find creative ways to rethink your spending habits and squeeze room in for your new hobbies.
Use What You Have
It's tough to turn down the opportunity to buy a box of awesome scrapbooking papers.  However, if your paper bin is stuffed with papers you have yet to even look at, resolve to use what you have before you buy more. Look around your home for items you might use, too. All sort of small objects like buttons and materials like foil are terrific for paper crafting.
If you have the urge to find new materials to inspire you for your craft, check out your local thrift shops. Over the years, I've found all sorts of things like knitting looms, photo albums, and assorted ribbons. Ask your friends and family, too. They may have craft items in storage they no longer use and would be happy to give you.
Share Your Hobby With Someone Else
Your hobby brings you so much joy. Why not let someone else in on the fun? You can teach a non-credit class at a local community college, offer to do a program at the library, or stop by the local nursing home to visit with a few residents. Often the college, library, or nursing home will have materials on hand and/or allow you a budget.  This is a great way for you to craft sample items and share your love of crafts. A win-win blessing!
If you are too shy to teach, maybe you can involve a family member or friend in your hobby. This way you can curb expenses for your crafts by splitting costs for more expensive tools or sharing of materials.
Use Your Hobby to Make Money
Are you someone who loves to knit and gift knitted scarves or blankets to friends and family? After all the gifts are made, keep right on knitting and sell the extras. Use those funds to purchase new tools or yarn for future crafts.
If you've had your fill of gifting and selling crafts, you can also make some to donate to a local retirement community or other organizations. It's an excellent way to give back with your hobby. Think about the many ways you can make a difference with your hobby.
Hopefully, these resolution ideas help you come up with some great ideas for curbing expenses for your crafts this year so you can continue to enjoy spending time doing what you love!