In GETTING LAID: Everything You Need to Know About Raising Chickens, Gardening and Preserving – top blogger for country living, Rural Mom, shows you the (actually very easy) way to live a sustainable lifestyle without making yourself crazy in the process!
There is no other complete farm-to-table book on the market quite like this one! GETTING LAID is four valuable resources in one:
a complete guide to raising chickens
a complete guide to gardening
a complete guide to preserving
and an extensive farm fresh cookbook.
It's all rolled into one ridiculously-handy reference book for your country, suburban or homestead!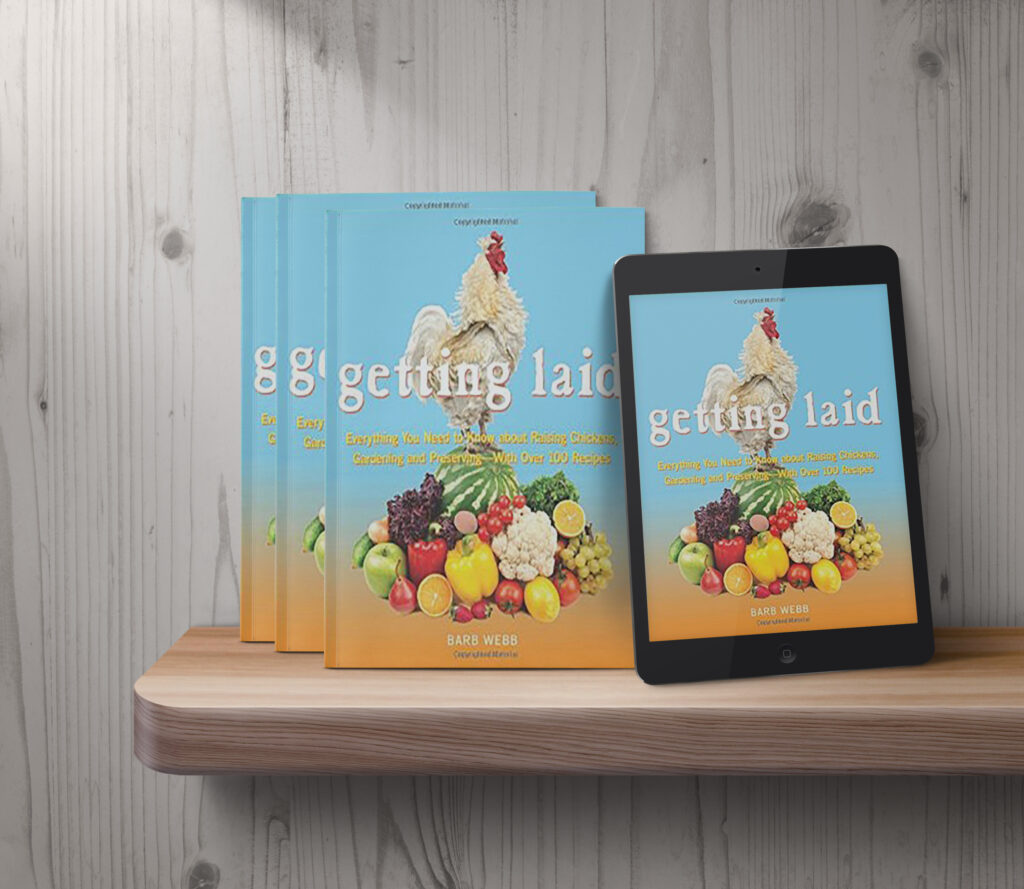 Why Should You be GETTING LAID?
What initially drew you to the idea of raising chickens, organic gardening and incorporating more sustainable living practices into your lifestyle?
Are you interested in saving money, eating a more healthy diet, being on trend, going more "green," or saving the planet one plant at a time?
Whatever the reason, you will find the answers in GETTING LAID. Author Barb Webb believes there's a farm girl in all of us and she helps you find yours!
Barb knows what's up – homesteading is HOT! Her advice is fun to read and easy to follow, and she has great ideas for putting everything to use. – Mielle Chenier-Cown Rose, Author of Veganish
Our mission is of the utmost importance to ourselves, our environment and our future generations. Our mission is also easy. In fact, it takes less than five minutes to incorporate one sustainable living practice into your life right now but the effect of your action may have an ever-lasting positive impact for the world.
Don't delay, pick up a copy of this egg-ceptional book and start building your ideal garden today!
Looking for more ways to enhance your sustainable lifestyle?
Be sure to check out Barb new book GETTING BAKED: Everything You Need to Know About Hemp, CBD, and Medicinal Gardening – now available for pre-order!