Current conditions may have us staying inside this Halloween, but that's all the more reason to celebrate. Cozy up with your family and add some sparkle to your at-home holiday celebrations. It's easy with a little help from The Diamond Art Club!
Diamond painting is a really exciting and relaxing family activity, that has become the hottest quarantine activity taking the crafting world by storm. For good reason! You have hours of creative fun and create a beautiful masterpiece in the process.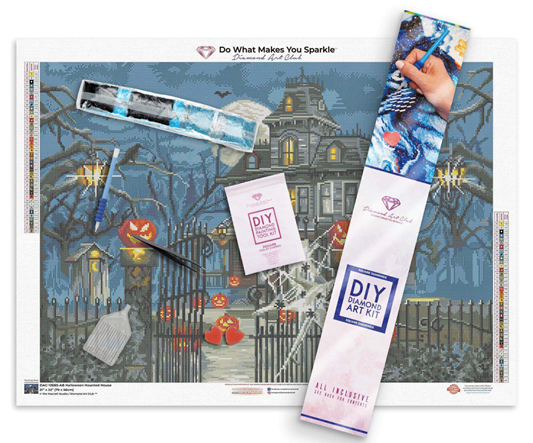 What is Diamond Painting?
A combination of cross-stitch and paint-by-numbers, Diamond painting is easy to work on and perfect for both adults and older children. Little ones can participate, too, with a little help from an adult.
I was a bit intimidated when I opened our first Diamond painting kit but quickly mastered the activity. It's very soothing to Diamond paint and so rewarding to see the picture come to life. Diamond painting adds a lot more sparkle to your life and your at-home holiday celebrations!
Painting with diamonds reminds me a lot of the paintings I love from French artist Georges Seurat. He's well known for developing a technique called "pointillism," in which small, distinct dots of color are applied in patterns to form an image.  I absolutely adore his work and it's so fun to create something an art piece that encourages me to remember and celebrate that style.
Immediately, my sons were interested in helping. This will be a family activity we'll be sure to enjoy year 'round.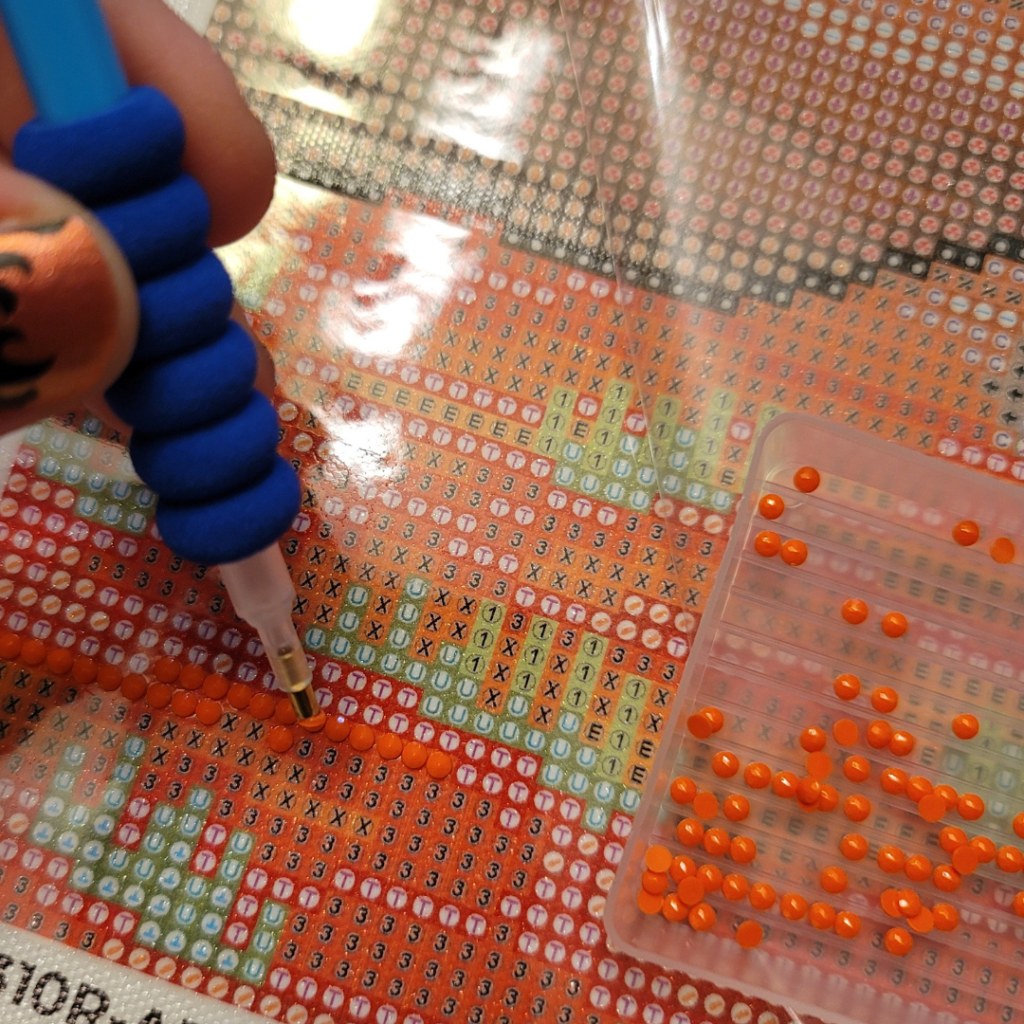 What Tools Do You Need to Diamond Paint?
Each kit from The Diamond Art Club comes with everything you need to create a lovely mosaic diamond artwork. You'll receive an original artwork on soft canvas, colorful resin rhinestones, and all the tools you need to diamond paint.
The only thing I needed to provide is a pair of scissors to open the rhinestone packages. After your painting is complete, you'll also want to consider purchasing a frame or board backing to help you hang and display the art.
If you plan to have multiple family members work on the painting at the same time, you can order additional drill pens (which act as your "paint brushes"). Or even better, simply order multiple kits. Each comes with a drill pen so you'll have plenty and plenty of projects to work on, too!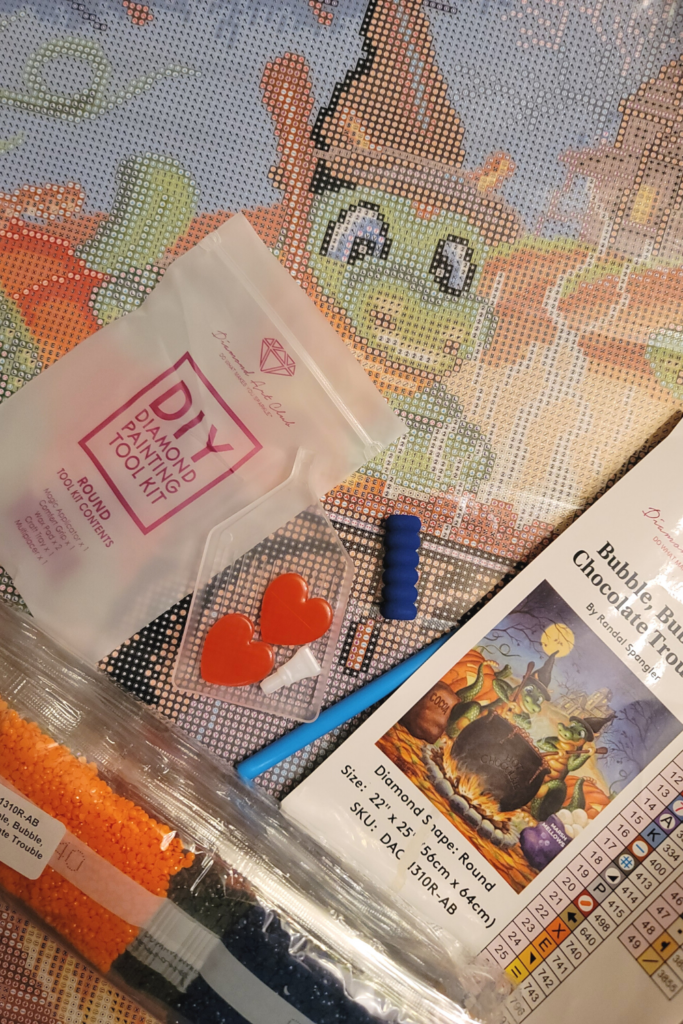 The Diamond Art Club
The Diamond Art Club has an excellent reputation for a reason. The materials are high quality and the prints are stunning. Whether you like landscapes, fantasy, or holiday prints, they have a fantastic selection to choose from.
Special Halloween holiday prints are currently available, but do hurry, they are limited editions!

If you want to add some sparkle and shine to your at-home holiday celebrations this year, visit https://www.diamondartclub.com/ to shop all the latest styles.
Special thanks to The Diamond Art Club for sending along a sample of "Bubble, Bubble, Chocolate" (pictured) for us to test.