Are you ready for SCOOB!? Starting this Friday, May 15th, "SCOOB!" will be available for a 48-hour rental via Premium Video On Demand or premium digital ownership! Thanks to the fun folks at Warner Bros., we have an awesome SCOOB! Party Pack download to help you have the best family movie night experience!
SCOOB! reveals the never-before-told story of Scooby's origins. It shows how one of history's most famous friendships began when an adorable, homeless puppy met a lonesome young boy named Shaggy, and how the two of them joined forces with aspiring young detectives Fred, Velma and Daphne to become the celebrated Mystery Inc.
Now, with hundreds of cases solved and adventures shared, Scooby and the gang face the biggest and most challenging mystery of their careers: a plot that will unleash the legendary ghost dog Cerberus upon the world. As they race to stop this "dogpocalypse," they discover that Scooby has a secret legacy and an epic destiny greater than anyone imagined.
SCOOB! will be available on participating digital platforms May 15. For more details please visit https://www.watchscoob.com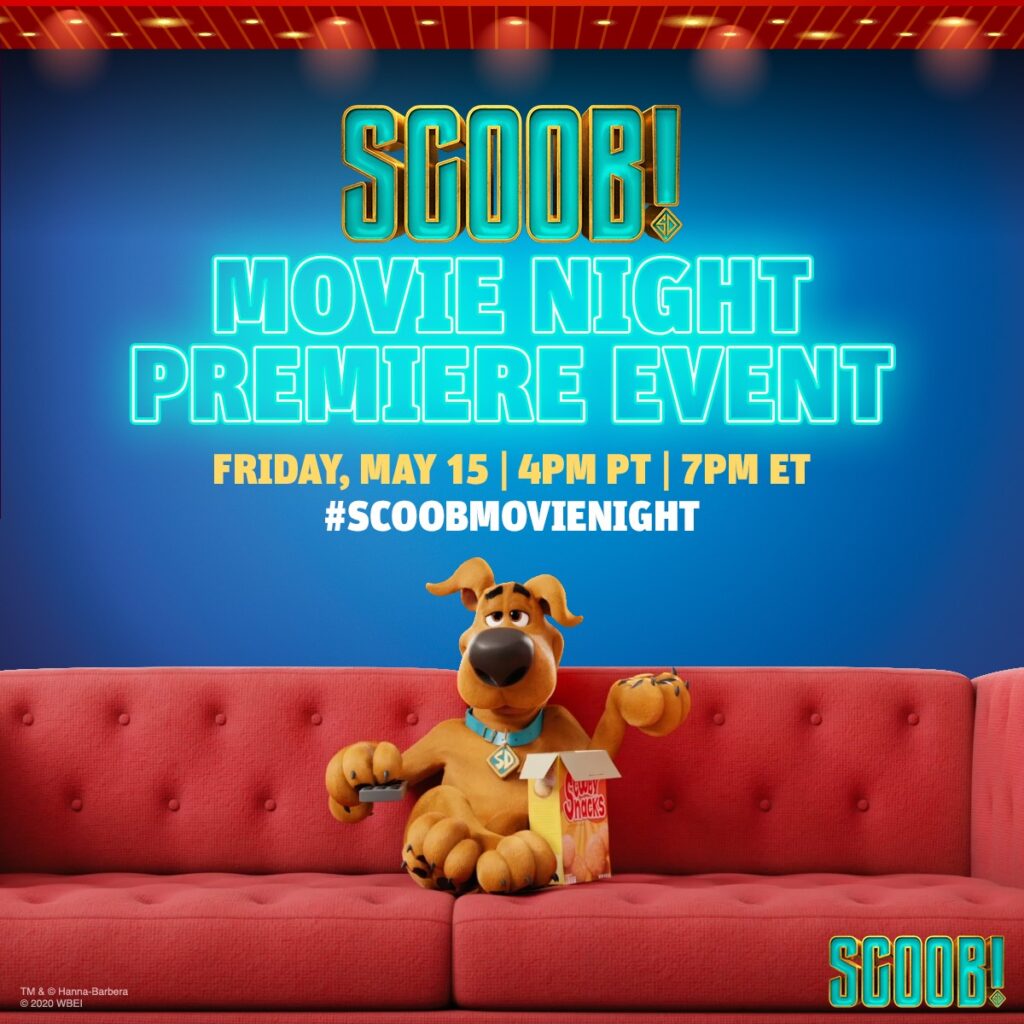 SCOOB! Movie Night
Scooby-Doo, Shaggy and the whole Mystery Inc. Gang are bringing the party to your house this Friday, May 15th. Join them for the #ScoobMovieNight premiere event on Twitter starting at 7pm ET/4pm PT.
Just follow @SCOOB on Twitter for the #SCOOBMOVIENIGHT Premiere Event featuring cast, musical performances and exclusive clips.
Learn the SCOOB! Dance
Before you start your family movie night, you can also learn the #ScoobDance on TikTok from celebrity dancer, Jalaiah Harmon
SCOOB! Party Pack
Get the whole family ready for watching SCOOB! with this adorable party pack and activity guide. There's recipes, quizzes, coloring pages and so much more for you to use to enhance your family movie night experience.
[embeddoc url="https://ruralmom.com/wp-content/uploads/2020/05/Scoob_Party_Pack.pdf" download="all"]