Do you have a preferred holiday style? Thanks to our partner, Shinesty, we have some ideas to take your holiday fashions to a whole new kitschy-cool level!
You've heard the expression "night and day"? That's my sons!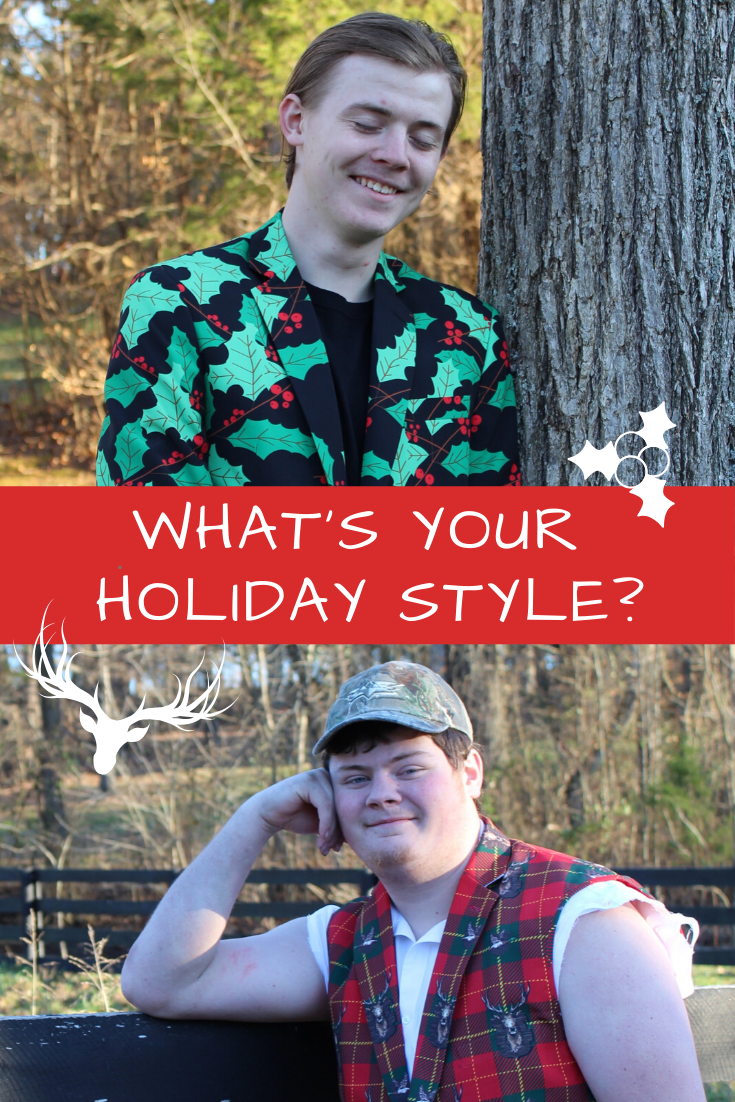 My sons couldn't be more different in personality, interests and temperament. One thing they do have in common, though, is the ability to own their own personal styles.
I love that they know what they like and don't compromise their tastes. This truly allows their personalities to shine through, making each the unique, special young man they were meant to be!
Shinesty is the perfect place for our whole family to find outfits tailored to our individual tastes for the holidays (and beyond!)
Whether it's buffalo plaid you are mad for, ugly Christmas sweaters or full-on party mode style, Shinesty has you covered!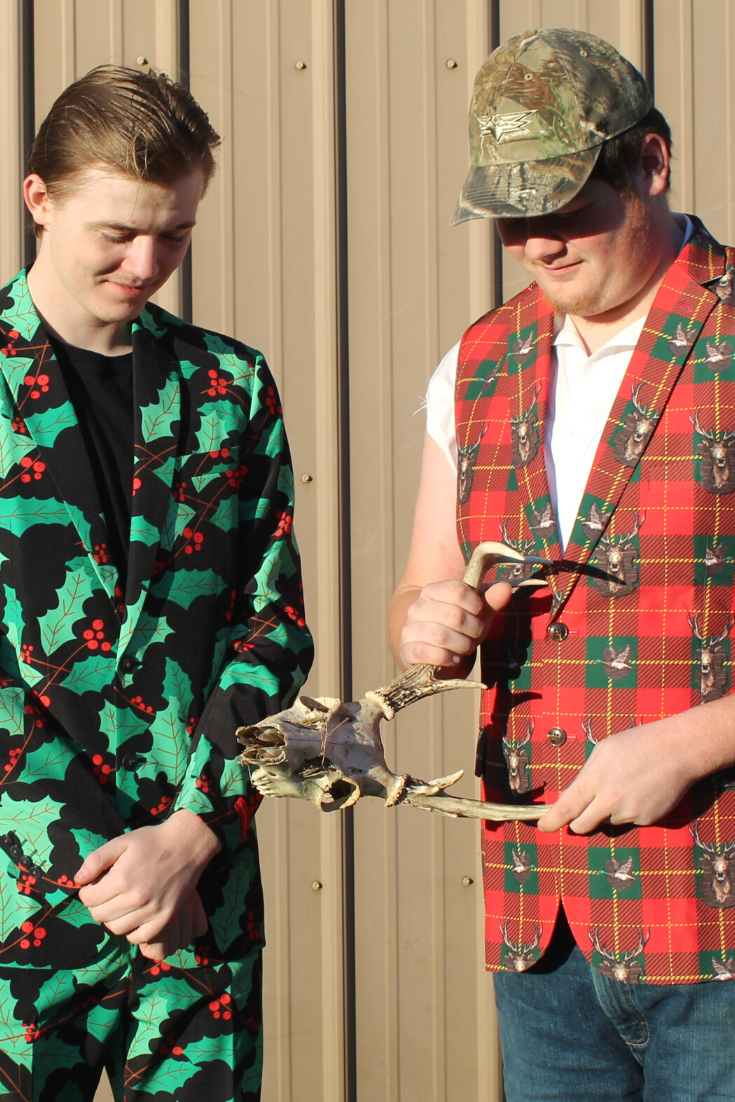 Highlight your interests
Are you a little bit country or a whole lot of rock n' roll? Are you the life of the party or the comedian in the crowd?
The key element of expressing your inner personality with outerwear is to choose pieces that compliments your interests.
For example, my oldest son is a total country guy. He's most comfortable in a truck, on a tractor or hunting stand. Which makes the Shinesty Trophy Taxidermy Sleeveless Blazer a ridiculously-adorable choice for him.
There were plenty of other selections that would be equally cool, from camouflage overalls to woodsy button-down shirts.
Themes on Shinesty range from sports to retro to country and traditional patterns. You'll also find plenty of interests and iconic styles like outfits inspired by Playstation, Oreo, Game of Thrones, and The Nutcracker.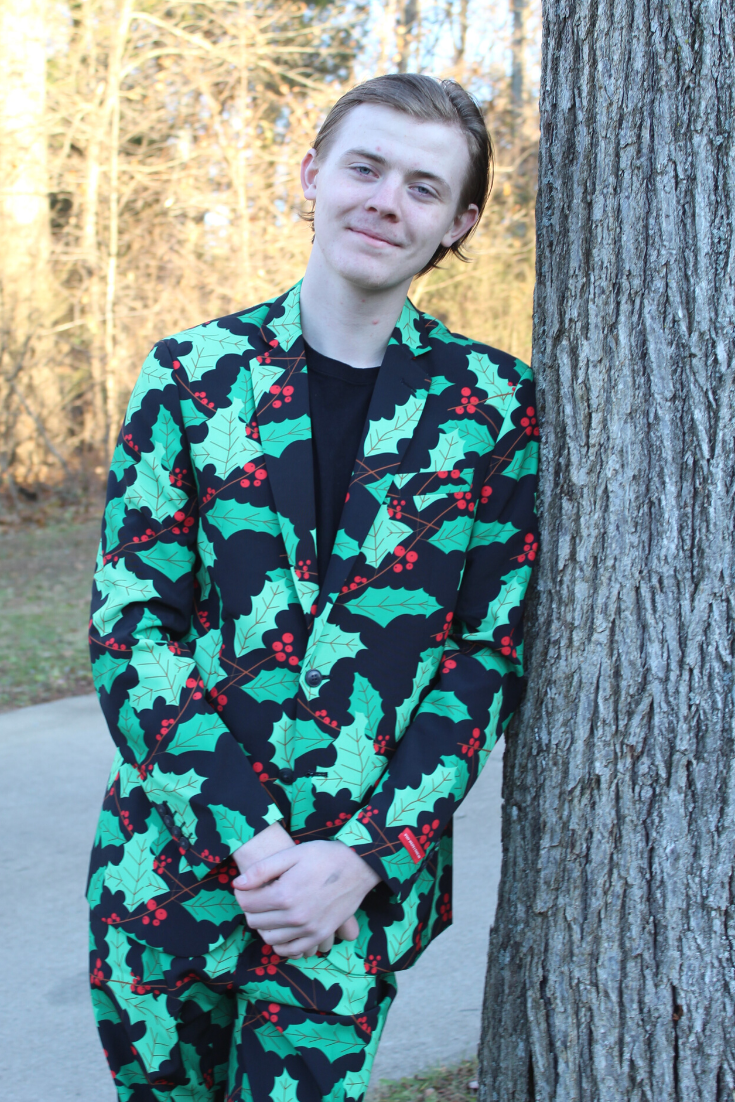 Create swoon-worthy style
Want to dress things up a bit? Class up your holiday fashions with a sleek suit or party dress.
For example, my youngest son is is the quintessential boy-next-door who is just as comfortable playing soccer as he is studying physics. He loves to amp his style up with fashion-forward pieces and adores a great, fitted suit.
The Shinesty Deck Yourself Before You Wreck Yourself Holly Print Christmas Suit embodies the holiday spirit. It's the perfect choice for the guy who doesn't mind standing out in a crowd.
Shinesty has so many suit and dress styles that will truly make the season bright! They also have Hanukkah, New Year's, football season, and prom and homecoming covered, too.
The detail on Shinesty clothing is exceptional, as well. We're very impressed with the quality fabrics, fits and embellishments. These isn't your typical local convenience store clothing. They are stylish well-constructed pieces that will last for many, many seasons and celebrations.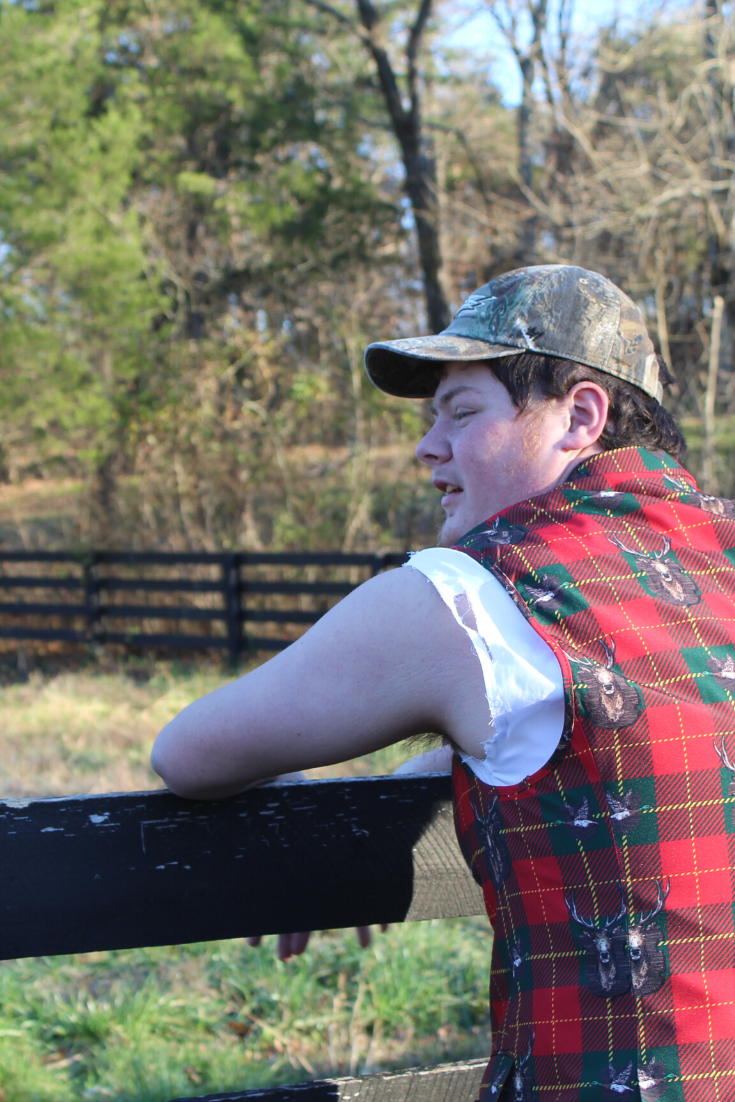 DIY your accessories
Every great outfit benefits from the right accessories. This can be as simple as adding a camouflage hat (as my oldest son did).
You can completely change the look of your outfit, too. For example, my youngest son chose a simple black t-shirt to compliment his suit and create a more casual look. You could just as easily dress it up with a nice button-down shirt and a matching tie from Shinesty.
Shinesty has all sorts of complimentary accessories available to pair with their looks like sunglasses, ties, flasks, socks, hats, and even fanny packs. (These also make great stocking stuffers if you are looking for holiday gift ideas!)
If you can't find every piece that you need, DIY it. For example, to complete my oldest son's country casual Christmas look, we purchased a white dress shirt from our thrift store and tore off the sleeves.
Of course, the best accessories you can have is your smile. And you'll have plenty of those in Shinesty fashions!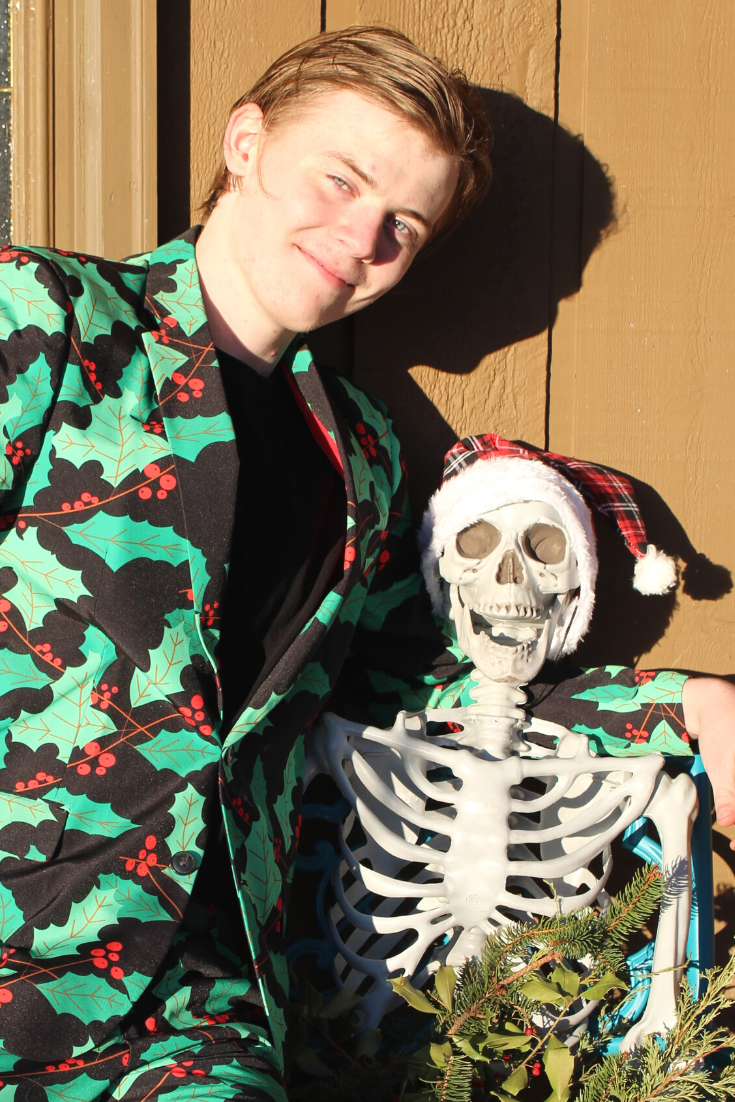 However you express your holiday style this season, we hope you have a very merry one filled with plenty of joy!