With lots of family, friends and neighbors visiting your home over the holidays, you will want to have a selection of films on hand to entertain guests of all ages. We've put together a list of the best family Christmas movies to help you out!
All of these are titles our family loves. I hope you enjoy watching them as much as we do!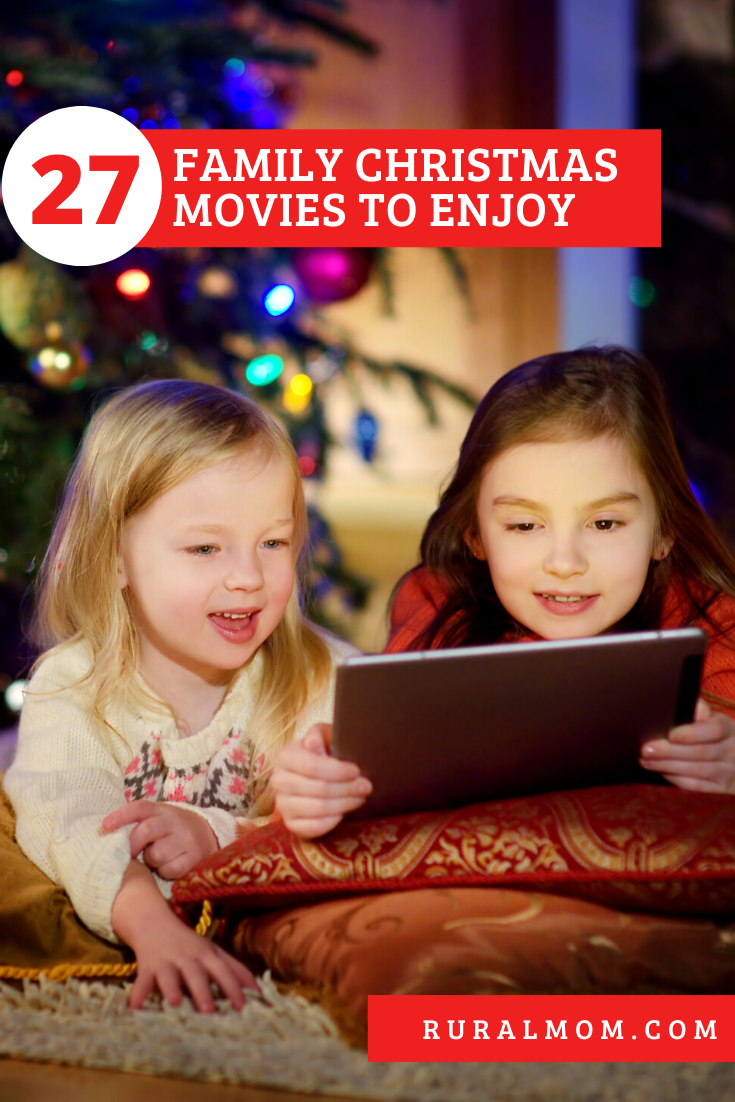 Family Christmas Movies: Oldies But Goodies
Entire debates could be held about what is historically the best Christmas movie in history. Many folks would argue Its a Wonderful Life (1946) with Jimmy Stewart is the best of the best.
Other contenders would be Miracle on 34th Street (1947) in its original black and white version. Although there are many versions of A Christmas Carol (1951), this Alastair Sim version is the most classic.
Old School
For those who grew up in the age of television, the old TV classic specials still bring back fond memories of childhood.
Rudolph The Red-Nosed Reindeer (1964) is a huge favorite. Rankin and Bass made-for-tv specials like Frosty The Snowman (1969), Santa Claus is Coming to Town (1970) and Heat and Snow Miser in A Year Without a Santa Claus (1974) are also holiday favorites.
Perhaps the best known and most-loved of all the TV Christmas specials is A Charlie Brown Christmas (1965) which has reached holiday icon status in America.
Always a Classic
Holiday favorites like the Nutcracker (George Balanchine's Nutcracker from 1993 is a great version) are always in style. If you are looking for something a little more modern, Disney has a lovely unique version: The Nutcracker and The Four Realms.
Other holiday family favorites like Chevy Chase in National Lampoon's Christmas Vacation (1989), The Grinch Who Stole Christmas (either the 1966 animated TV version or the 2000 movie with Jim Carrey or both!), will be sure to please.
Home Alone (1990) and The Nightmare Before Christmas (1993) are wonderful new classics, too.
Probably the most recently popular holiday movies is A Christmas Story (1983). It's leg lamps, tongue frozen to pole, and Red Ryder BB Gun will surely go down in the holiday film history books!
Newer Family Christmas Movies
Everyone loves to see a new movie during the holidays. The Polar Express, Kung Fu Panda Holiday, Barbie A Christmas Carol, and Shrek the Halls are newer family Christmas films that are popular with the whole family. There's also the Tim Allen Santa Clause trio of movies, Elf with Will Ferrell, and Jack Frost with Michael Keaton. All fun films!
The Muppets A Christmas Carol is always good for a giggle. As is Christmas With The Kranks.
Some of the newest films on television right now include The Christmas Chronicles, Klaus(Netflix exclusive), The Grinch, and The Search for Santa Paws. All are sure to bring some holiday spirit to your home!
Although oftentimes there is a great selection of holiday movies on tv, why wait for a certain time to see a movie? Get yourself a holiday gift that will last for years. Start collecting some of the most endearing, classic and entertaining family Christmas movies. They're perfect for a snowy night by the fire!
What family Christmas movies would you add to the list?