Hamilton Beach Eclectrics Stand Mixer is making my vegan baking successful since receiving one courtesy of the Hamilton Beach Company for review.
This mixer is my first choice from researching the mixers that would meet my needs. Choosing an important kitchen tool like this is very important to me because I bake a lot. I was looking for one that was sturdy, easy to use and one that would last for years.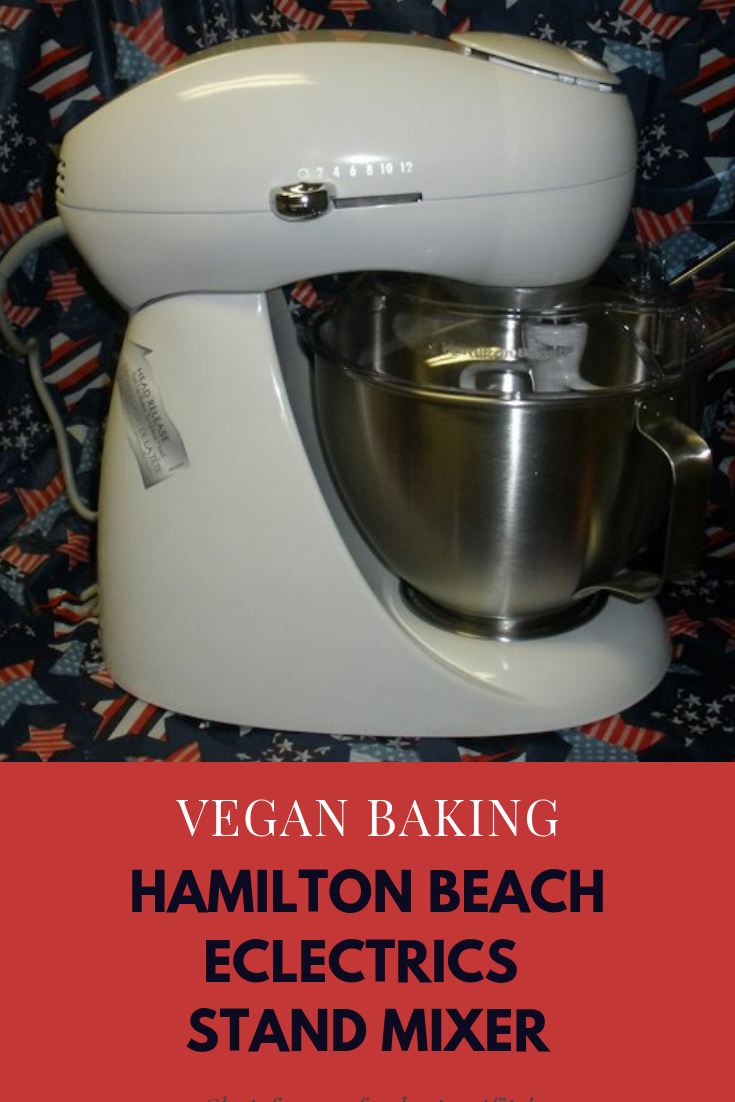 Keeping My Vegan Food Costs Down
I like to save money, like most 'CEOs' of the kitchen, and cooking from scratch is one way that I have learned to have money left over at the end of the month. I don't mind reserving a day for the kitchen preparing healthy food for the week. Food prepping helps save money and time for fun family things we want to do through out the week.
A dependable stand mixer is a necessary kitchen tool for a food prepper and vegan cook. Using the Hamilton Beach Eclectrics for the first time was an eye opener! This mixer is fast and is saving me time preparing ingredients for recipes.
The Myth Of Not Needing a 400 Watt Motor
I read on a few competitors sites that there was no need to have a 400 watt motor. I asked my husband about it and the first sentence he said was: "Grace, you need a stand mixer with a 400 watt motor."
The windings in a 400 watt motor are heavier and stronger. They do not have to work as hard and do not get hot.
Because it is a 400 watt motor it then will last longer because mechanical parts will not get stressed.
The fact is that I cut holiday costs by baking gifts to give over the holidays. I bake on several weekends for out of home baked goods to share with friends. Nothing says holidays like having a home filled with baked goodies so I bake for our home too.
I food prep one day a week to save me time and money at the groceries and not spending time deciding what to fix for suppers.
I designate another day of the week to bake breads and desserts. .
This all-metal work horse will be able to keep up with me in the kitchen for my food prepping, bread baking and holiday cooking. In all honesty even if I wasn't baking a lot I would probably still choose the 400 watt motor because it will still be a wise investment for years to come.
I like luxury just like everyone else. I love walking over to a stand mixer and beginning to prepare food instead of grabbing a hand mixer, finding the beaters, plugging it in and doing the balancing act of holding it while in operation as I pour the ingredients in the bowl for a successful turnout.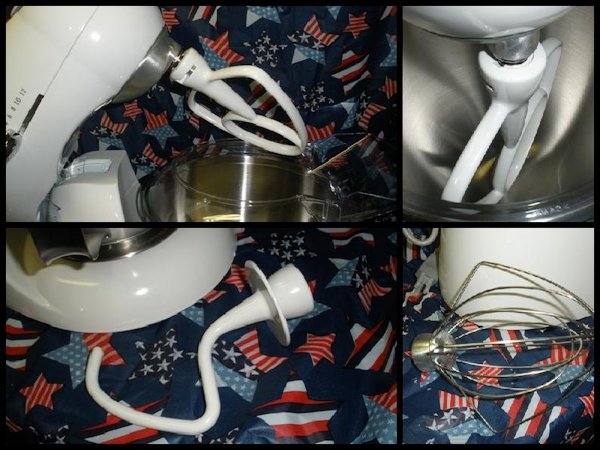 Getting More Than What I Expected
Even though I knew this Hamilton Beach Eclectrics would be a work horse I was ecstatic that it also is:
Quiet
Easy To Use
Performs even better and faster than expected.
The design is so sleek and looks great on my kitchen counter.
Has 3 year warranty. Seriously, when a company gives me a 3 year warranty I know their product is quality built.
The standard price for this all-metal Hamilton Beach Eclectrics stand mixer is $199.00 and it comes in several colors other than the white one I chose. The lovely part is you can purchase it from the Hamilton Beach site and get free shipping (I love free shipping!)
It is nice to know that Hamilton Beach is a company that has been around for years and is one we can still trust.
Other features To Love
The beaters mixing action covers the complete bowl.
This mixer comes with a flat beater, whisk and dough
hook.
I love the stainless steel bowl is 4.5 quart size and
has a handle
Easy to clean two-piece pouring/splatter shield easily
attaches to the bowl.
The mixer head locks down but easily lifts up.
I get maximum flexibility for speed with the 12
settings.
Look mom, no hands! The hands free mixing action does
the work while I pour in the ingredients!!!
No moving around on the counter because it has
nonslip feet
The finish is quality and has a smudge free coating
so it cleans up quickly.
I am not ashamed to admit that I am in love with this Hamilton Beach Eclectrics stand mixer! I will be sharing an aquafaba meringue recipe I make with this mixer with the Rural Mom readers soon. Stay tuned!