Award season is here and it's so fun to root for our favorite films, musicians, choreographers, animators and all the talented artists who bring us the entertainment we love.  These shows pull out all the stops for a dazzling celebration.  Your award season festivities deserve the royal treatment, too. Thanks to my partnership with Pete and Gerry's Organic Eggs, I was inspired to update my egg custard recipe to make it red carpet ready!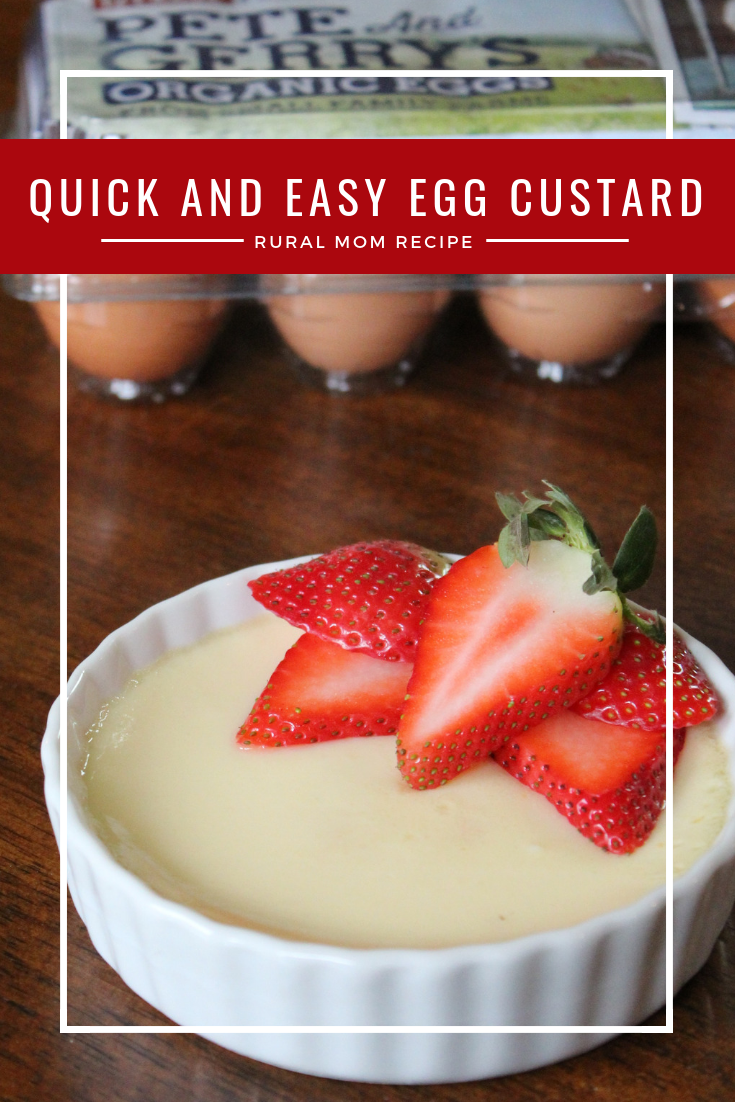 As a chicken and farm fresh produce author, you surely know by now, this Rural Mom knows and loves her eggs!  I enjoy raising chickens but often have a need to supplement our harvest, especially around holidays and celebration times when I'll be feeding a big crowd.
When I need to purchase eggs, I turn to Pete and Gerry's Organic Eggs because I trust that they will be of the same quality and caliber as eggs from our chickens. Pete and Gerry's raise their hens on a free-range farm (just like my own,) Certified Humane, and they are organic, with no GMOs or antibiotics, chemical-free and pesticide-free.  I partner with Pete and Gerry's on recipe posts because this is a company I truly admire and I would include in my recipe making, regardless.  They are that good!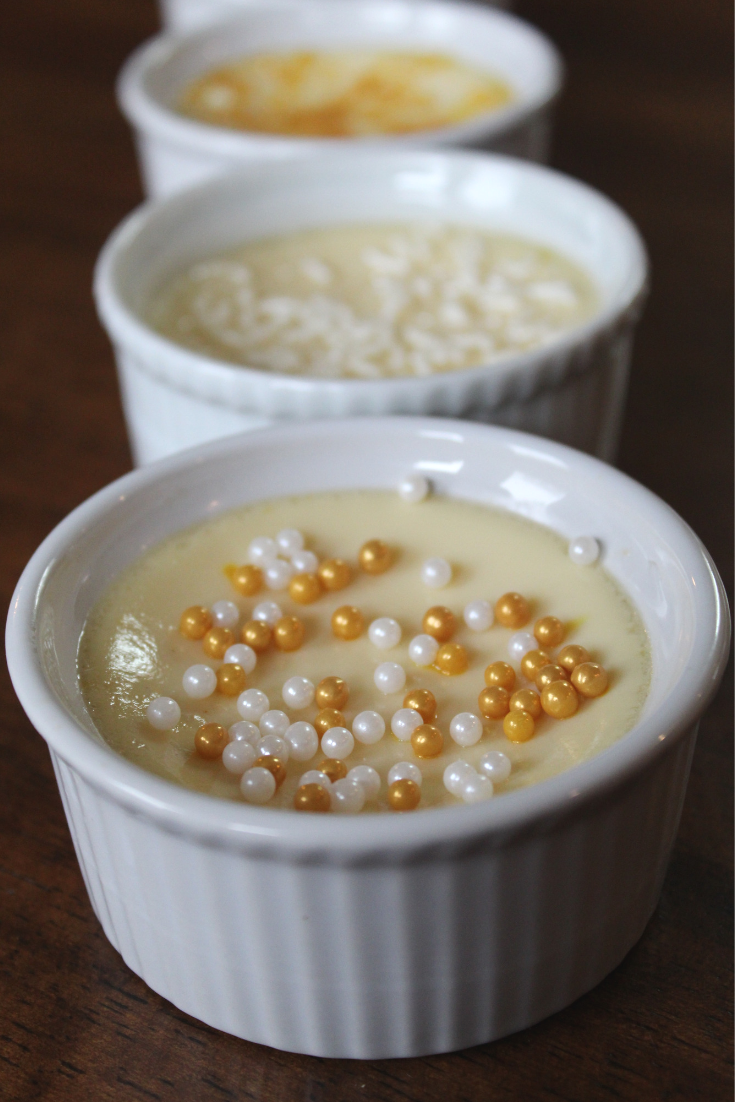 Wholesome, comforting, sweet and decadent – egg custard is quite literary a taste of a home!  I learned this lovely recipe when I lived in Minnesota next to a dairy farmer.  They raised dairy, I raised chickens, and together we whipped up an incredibly fresh and dreamy dessert.  I still love to serve this desert for special occasions and have since updated it with a little splash of bourbon, a taste synonymous with my new home state Kentucky.
This is one of the easy desserts to whip up, but no one will ever know how little prep time you had.   Perfect for a busy lifestyle, it takes about 5 minutes to prep and prepare, then you set and forget for an hour.
The key to the success of this dessert is to use only quality, farm fresh ingredients.   Imitation extracts will not give great results, use only real whole ingredient ones.  Standard bleached run-of-the-mill supermarket eggs will not give you the rich flavor this dish deserves.  Only farm fresh quality eggs like those from Pete & Gerry's will have the pure, true egg flavor that makes this dessert divine.  You can skimp on the milk and use 1 percent or skim, but for this small delight, it's worth going full in with whole milk as your base.
To jazz things up a little more for award season, fresh fruits and metallic sparkles will really light up the festivities.  However you present it, this egg custard will get rave reviews.
Egg Custard Recipe
Makes 8-10 servings
4 Pete & Gerry's Eggs
4 cups whole milk
1 cup sugar
1/4 teaspoon salt
1 teaspoon real Vanilla Extract
1 teaspoon real Bourbon Extract
Preheat oven to 325 degrees Fahrenheit.
In a large mixing bowl, whisk eggs until thoroughly mixed. Add milk, sugar, vanilla and salt. Continue whisking until all ingredients are fully combined.
Note: If the mixture is frothy, allow it to settle, then stir gently to remove any remaining air bubbles before pouring into ramekins.
Pour custard into custard ramekins. Small ramekins will yield about 10 custard cups. Medium ramekins about 8 custard cups.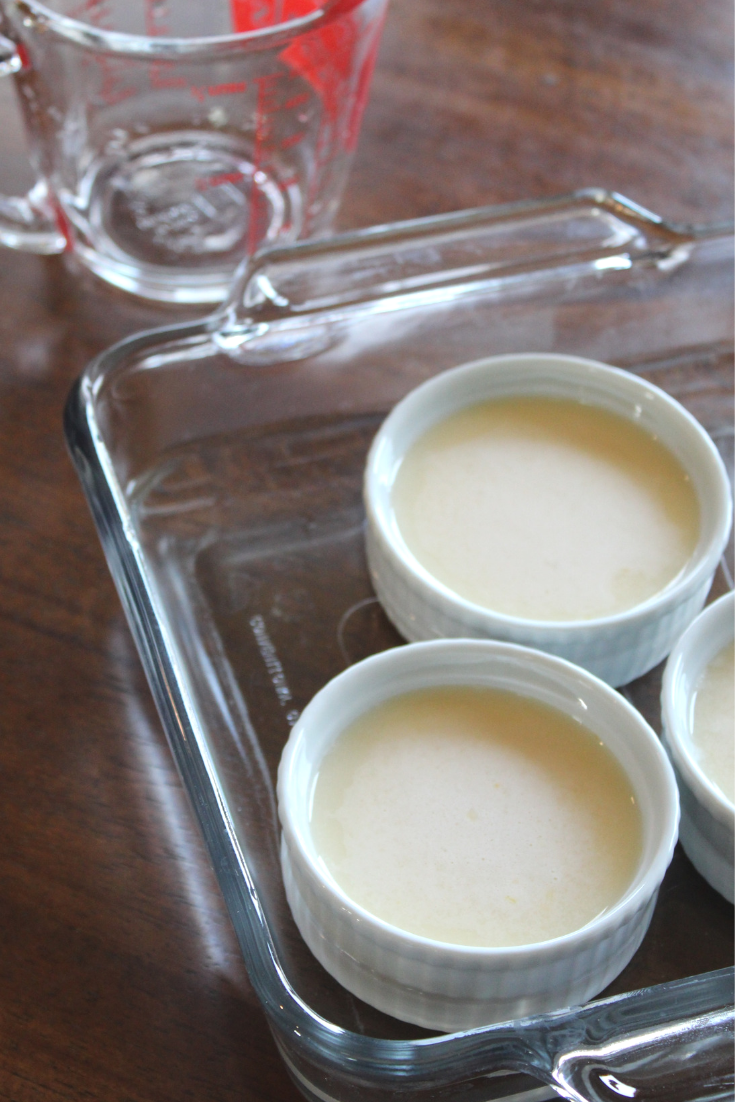 Place ramekins in a baking dish. Add hot water to bottom of baking dish until the water reaches halfway up the sides of the ramkins. Be careful not to splash water onto the custard inside ramekins.
Carefully transfer baking dishes to oven. Bake for 1 hour (or until custard is set.)
Remove from oven. Cool on cooling racks until completely cooled.
Remove ramekins from baking dish. Wipe water off the bottom of the ramekin. Top custard with fresh fruit, cinnamon, candy sprinkles or nutmeg. Serve and enjoy!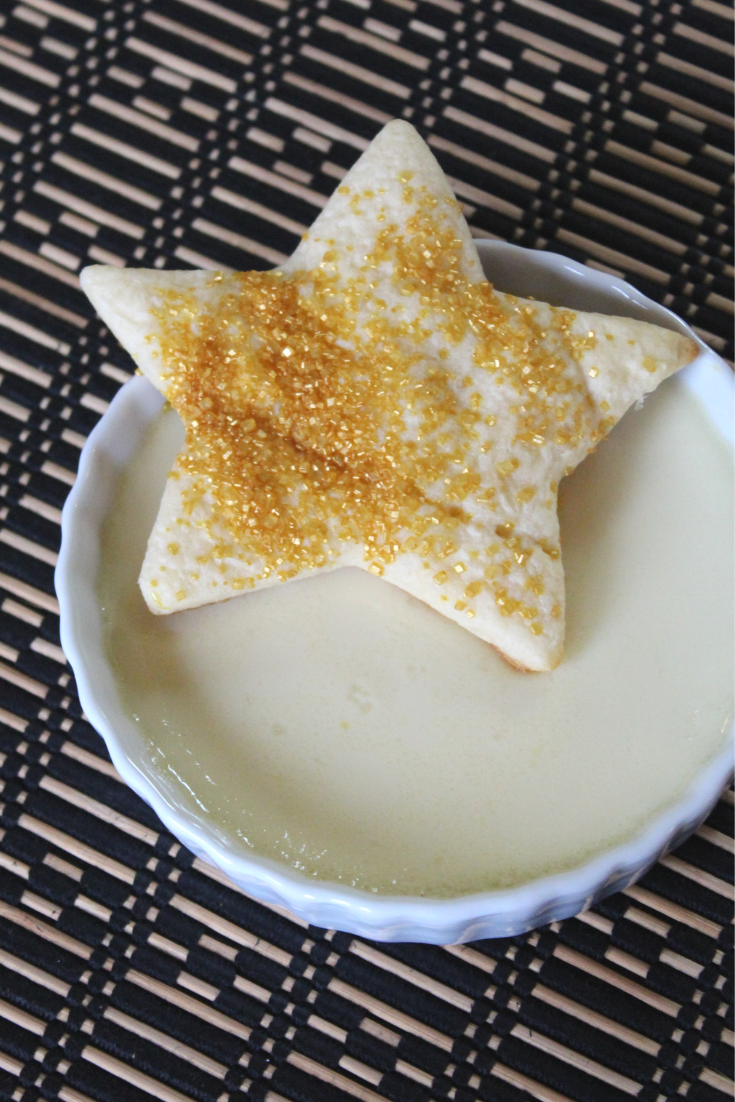 For a fun award night touch, used metallic candy sprinkles to dress the custard up.  Or bake gold-dusted croissant or vanilla cookie stars to top the custard with. Simply use a star-shaped cookie cutter (after flattening the dough) with your favorite home recipe or pre-made mix.
However you decorate it, you'll have a stunning dessert that everyone will enjoy!