Have you seen How to Train Your Dragon: The Hidden World yet?  If not, be sure to make plans to take your family to see the film this week!  It's fantastic!
Thanks to our partners at Outright Games, we have a very special treat for How To Train Your Dragon fans.  We're giving away a copy of DreamWorks Dragons Dawn of New Riders… read on!!
DreamWorks Dragons Dawn of New Riders is the new title from global video game publisher Outright Games and partner Universal Games and Digital Platforms.  Available now, the game tells a new story based within the popular DreamWorks Dragons universe.  It's available now on PlayStation® 4, Xbox One, Nintendo Switch™ and PC.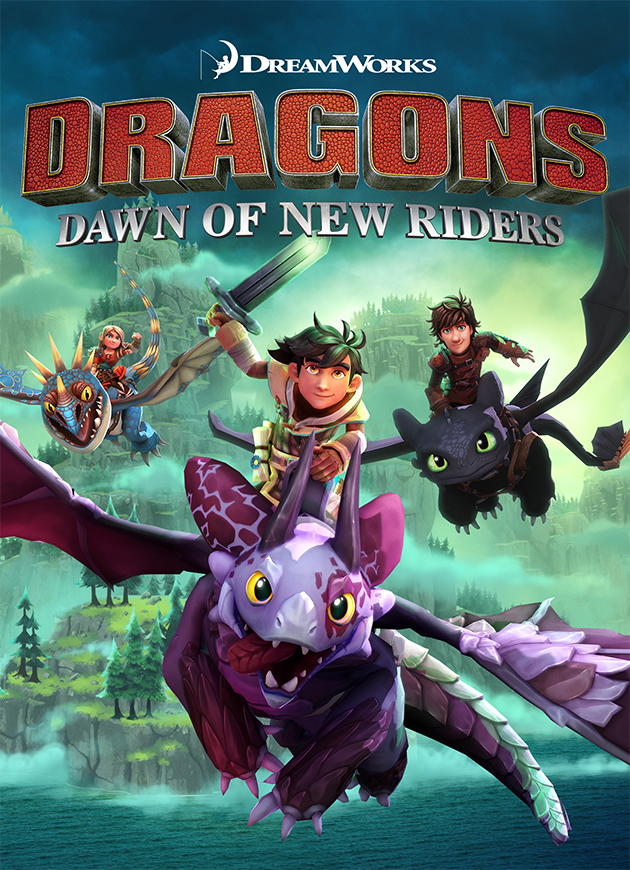 Players will take to the skies in an epic battle to save Dragon-kind from Eir, a fiery new foe who is determined to control all Dragons to do her evil bidding. Alongside new friends Scribbler and Patch, players will discover exciting new locations and return to old haunts, meet familiar characters, and clash with fierce enemies in this all new action-adventure.
Key Features Include:
A NEW, AUTHENTIC ADVENTURE: Help Scribbler recover lost memories and forge a friendship with Patch, his unique hybrid dragon
EPIC BATTLES: Unlock powerful abilities and take on fearsome foes
EXPLORE VAST NEW LOCATIONS: Fly to familiar locations, as well as new locations, including Havenholme, Valka's Mountain and Blood Briar Island
SOLVE PUZZLES: Swap between Scribbler and his dragon Patch to conquer obstacles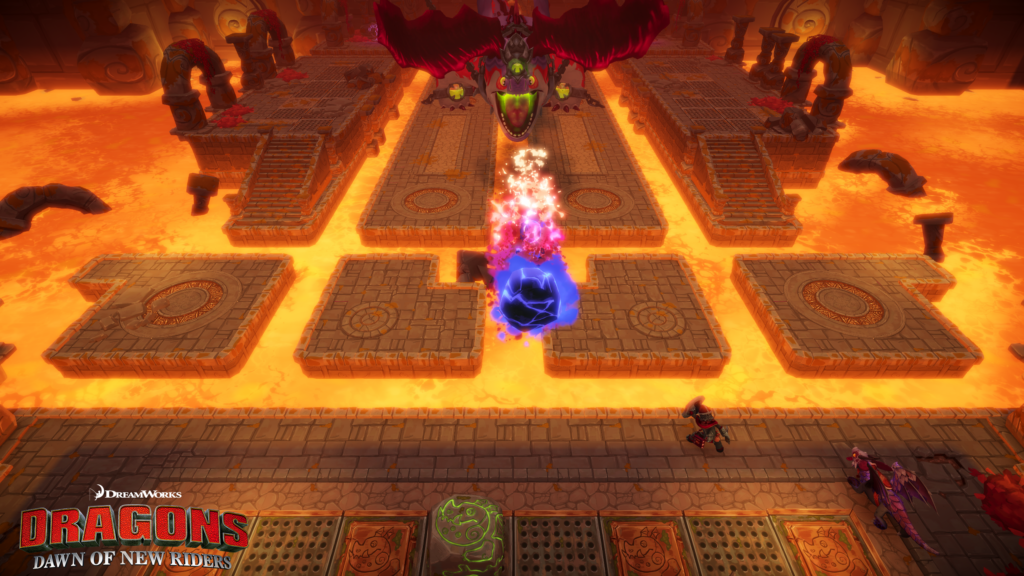 My sons (16 and 18) recently tested the game and after their first round of play reaction is "this is one decent game!"  They like that all the levels are like mazes and that you can follow certain paths for upgrades and prizes.  The graphics are great for a cartoon game and they really enjoyed how the game connected the films.
Want more information on DreamWorks Dragons Dawn of New Riders? 
About How to Train Your Dragon: The Hidden World
From DreamWorks Animation comes a surprising tale about growing up, finding the courage to face the unknown…and how nothing can ever train you to let go.  What began as an unlikely friendship between an adolescent Viking and a fearsome Night Fury dragon has become an epic adventure spanning their lives.  Welcome to the most astonishing chapter of one of the most beloved animated franchises in film history: How to Train Your Dragon: The Hidden World.
Now chief and ruler of Berk alongside Astrid, Hiccup has created a gloriously chaotic dragon utopia.  When the sudden appearance of a female Light Fury coincides with the darkest threat their village has ever faced, Hiccup and Toothless must leave the only home they've known and journey to a hidden world thought only to exist in myth.  As their true destines are revealed, dragon and rider will fight together—to the very ends of the Earth—to protect everything they've grown to treasure.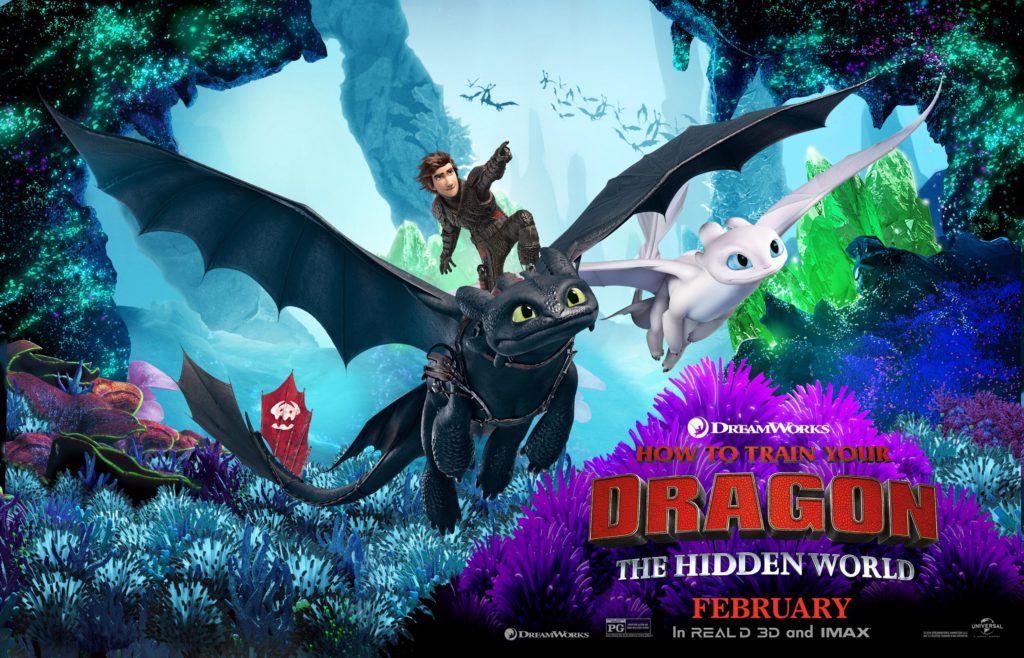 Win a digital copy of DreamWorks Dragons Dawn of New Riders
Thanks to the fun folks at Outright Games, one (1) Rural Mom reader will win a digital code for a copy of DreamWorks Dragons Dawn of New Riders!!  (platform of preference: Playstation 4, PC or Microsoft Xbox One.)
Prizing provided by Outright Games.  US only, 18+
ENTER via the Rafflecopter below: