Are you ready for back-to-school? Like me, you probably want to make the last remaining days of summer vacation the best they can be. Thanks to our partnership with Mr. Gatti's, we've found a fabulous way to take a summer break and create family fun moments you'll treasure! Our visit to Mr. Gatti's is sponsored, but all thoughts, experiences and memories are solely our own.
With back-to-school in full gear, I find that the days are much shorter and it's a lot more difficult to squeeze in summer fun when you are shopping for supplies, updating physicals, and already filling out paperwork for the new school year.
That's why I look for activities, like a evening out at Mr. Gatti's, that pack a lot of family-fun-punch into a manageable time slot. In just a few hours, we can enjoy our fill of pasta and pizza, have a blast in the arcade, and even go bowling or ride bumper cars. There's something for everyone to enjoy and we can really lose ourselves in the moment, let go of all the back-to-school stress, and enjoy quality family time.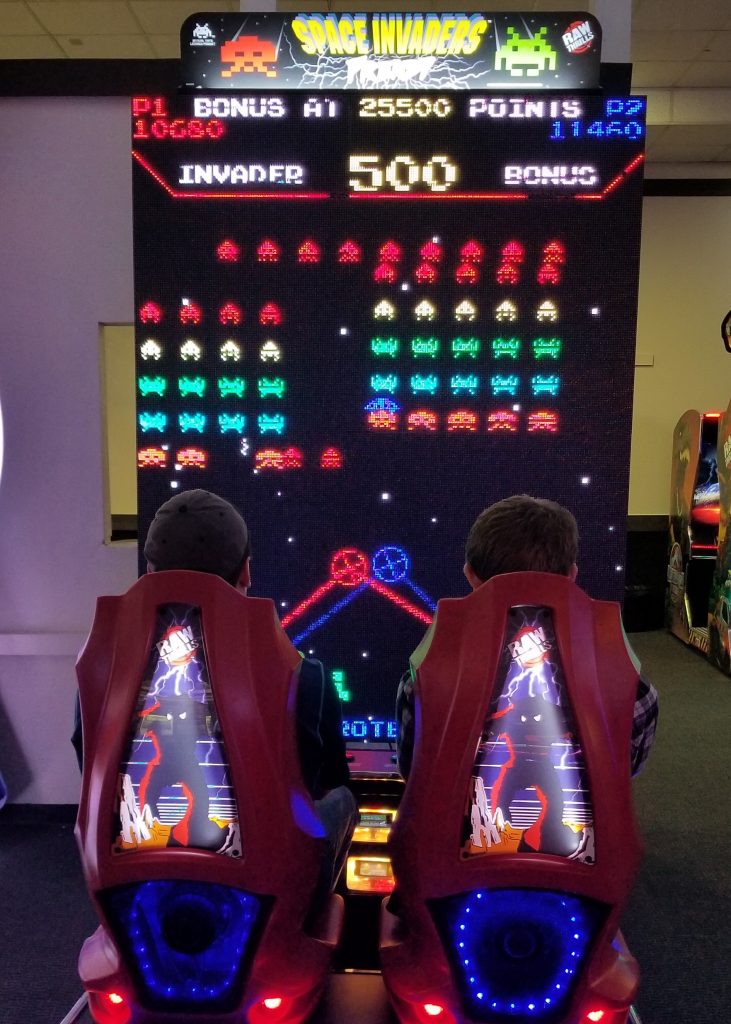 For the entire month of September Mr. Gatti's is celebrating back-to-school by offering a free $5 game card with every buffet purchase. With most games in the 50 cent to one dollar range, that's a fantastic bonus that will gift you a generous amount of game play together! Find more details at http://bit.ly/RuralMomMrGattis
Mr. Gatti's Food
It's pretty easy to tempt my teens with an all-you-can-eat pizza buffet. Add in pasta, desserts, drinks and a salad bar, and they are all in! And those breadsticks… oh my, we love the breadsticks…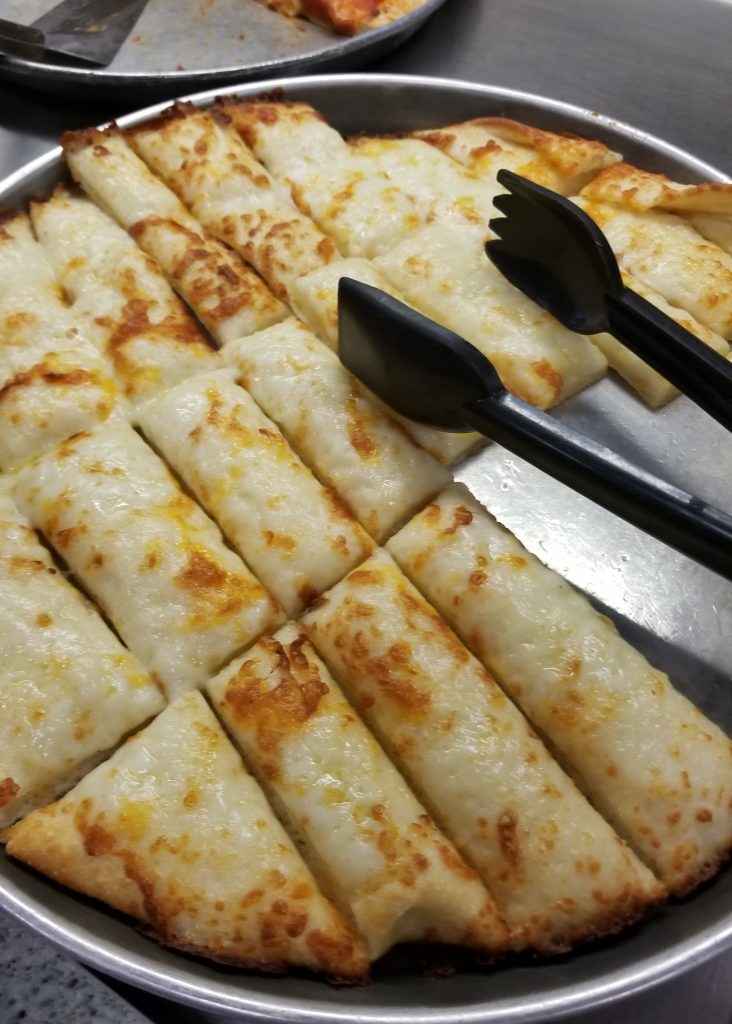 For me, I really appreciate the fresh salad bar, too, which allows me to fill up on all the farm fresh goodness I try to add in my diet while enjoying a little bit of pizza or pasta on the side.
One thing we all truly love, too, is that we can go to the buffet, eat a little, then go play games. When we've had our fill of game play, we can return to the buffet for a second helping or a round of dessert. A wonderful convenience feature that makes the visit even more enjoyable.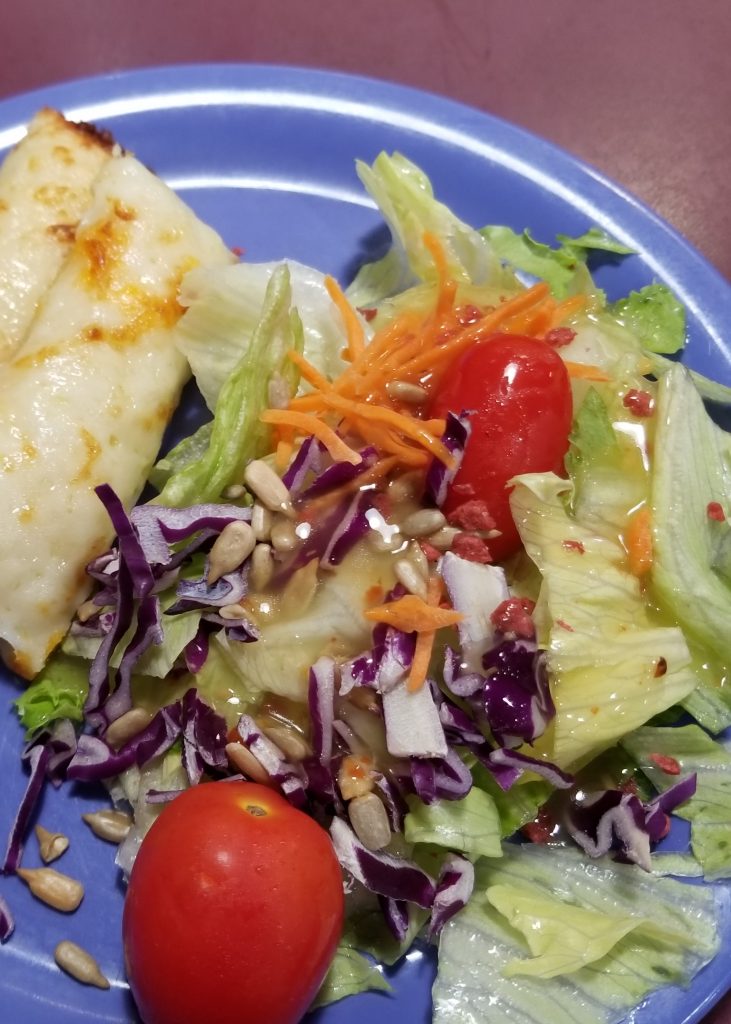 Mr. Gatti's Games
No matter what your interest, there's a game activity that you'll love. Mr. Gatti's has traditional video games, interactive video games, popular game show games like "Wheel of Fortune (one of my favorites!) and "Deal or No Deal," sports-themed games like basketball and air hockey, games of chance, dance games and even a miniature bowling lanes. The list goes on and on, as does the fun!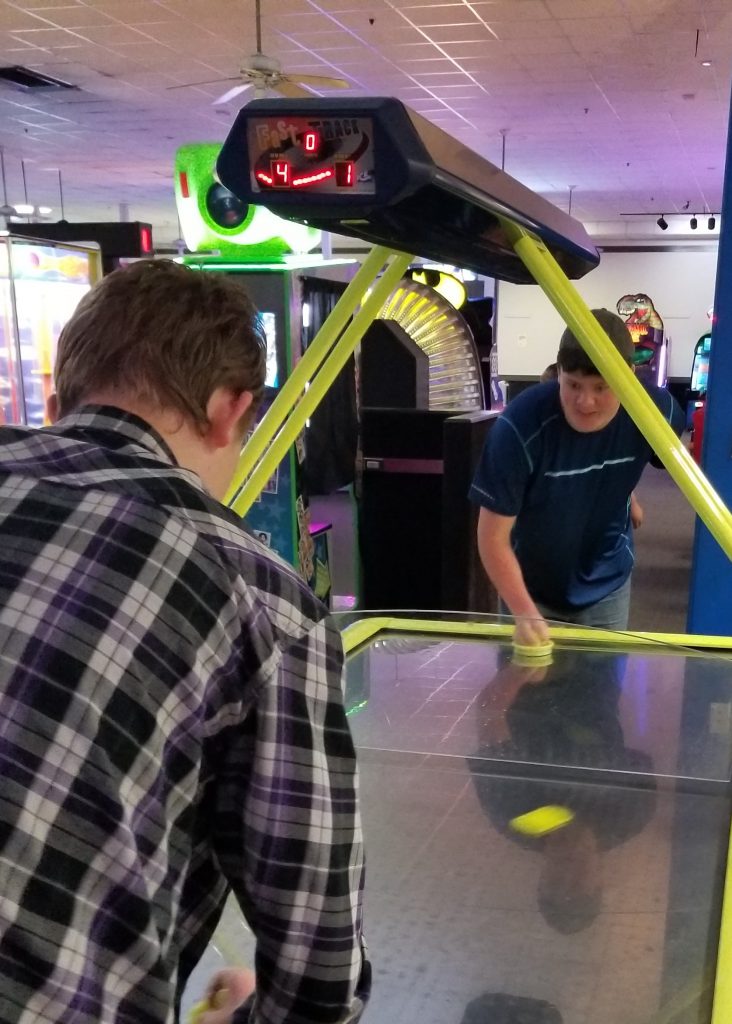 The very best thing about all the exciting activities and games?  The smiles!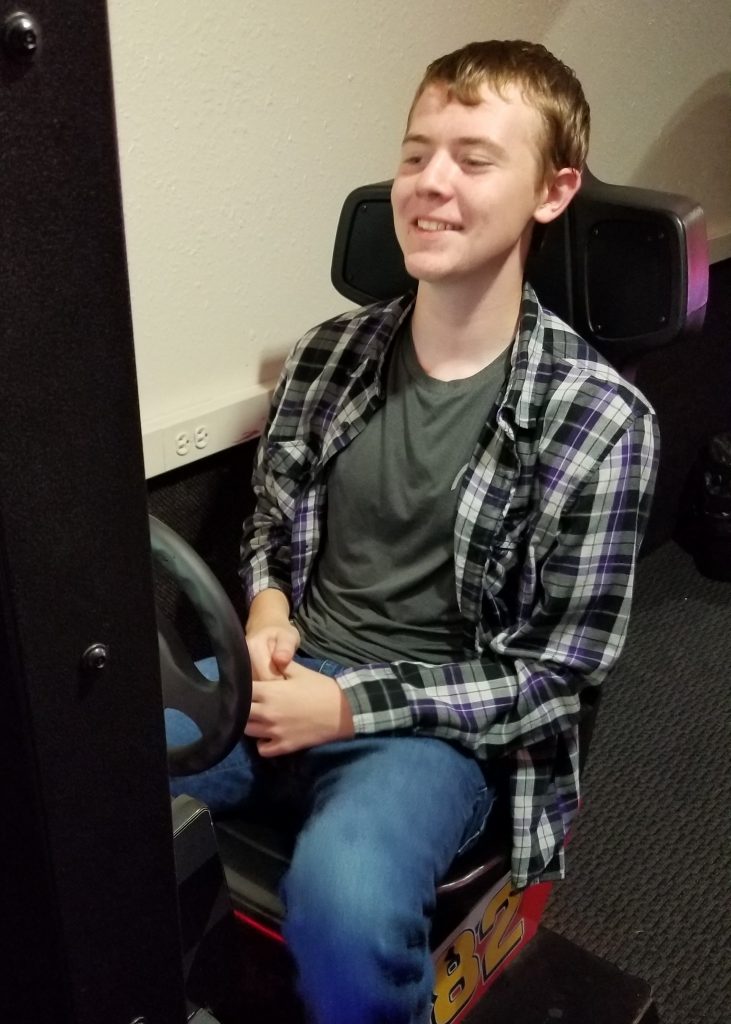 Along the way, while you are playing, most of the games offer the ability to accumulate points on your game card that can later be exchanged for prizes. My kids love saving their points from each visit to get larger prizes on subsequent visits, but there are many prize choices starting at just a few points, so you child can always grab a new treasure to enjoy at home.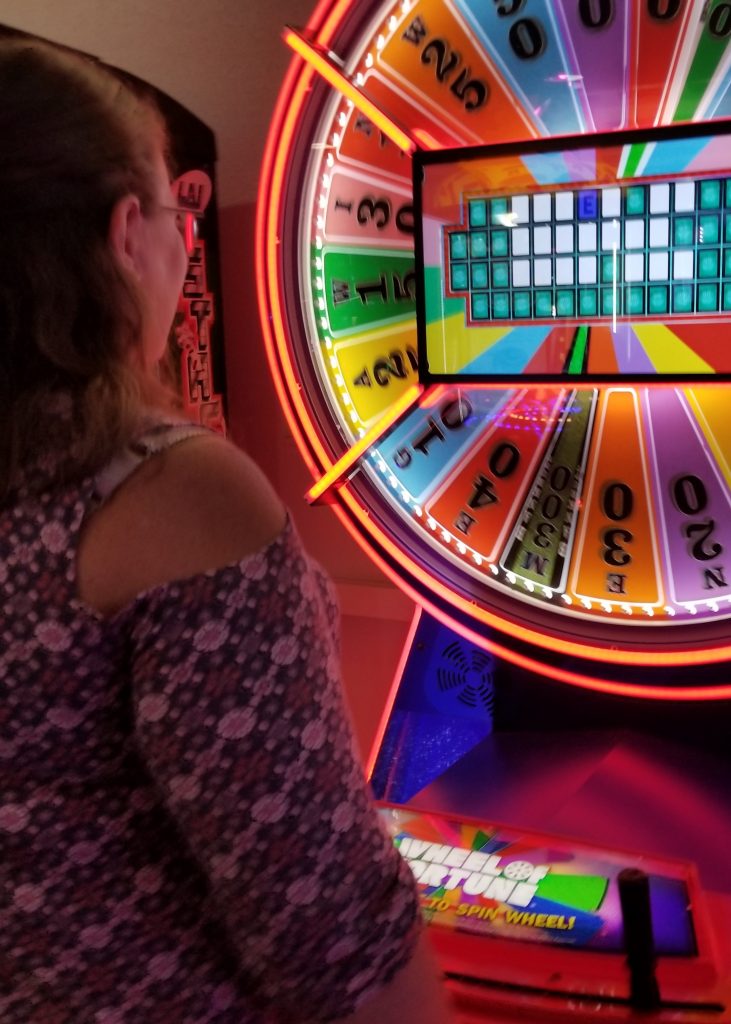 Mr. Gatti's Fun
Mr. Gatti's is so much more than just food and games, it's time for you to bond with your children and create priceless memories. It's the opportunity to challenge each other to see who can shoot the most baskets or bowl the best game. It's a way to connect with your kids while participating in activities you all love.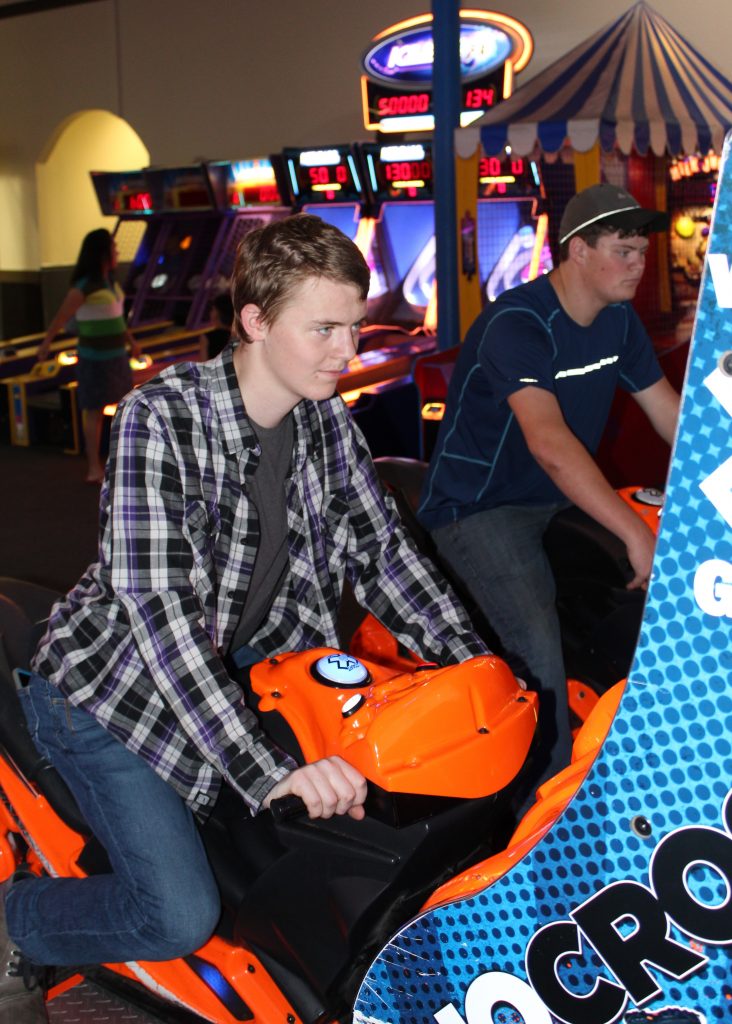 For me, on our most recent trip, my sons gave me one of the best gifts this mom could ask for. I noticed the photo booth and remarked to them that I loved them, but hadn't used one of them since their dad and I were dating. My sons decided to spend part of their gaming funds to complete a photo session with me.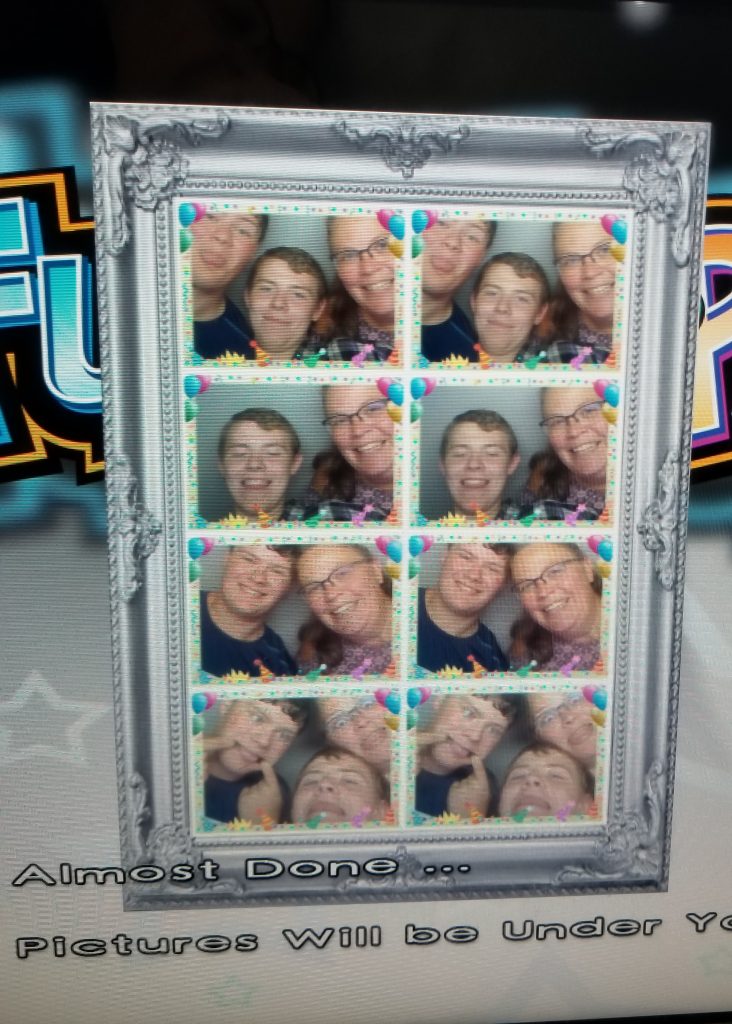 As you may imagine, that totally made my heart smile way BIG and that's one heck of a great way to capture the end of a very fun summer!