Paul Bettany is a bit of an enigma.  He is the quintessential, polite English gentleman. He is a funny, vibrant story teller. He's the tall, sharp-dressed chap with a "cool factor" about him that resonates from within. There are so many facets to this ridiculous-talented actor that it's truly difficult to completely fully, or accurately describe the essence of who he is.  I get the sense that, perhaps, like his character Jarvis-now-Vision in the Marvel Universe, he is ever-evolving.  Thanks to my partnership with Disney, I had the chance to attend an exclusive interview with Paul Bettany after the world premiere of SOLO: A STAR WARS STORY.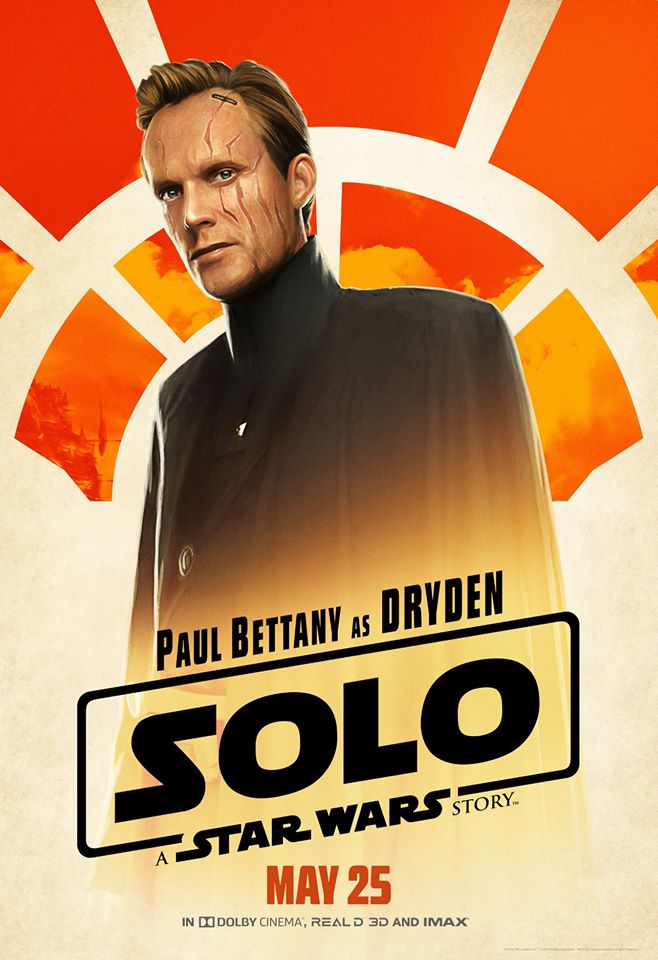 From his early film career days in movies like GANSTER NO. 1 and A KNIGHT'S TALE, I've been quite smitten with Bettany's acting talent and have fervently followed his career straight through to SOLO: A STAR WARS STORY.  It was quite a treat to shake his hand and chat at the world premiere after party, then a few days later have the opportunity to sit down for an interview.  As I had expected, Bettany pulled off another brilliant performance as Dryden Vos in SOLO.
Bettany came to be in the role of Vos in an unexpected way.   He figured there was no way he would ever be cast in a role in a STAR WARS film unless his long-time friend Ron Howard was the director.  Funny enough…
"This is a hugely embarrassing story which I shouldn't tell you but I've got to tell you anyway," said Bettany. "I heard that my old mate, Ron, was doing it and in 1977 I saw Star Wars, right? I was six years old and it took me out of the gray, miserable 1970's London… I texted him and I literally texted him this: 'Hey, Ron, have you ever spent long winter evenings, like I have wondering why you're not in the Star Wars franchise?' And he said, you know, 'give me a moment.' And two weeks later I was flying to London to shoot [SOLO: A STAR WARS STORY]."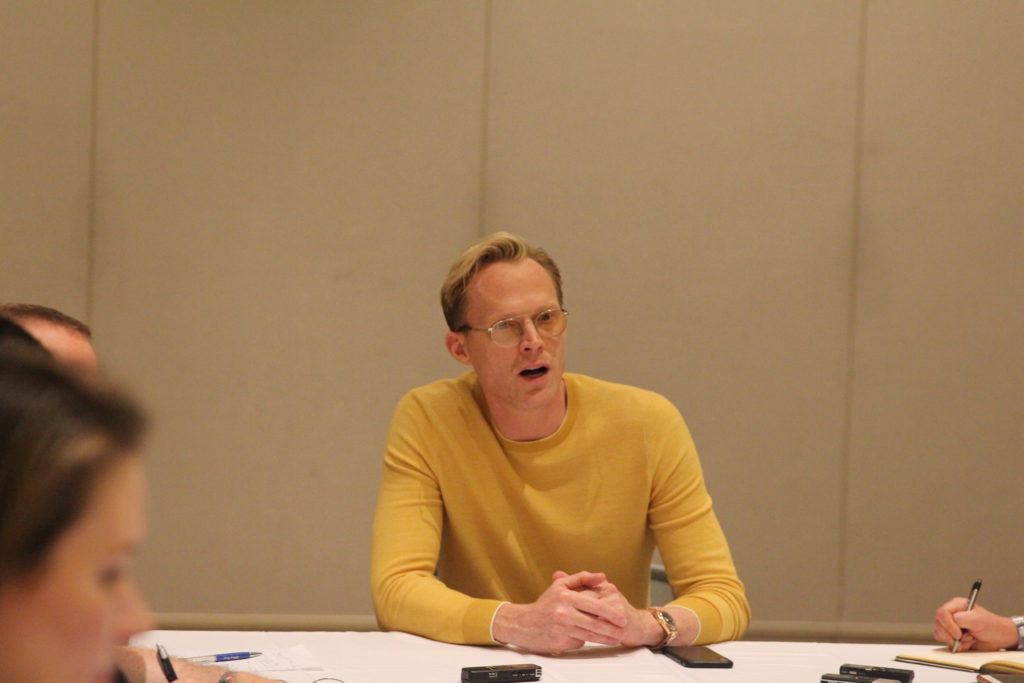 As a fan since childhood, Bettany had many moments where he thought "Oh, my gosh, I'm in a Star Wars movie!"  He and Ron Howard were new to the STAR WARS universe and he said he often elbowed Ron, saying "We're making a Star Wars movie!"
"My first day,in fact, was I was on my starship and I was coming down the spiral staircase and a super chic asymmetric cloak," said Bettany. "And an R2 unit went by me with champagne flutes on it and I went, 'F$#k, I'm in Star Wars!' And that was amazing."
Bettany was so excited about the having a starship and being on set with the Millennium Falcon that he often played tour guide, bringing his children and children of his friends on set to show they the vehicles.  He thought it was amazing to see their faces light up during the tours.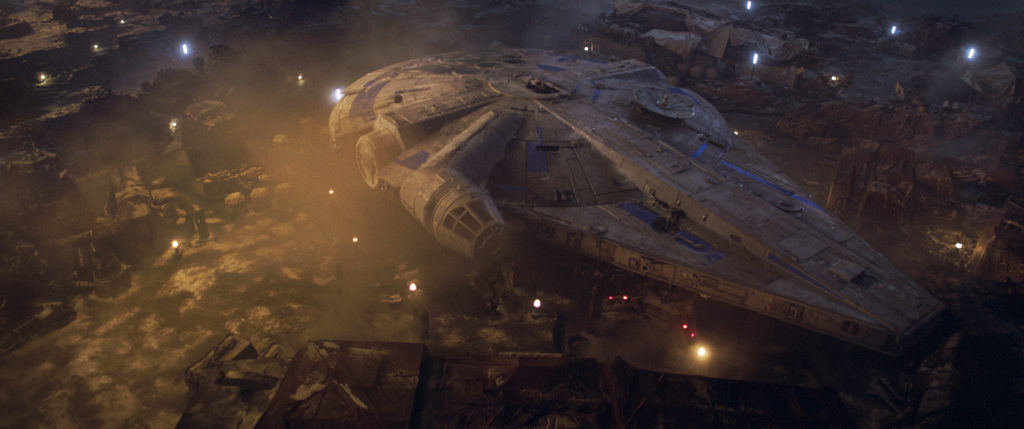 While he may feel compelled to share his awe of being in a STAR WARS film (and of course some other pretty big universes like Marvel,) Bettany is dedicated to keeping his kids grounded in reality.  He limits their time on their mobile devices and he's most proud that his children always say "please" and "thank you."
As Bettany and his wife, actress Jennifer Connelly, are constantly involved with the film world, they try to "inoculate" their children as much as they can from feeling the effects of the "weird and odd things that can happen" having parents who are both actors.  They even make a point to fly coach class on airplanes.
"They're really aware of their privilege," said Bettany. "Really because I'm not willing to raise one of those children. I want them to know how rare this situation is and to prepare them for a life in which they can hopefully, give back in a way that we've all received."
Bettany is a good guy when it comes to the role of parenting but in SOLO: A STAR WARS STORY he plays the role of villain exceptionally well.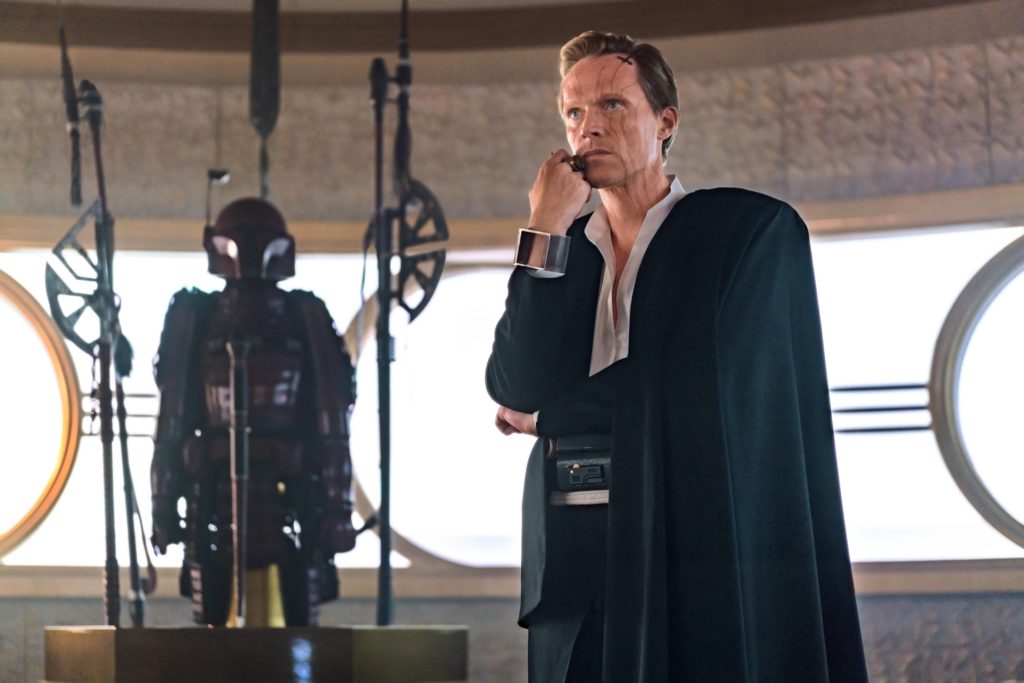 "With my Star Wars villain, I really wanted to do something very different," said Bettany. "I felt like I could because the offshoot films are not encumbered with the same set of responsibilities that the main franchise are encumbered with.  There is the possibility to have a more playful tone."
He feels his character, Dryden Vos is an entrepreneur, the "boss of bosses," who is super happy with his chosen profession and enjoys being evil.
"Vos is really, really gifted at hurting people," said Bettany. "Some people are gifted at playing the piano or whatever and he's really gifted at torture and murder. And he's like, really okay with it. That's really fun to play because you're just able to sort of close down all the conscious stuff and just be great at torture and murder."
After viewing SOLO: A STAR WARS STORY I can definitely attest that Bettany works his character is a very compelling way.  As always, it's a joy to watch him perform and enhance the film with his presence.  Fans will no doubt be very intrigued with the newest villain in the STAR WARS galaxy!
SOLO: A STAR WARS STORY is in theaters May 25