What can you say about being in the same room as Ron Howard? It's beyond amazing! Even though he's more than earned his right to be in the spotlight (it would take hours to list off his accolades,) he still has that incredible boyish charm about him that instantly makes you feel at ease in his presence. Thanks to my partnership with Disney, I had the chance to attend an exclusive interview with Director Ron Howard right after the world premiere of SOLO: A STAR WARS STORY.
Emilia Clarke (Qi'ra) said working with Ron Howard was a "dream come true" for her.  Phoebe Waller-Bridge refers to him as a "master" and "the king."  Paul Bettany shared that Ron Howard is as close to family to him as one could get in the film industry.  There's no shortage of praise from everyone who has worked with Director Ron Howard on SOLO: A STAR WARS STORY.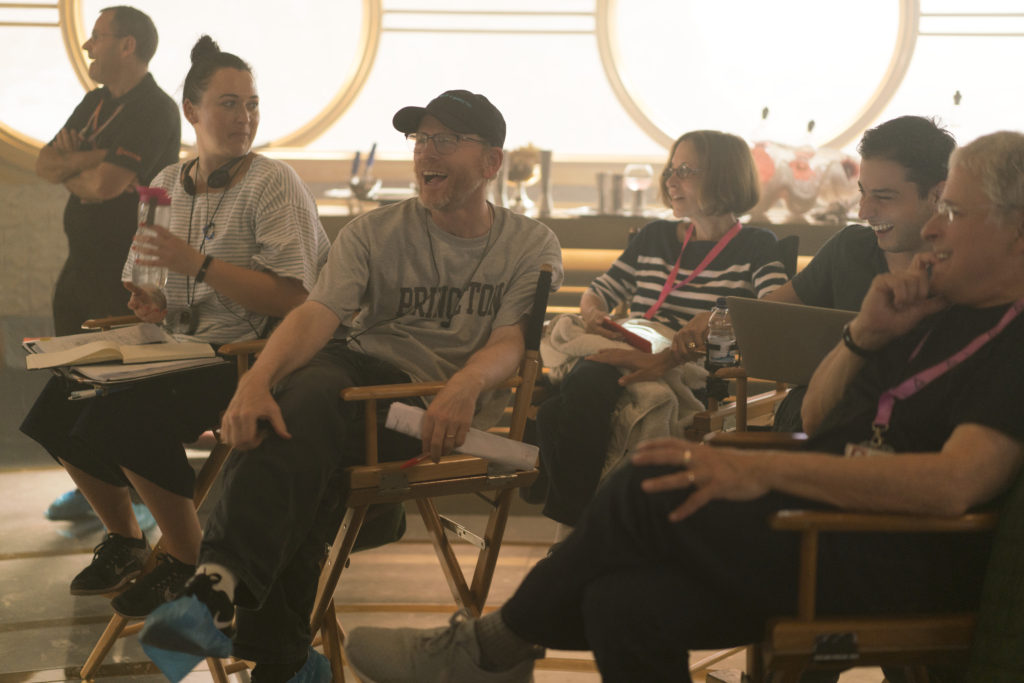 "He's just a fine, fine director," said Bettany.  " Amazingly inclusive and genuinely interested in everybody's opinions about how things should be. That's not to say that he doesn't have his own vision. He's just so confident that he is able to be really open and collaborative. And, you know, I think that's a sign of a really strong leader is when they're listening."
"When he [Ron] comes in, he's just like 'Hey, how's it going?'," said Waller-Bridge. "So friendly and that makes everyone feel so relaxed.  You can just feel instantly why people want to work with him over and over again.  He's so clear, his eye is brilliant, and he's incredibly kind and very, very clever."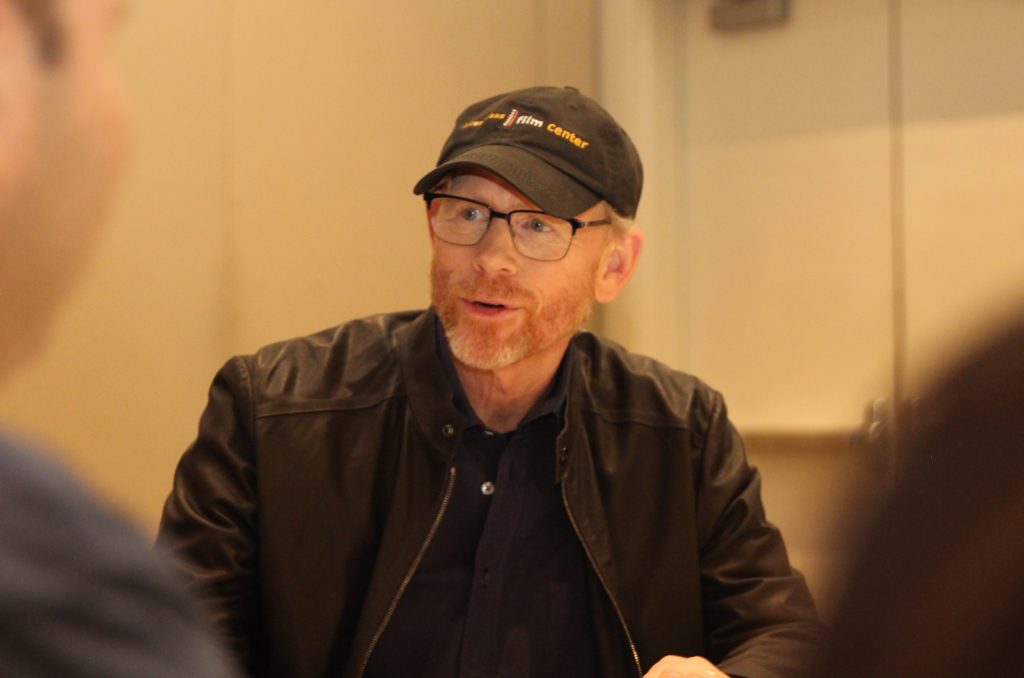 SOLO: A STAR WARS STORY is Ron Howard's first film in the Star Wars universe, but he's had a long connection to the "force" from prior acting and directing collaborations with George Lucas, including the 1998 epic fantasy WILLOW.  Fans will love that Howard and Warrick Davis were reunited during the filming of SOLO as Davis plays the character of Weazel in the film.  Howard said the reunion is not an "Easter egg" as Davis, who has appeared in numerous STAR WARS universe films was already cast but that he was delighted to have the opportunity to work with him again.
Despite his familiarity, Ron Howard did find taking on the responsibility of directing SOLO: A STAR WARS STORY a "daunting challenge," especially developing Alden Ehrenreich's role of Han Solo.
"I knew that there would be a lot of judgement surrounding him [Ehrenreich] and his performance," said Howard. "But he's such a cool customer. And he wore the responsibility very well."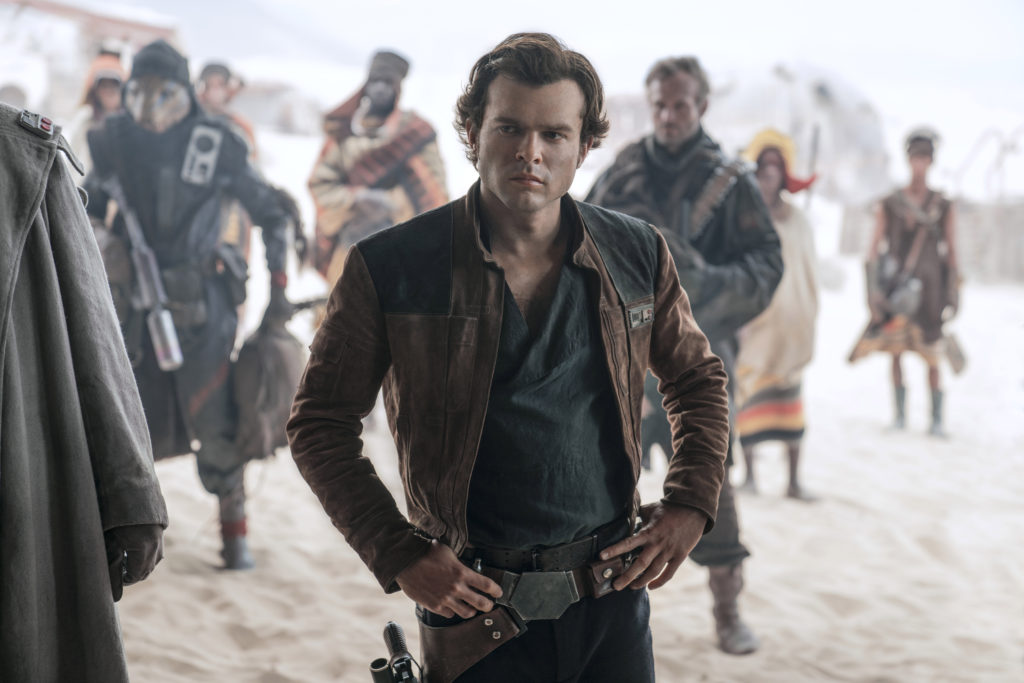 Ron said that he talked to Harrison Ford after he had seen the movie and was able to share with Ehrenreich that Harrison really loved what Ehrenreich did with the role and respected it. (Ford also surprised Ehrenreich by visiting him during an interview and congratulating him on the role personally.)
"It was all about taking inspiration from Harrison," said Howard. "I think Alden thought a little bit about the body language and d that's a sort of subtle almost subliminal link you can create for the characters."
When Ron Howard first read the script for SOLO: A STAR WARS STORY he was compelled by it.
"It answered the questions of what a young Han Solo's life experiences might be that would shape him, form him, push him toward that iconic figure that we would know later," said Howard. "And it did in ways that surprised me.  It was really satisfying and logical, but also had these twists and turns that were unexpected."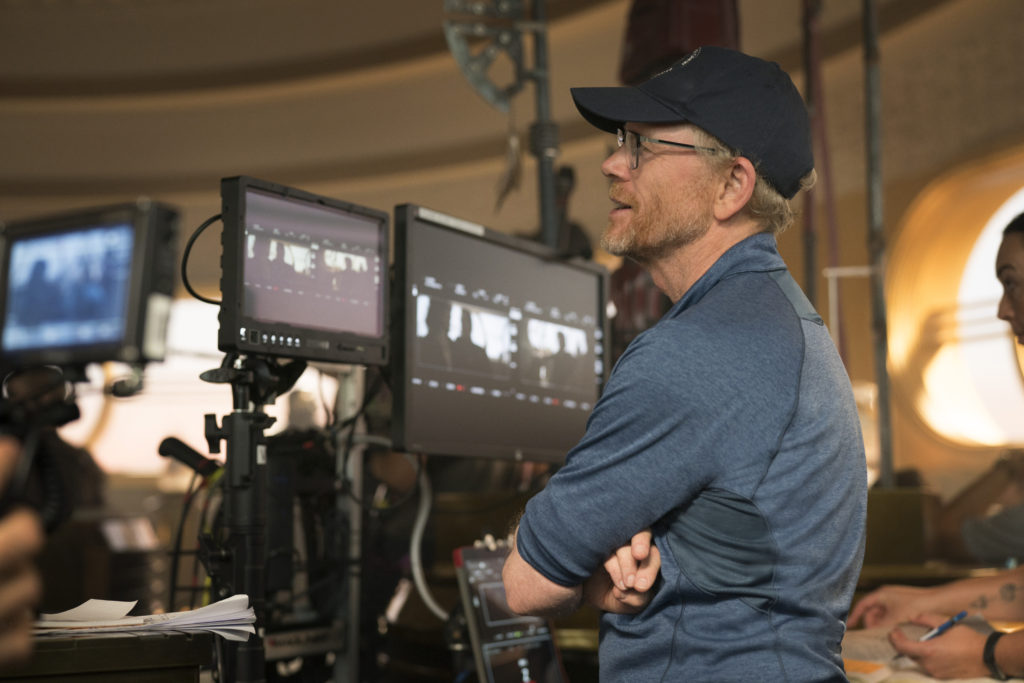 Ron Howard's joy for the film is apparent through the lively flow of the movie, but putting together the pieces of the Star Wars universe, wasn't always easy to direct.  He respected the films that came before SOLO more when he realized how complicated the STAR WARS style of film-making was.
"What I discovered is that the reason that these Star Wars movies kinda resonate with us and we see them more than once, often, is because they entertain you in so many different ways," said Howard.  "I didn't realize that as a fan. But when I was directing the scenes, I realized that's a real challenge. You've got action elements. You've got sci-fi elements that are very particular to this galaxy.  You've got this blend of sort of humanity and humor and drama and then these deeper bigger themes that really relate classic themes.  It's like playing three dimensional chess to direct these scenes."
After seeing the film, I'm guessing Ron Howard is quite an adept chess player as the film elements blend together seamlessly to deliver us a wonderful new chapter in the story to love.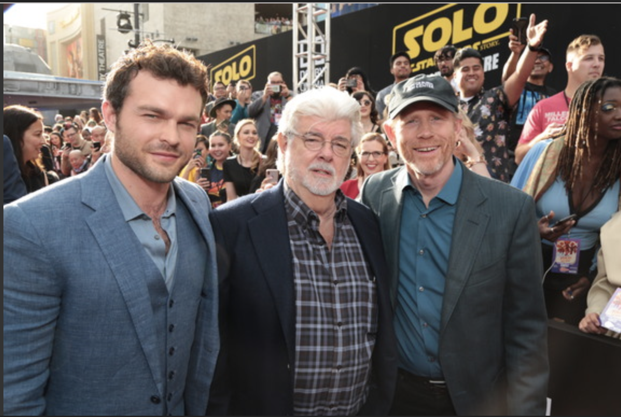 "I've felt very rewarded by this opportunity," said Howard. "I hope fans feel really good about the movie because these movies are made for the fans. And I certainly was very, very much in agreement with that and working for the fans in this particular instance."
This fan feels great about the SOLO: A STAR WARS STORY experience and highly recommends that everyone head out to the theaters May 25 to see this spectacular show.  From Ron Howard's directing to the extremely talented cast to the special effect, music and creative worlds we have come to love in the STAR WARS universe, you will be very glad you did!
SOLO: A STAR WARS STORY is in theaters May 25