Emilia Clarke has certainly established herself as a queen in the realm of the sci-fi and fantasy genre. As expected, her performance as Qi'ra in SOLO: A STAR WARS story was stunning! Thanks to my partnership with Disney, I had the chance to attend an exclusive interview with Emilia Clarke right after the world premiere of the film.
When she walks in the door, you are immediately awestruck by Clarke's beauty but when she speaks, you are truly enchanted by her vivacious charm.  She has a delightful sense of humor and though she exudes a strong presence, it's tempered by a quiet humility – almost a "deer in the headlights" quality, like she's surprised to be in the mega-watt spotlight she is.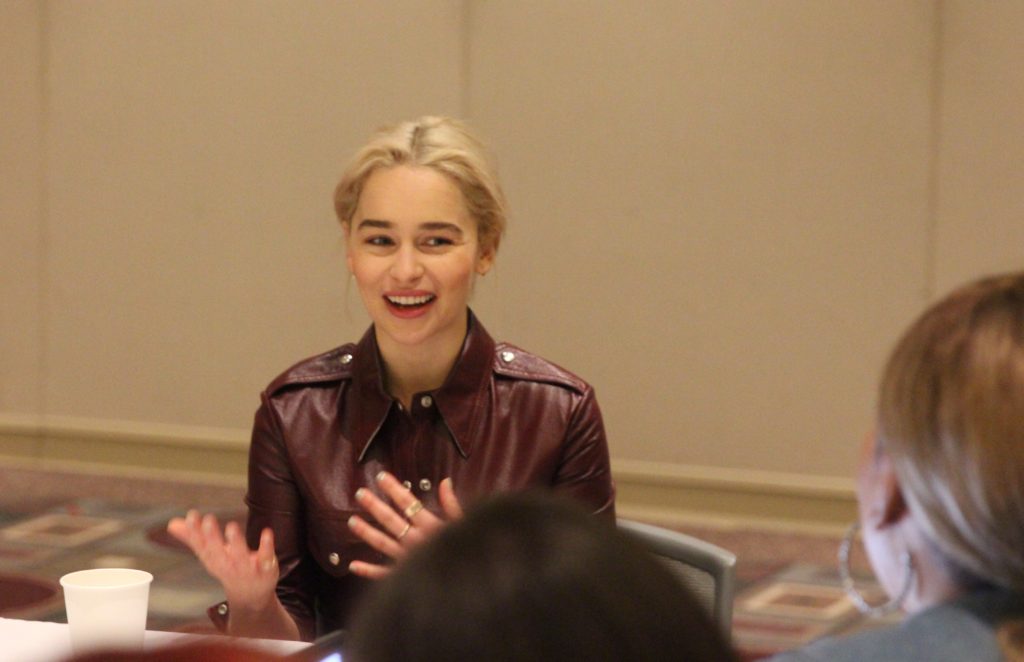 Cast members are also smitten with her.  Alden Ehrenreich (Han Solo) praised Clarke for her talent and sweet nature, sharing that she brought in baked goods for the crew every Monday and that he thoroughly enjoyed working with her.
Though the first STAR WARS film came out before Clarke was born, she was very aware of the films as her brother is a huge fan.
"When Episode VII came out and I went to go and watch that with him, I became a fan," said Clarke. "I suddenly realized what everyone must have felt in 1977 when it first came out. The enormity – like this is how a movie should be made."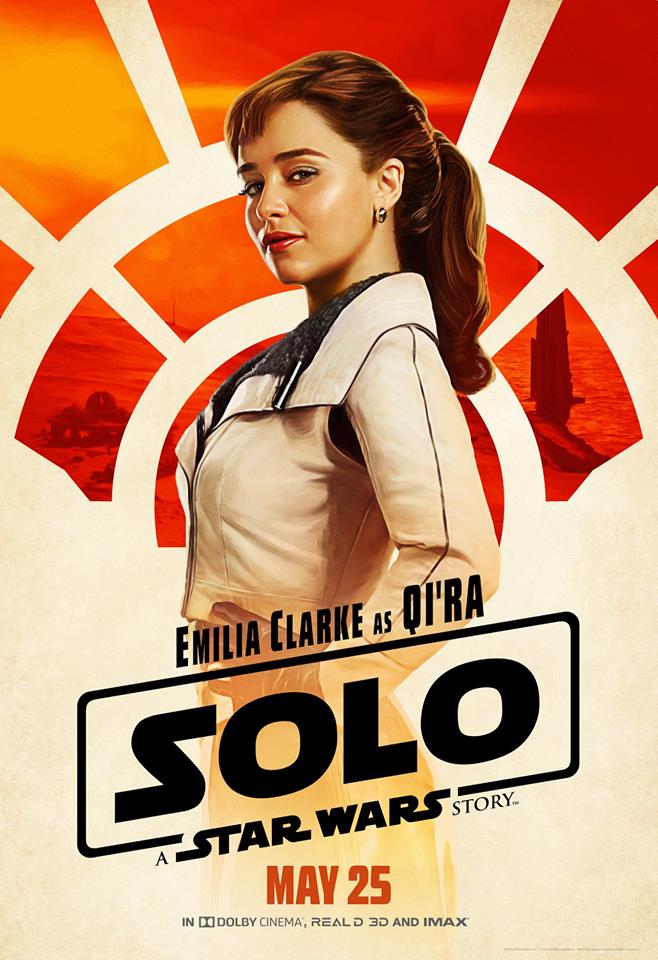 Working with Director Ron Howard on SOLO: A STAR WARS STORY was "a dream come true for her."  She appreciated that he made each member of the cast feel valued and "heard" which is impressive for a movie of this scale.
No newbie to playing strong female lead roles, Clarke made sure to be thoughtful about her character and make sure she was creating a unique character for the Star Wars universe.  There was even a lot of thought put into her costume selections for Qi'ra.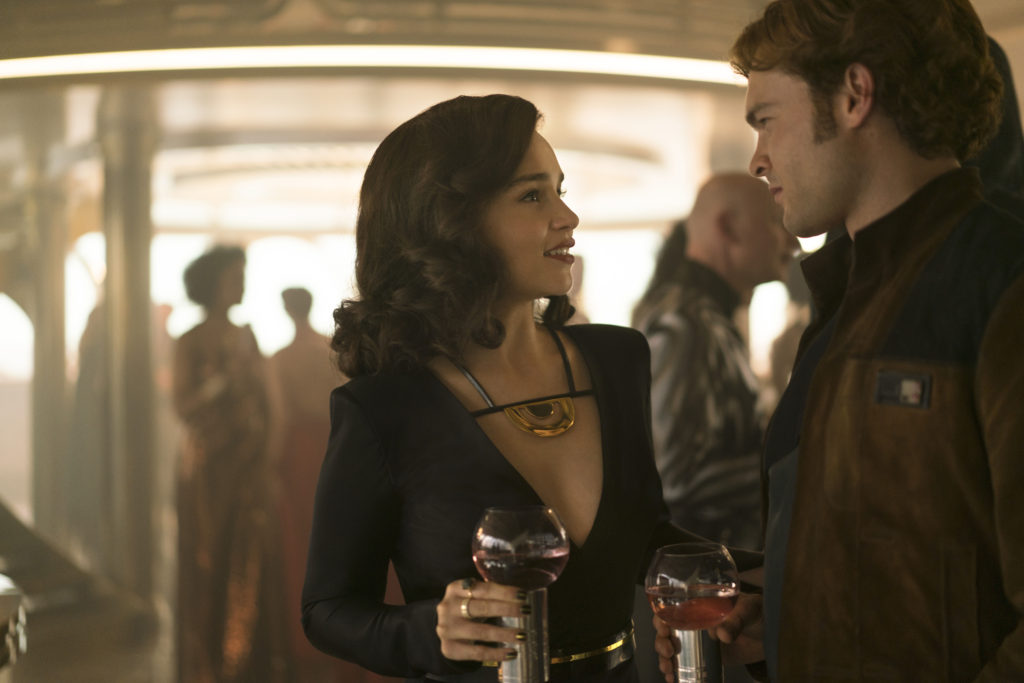 "There's a little kind of property about her," said Clarke. "I wanted to give the impression that later on she had clothes that were brought for her and to appear a certain way. I think that kinda' plays into Qi'ra's character in terms of what she chooses to show and what she doesn't."
When asked what she hoped young girls would learn from watching her in this new role, she hoped they would realize how they have strength within them already.
"You can take strong out of the equation, do you know what I mean?" said Clarke.
"Strength is within us as women. It would be wonderful if the young girls who are watching me play these characters now just see that as a part of being a woman. As opposed to it being a choice of like, 'Oh I'm gonna' be a strong woman or I'm not gonna' be a strong woman.' You are.  We all are."
Strength is obviously a personality trait Clarke is very comfortable with.  It even shows up in her pretend fantasy choices – like when she was asked what character she would love to play in the Marvel universe, her answer was "the Hulk!"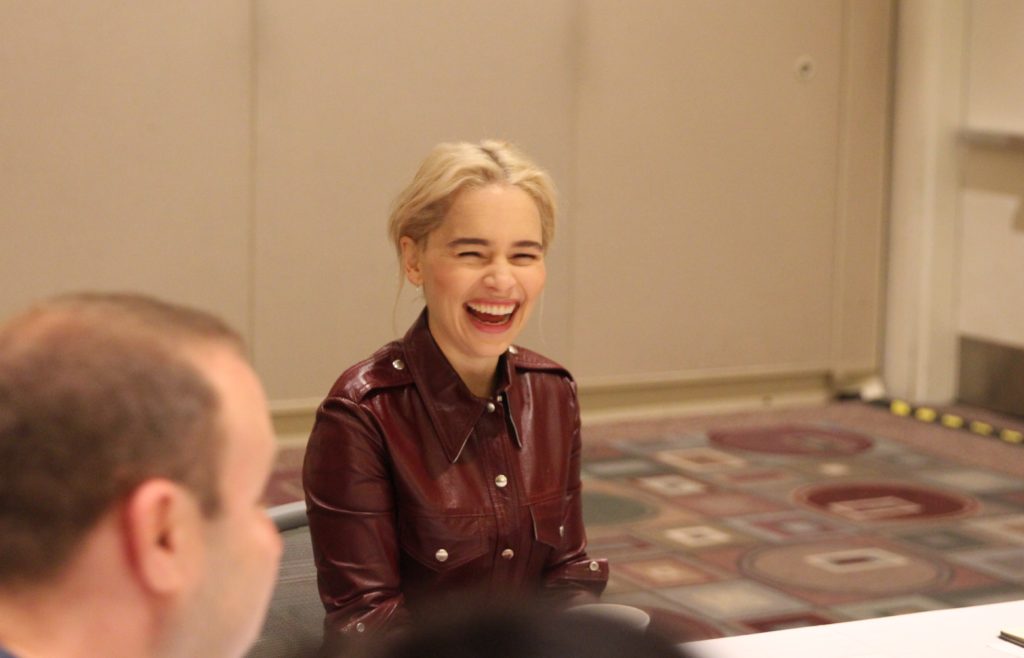 So, while Clarke may be smashing down a different path in the future, she's on track for a stellar opening weekend with SOLO: A STAR WARS STORY which will soon be a new favorite for her enormous fan base to adore!
SOLO: A STAR WARS STORY is in theaters May 25