Testing new appliances is always a great joy in the Rural Mom Kitchen!  Thanks to my partnership with Vacuvita, this month I had the opportunity to give the Vacuvita® One Touch Storage System a whirl and found this innovative, first of its kind vacuum and food storage system to be a handy companion for helping to keep food fresh longer.  Read on for the full scoop!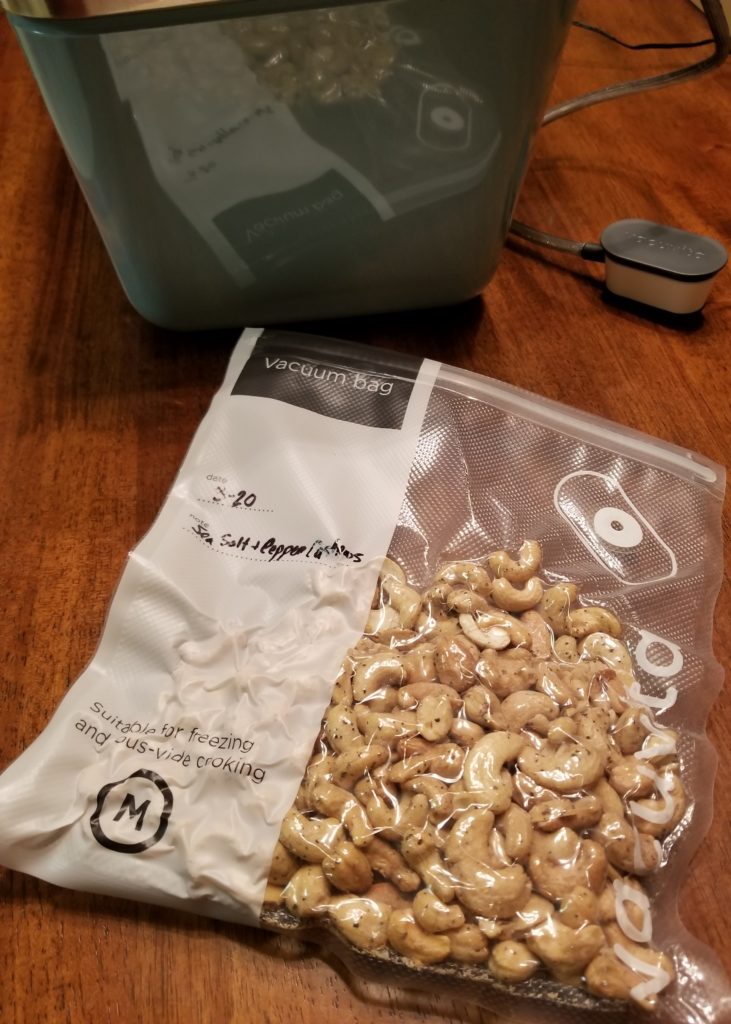 My biggest pet peeve in the kitchen is having to compost stale bread products.  Though the chickens love to gobble up tortillas or leftover brown bread, I don't want to continuously supplement their diet with "people food."  It's far better to find alternatives to keeping items fresher longer.  This is a common problem the Vacuvita One Touch Storage System has a wonderful solution for.
Vacuvita is touted as a modern day, high tech bread bread box and it is definitely that and then-some.   In a nutshell, the system allows you to quickly and easily vacuum seal food in bags or containers to help preserve it longer.  Once vacuumed sealed, the system integrates with an electronic app that allows you to keep track of everything you have stored and send reminders to you of expiration dates.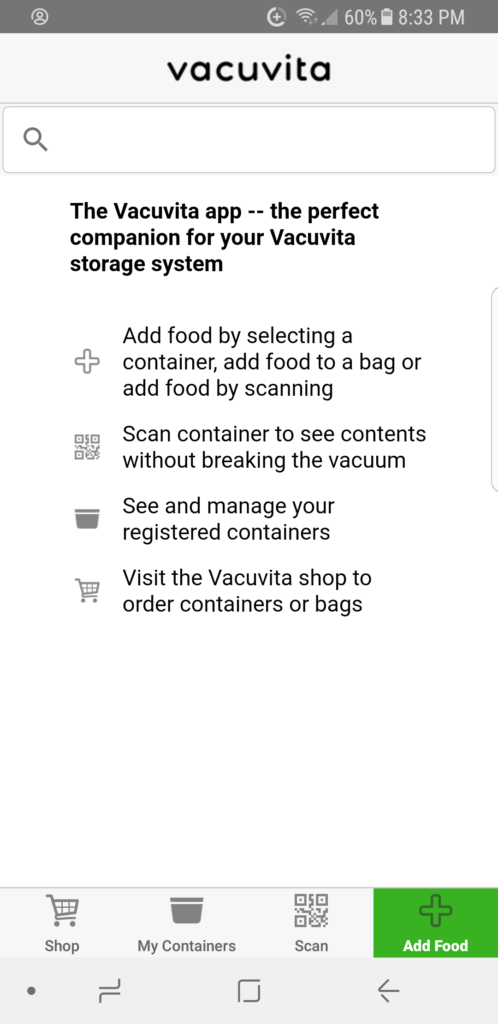 How many times have you forgotten what you have in your freezer or forgotten how long it has been stored there?  How many times have you tossed stale bread to the chickens, on the compost pile or in the general garbage bin?  Did you know the average household wastes 1300 pounds of food per year.  Think about how much food waste you can avoid by keeping all your foods fresher longer in your home!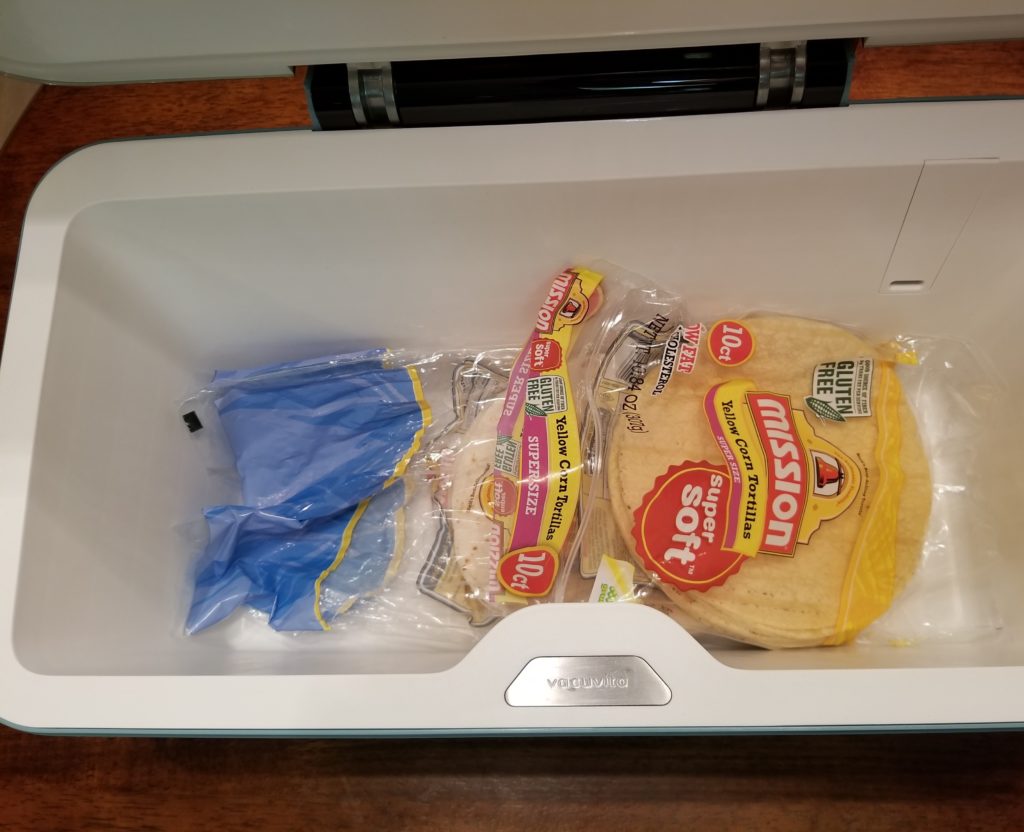 For items, like breads, that are used regularly, the Vacuvita One Touch Storage System base acts as your modern bread box.  You simply pop in your open bread bags and seal the unit to vacuum seal your breads instantly.  When you need a tortilla or a slice of bread, you open the base, extract what you need, then close it to re-vacuum seal the items.  Easy-peasy and highly effective.
In addition to the base, the system allows you to use re-sealable bags and containers designed specifically for use with the Vacuvita.  These items are great for storing foods you don't use daily like coffee beans, for freezer foods, for keeping leftovers fresher longer in the refrigerator and for keeping things like nuts, crackers or cookies from getting stale in your cupboard.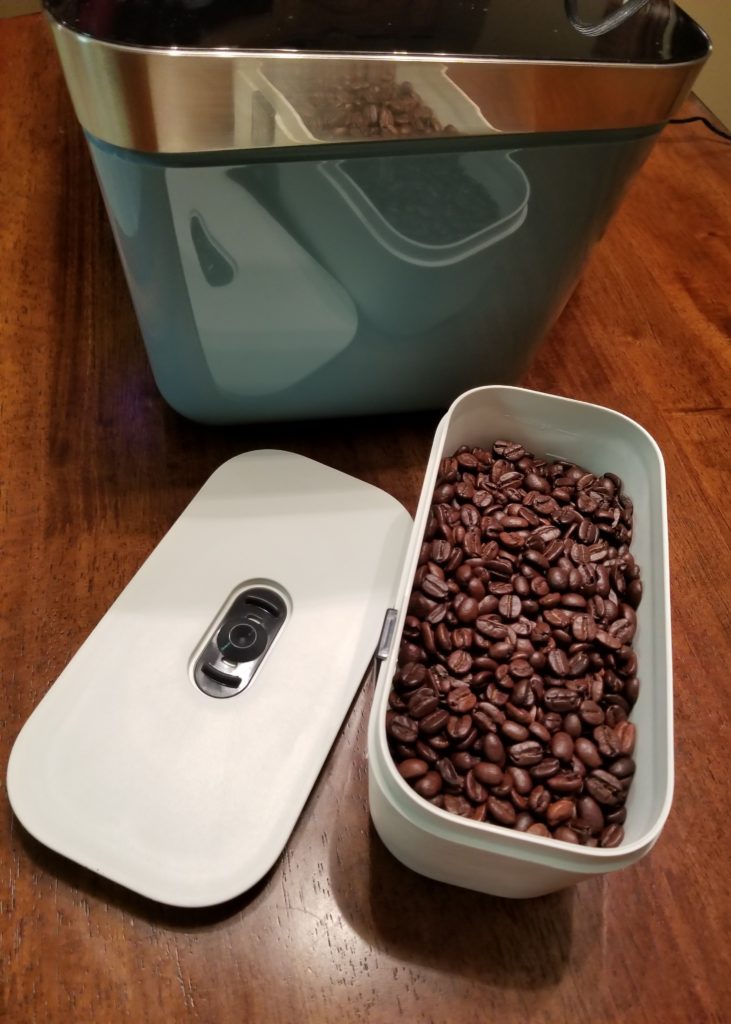 The Vacuvita bags and containers are also terrific for marinating and the bags are super handy for cooking Sous Vide.  Vacuum sealing the bags and containers is a quick and easy process that's done outside of the base unit (so you aren't disturbing the items already vacuum sealed in the base.)  You simply place the vacuum seal attachment in the correct position on the container top or bag and press a button to activate.
This video demonstrates how simple the process is (and gives you a great overview of all the colors available for the base and containers):
The nitty-gritty on the Vacuvita One Touch Storage System:
Super easy to set up
Ridiculously easy to use, seriously, it's basically like insert food, press a button to seal and you're done
Sturdy and made of quality materials
Base acts as a storage unit for dry goods
Personally would like the base to be bigger.  It's adequate for bread storage but for larger families or those who use multiple types of bread products regularly, it would be nice to have a bigger base size available.
Unit needs be plugged in to open the base unit and of course, to activate the vacuum seal when you close it.  Not a huge issue, but if you are using bread items often, it may be better for storing things you won't access as often.
Base unit and containers are very attractive and will look great in any kitchen.
Vacuum bags reseal which is an amazing feature that makes it easy to just use a portion of your freezer goods and then quickly re-vacuum seal the remainder.
Compatible app is great for keeping track of your stored items.  I especially love that it has the ability to send reminders to help you remember to use up items before they expire.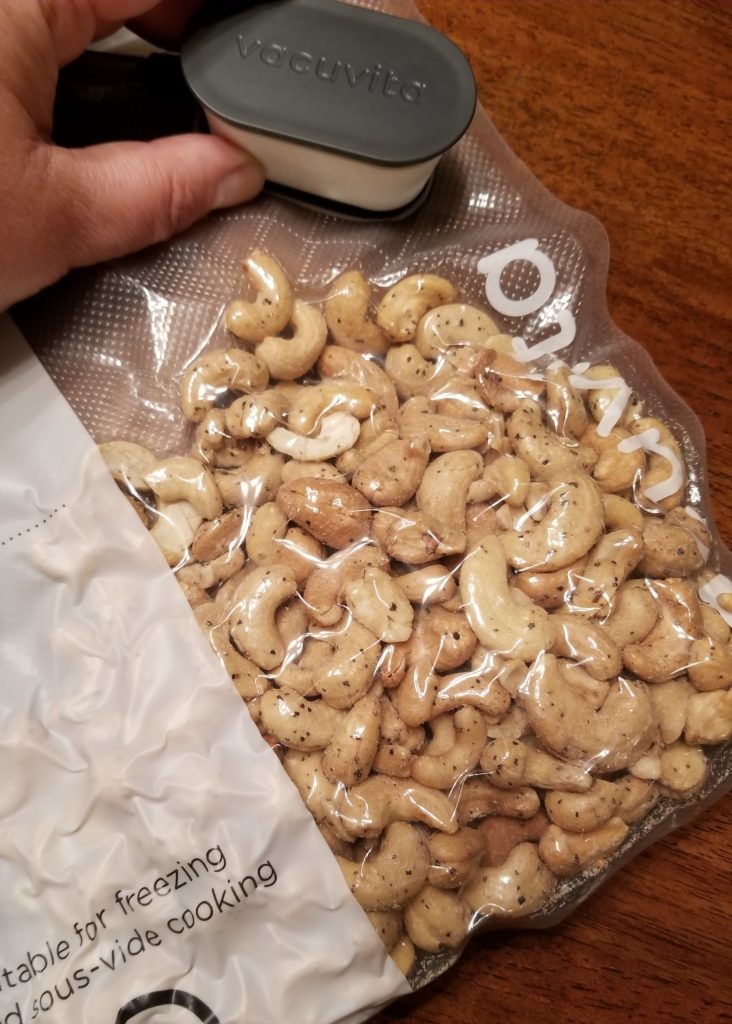 Overall, I think this is a superior quality system with excellent features to help make keeping your food item fresh a total breeze.  Definitely a wonderful, well-designed appliance you'll want to add to your kitchen!
The Vacuvita One Touch System is currently available on Amazon and via national appliance retailers.  You can find more information at
What food products would you love to keep fresher longer?