Not sure how things are in your neck o' the woods, but it's been a long and finicky Winter here!  I'm so happy to see signs of Spring popping up.  Easter is right around the corner, Spring cleaning has begun and I can't wait to dig into the garden.  Thanks to our partnership with Ball Canning, I'm also preparing to share this season with some very clever new product designs.
If you live in the country or homestead, I have no doubt that you will wholeheartedly agree – Ball Canning enhances your home!  In nearly every room, and certainly in my cupboards, you'll find an abundance of jars.  From food preservation to kitchen drink cups to desktop piggy banks to cotton swab holders, there are infinite uses for these versatile icons.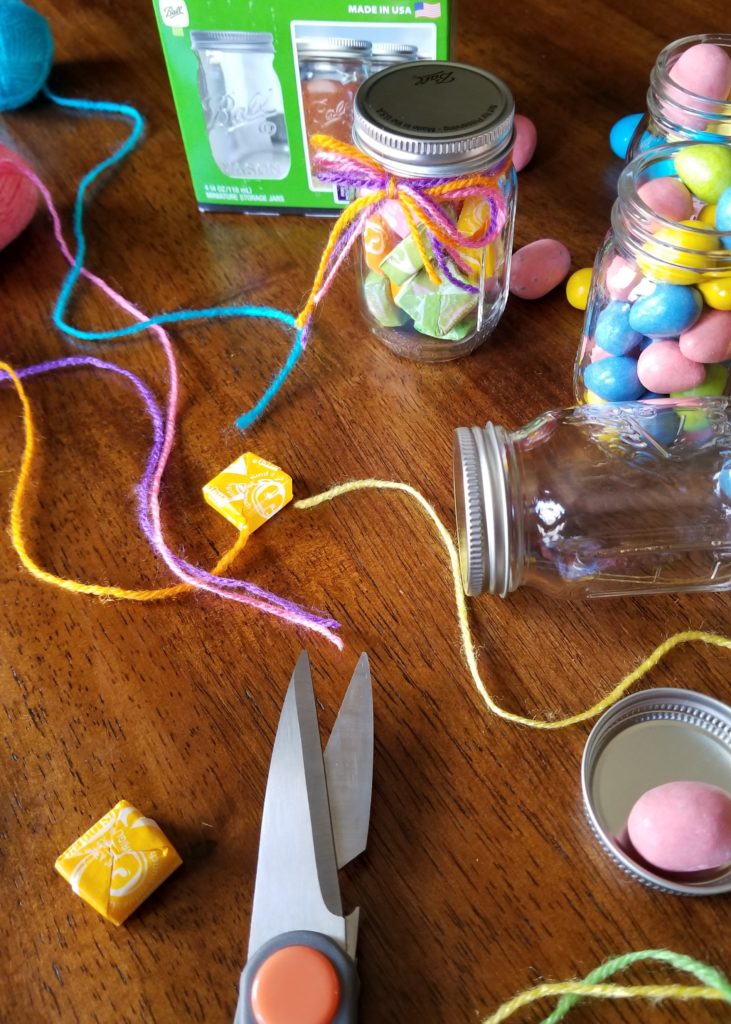 To be honest, I've never met a Ball Canning jar that I didn't love and this season's collection is no exception!  Check it out:
[amazon_link asins='0848746783,0848754522,B00212IHBY,1632280213,1623154391,B00RG0IWBG,0778801314′ template='ProductCarousel' store='ruralmom' marketplace='US' link_id='71fdaef5-3fa3-11e8-91dc-1322b54a2968′]
Everything product you love is adorable in miniature, isn't it?  The Ball Mini Storage Jar is ridiculously cute and ever-so-handy, too.  While it's not for home canning use, there are plenty of other creative uses like storing dried herbs and craft supplies or serving up mini desserts and beverages.
They are also perfect for sharing with others.  Fill them with gifts, homemade spices, candies or even tiny fairy gardens. Everyone will simply adore them!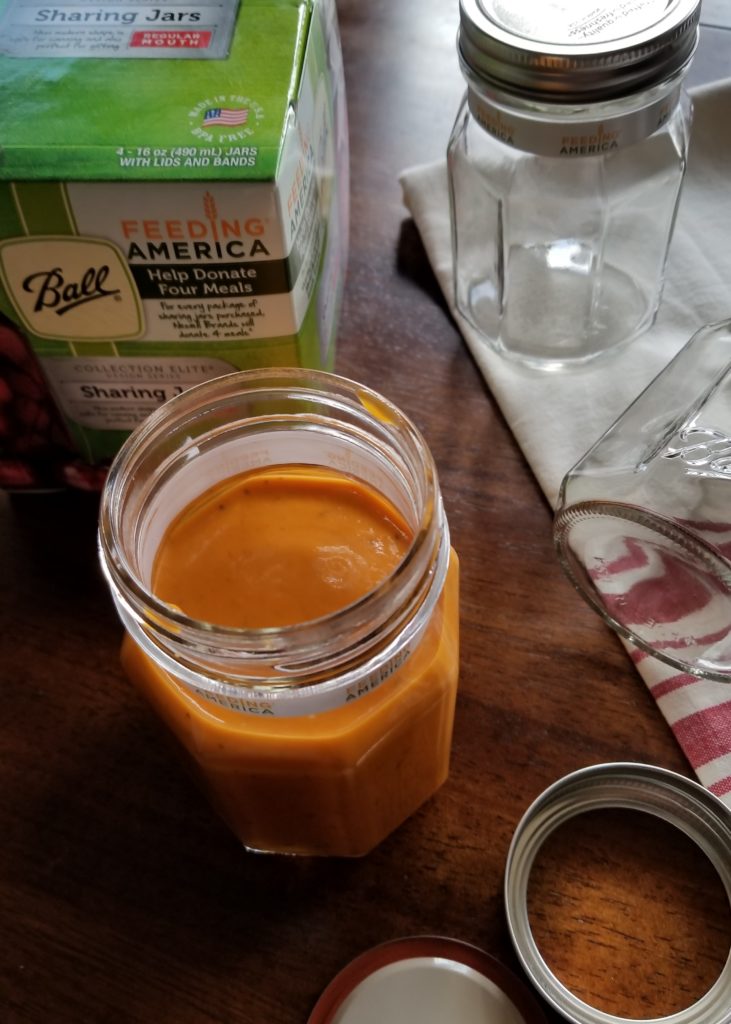 Ball® Collection Elite® Sharing Jar
This special jar is designed specifically to promote gifting and sharing behaviors in the canning community. For every package of Sharing Jars that is purchased, Newell Brands is donating a portion to Feeding America® (up to $150,000 in total for the donation campaign- read more HERE.)
These beautifully sculpted jars immediately inspired me to share some of my favorite tomato basil soup with a neighbor who was shut in from our recent snow storm.  It's the perfect size for a good, hearty bowl of soup and such a beautiful jar to gift along with your farm fresh goods.
Ball Collection Elite Sharing Jars are safe for canning, have a long neck design that is great for tying ribbons and tags to and of course, make beautiful drinking glasses or storage containers, too.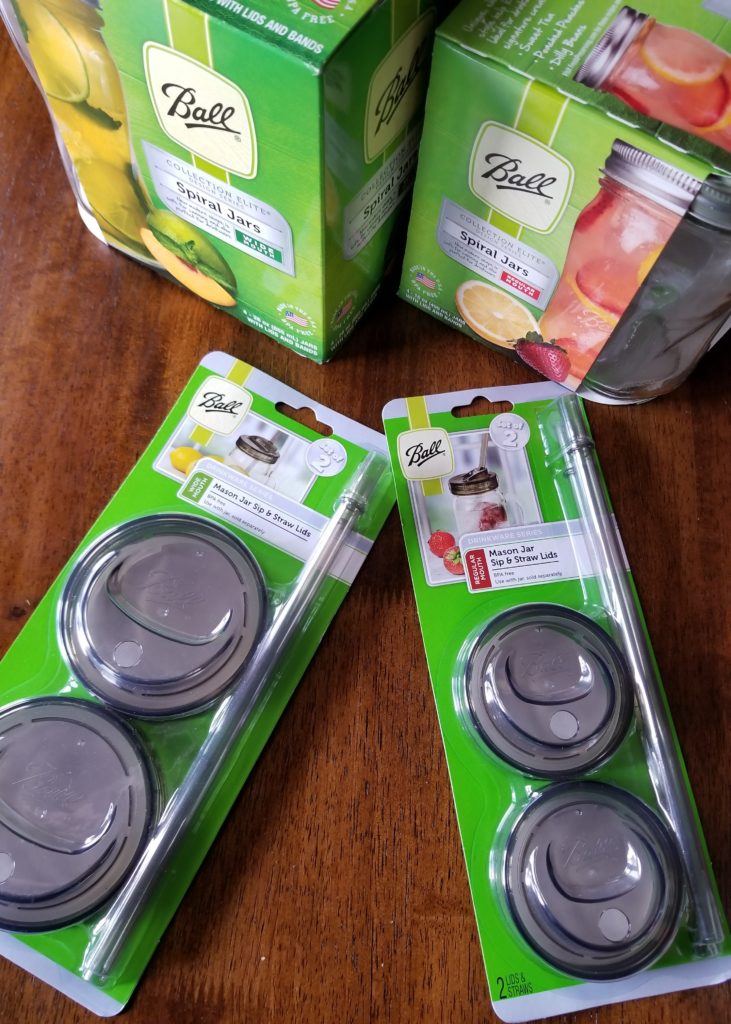 Ball® Spiral Wide Mouth 28oz Mason Jars
With the weather finally warming up, I've been headed outside for Spring clean-up and garden and pool prep.  One of my favorite refreshers to help keep me hydrated while I work is a combination of grapefruit juice and fresh mint.  The Ball Spiral Wide Mouth 28oz Mason Jars paired with the Ball® 1-Piece Wide Mouth Sip and Straw Lids are the perfect vessel to hold this quencher.
The beautiful spiral shape of the jars is not only eye-catching, it also provides a comfortable grip when enjoying your drinks.  The lids top things up with a stylish, snug fit that helps keep dust and dirt out and the straw, naturally, makes it easy to take a quick sip and get back to work.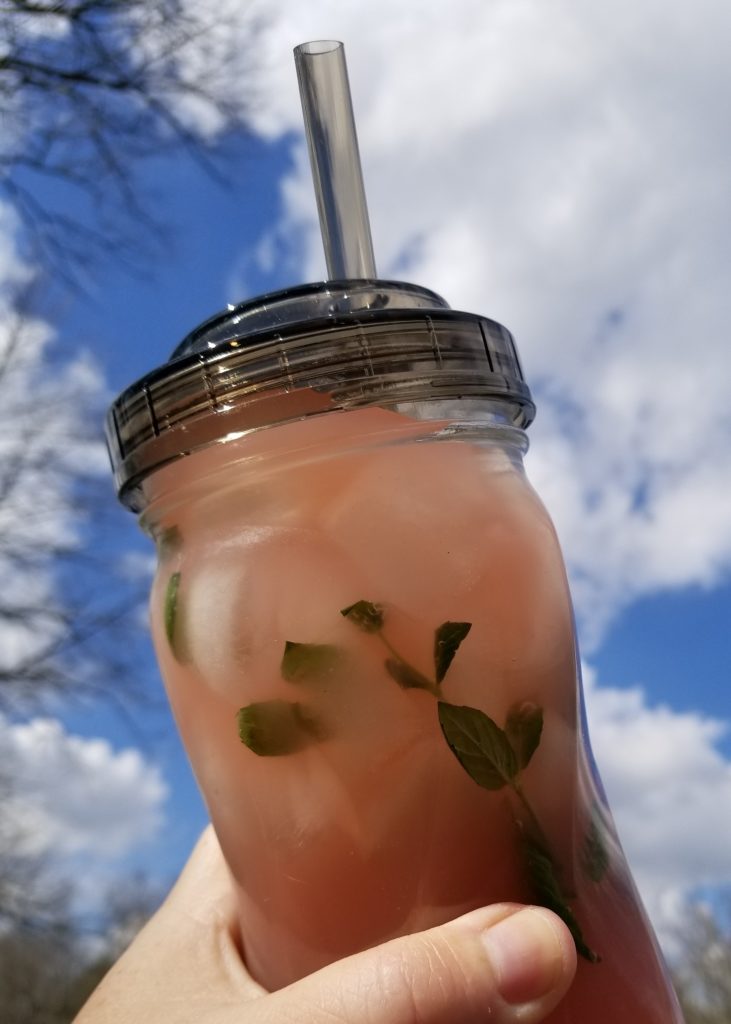 As they are safe for canning, the Ball Spiral Wide Mouth 28oz Mason Jars are also a terrific option to use when you want to share your canned goods with others.  The spiral design will really make an elegant statement for your presentation.
The creative possibilities are endless with Ball® Spiral Wide Mouth 28oz Mason Jars. The unique spiral shape will make your canned creations stand out and can also be used for a wide variety of decorating options.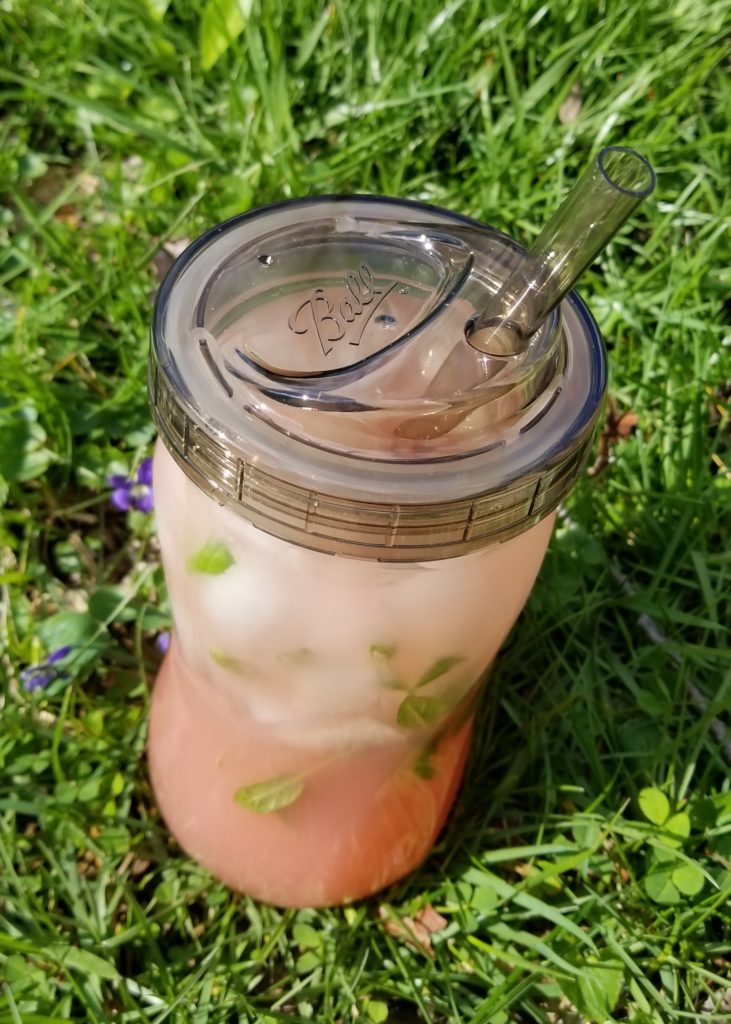 There are even more reasons to fall in love with this new collection, too.  All of the new products mentioned above are BPA-free, dishwasher safe and made in the USA!
Win a Ball Canning Prize Pack
Thanks to our storage-savvy friends at Ball Canning, one (1) Rural Mom reader will win a Ball® Canning Prize Pack including:
Ball 4oz Mini Storage Jar
Ball Collection Elite Sharing Jar
Ball Spiral Wide Mouth 28oz Mason Jar
Ball 1-Piece Wide Mouth Sip and Straw Lids
US only, 18+.  Prizing provided by Ball Canning.  Manufacturer reserves right to substitute prize product with a product of equal value, depending upon availability. 
ENTER via the Rafflecopter below:
What will you share in your new Ball Canning collection jars?