How are your healthy New Year's resolutions going? Are you still sticking to them? By now, many of us are falling off the proverbial wagon, so I thought it would be a good time to give you a few new options for giving those waning resolutions a boost!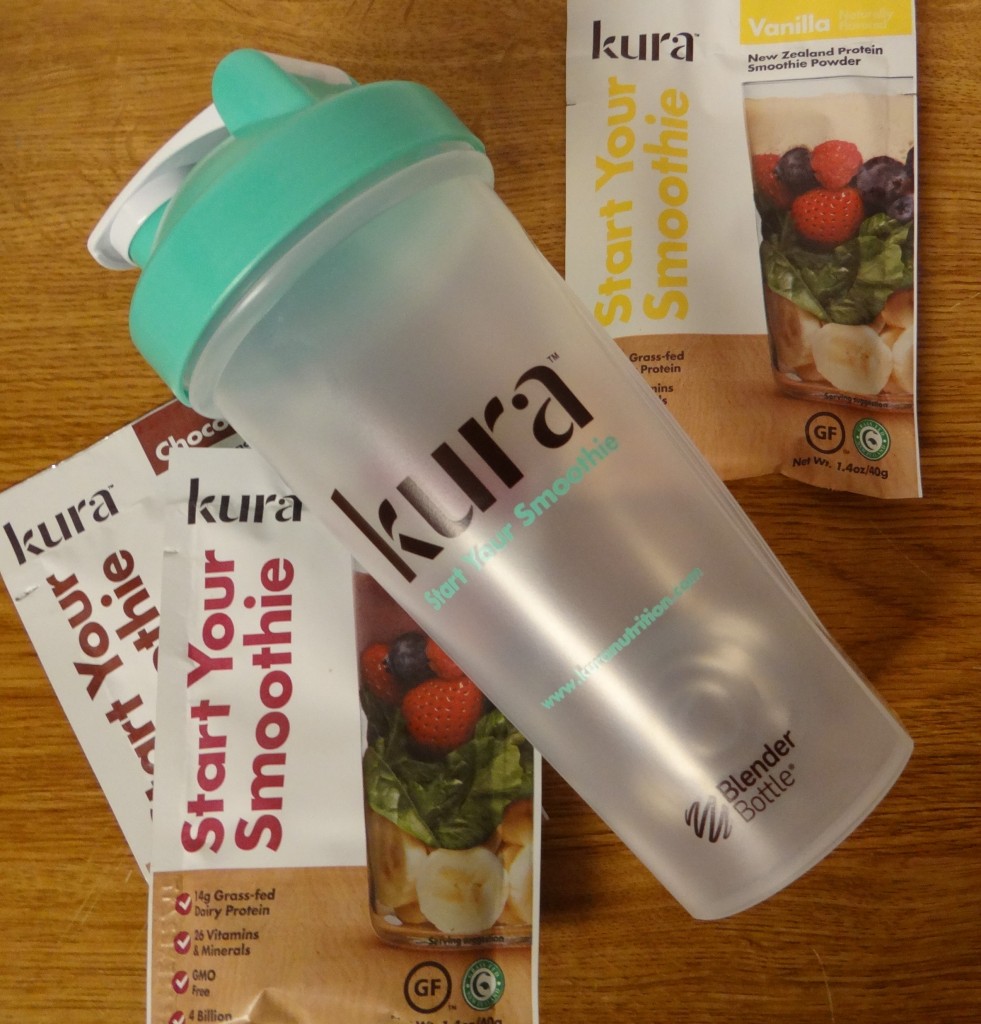 First, begin your day with a delicious smoothie! Kura Start Your Smoothie is a quick and easy way to make sure your smoothie contains the protein and vitamins you need for a great start to your day. Kura is made from natural ingredients, GMO Free, contains 14g of grass-fed dairy protein, and comes in berry, vanilla, or chocolate flavors. Simply add your favorite fruits and juices for a delicious and natural health boost!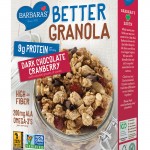 Is snacking a problem for you? If so, let's talk about Barbara's Better Granola (say that 5 times fast!) It's a nice alternative because it's got much less fat and calories and more protein than leading granola brands. With choices like Chocolate Cranberry and Oats and Honey, you can satisfy a sweet tooth without ruining your diet! Barbara's also carries lots of other healthy and good for you (and the kids too!) snacks like fig bars, cereal, and cookies. You're sure to find something there you'll love.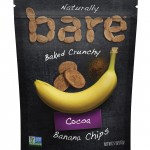 Another one of my favorite healthy snack options is Bare Snacks Cocoa Banana Chips . Chocolate and bananas – need I say more? Just in case that flavor combination wasn't enough to send you straight to the website, I'll give you a few more reasons why this snack is something you'll wonder how you ever lived without.
The ingredient list is simple – bananas and organic unsweetened cocoa. The banana chips are also gluten free, fat free, and contain no added sugar, oil, or preservatives. They're completely natural and completely delicious.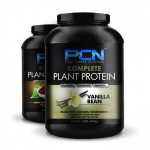 PCN's Complete Plant Protein is the perfect option for someone who needs a little bit more protein in their diet but prefers to get it from plant sources. It's available in both vanilla and chocolate flavors, and is free from artificial colors, sweeteners, or flavors. The protein powder is also gluten free, soy free, dairy free, non GMO, and vegan. It's one of the cleanest, purest sources of protein you can fuel your body with and might just give you that boost you need to get through your morning workout.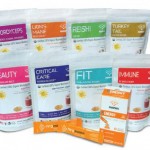 Another powder I want to tell you about is Mushroom Matrix Mushroom Powder. You'd be surprised to know all of the amazing ways mushrooms can help and heal your body.  Mushroom Matrix produces mushroom powders to enhance your beauty, mind, and overall health. They're a whole, raw food, gluten-free and non-GMO product made right here in the USA. With all the health benefits of mushrooms, mushroom powder is definitely a product you'll want to find out more about!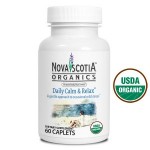 If stress and anxiety are issues for you, you'll love Nova Scotia Organics Daily Calm and Relax …and Be Happy Tablets . These USDA Certified Organic and natural tablets can help give you the boost that you'll need to get through a rough day with the kids, at work, or whatever the case may be. The tablets are packed with a six B Vitamins and other herbal nutrients well known to support a healthy level of relaxation. Mental health is just as important as physical health, and if you feel great mentally, the rest is much more likely to fall into place.
When it comes to supplements and options for helping you keep up with those healthy resolutions, this is just the tip of the iceberg. There are so many more great products out there to help you. All you have to do is look for them.
Do you have a favorite new health product find? Feel free to share with us!