Every time back-to-school rolls around, the kids and I are always excited to head out and find new school supplies to start the year off with.  One thing we continually find, though is while there are a ton of themed products to choose from, there aren't always matching sets or more frequently, there are not quality products available within our budget range. It's tough to justify paying $3.00 character pencil case you can find in a plain color for 50 cents or less!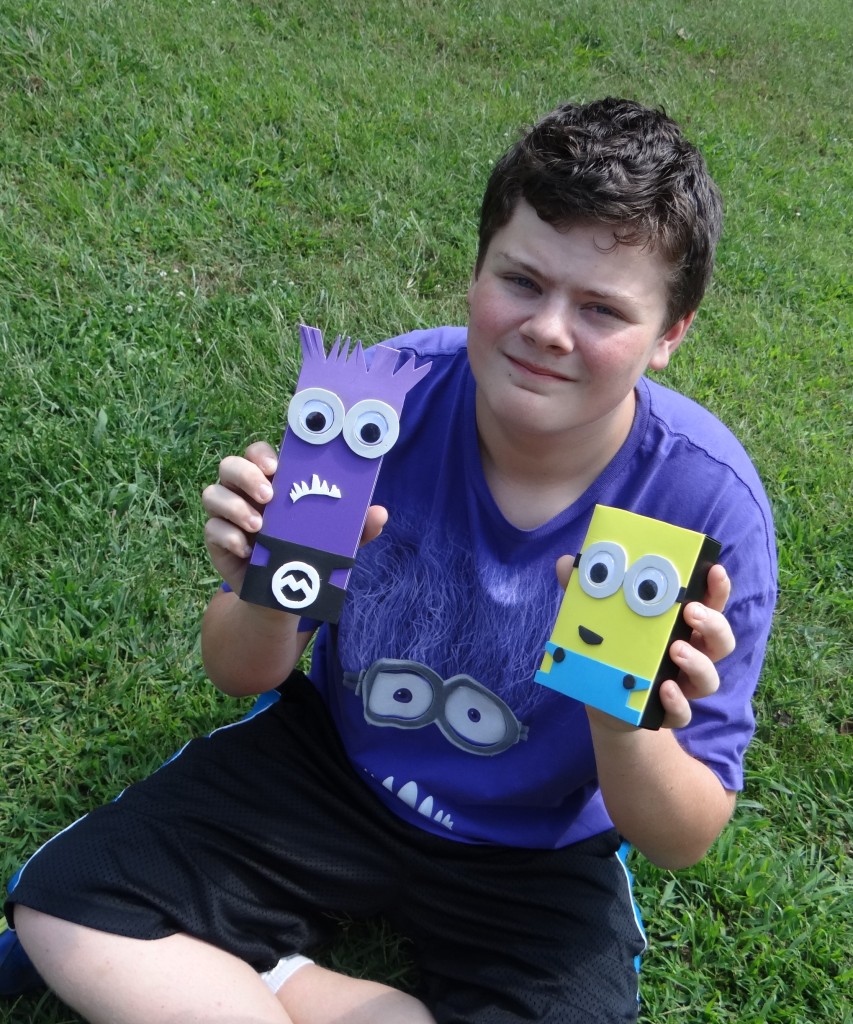 Yet, my kids want character-themed or other specialty school supplies that reflect their interests.  To resolve this issue, we've learned to apply a little DIY ingenuity each year by utilizing our creativity and craft supplies we generally already have on had from past crafts and school projects.  Minions are a family favorite and the shapes of pencil cases or index card cases are a natural for designing some of these loveable characters.  The total cost of this Minion Pencil Case Craft was under $1.00 as I picked up the pencil cases for 10 cents each and the index card cases for 50 cents.
The supplies needed to duplicate this design are:
Craft glue
Scissors
Googly eyes (large)
Foam sheets (in your choice of colors)
1 rectangle pencil case
1 index card case
Your imagination!
Minus the imagination (which is already within you!) you can find all the supplies you need at your local convenience or dollar store.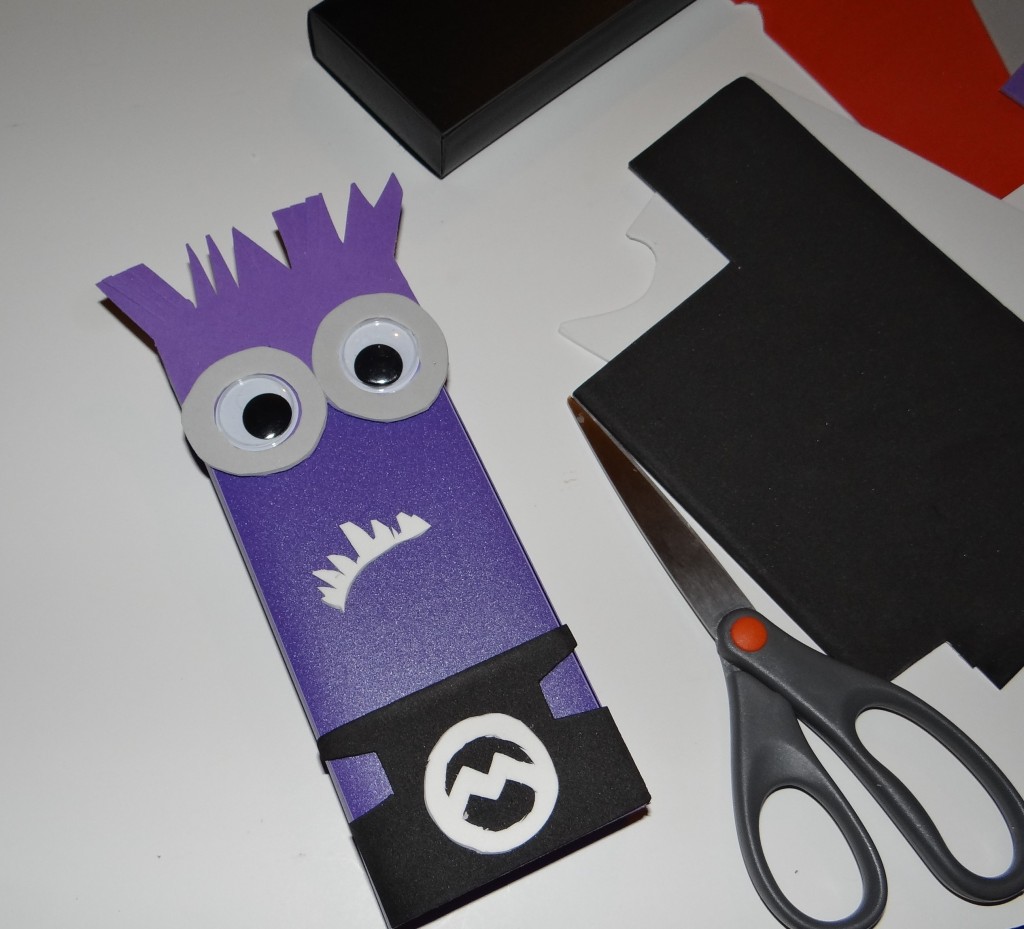 To create Purple Minion pencil case, we started with a purple color rectangular pencil case and used purple, black, gray and white foam sheets and with a pair of googly eyes.  All the shapes were cut free hand using the pencil case as our tool to gauge the size.  You could also use stencils, rulers and shape patterns to help you create a more uniform look.  We were content with having our cases have a more natural handcrafted look.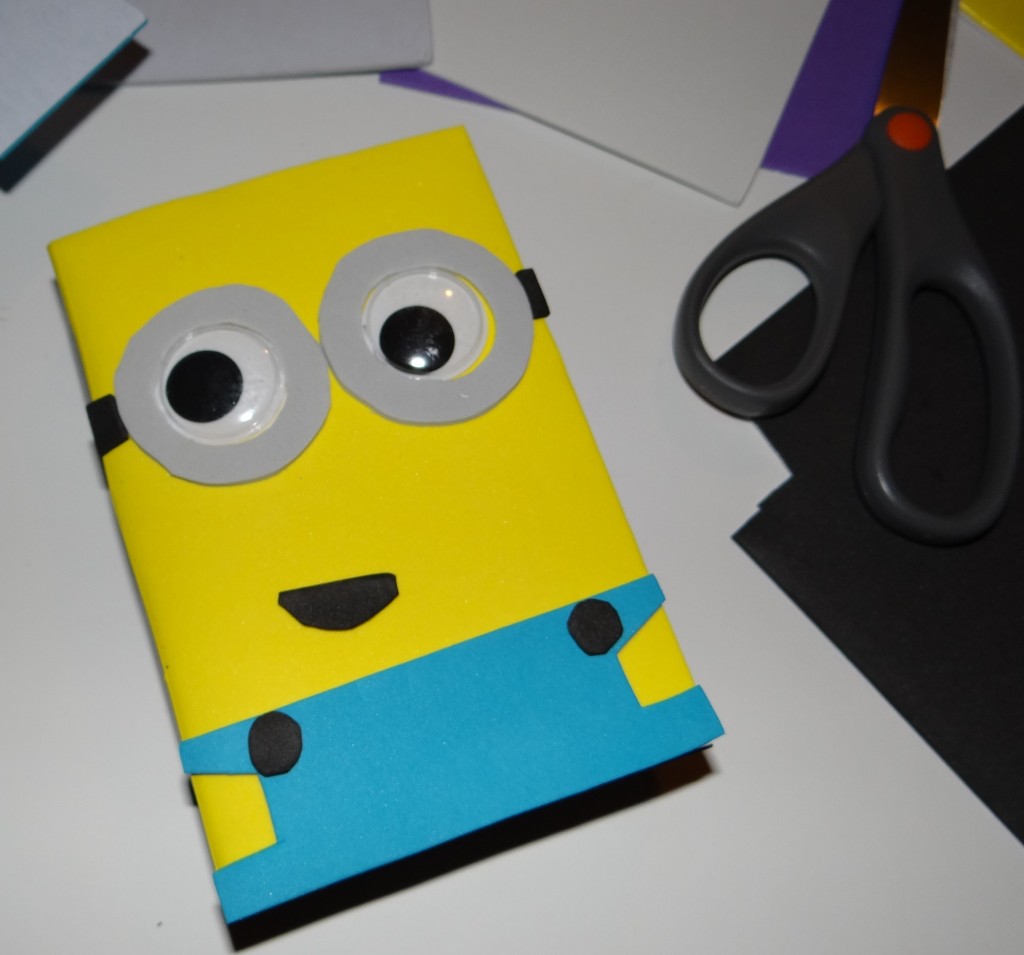 While we certainly have knowledge of our favorite Minions and how they look, dress and so on, to help ensure we had the little guys correctly designed, we simply looked up a few pictures on Google for inspiration.  In addition to creating a foam "look" for your pencil case, you can further personal with your child's name or any other style touches you wish to embellish the case with.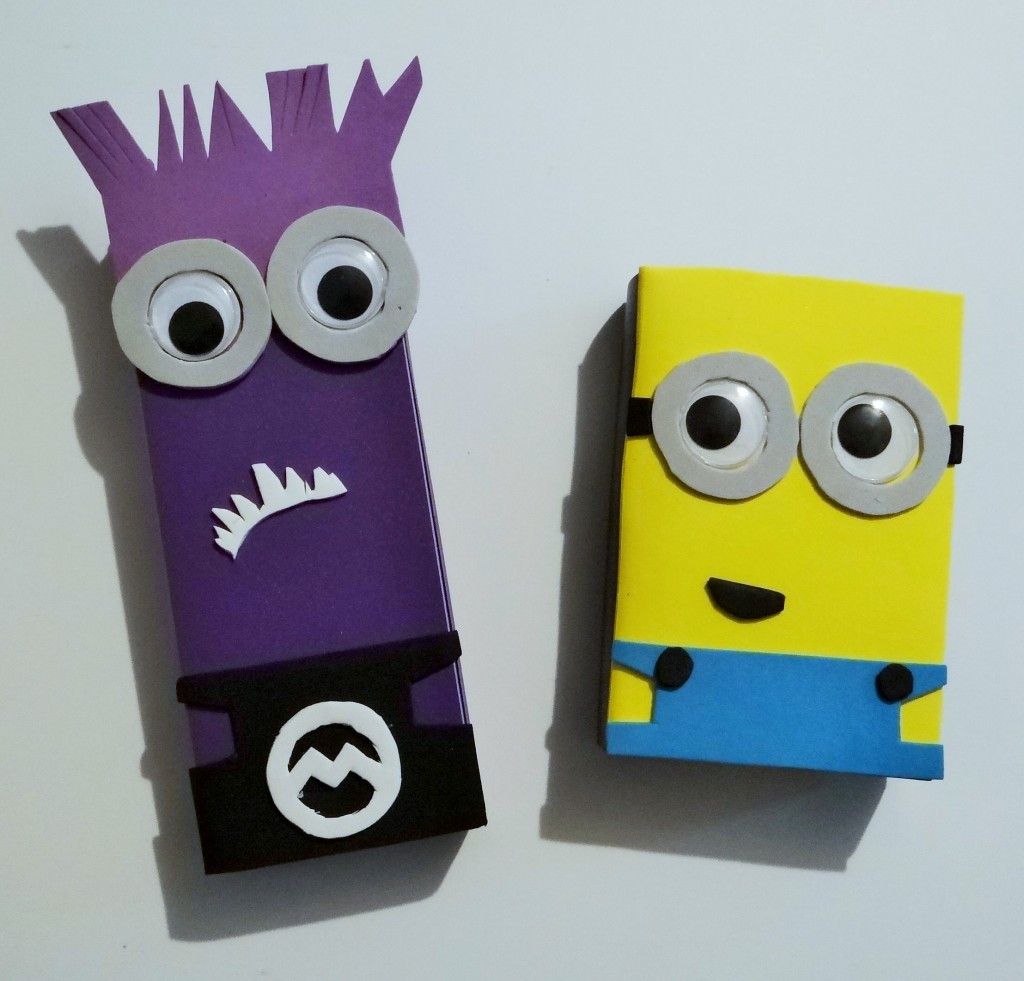 That's it!  A few supplies, a little imagination, a fun craft time and lickety-split we have a custom, unique matching school supply set for far less than we could purchase a stock one for in the store.  I hope our idea sparks your creativity at back-to-school time… or at least a fresh, fun way to put on your best Purple Minion face!