The crisp, cool days of autumn have fluttered in. Campfire s'mores, piles of pumpkins, and festivals galore beckoning us with temping scents and sensations. It's a time of reflection as we drink in nature's vibrant hues and savor the bounty under the harvest moon.
Nothing tickles our taste-buds quite like fall flavors and we've lined up the best new fall flavored foods you need to try this season. Be quick about it though, many of these limited edition foods will disappear from the shelves before the last leaf of autumn touches down!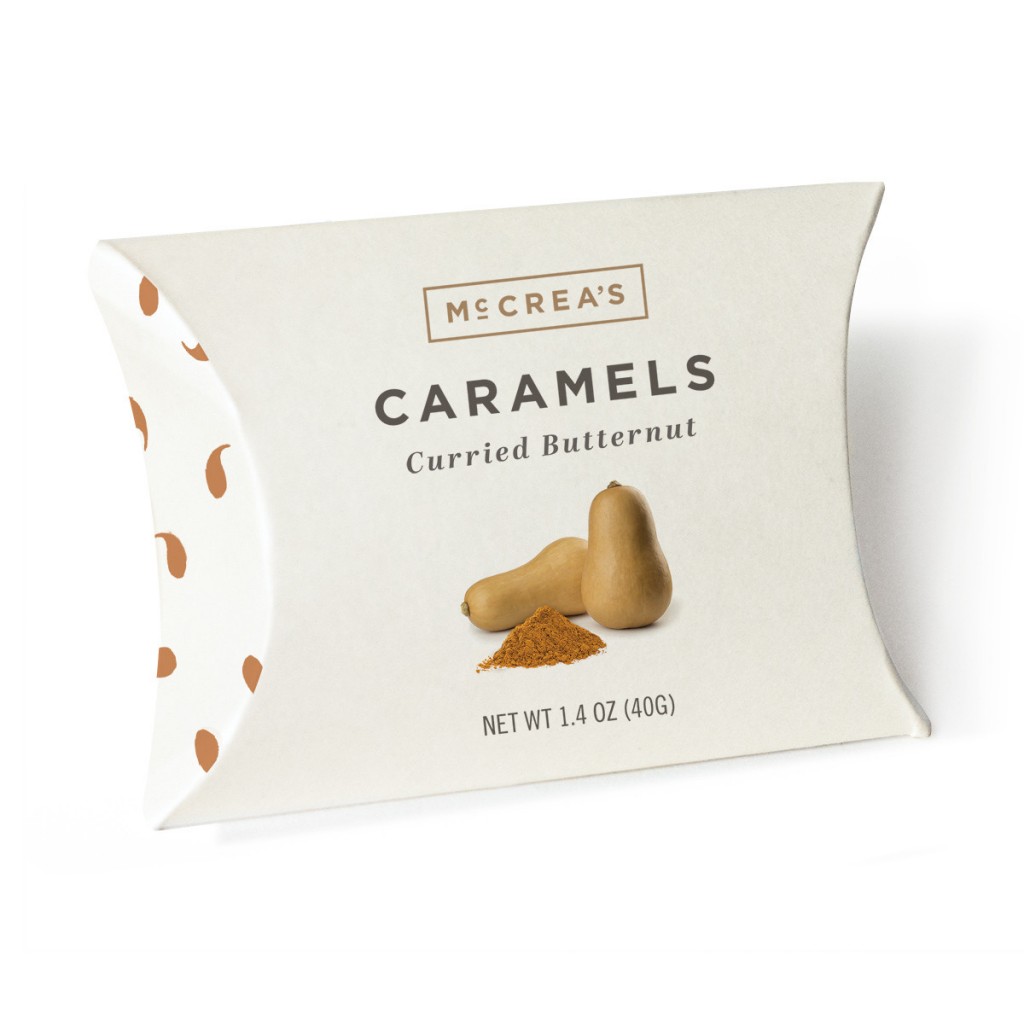 McCrea's Candies Curried Butternut Small Batch Caramels
Typically harvested in late September through October to ensure the skins are thick enough for winter storage, Butternut squash is a garden favorite often featured in many a holiday meal.  McCrea's Candies have captured the delicious fresh off the vine taste of Butternut, spicing things up with a South Asian flair.  It's a crazy-good gourmet taste of autumn with a sweet finish!
In addition to McCrea's Curried Butternut Caramel, you'll find a whole list of delectable handcrafted flavors including Tapped Maple, Dark Roasted Mocha, Ginger Fusion, Rosemary Truffle Sea Salt, Highland Scotch, and Black Lava Sea Salt.  Find our more at http://www.mccreascandies.com/

Thomas' Limited Edition Pumpkin Spice English Muffins
Breakfast is elevated into fall nirvana with the toasted crunch of Thomas' Limited Edition Pumpkin Spice English Muffins.  Top it with a little pad of butter and you'll swear grandma's pumpkin pie just hit your brunch plate.  If you aspire to create a true indulgence, spread on a little cream cheese!
Thomas' Limited Edition Pumpkin Spice English Muffins in stores nationwide for a limited time and available starting this September through November 2015. Made with real pumpkin, spices and cinnamon, they are the most popular of the five Thomas' Limited Edition flavors, Americans' high demand for pumpkin spice has actually caused Thomas' to run out of ingredients sooner than expected in the past three years.  Check out http://thomasbreads.com/where-to-buy to find this delight!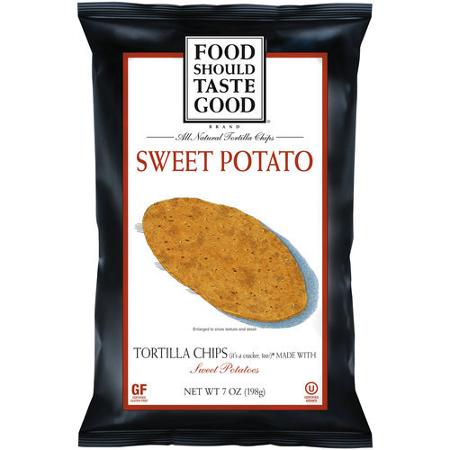 Food Should Taste Good Sweet Potato Tortilla Chips
My personal favorite of the Food Should Taste Good chip line, Sweet Potato Tortilla chips are terrific any time of year, but they truly deliver your taste-buds a wonderful hint of the holidays!  With cinnamon and nutmeg, they are a riff on a classic baked sweet potato.  An interesting match for any salsa and fabulous enjoyed on their own.  They are also a great choice for those who appreciate a snack made with wholesome ingredients containing zero trans fats, no cholesterol, and certified gluten free and Kosher.
Food Should Taste Good Harvest Pumpkin Tortilla Chips are another season favorite, great for serving at fall gatherings.  Find out more at http://www.foodshouldtastegood.com/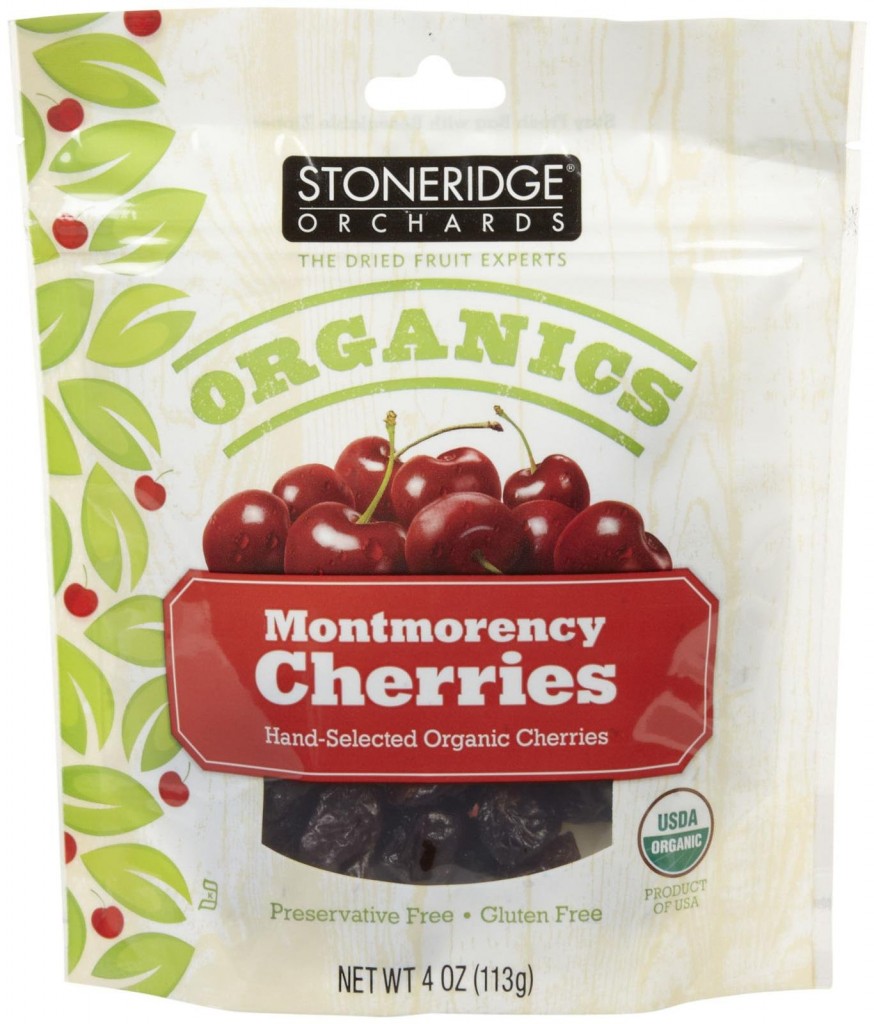 Stoneridge Orchards Dried Cherries and Cranberries
Often synonymous with late summer, these sweet treats are harvested well into beginning of fall and can be dried for use, gifting us cherry pies and garnishes throughout the year.  Their dried red fruit partner, cranberries usher in the holiday season like no other fruit can!  Stoneridge Orchards has perfected delivering us quality dried cherries and cranberries to delight our palettes and to top our yogurts!
Aside from topping your yogurt or fro-yo with them, dried cherries and cranberries are easily added to cereal, side dishes like holiday stuffing and of course, make a great dessert addition or topper. Get more information about these fantastic fall flavor "must haves" at http://www.stoneridgeorchards.com/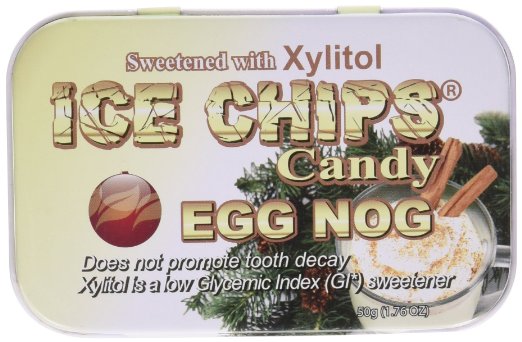 Egg Nog Ice Chips Candy
It's never too early for egg nog!  As soon as the first hint of cold enters the air, I'm ready for a taste of this seasonal favorite.  Since it's not likely I'll find an at the upcoming fall festivals, I was super glad to find the rich, spiced flavor I love in Egg Nog Ice Chips Candy.   Ice Chips  offers a delicious, all-natural and sugar-free candy in seasonal and traditional flavors, perfect for satisfying your cravings any time of the year with zero guilt!  Place a tin in your purse, backpack, or purse for on-the-go refreshment.
Ice Chips® are available in 20 tantalizing flavors including other season favorites such as Pumpkin Spice, Cranberry, Ginger, Peppermint, Wintergreen, and Cinnamon.  Find out more at www.icechipscandy.com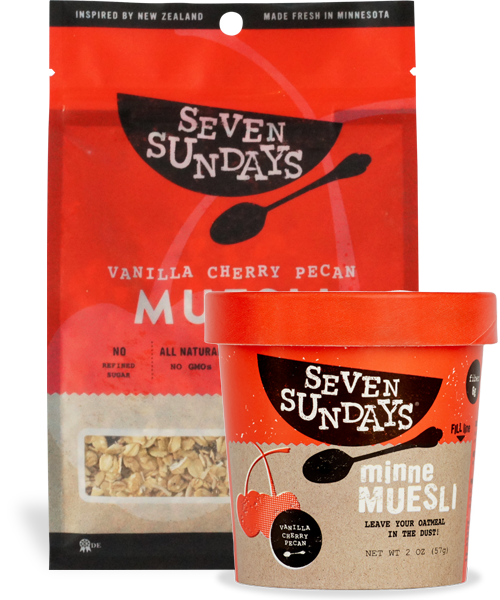 Seven Sundays Vanilla Cherry Pecan Muesli
Just saying "vanilla cherry pecan" conjures up the warm and toasty spirit of the fall season!  Adding Seven Sundays Vanilla Cherry Pecan Muesli will get your fall breakfast time off to a amazing and energizing start.
Seven Sundays wants people to understand WHAT muesli is. So, they're on a mission not only to clean up the breakfast aisle and make breakfast special again but also to help moms and others learn that eating Seven Sundays is like any cereal but less sweet, unprocessed and more versatile. And, simply serve with milk, yogurt, fruit, hot water, etc. Seven Sundays is a simple mix of whole grains, nuts, seeds, dried fruits and a bit of organic honey for good measure.
What I think Seven Sundays has delivered to the breakfast is the wholesome taste of "awesome," and the Vanilla Cherry Pecan Muesli is simply a lovely autumn morning in a bowl!  Available nationwide at Target, select Whole Foods stores and other regional grocery locations.  Use the store finder at http://www.sevensundays.com/apps/store-locator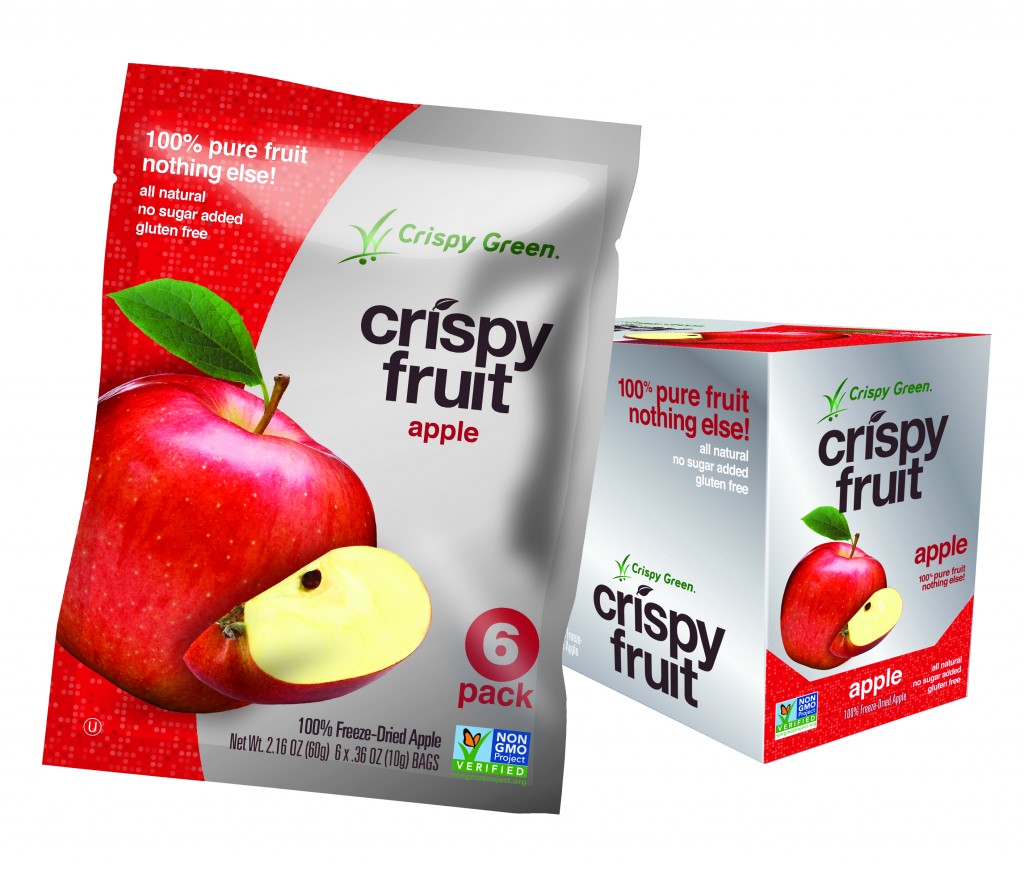 Crispy Green Apple Crispy Fruit
We truly cannot discuss the fall season without adding apples into the mix.  That fresh-from-the-orchard taste has been captured well in Crispy Green Apple Crispy Fruit, giving us a portable snack option bursting with autumn flavor!
Crispy Fruit snacks are 100% freeze-dried fruit slices that are made of real fruit and nothing else. The taste in Crispy Fruit comes from the fresh fruit itself. There is no sugar, sweeteners or other additives used. Guilt-free snacking at its finest!  For more information on the Crispy Green Crispy Fruit flavor family, visit http://www.crispygreen.com/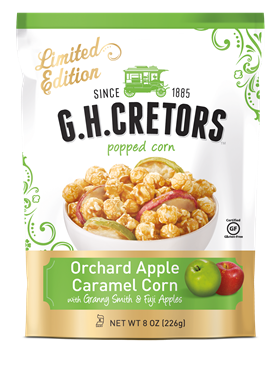 Limited Edition G.H. Cretors Orchard Apple Caramel Corn
Fresh orchard apples are even more wonderful when they are turned into one of the fall festivals stunning delights, caramel apples.  G.H. Cretors celebrates this seasonal favorite with the new Limited Edition G.H. Cretors Orchard Apple Caramel Corn.  This amazing snack is like a caramel apple on food steroids.  In a nutshell, it's wicked-good and (warning) highly addictive!
Creating fall snack perfection just wasn't enough for G.H. Cretors (and we've come to expect no less from this company,) you'll also find G.H. Cretors Pumpkin Spice Caramel Corn and G.H. Cretors Double Chocolate Caramel Corn to their fall lineup. Each new flavor incorporates the company's classically-delicious popped corn, which is made the old-fashioned way in copper kettles. Like all G.H. Cretors products, the Limited Edition varieties are made with all-natural, non-GMO ingredients.  Get the full scoop at http://www.ghcretors.com/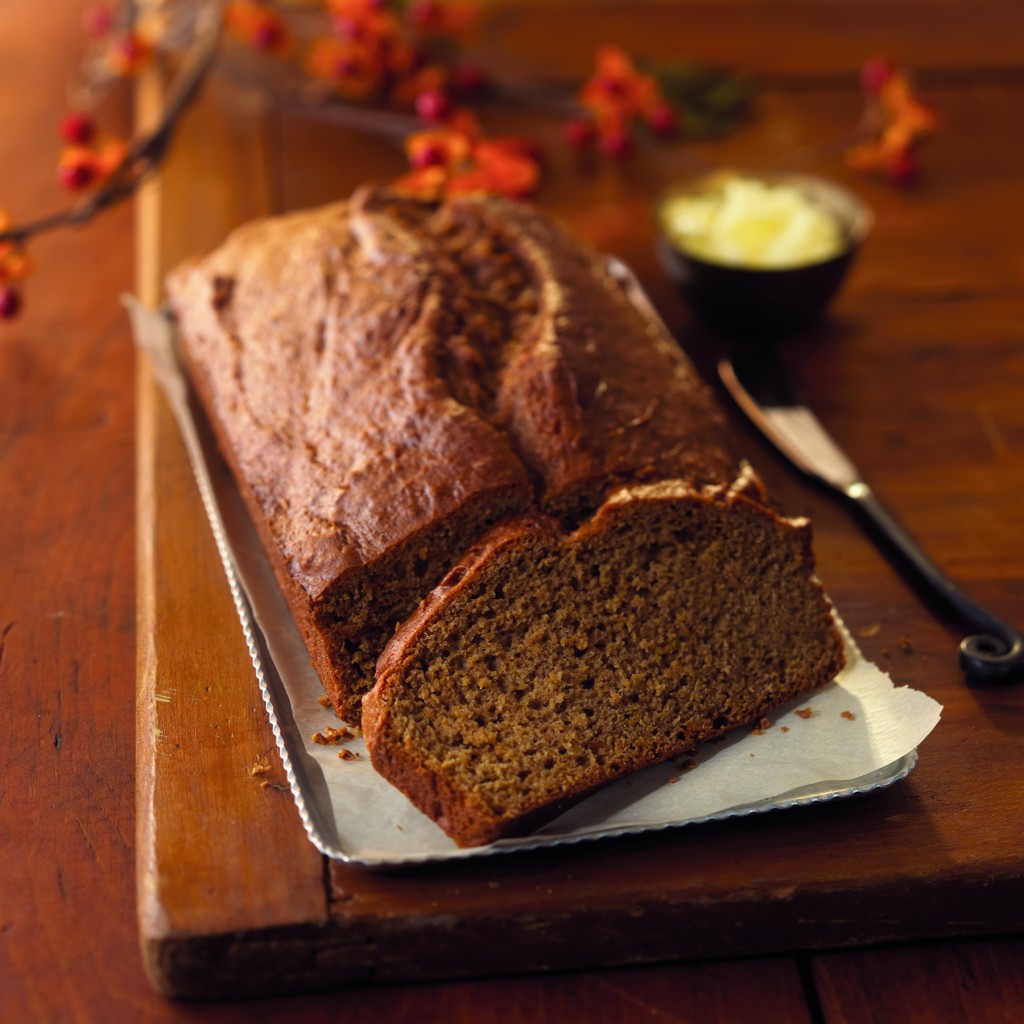 Tastefully Simple Pumpkin Patch Bread Mix
Pumpkin is perhaps autumn's most versatile and beloved treat.  Sweet, savory and ideal for decorating, too – what is there not to love about this delicious flavor?   Tastefully Simple is ready to fill the kitchen table with all things good-and-pumpkin with special limited edition offers including a divine Pumpkin Patch Bread Mix that delivers a fresh appreciation for fall's favorite gourd!
If that didn't completely satiate your pumpkin-filled desires, Tastefully simple has even more goodness  with a limited edition Pumpkin Spice Cheese Ball Mix and Pumpkin Spice Latte Drink Mix . It's sweet and spice and everything ginger, nutmeg and everything pumpkin nice!  Grab your fill of treats before they are gone at https://www.tastefullysimple.com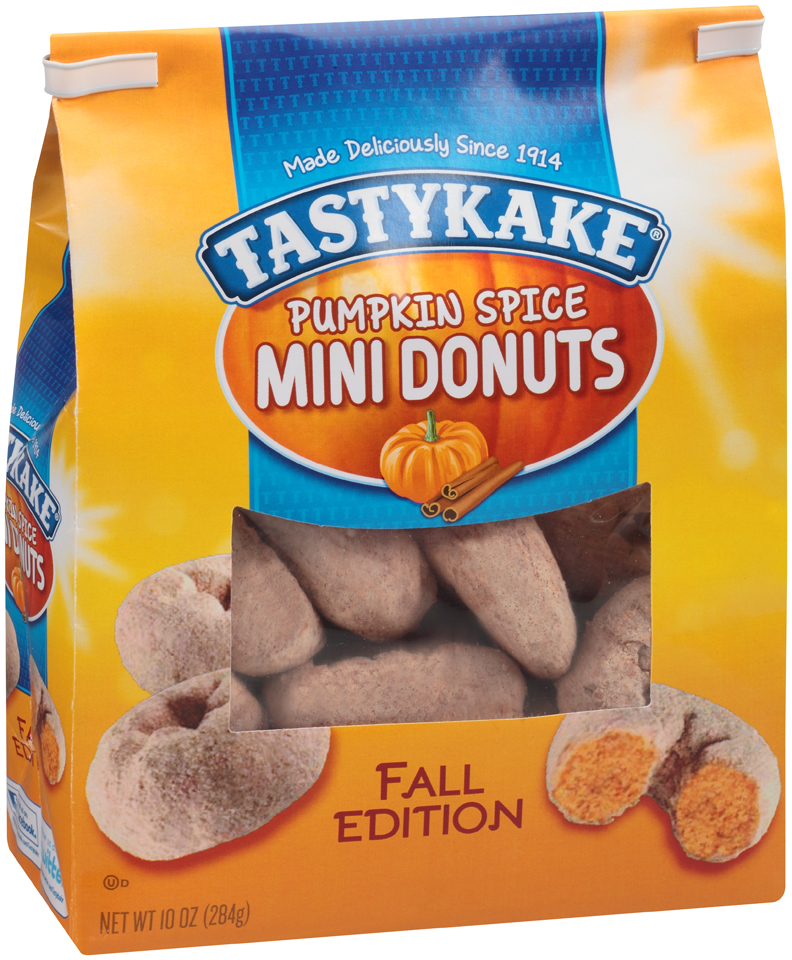 Tastykake Pumpkin Spice Mini Donuts
What do you want after you've had your fill of pumpkin on a brisk autumn day?  Why, more pumpkin!  Tastkake captures the fall favorite flavors of pumpkin and spice in a melt-in-your-mouth, delicious mini donut.  Great for a quick breakfast or an anytime snack!
Craving more fall flavors?  Tastykake has that covered too with Tastykake's Caramel Apple Mini Donuts (featuring apple flavored donuts with a caramel crumble coating,) Pumpkin Spice Cupkakes, Salted Carmel Kandy Kakes, and the new Karrot Kake Kandy Kakes. Tastykake's new limited edition Kandy Kake desserts are available for a limited time, so be sure to stock up on your favorites to enjoy during the fall season! Find out more at http://www.tastykake.com/