According to Search Logistics, Minecraft has over 140 million active players. Chances are you or someone in your household is one of them! As one of the most popular games in the world, hosting a Minecraft night with friends is an excellent choice of theme.
Here are some ideas to help make your event planning easy and enjoyable:
Theme and Decorations
Set up a gaming area with comfortable seating, preferably near a large TV or computer screens. Create a fun ambiance by playing the Minecraft soundtrack or remixes in the background.
Decorate the space with Minecraft-themed banners, posters, and props such as pixelated grass, TNT blocks, or even Minecraft-inspired paper crafts.
Gaming Activities:
Plan a group adventure or survival game in Minecraft. Collaborate to build an epic structure, embark on a quest, or survive against mobs.
Organize a mini Minecraft tournament with challenges like parkour courses, PvP battles, or redstone contraption competitions.
Use the "Minecraft: Gather, Cook, Eat! Official Cookbook" as a reference to create unique food-related challenges, like hosting a bake-off or a cooking competition using Minecraft-inspired recipes.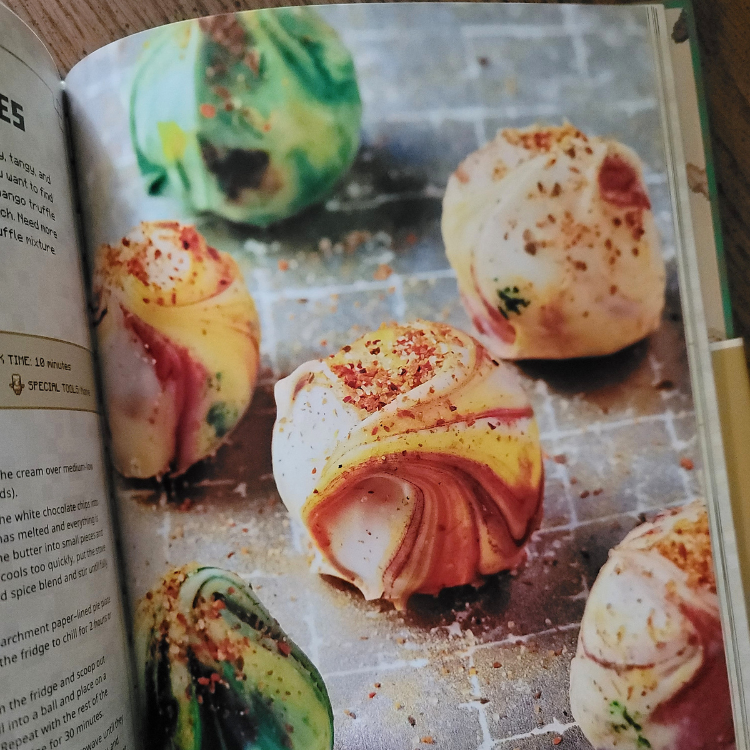 Food and Snacks:
Incorporate recipes from the "Minecraft: Gather, Cook, Eat! Official Cookbook" into your menu. Prepare dishes like M00shroom Burgers, Suspicious Stew, or Slimeball Tea.
Consider setting up a Minecraft-themed snack bar with items such as Goldfish crackers (representing fish), carrots (like the in-game food), or brownies decorated like Minecraft dirt blocks.
If you're feeling adventurous, you can even attempt to recreate a Minecraft-themed cake or cupcakes using the cookbook's cake recipes as a reference.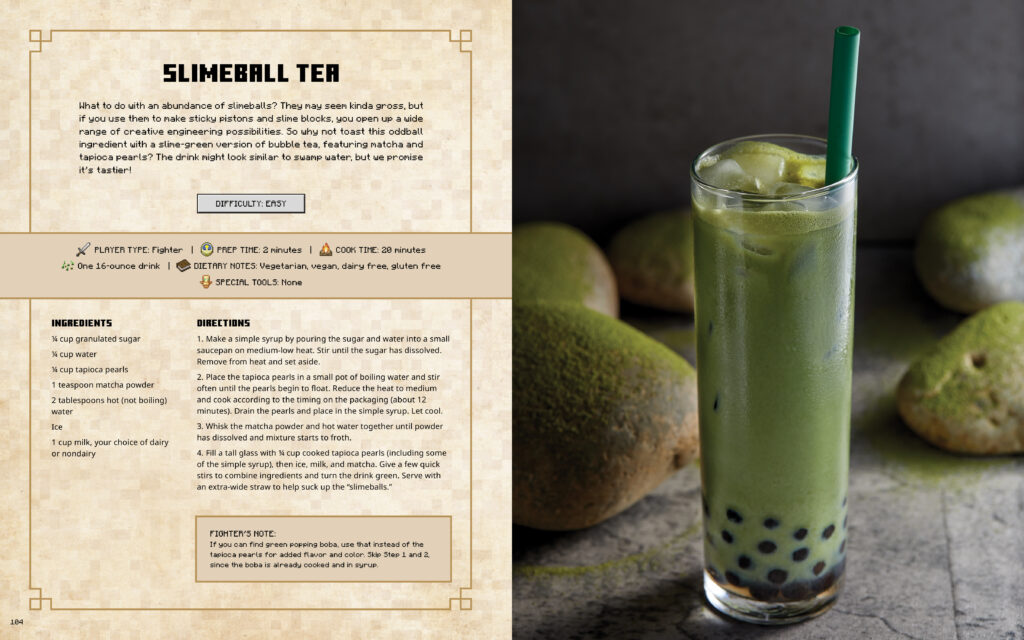 Crafts and Activities:
Set up a DIY station where your friends can create their own Minecraft-inspired crafts. Provide materials like foam blocks, construction paper, and markers to make pixelated swords, pickaxes, or Creeper face masks.
Print out coloring pages featuring Minecraft characters and allow your guests to color them during breaks or downtime.
Consider organizing a mini-build competition with LEGO blocks, challenging your friends to recreate Minecraft structures in the physical world.
Prizes and Favors:
Prepare Minecraft-themed goody bags or prizes for participants. Include small Minecraft toys, stickers, temporary tattoos, or keychains.
Award winners of Minecraft challenges or competitions with custom-made certificates or medals for their achievements. Consider giving out copies of the "Gather, Cook, Eat" Minecraft cookbook as a special prize or as a parting gift for each guest.
Remember to have fun, encourage collaboration, and embrace the spirit of Minecraft throughout the event. Enjoy your Minecraft night with friends!