We're all big fans of superheroes around here, but even bigger fans of our farm pets (who are quite heoric in their own way). Which is why finding a film that combines these two favorites makes DC LEAGUE OFSUPER-PETS our family movie night pick this week!
Krypto, Ace and pals have arrived for Premium Digital Ownership at home Based on characters from DC, and Superman, DC LEAGUE OF SUPER-PETS is also available on 4K UHD, Blu-ray and DVD.
Full of adventure and hillarity, this action packed movie is great for family members of all ages. The animation is brilliant, one liners quite funny, nostalgia level is cranked up high, and voice talent well chosen.
If you're going to pick one animated film to view this year, this should be it!
Before your watch, be sure to visit the DC League of Super-Pets official website for more family-fun including:
an exclusive AR experience
and a printable Activity Pack filled with crafts, mazes, coloring sheets and more.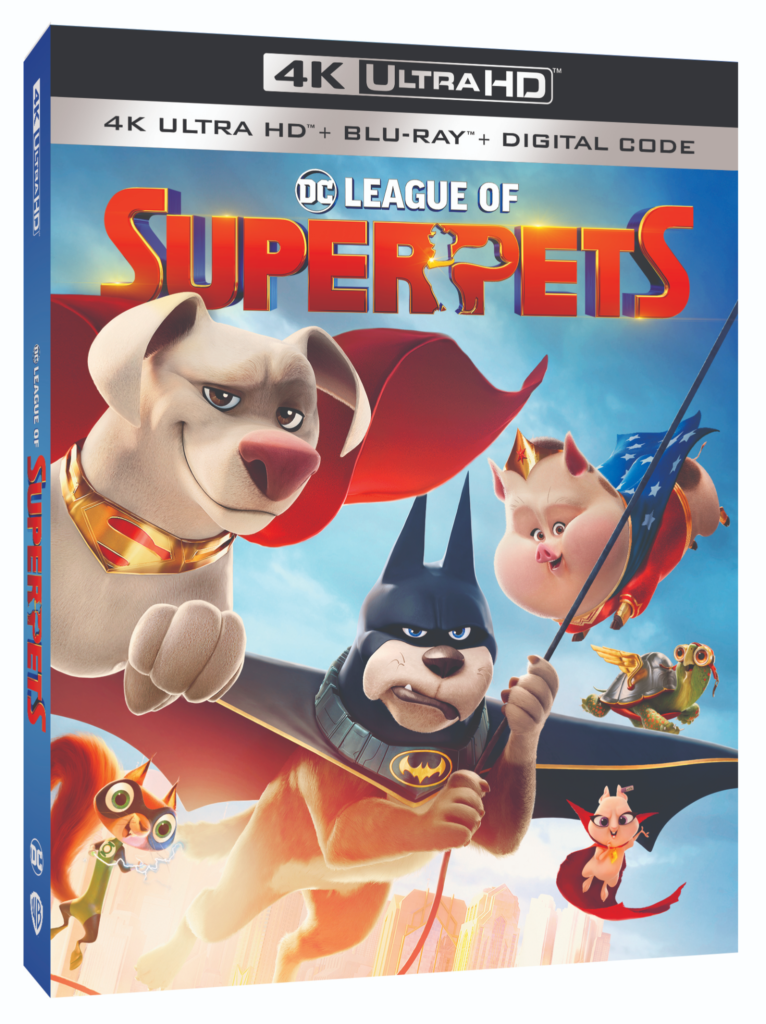 About DC LEAGUE OF SUPER-PETS
Krypto the Super-Dog (Dwayne Johnson) and Superman (John Krasinski) are inseparable best friends, sharing the same superpowers and fighting crime in Metropolis side by side. When Superman and the rest of the Justice League are kidnapped, Krypto must convince a rag-tag shelter pack—Ace the hound (Kevin Hart), PB the potbellied pig (Vanessa Bayer), Merton the turtle (Natasha Lyonne) and Chip the squirrel (Diego Luna)—to master their own newfound powers and help him rescue the superheroes.
The film also stars the voices of Kate McKinnon (TV's "Saturday Night Live," the "Magic School Bus Rides Again" films), Marc Maron ("Joker," TV's "GLOW"), Thomas Middleditch ("Godzilla: King of the Monsters," "Captain Underpants: The First Epic Movie"), Ben Schwartz ("Sonic the Hedgehog," TV's "Duck Tales") and Keanu Reeves (the "Matrix" and "John Wick" films).
DIGITAL, 4K, BLU-RAY & DVD ELEMENTS
"DC League of Super-Pets" Premium Digital Ownership, 4K UHD combo pack, and Blu-ray editions contain the following special features:
How to Draw Krypto
Behind the Super Voices
Super-Pets Animation 101
Find the Easter Eggs
The World of Super-Pets
Deleted Scenes
"DC League of Super-Pets" DVD contains the following special feature:
You'll truly enjoy a great family night with this film. Whip up some "puppy chow" and be prepared for both adorableness and excellence in story. Also, just know, you'll love the turtle. Trust me!