Everyone loves a picnic, from young lovers to grandparents to teenagers and kids of all ages, but the best backyard family picnic ideas are those with a theme that spells out fun for everyone. Try one of these backyard picnic ideas or dream up your own.
Wet And wild backyard family picnic
When the heat of summer sets in there's nothing like some wet and wild picnic fun. Even if you don't have a large pool, you can still incorporate water into the day's fun. Just a plain old water hose with a spray nozzle or sprinkler is great for cooling off. So too is a slip and slide or even a few small children's pools filled with water and sand.
Use simple cups and buckets for building sand castles and dig your hot feet into the cool sand to cool them off. Water guns and water balloons make for great fun in the heat too.
Keep the foods light on hot days and serve fun cutout sandwiches, chilled veggies and dip, watermelon and frozen fruit juice pop-ups or crank up a few gallons of your favorite ice cream. Have contests with the squirt guns and an all out war with the water balloons.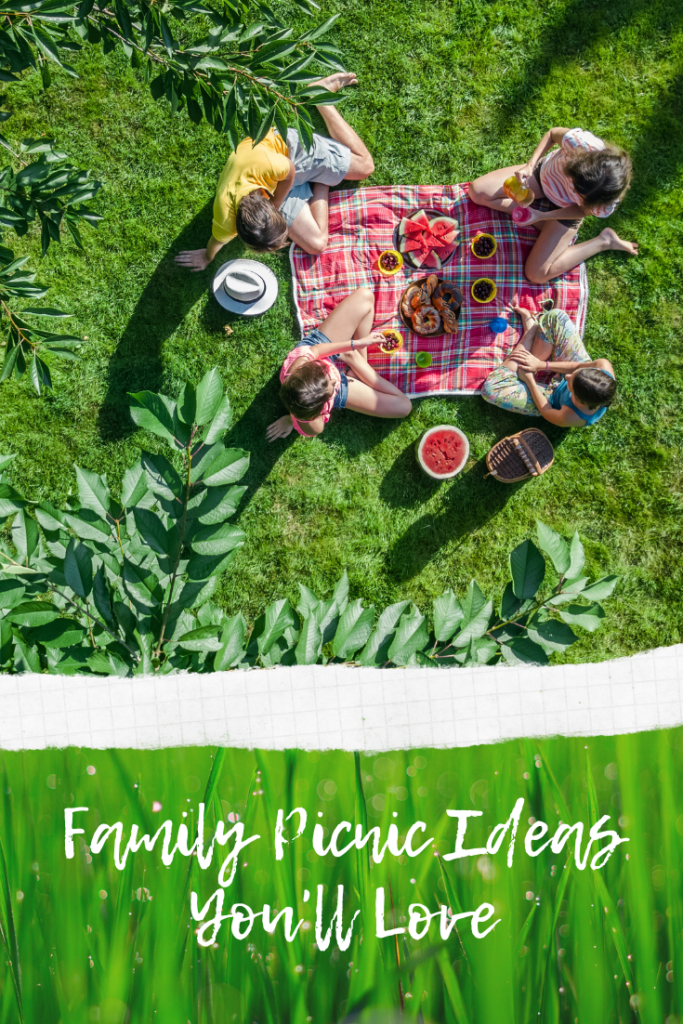 Fun in the sun picnic games
Good friends, good food and good fun, that's what makes for a great backyard summer picnic and a large back yard is the perfect place to have it. Spend the day playing games such as croquette, badminton, volley ball, horseshoes, kickball, dodge ball and even touch football or soccer.
However, if your yard isn't that large try hide and seek, bean bags, yard darts, relay races, sack races, jump rope, hop scotch, duck-duck-goose, Simon says, crack the whip, Red Rover Red Rover or limbo. Even karaoke or a rousing game of charades or win-lose or draw can fill hours with fun.
Serve tasty and hearty food to keep the players fueled for fun. Burgers, steaks, ribs or chicken goes well with baked beans, potato salad, Cole slaw, deviled eggs, three-bean salad, and ice-cold watermelon or homemade ice cream for dessert. Keep the cold beverages flowing to fend off dehydration.
Plant a pizza garden backyard picnic
What a fun way to teach kids about gardening. Have the soil and seeds ready for them to plant the foods that you love on a pizza such as tomatoes, basil, bell pepper, thyme, garlic, onions, zucchini, eggplant and oregano. Later in the summer when the garden comes in, have a harvest picnic and make pizza with the foods the kids grew.
It doesn't have to be a pizza garden; it can be for salads with lettuce, carrots, cucumber, tomatoes, onions, radishes and all the other fixings. Serve a big tossed salad with grilled chicken and make a fruit salad for dessert with watermelon, blueberries, strawberries, raspberries, bananas, pineapple, cherries, mangoes and blackberries. Mix the fruits together, serve them in a watermelon hull and top with a scoop of sherbet or ice cream.
For fun, have contest like who can dig a hole the fastest, how many grains of corn in the jar, drop the seeds in a bucket, dunking for apples, relay races to fill a jar with seeds. Kids can also make art from seeds by gluing the seeds on paper to form a picture.
Romantic backyard picnic
Have a free day without the kids? What a great time for inviting someone special to picnic with you in the backyard. A late evening picnic with that special someone is a great idea for breaking up the long hot summer or early fall into fun times. Serve simple and delicious finger foods with a notched up ambiance, complete with scented candles, soft fabric throws and the strains of romantic music.
Grapes, watermelon balls, figs, apple slices, a variety of cheeses, herb breads, and baguettes, along with some fancy meats such as rotisserie chicken, thin sliced prosciutto and shrimp will make a delightful mess-free meal. Of course, you must have some sparkling champagne or a fine wine handy as you toast to the loveliness of your guest and the evening.
Float votives and flowers in a birdbath, in an existing water feature, or in several large flowerpots filled with water. Hang candles and lanterns from the trees and line a pathway to the picnic spot with them. Cover the ground with a tarp and cover this with soft fabrics and cushions for reclining.
Light Up the Night
After a day of picnic fun, gather around your fire-pit to end the day with a round of S'mores, campfire songs, or just a little relaxation. Start your fire effortlessly with Pull Start Fire so you can simply sit back and enjoy the moment.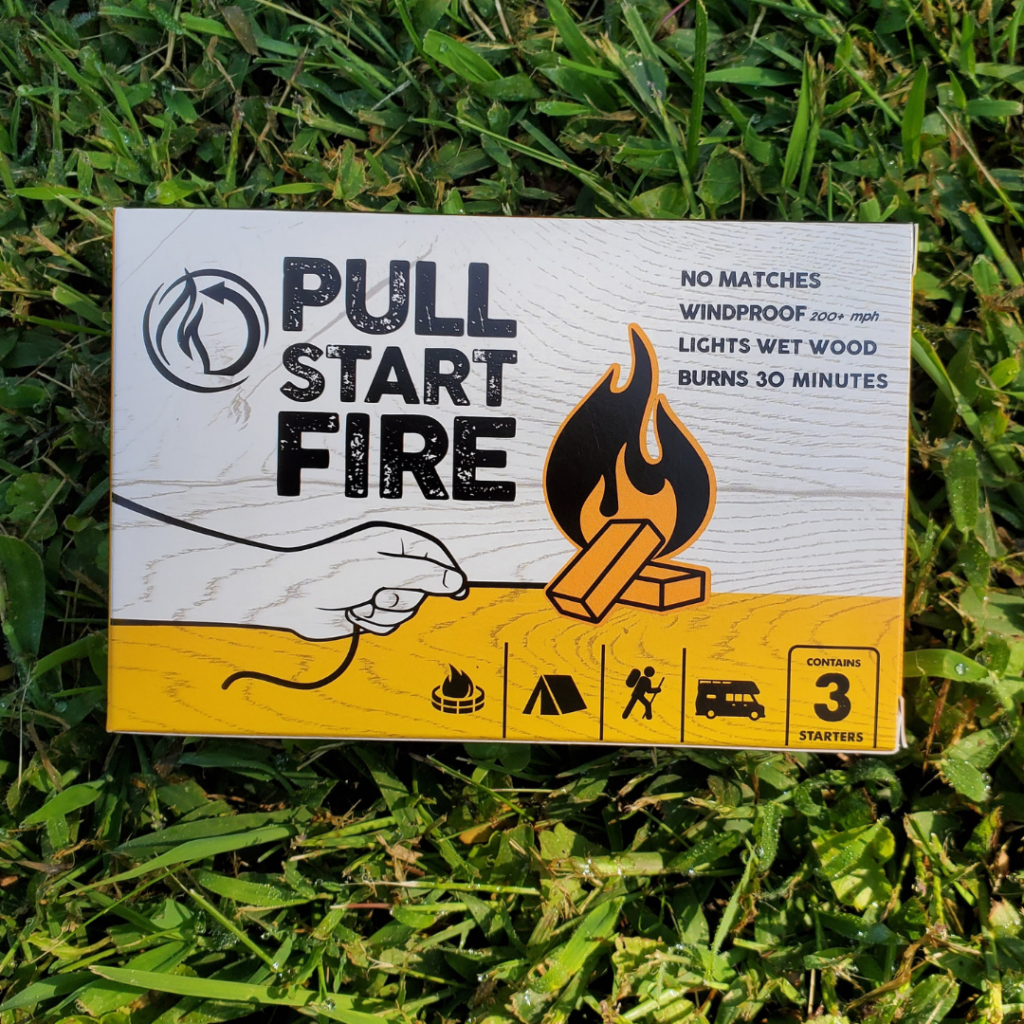 Pull Start Fire is a new fire starter product that does not require matches, ignites even wet firewood with one quick and easy pull to a red string, and will burn 30 minutes in rain, snow and high winds. You can use Pull Start Fire to start a campfire or patio fire pit.
Easy to use Pull Start Fire, invented by outdoor enthusiast and engineer Michael Beyrodt, even works in the rain and cold.  It's perfect for family picnics and also a great gift for the outdoors person.
One of the good things about backyard summer picnics is that you are at home with the use of your refrigerator to keep foods from spoiling. Choose your theme, invite good friends and spend the day having fun in the great outdoors.