Both of my grandmothers were excellent bakers. Our holidays were full of delightful pies, pastry, cookies, breads and more. During the year, they enticed us with other rich goodies like zucchini bread, which dissapeared quicker than they could bake it!
I'm not sure where the original recipe came from. Whether it was handed down or clipped from a magazine, zucchini bread has always been a rich, moist, and decadent treat.
When I was quite little, I didn't even realize it had veggies in it. Not that zucchini bread is the optimal way to enjoy vegetables, anyhow. But I probably would have missed out on this awesome goodie, had I known.
Now that I'm older and grow oodles of zucchini in my garden, I've started making zucchini bread like grandma used to make to share with friends and family.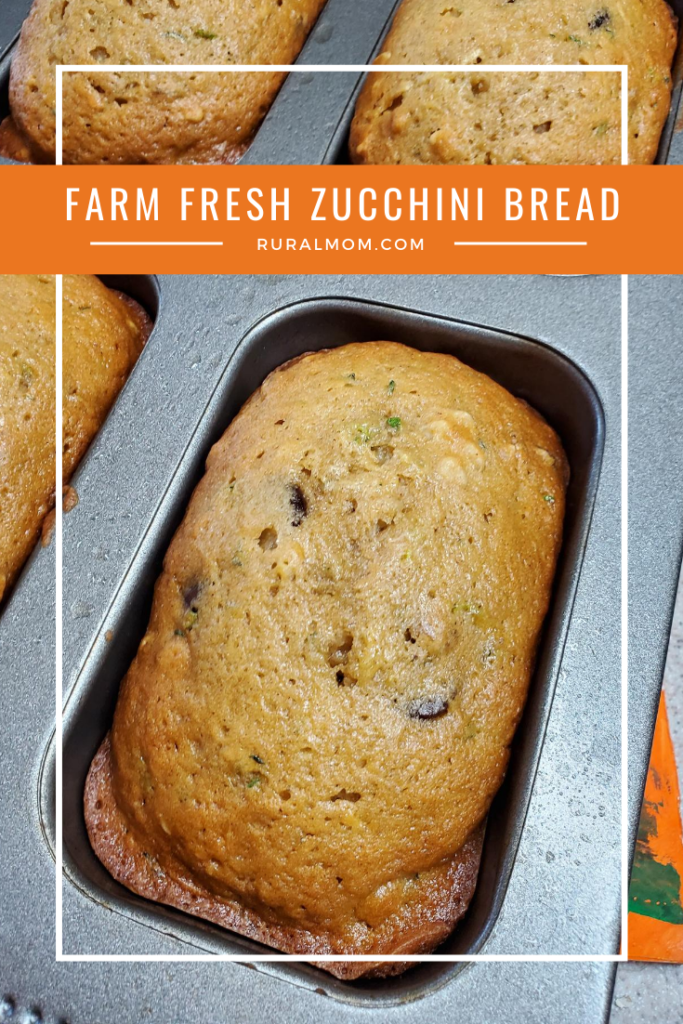 Passing Zucchini Bread Recipes Through Generations
This bread is a full on baked goodness. It spares no sugar nor fluff. It's definitely an indulgence, but one that fun to enjoy from time to time when you have a bountiful garden.
I've adapted my grandmother's recipe, upping the vanilla, adding dark chocolate and black walnuts, and using dark brown sugar instead of light. Now, you can never truly improve on your grandmother's recipe, but I think it's still honoring her to make it a bit of my own.
One of the secrets that I'm sure of is that my grandmother never drained the liquid after grating the zucchini. I've noticed a lot of recipes I've seen elsewhere do. Well, my advice is – don't! Draining it takes some of the moisture out and you want every bit of it for this bread.
Since I have repeat requests for a batch, I think I'm onto something and it's fun to leave a bit of a legacy for my grandchildren. They'll certainly adapt and improve it, and I look forward to sampling their creativity some day!
I hope you enjoy this zucchini bread version and are able to delight your family and friends with each tasty morsel!
Zucchini Bread Recipe – Just Like Grandma Used To Make
Yield: one 9×5-inch loaf, (or four 5×3-inch mini-loaves)
1 1/2 cups zucchini, grated (one medium size zucchini will yield about 1 1/2 cups)
1 cup sugar
1/4 cup dark brown sugar
1/2 cup vegetable oil
2 eggs
1 1/2 cups all-purpose flour
1/2 teaspoon cinnamon, ground
1/4 teaspoon salt
1/2 teaspoon baking powder
1/2 teaspoon baking soda
1 teaspoon pure vanilla extract
1/2 cup of dark chocolate morsels
1/2 cup of black walnuts, chopped

Directions
Preheat oven to 350 degrees Fahrenheit.
In a large mixing bowl, add zucchini, sugar, brown sugar, vanilla, eggs, and oil. Stir until all ingredients are fully combined.
In a medium mixing bowl, add flour, cinnamon, baking powder, baking soda, and salt. Stir to distribute ingredients evenly.
Add dry ingredients to wet ingredients in the large mixing bowl. Stir until dry ingredients are fully moistened and incorporated with the wet ingredients.
Ready your 9×5-inch loaf pan (or mini loaf pan) by buttering all sides or spraying with cooking spray (whichever is your preferred method.)
Add black walnuts and chocolate chips to bread mix, stir gently to evenly distribute throughout the batter.
Pour the batter into the loaf pan (or divide evenly into mini-loaf pans.)
Bake bread for 45 minutes. (If using mini-loaf pans, set timer for 30 minutes.) Bake until fully set and lightly browned.
Test bread with a toothpick for to verify it is done. If the toothpick is clean, the bread is done. If batter clings to the toothpick, continue baking the bread for 10 minutes and then re-test.
When bread is fully baked, remove from oven. Place on cooling rack and cool for 5 minutes.
Remove bread from pan and continuing cooling on cooling rack for 20 minutes. Slice and enjoy!
If you will be gifting the breads – allow breads to fully cool, then wrap in saran wrap, sealing tightly to retain moisture. You may then cover with decorative paper or place in a gift box.
Store remaining bread in refrigerator for up to 1 week.
PRINTABLE VERSION
[embeddoc url="https://ruralmom.com/wp-content/uploads/2020/08/Rural-Mom-Zucchini-Bread-Printable.pdf" download="all"]
Want more delicious farm fresh recipes like this one?
Check out Barb Webb's newest book: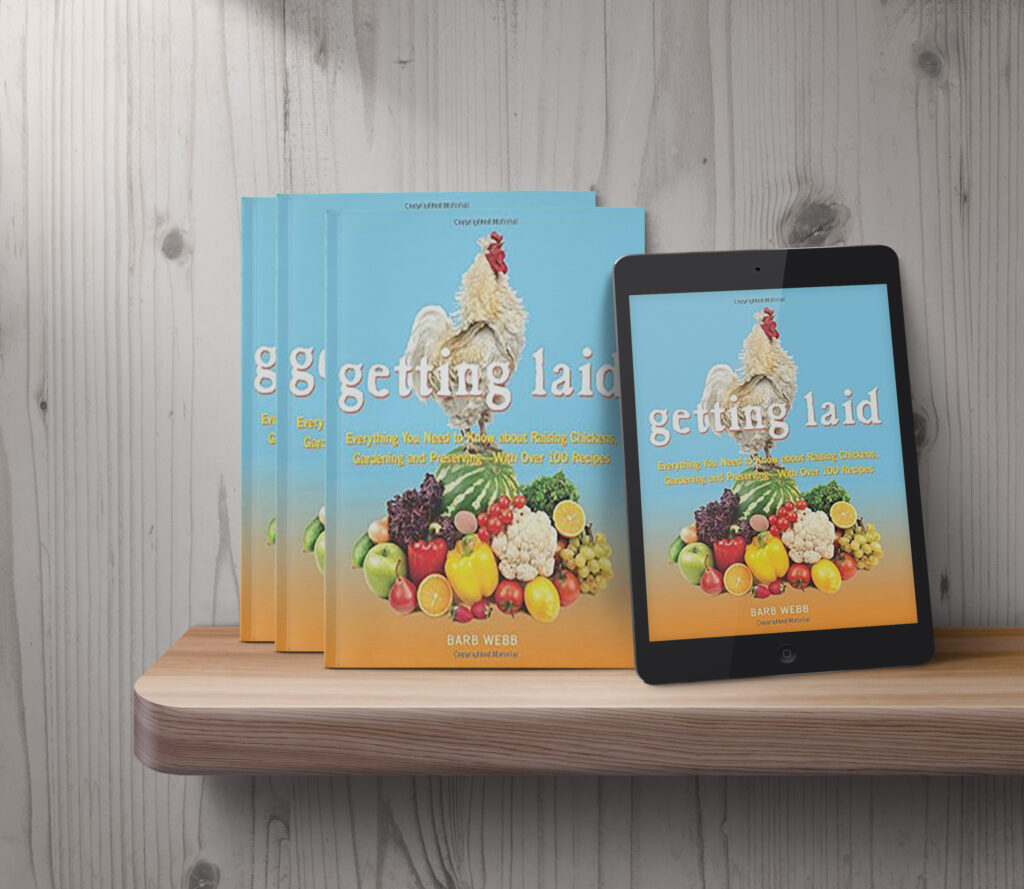 Hope to see you around the farm again soon! If you want to stay updated, be sure to sign up for our monthly newsletter. It's always farm fresh with no advertising!