Turkey and pumpkin pie always decorate the Thanksgiving table, but sometimes the rest of the house needs a little help. In this case, we're thankful it's never too late for a little last minute decor for Thanksgiving!
When we're in the holiday mood, Thanksgiving often gets overlooked with the Christmas rush. It really adds to the spirit of Thanksgiving, though, if you take a little time to make things more festive.
When having guests over for this special November holiday, the table is just the start of your decorating. Consider expanding your Thanksgiving decor from your table to other rooms of the house and even outside to your front yard.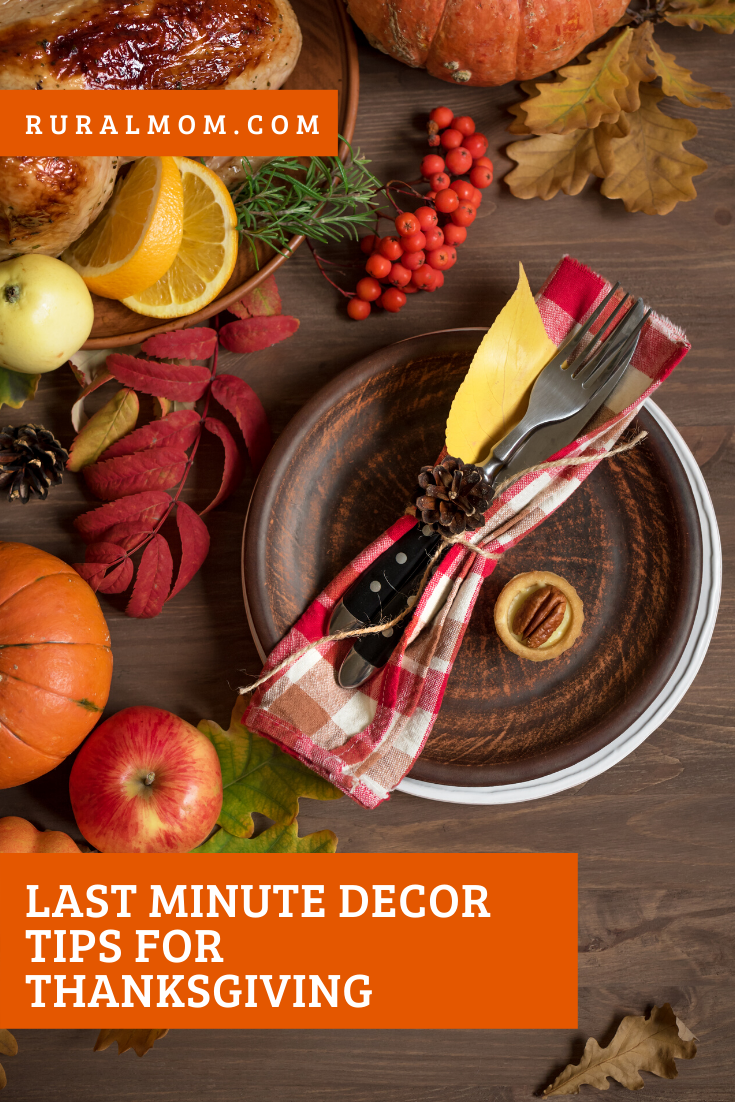 Consider these creative tips when decorating the indoors and the outdoors for Thanksgiving:
Last Minute Decor Tips for Thanksgiving Inside The Home
Inside your home, dress your furniture with the signs of the season. Use a fall-colored throw for your sofa and consider buying matching pillows for each corner.
Another inexpensive way to display the festive decor is by placing a Thanksgiving mat outside of your front door. This also serves to keep the wonderful fall foliage outside of the house instead ending up on the newly cleaned floors.
For the table, roll out a table runner that best matches your table top and consider adding a fresh floral centerpiece for the occasion. You can also collect pine cones from your woods and use a few colorful fall leaves for a quick centerpiece. Fresh herbs tied onto napkins with a bit of ribbon are lovely, too.
Gourds, pumpkins, and decorative corn cobs also add a festive touch throughout the interior of your home by creating an ambiance when going from room to room.
Make sure to remember the guest room and the bathroom when filling the house with your Thanksgiving decor. The guest room is the perfect place to consider the holiday season, because each holiday brings guests.  Find a fall inspired quilt for the foot of the bed and place pillows on the bed that have leaves, pumpkins, or turkeys on them. Fill a vase with wheat stems and leave it by the bed.
Even the bathroom can be decorated for Thanksgiving. Consider purchasing towels with fall colors and a decorative hand towel with pumpkin, acorn, or leaf embroidery. Be sure to stop by your favorite scent store for a bathroom spray that is reminiscent of the fall.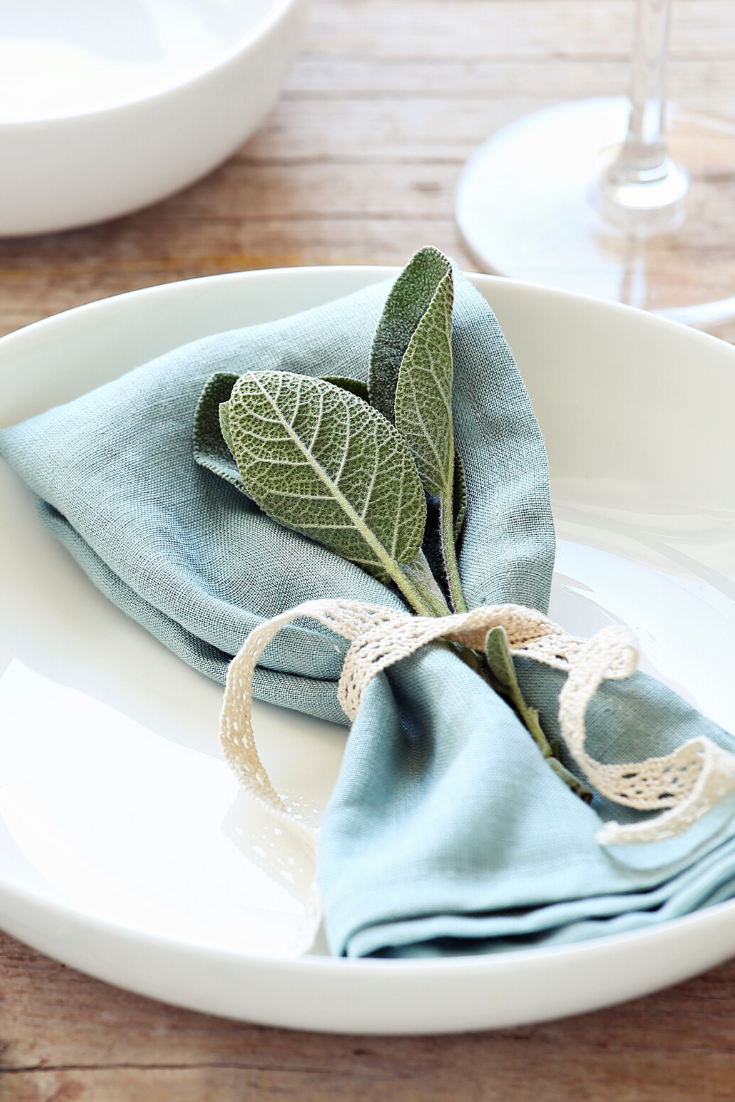 Color Match for All Seasons
When you are thinking about Thanksgiving decor, there's no reason you have to purchase items just for Thanksgiving. Consider adding in plenty of neutral colors and patterns that will extend the season.
For example, if you choose white and gold for your candles, you can easily re-use them for Christmas and New Years. Towels and pillows with leaf patterns can be used all fall long. Pinecones are appropriate for both Thanksgiving and Christmas decor.
Don't limit yourself on color either. You can use baby blue, white and brown for Thanksgiving easily. You can then re-use the baby blues and whites for Christmas and even Easter and Spring!
Last Minute Decor Tips for Thanksgiving Outside the Home
In your front yard, keep those pumpkins from Halloween to decorate for Thanksgiving. Pairing pumpkins with other types of gourds is a great reminder of the bounty to be celebrated on Thanksgiving.
If you live in a cooler climate and have access to dried leaves, take the leaves and spray paint each side with either silver or gold spray paint. Hang these either from bare trees or along the edge of your front porch railing.
Consider placing a festive wreath on your door to make a final statement. Not only can guests enjoy the colorful display, but you will also inspire your neighbors to enjoy the season. You can quickly whip up your own wreath by gluing pine cones together then tying on a festive ribbon. Or use a wire wreath frame and tie on tulle and ribbon to create a cute pattern. All of these items are typically available at your local dollar store.
Never think of holiday decorating as a chore, but instead, get into the spirit with family decorating party. Drink apple cider, bake a pumpkin pie, and spread the Thanksgiving spirit throughout your home. Be creative and show your hospitality with your display of Thanksgiving decor!