Summer is in full swing and produce at the farmers market is arriving by the full truck load.  If you've never shopped your local farmers market, now is the prime time to explore as you will find an over-abundance of fresh goods, tasty treats and big savings on bulk produce.
Navigating the farmers market is quite easy but can be slightly imitating or confusing if you are unfamiliar with the territory.  Even if you are a seasoned farmers market shopper, you may still benefit from these insider tips on how to make the most of your budget and time.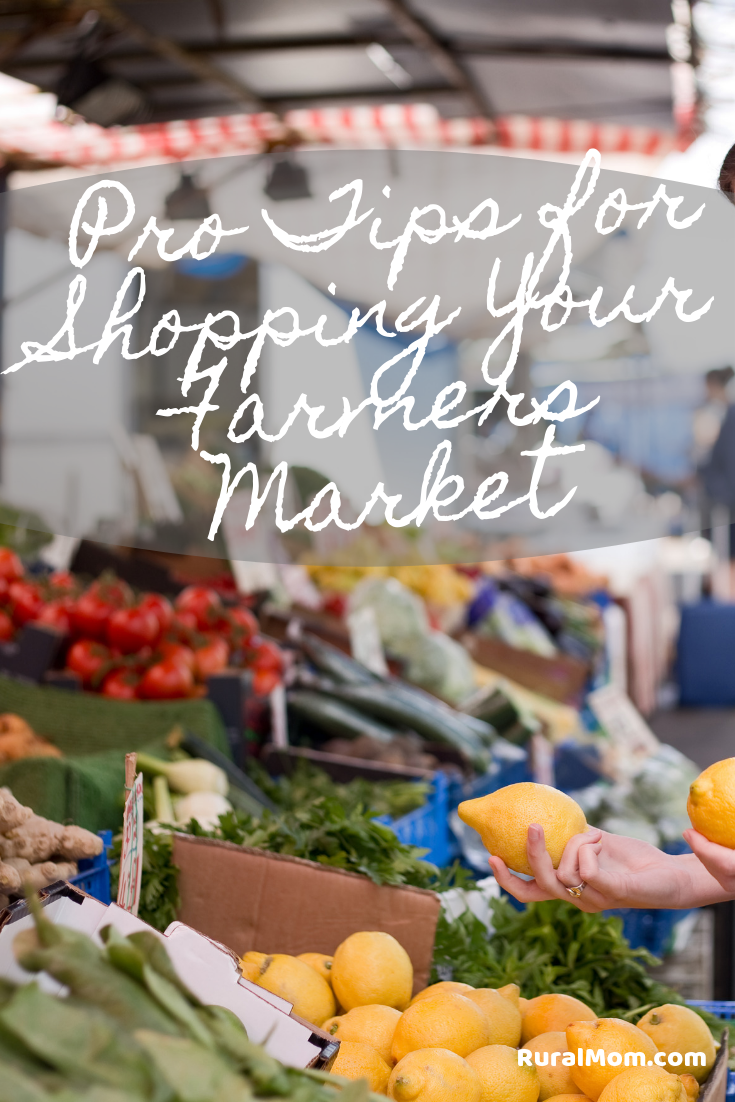 Arrive early for the best selection, stay late for the deals!
At popular farmers market locations, people will begin lining up outside for good reason – the most popular fruits and veggies will be quickly scooped up by restaurants and preservation enthusiasts.  At the end of the day, vendors are not looking forward to bringing their haul back home, many will put out discount signs or will be very open to bartering.
Take your time.
If possible, browse through all of the vendor selections to find the best price and quality of produce.  It's tempting to snatch up the first batch of shiny red apples but you may find them at a few dollars less per bushel down the row.
Don't be afraid to ask questions.
Start a conversation with the roadside farmer or farmers market vendor.  Find out what their growing practices are.
If produce is not labeled "certified organic," it may still be grown using organic practices.  Some smaller farmers cannot afford to go through certification but still tend to their crops using tried-and-true organic methods.
Shop the farmers market first.  
Draft your shopping list and head to your farmers market before you shop at your local grocer. Depending upon the size of the farmers market, you may find other products for sale such as canned goods like jams and jellies, nuts, breads, cheese, books by local authors and dried foods.  You may even find baked goods, locally roasted coffees and beauty products.  Most will be offered at a lower price than they would in a retail environment and will certainly be a lot fresher!
Find out what's in season.
Just like fashion, all produce has its season! Produce that is in season will be at its freshest and most desired state.
Along the same lines, find out what produce is native to your area.  Peaches found at a farmers market in Minnesota can be tasty, but those found in Georgia will be irresistibly fresh and chock full of peak flavor!
Bring cash.
Like in most arenas, cash is king! Be sure to bring smaller bills for small or impulse purchase and to use for bartering, too.  Many vendors will be happy to haggle a bit over pricing, especially if you are buying in bulk.
BYOB.  Bring your own bag! 
There are plenty of great eco-friendly reusable options available, including net bags perfect for toting produce.  Some vendors may even reward you for bringing your own bag with little extras as they wish to support this eco practice.  Ultimately, it helps them reduce their packaging costs and often allows them to pass the savings on to customers.
Ask around.
Check with your local extension agency or the extension agency in the area you are traveling to for information and maps for roadside and farmers market locations.  Ask the locals where they prefer to go.  Word of mouth is the most powerful advertisement for this type of business, so chances are, if the locals are shopping there, it's the best place to be!