This post is sponsored by The National Frozen & Refrigerated Foods Association (NFRA). All opinions are my own.  For more inspiration during #FrozenFoodMonth, be sure to check out delicious ideas from NFRA at EasyHomeMeals.com #MFFM2019
Do you ever have those days where all-the-sudden it's dinnertime and you have to decide instantly what to cook and serve.  Me, too!  All. The. Time!
Our days get super hectic.  With kids, school, work and households to run, moms are constantly on-the-go.  We are masters of creativity and fixing problems, like what to serve for dinner, on the fly.  Lucky for us, there's quick and easy solutions available from companies like Pictsweet Farms to help us put a flavorful, wholesome meal on the table when we need a helping hand.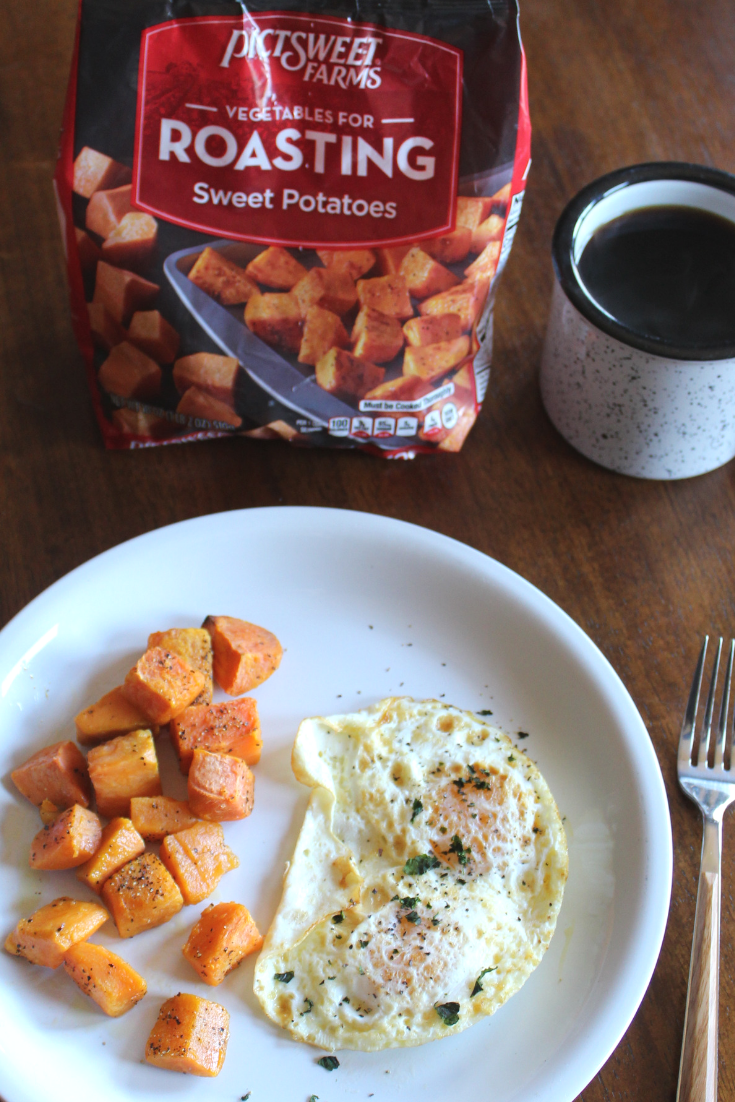 One pan meals and roasted vegetables are all the rage right now. But even these healthy and convenient solutions don't work for us on a busy day.
My family (and I) absolutely love roasted vegetables, but there's no way I would consider serving them on a day I'm pressed for time to get dinner to the table. With all the prepping, cleaning, peeling, and cutting involved, there's no way I could whip this family favorite together lickety-split.
Or so I thought, until I discovered Pictsweet Farms Vegetables For Roasting.  Pre-cut, especially prepared for roasting, and ready in only 20 minutes, this new product makes me want to do a roasted veggie happy dance!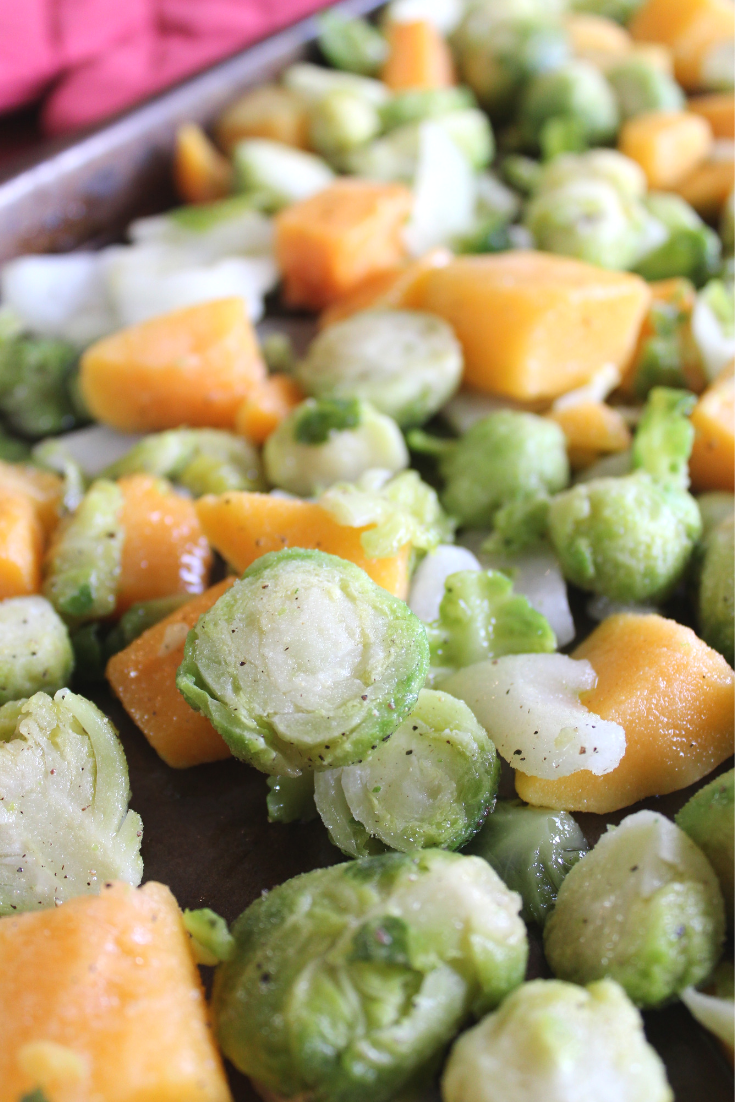 With this product I can make a one pan meal, whip up Meatless Monday roasted vegetable wraps, or serve roasted sweet potatoes with a fried egg for a delicious, nutrient-rich breakfast. So many wonderful possibilities with no time-consuming prep involved.
You just preheat your oven, grab a bag from your freezer, pour the content on a cooking tray, season with oil, salt and pepper and bake for 20 minutes. That's it! In no time, you'll have savory, delicious roasted goodness ready to serve.
Pictsweet Farms Vegetables For Roasting varieties include:
Halved Brussel Sprouts, Butternut Squash & Onions
Halved Brussel Sprouts
Red Potatoes, Carrots, Onions & Zucchini
Cauliflower, Sweet Potatoes & Halved Brussel Sprouts
Red Potatoes & Onions
Sweet Potatoes
Sweet Potatoes, Red Potatoes, Carrots & Parsnips
Cauliflower Florets
My favorite so far is the Pictsweet Farms Vegetables for Roasting Halved Brussel Sprout, Butternut Squash & Onions.  The flavors are so wonderful! Try wrapping them in bib lettuce for a lunchtime treat. All of the varieties are a stunning centerpiece for any meal you prepare throughout the day.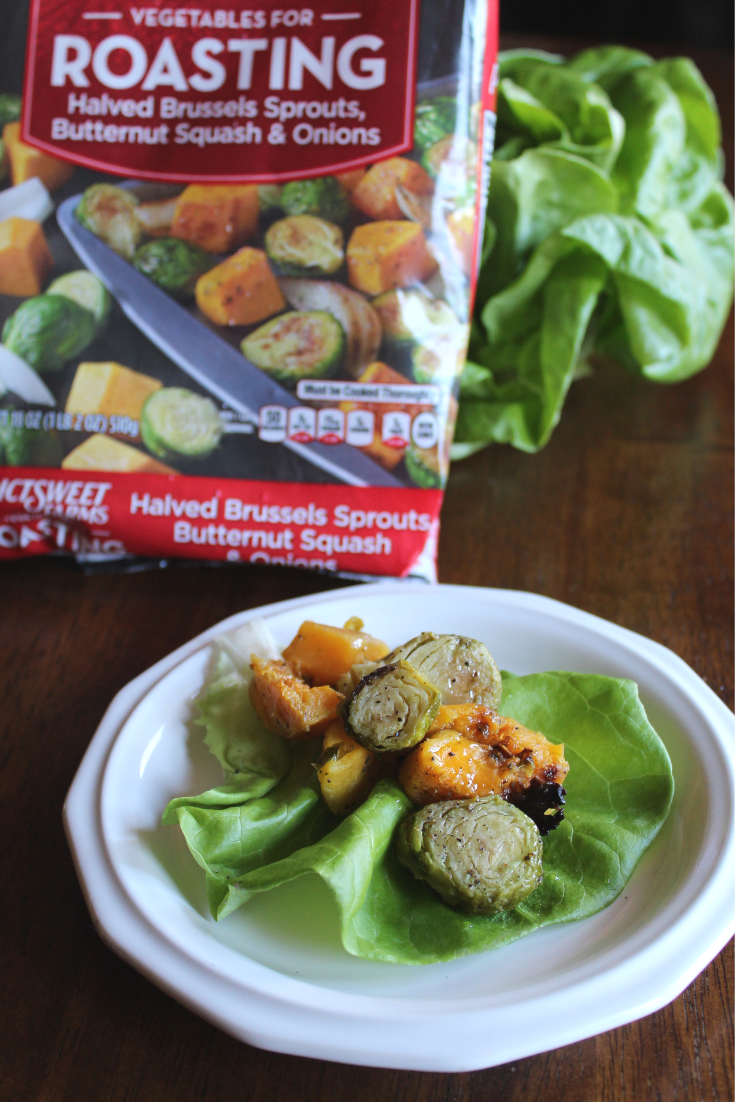 I get the satisfaction of knowing I'm serving up a lovely vegetable dish for dinner that my family loves. And I don't have to plan for it, other than ensuring Pictsweet Farms Vegetables for Roasting are on my weekly shopping list. That, my Rural Mom friends, is a total mom win!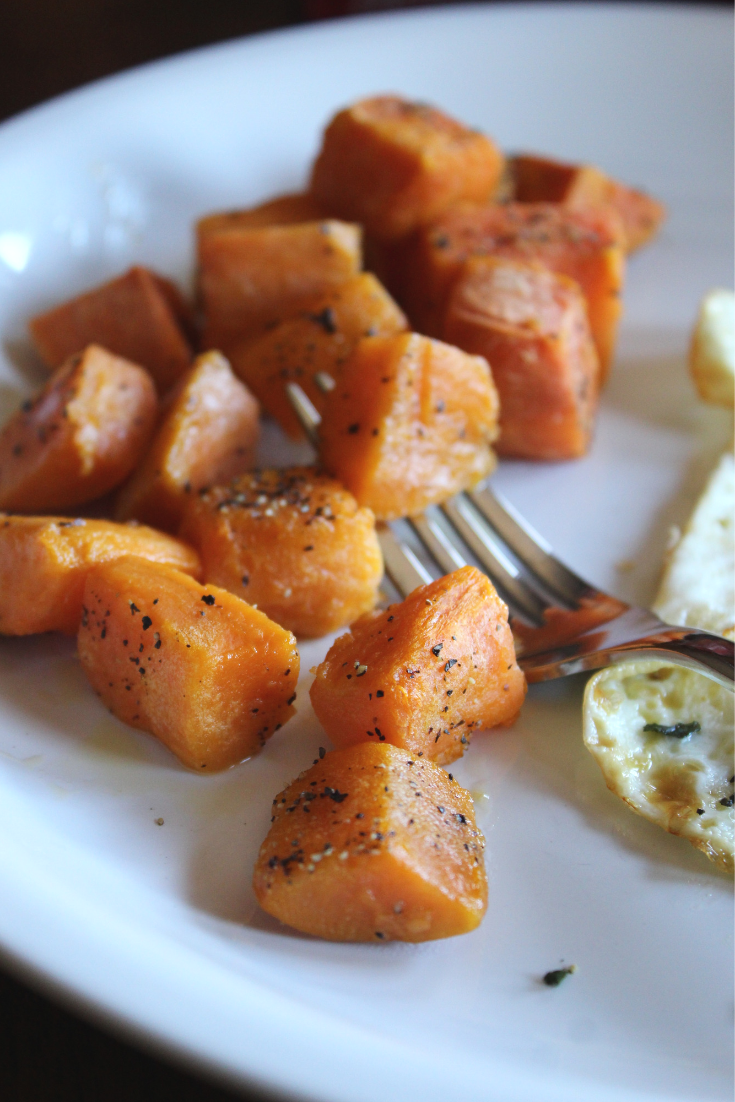 Pictsweet Farms Vegetables For Roasting Giveaway
Ready to try Pictsweet Farms Vegetables For Roasting?  Three (3) winners will receive a $50 value in Pictsweet Farms coupons each!  (10 coupons valued at up to $5 each.)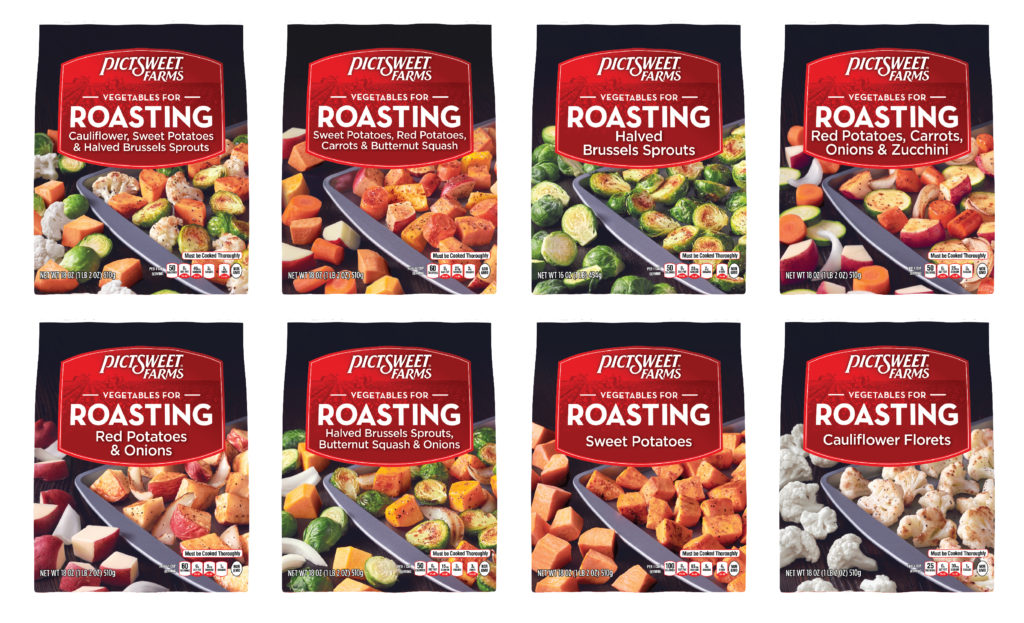 ENTER to win here:
Be sure to also visit Easy Home Meals for great recipe and meal solutions and to enter the March Frozen Food Month Sweepstakes for a chance to win up to $10,000 in prizes!