As an Irish-American gal, St. Patrick's Day is a holiday I grew up celebrating for its religious and cultural significance.  Of course it was also fun to watch the parades, dress in green and have special treats to celebrate.  Each year, I've continued to make something special to commemorate the holiday and celebrate my cultural heritage.  This year, I decided on a decadent dessert: Dark Chocolate Stout Cake.
Some people love to dye their beer green for St. Patrick's Day celebrations, but I've always preferred a rich, Irish stout like Guinness Draught or Murphy's Irish Stout.  Of course the stout we have in the US pales in comparison to that served in Ireland, but it's still a decent brew.
It's even terrific for cooking.  Over the years I've used stout beer in stews, beef recipes, cottage pies and desserts.  My favorite of all the dessert options is to pair a good Irish stout with dark chocolate.  It's simply a match made for fairy folk, definitely "otherworld" good!
To make this ridiculously-delicious dessert, I created a cross recipe between brownie and cake to make a super moist, dense and chocolate-rich skillet cake that may leave you wishing every day was St. Patrick's Day! Hope you enjoy it as much as my family does.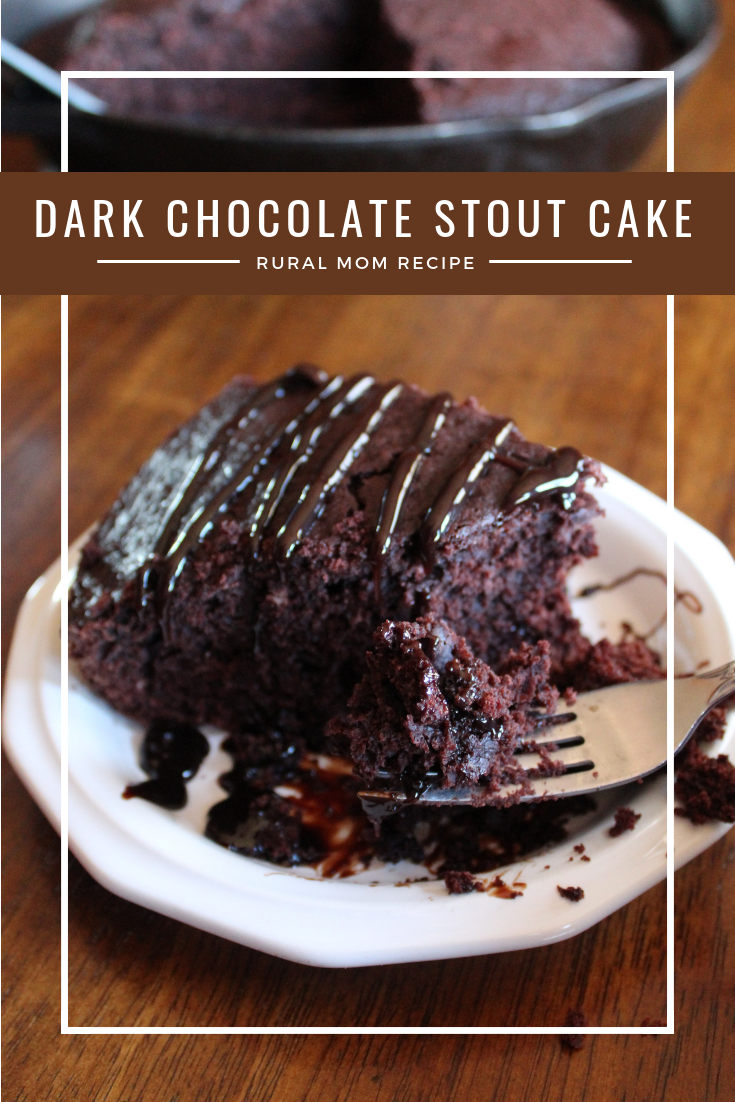 Dark Chocolate Stout Cake Recipe
3/4 cup dark chocolate baking cocoa
1 cup dark stout beer (like Guinness)
2 cups sugar
1/2 cup butter
2 eggs
2/3 cup sour cream
2 cups all-purpose flour
1 teaspoon baking soda
3 teaspoons pure vanilla extract
Preheat oven to 350 degrees Fahrenheit. Lightly grease the inside bottom and sides of a 10 1/2-inch cast iron skillet.
In a small saucepan over a medium heat, add butter and beer. Heat until butter is completely melted, stirring regularly. Remove from heat.
Add sugar and cocoa. Whisk until thoroughly blended. Set aside.
In a large mixing bowl, add eggs, sour cream and vanilla. Whisk until combined. Add beer mixture from saucepan. Whisk until combined.
Add flour and baking soda. Whisk until full combined and batter mixture is smooth.
Pour batter into cast iron skillet. Bake for 45 minutes.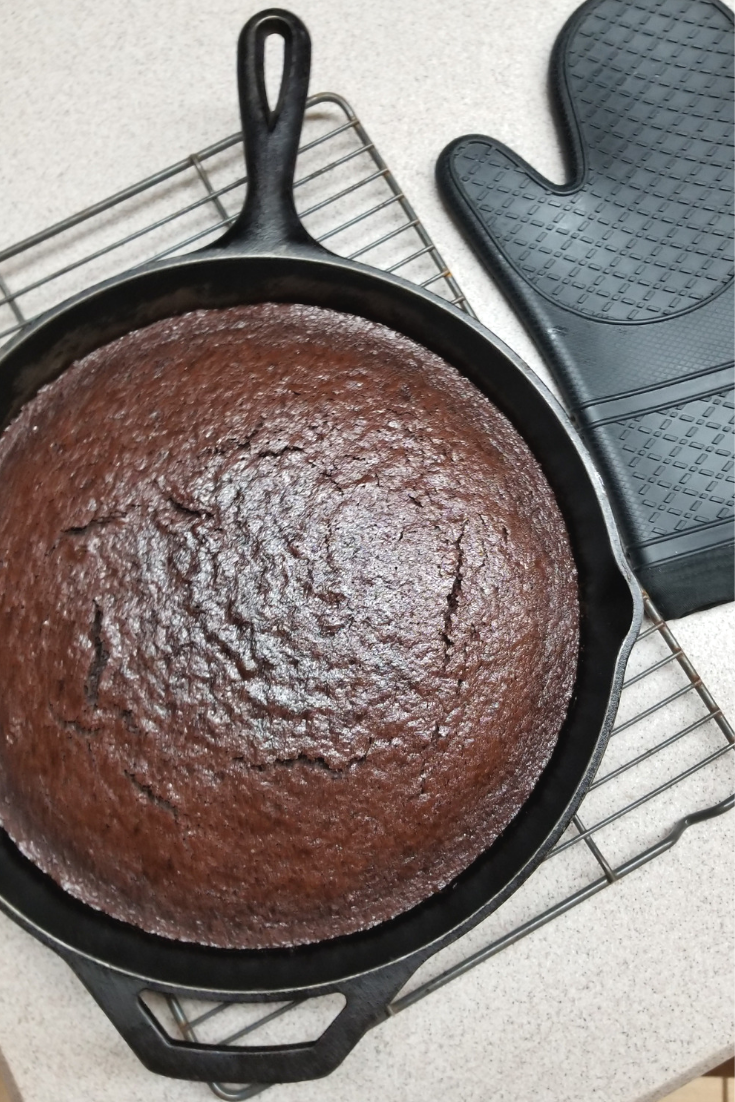 When cake is finished baking, remove from the oven and cool skillet on a baking rack for 10 minutes. Serve warm with a scoop of vanilla ice cream, if desired. Optionally, drizzle melted chocolate or chocolate syrup over the cake, or dust with powdered sugar.
If you prefer cold cake, allow the cake to fully cool on the baking rack and then chill in the refrigerator for 1 hour prior to serving.