How do you keep track of your medications?  As I've aged, the number of prescription medicines, vitamins and herbal supplements I take has increased.  I have a routine, but sometimes, it's tough to keep track of whether I actually stuck to it or not and took the pill that I needed.  Thanks to my partnership with PillRite, I'm putting a medication management system in place that makes it a breeze to keep track of each dose!
From lining up my pill bottles in order of when I take them to putting them all in a small box that I carry around, I've tried many methods to manage my meds.  I definitely feel better and have optimum health when I keep up a good schedule.
None of my ad-hoc methods was fool-proof, though, and some I found to be very time consuming.  When I first learned about PillRite, I suspected it was the genius solution I needed and… it sure is!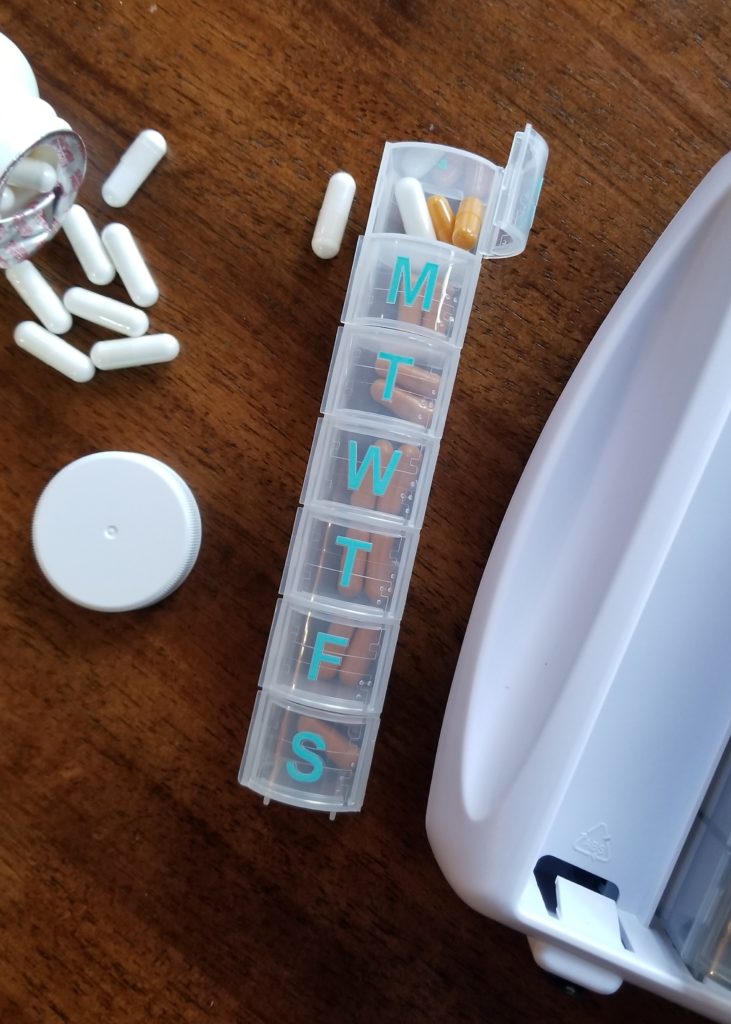 What is PillRite?
PillRite is an easy to use medication management system with a simple, clever design.  With it's twice daily system, you can portion out a day's worth, a week's worth or an entire month's worth of medications into the compact organizer.  The compact design fits comfortably on any desktop or tucks away easily in a cabinet or drawer.
You simply sort out your pills into the AM and PM compartments for each day of the week. If you run out of a pill before you reach the end of your fourth pillbox week, you snap on colored refill reminders to help you keep track of where you left off.  I really love this feature as I struggle each month to remember which herbal supplements I need to stock up on.
Compartments snap in and out of the caddy with ease.  A travel bag (included) fits an AM and PM weekly dosage for use on-the-go.  The entire PillRite caddy is also portable, It has a comfort grip handle that allows you to move it from room to room in your home.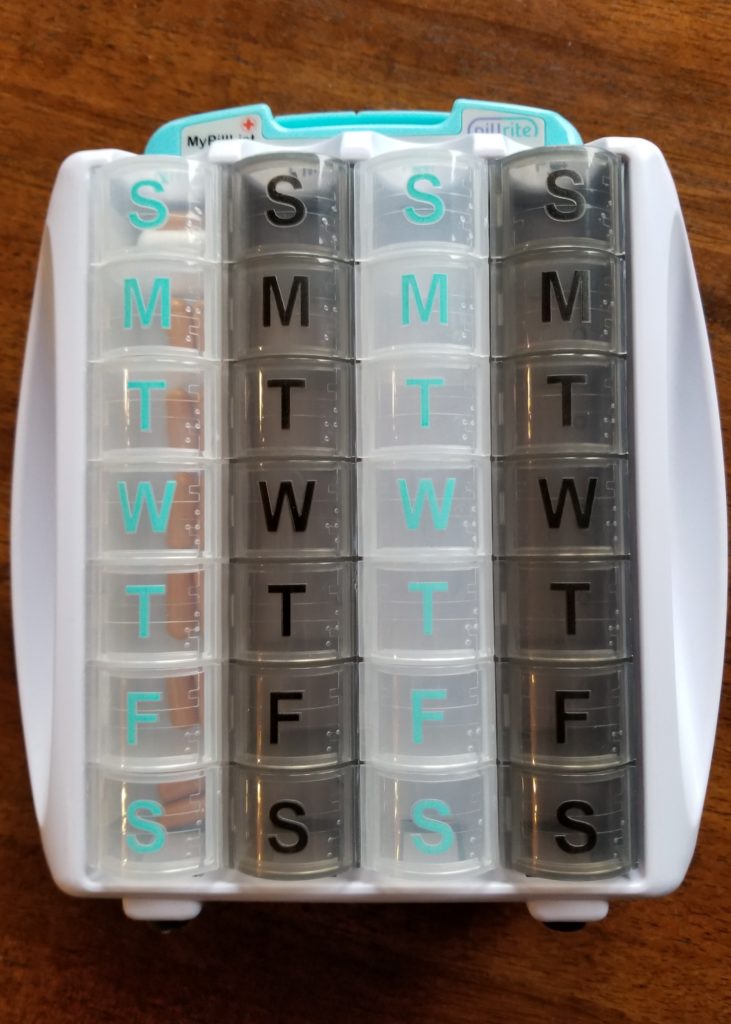 Does It Work?
I have enough to worry about each day.  (Don't we all?!) Having PillRite to help me manage an important aspect of my health care and well-being is a blessing!
When they designed PillRite, they truly thought of everything you might need to help manage your medications.  There's even a center compartment with a notepad for storing your prescription information, refill reminders, emergency numbers and more.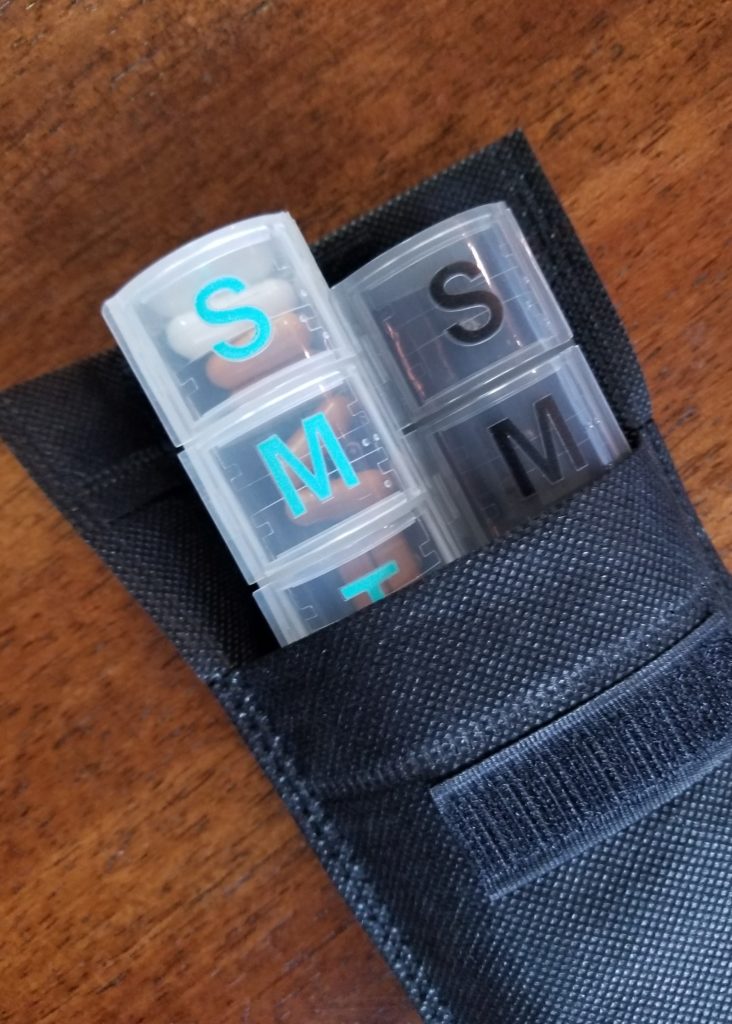 With this system, I have more confidence in controlling my routine at home and when I travel.  It's easy to see at a glance what I've already taken and ensure that I have what I need each month.  Super handy to have when unexpected errands or travel take me away from my home.
I no longer have to scramble to sort out my pills and make sure that I've packed them all, I just pop out the containers I need, put them into my purse and away I go! PillRite is great for personal use and I think it's a brilliant tool for caregivers to use, too.