Can you guess the most popular recipe on Rural Mom?  Though we are known mainly for our farm fresh recipes, it turns out our readers are really interested in our amazing sweets and jellies, too!
If you're looking for special Rural Mom recipes to end the year with, try one of these delicious delights!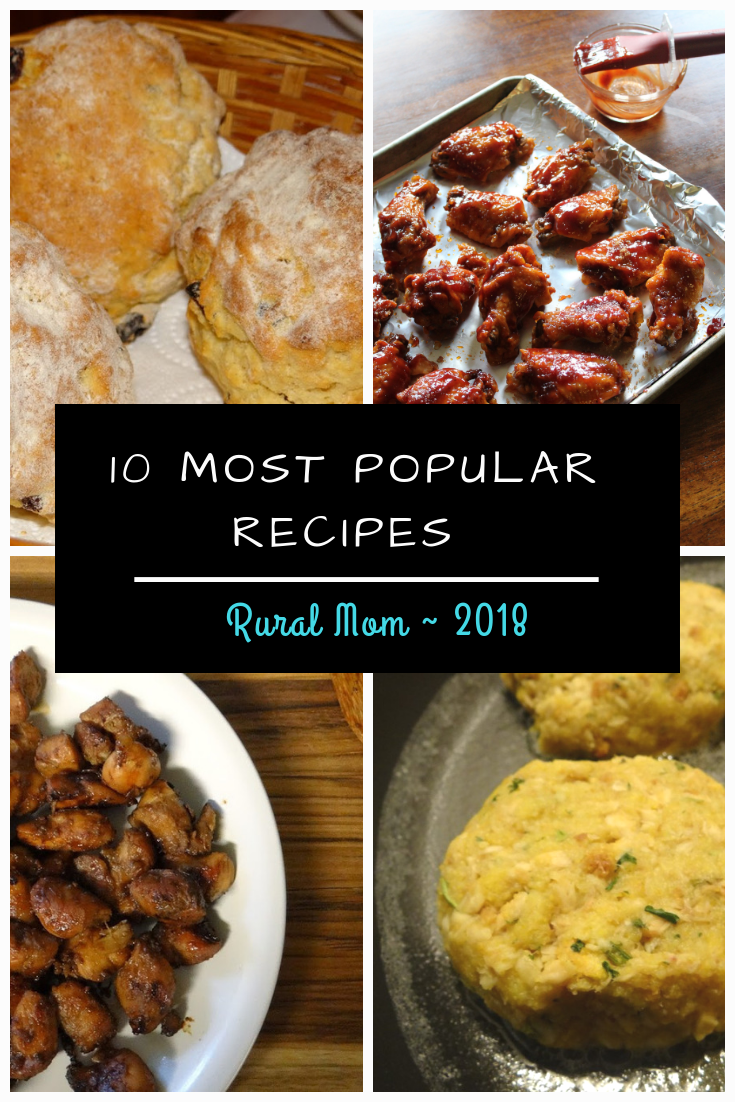 Top Rural Mom Recipes – Sweets
Peach Cobbler: This simple, flavorful dish is always a holiday and summer favorite.  It's so easy to make.  Celebrates the loveliness of peaches of all year long by using fresh, canned or frozen peaches to create.
Sweet Irish Scones:  I learned this recipe in Ireland and it remains a reader favorite and a family favorite ever since.
Kentucky Bourbon Pecan Fudge:  This fudge makes an appearance at all of our holiday celebrations and I love that it's part of our reader's festivities, too!
Top Rural Mom Recipes – Jellies
Low Sugar Grape Jelly:  As grapes are naturally high in sugar, there's really no need to put an excess in.  Most recipes call for a crazy amount, you'll get the full flavor of the fruit in this low sugar alternative.
Moscato Wine Jelly: Perfect for a New Year's celebration or any special occasion, wine jelly is so easy to make and such a delight to enjoy!
Wild Blackberry Jam: Wild blackberries have a distinct flavor and they make a lovely jam to enjoy with your biscuits, muffins or scones.
Top Rural Mom Recipes – Savory
Cornbread Salmon Cakes:  Super quick and easy to make with only 4 ingredients, it's no surprise readers love this recipe!
Bourbon Street Chicken:  This dish requires some marinade time, but it's well worth it.  Such a great flavor that rivals any buffet version!
Morning Energy Bars: A guest recipe we shared that is great for those looking for Vegan, Raw Food, or Gluten-Free breakfast options.
Apple Cider Barbecue Chicken Wings:  Using the Mealthy Multipot, this new recipe we introduced this year was an instant hit!
Hope you find a new favorite to love from this list.  Looking for more ideas?  Just click the NOURISH category in the menu tab. We'll be bringing you many more farm fresh Rural Mom recipes to enjoy in 2019!