Winnie the Pooh, Tigger, Piglet, Eeyore, Kanga and Roo – these are some of the first friends of our childhood days. It's so delightful to see them heading to the big screen this weekend in their newest adventure, CHRISTOPHER ROBIN (in theaters August 3rd!)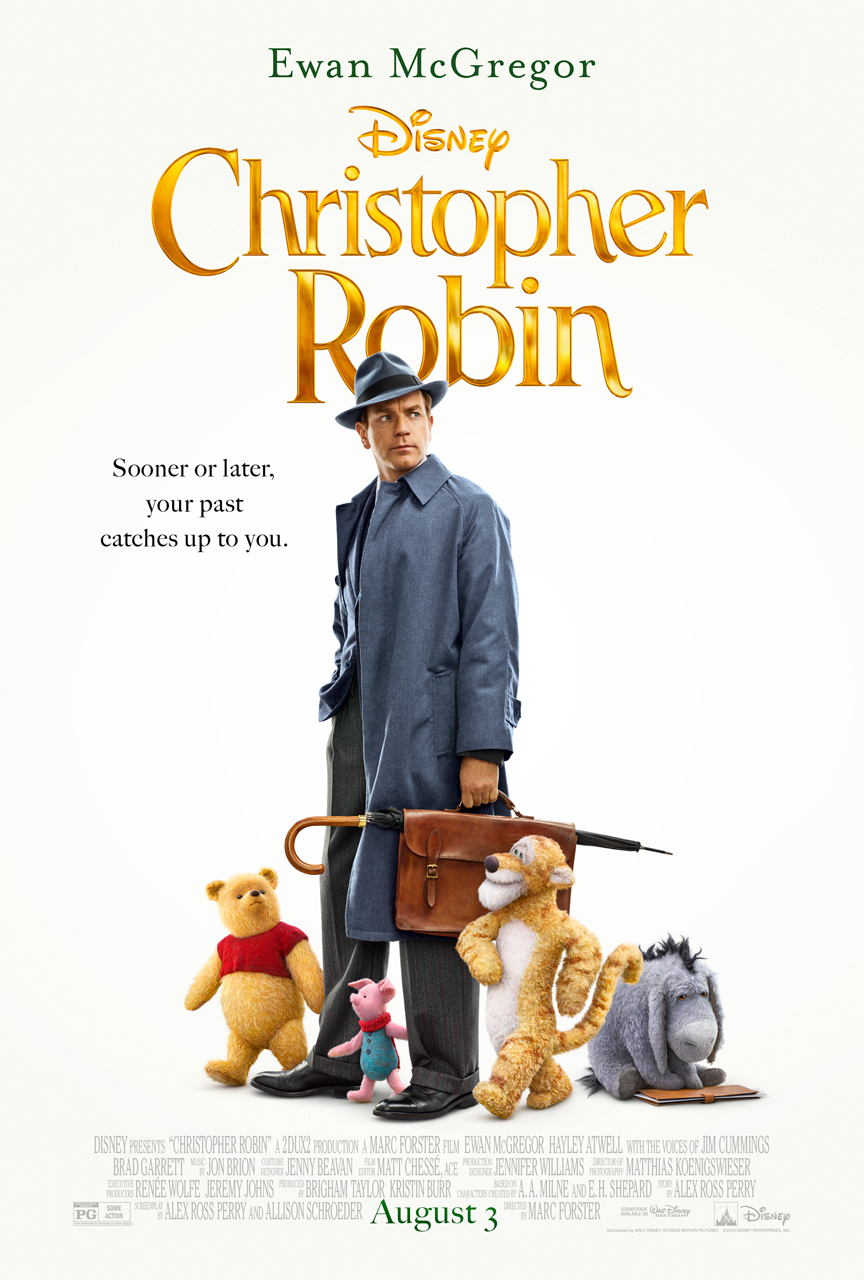 From a very young age, my daughter's nickname was "Pooh Bear," one of the most endearing nicknames she could have as Winnie the Pooh always had a special place in my heart. But more so, because when I held my darling little baby girl, I often thought of the quote from this most lovable bear, "Sometimes the smallest things take up the most room in your heart."
The name stuck and coincidentally (or perhaps, obviously,) she grew up to be a great Winnie the Pooh fan, too.  She has told me I am her Christopher Robin and that fills my heart with joy as I believe that means I'm a friend of the highest order.  We've certainly had many an adventure together!  And now, many more with my granddaughter, who we have lovingly dubbed "Roo."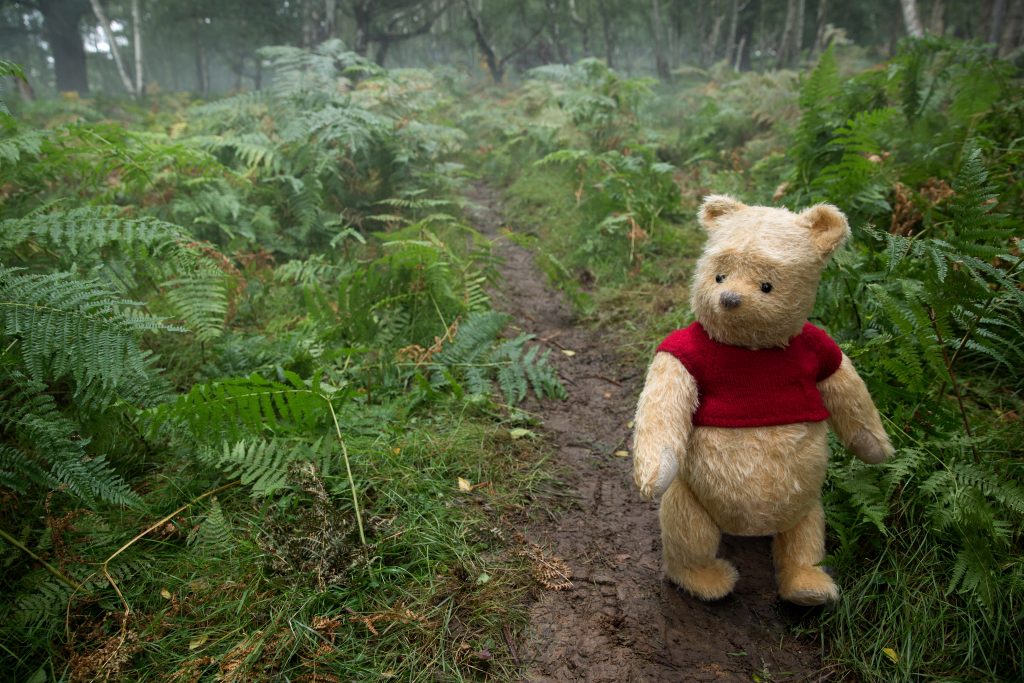 Together, we'll all be headed to see CHRISTOPHER ROBIN, which looks to be a very adorable, charming, make-your-heart-smile-and-feel-good film that's perfect for families. After seeing the trailer, I seriously just wanted to reach out and hug every single character in the film!
In Disney's new live action adventure, CHRISTOPHER ROBING, the young boy who shared countless adventures with his stuffed animal friends in the Hundred Acre Wood has now grown up and lost sight of what's important in life.  His childhood friends must venture into our world and help him rediscover the joys of family life, the value of friendship and to appreciate the simple pleasure in life once again.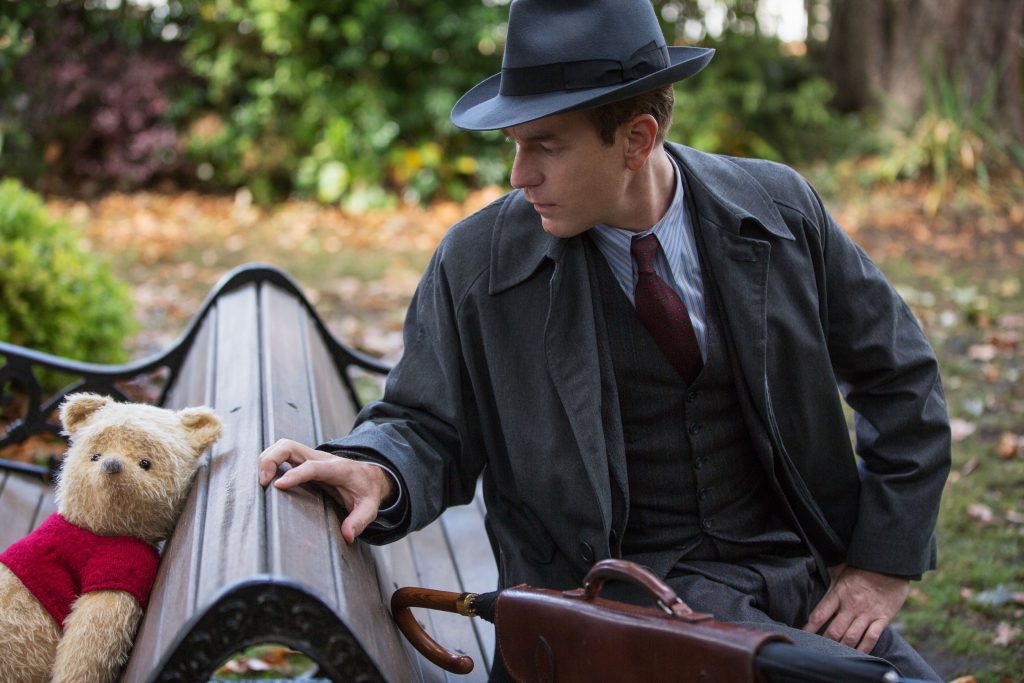 While you're waiting to see the show or to enhance your movie-going experience, our friends at Disney have some very special CHRISTOPER ROBIN Activity Sheets for you to enjoy, including coloring pages, mazes, and more!
[embeddoc url="https://ruralmom.com/wp-content/uploads/2018/08/ChristopherRobin_pdf_5b5a55d89ed36.pdf" download="all"]
[embeddoc url="https://ruralmom.com/wp-content/uploads/2018/08/ChristopherRobin_pdf_5b5a55fa5189b.pdf" download="all"]
[embeddoc url="https://ruralmom.com/wp-content/uploads/2018/08/ChristopherRobin_pdf_5b5a56e7b1633.pdf" download="all"]
[embeddoc url="https://ruralmom.com/wp-content/uploads/2018/08/ChristopherRobin_pdf_5b5a560f0607d.pdf" download="all"]
[embeddoc url="https://ruralmom.com/wp-content/uploads/2018/08/ChristopherRobin_pdf_5b5a570a18bf7.pdf" download="all"]
[embeddoc url="https://ruralmom.com/wp-content/uploads/2018/08/ChristopherRobin_pdf_5b5a571e7fcc6.pdf" download="all"]
[embeddoc url="https://ruralmom.com/wp-content/uploads/2018/08/ChristopherRobin_pdf_5b5a5631a9b10.pdf" download="all"]
[embeddoc url="https://ruralmom.com/wp-content/uploads/2018/08/ChristopherRobin_pdf_5b5a57407aa3e-1.pdf" download="all"]
[embeddoc url="https://ruralmom.com/wp-content/uploads/2018/08/ChristopherRobin_pdf_5b5a59034c687.pdf" download="all"]
[embeddoc url="https://ruralmom.com/wp-content/uploads/2018/08/ChristopherRobin_pdf_5b5a56862997c.pdf" download="all"]
[embeddoc url="https://ruralmom.com/wp-content/uploads/2018/08/ChristopherRobin_pdf_5b577eefb54b2.pdf" download="all"]
[embeddoc url="https://ruralmom.com/wp-content/uploads/2018/08/ChristopherRobin_pdf_5b577f1aaf0cb.pdf" download="all"]
[embeddoc url="https://ruralmom.com/wp-content/uploads/2018/08/ChristopherRobin_pdf_5b577f038e0a4.pdf" download="all"]
[embeddoc url="https://ruralmom.com/wp-content/uploads/2018/08/ChristopherRobin_pdf_5b577f30987e8.pdf" download="all"]
For more information on the new CHRISTOPHER ROBIN movie: