This is a sponsored conversation written by me on behalf of Danone. The opinions and text are all mine.
Rural Mom is all about farm fresh goodness and a huge part of the farming lifestyle is incorporating fresh vegetables, herbs, grains, nuts and fruits into our diets.  Though I'm not completely on a plant-based diet, I have started making smart plant-based food swaps for some of my favorite dairy and meat foods.  My goal is to eventually have a plant-heavy diet!
A plant-based diet, in a nutshell, is eating a diet completely consisting of plants.  Similar to a Vegan diet, you eliminate all animal and animal by-product foods (like dairy and eggs.)  In fact, some people use the term "pure plant-based diet" and "Veganism" interchangeably.
As a steward of the earth, my quest to incorporate a plant-based eating into my lifestyle fits in well with having a more symbiotic relationship with the world around us.  Eating a plant-based diet also can contribute to improving our overall health and potentially aid weight loss – something I'm also actively working on.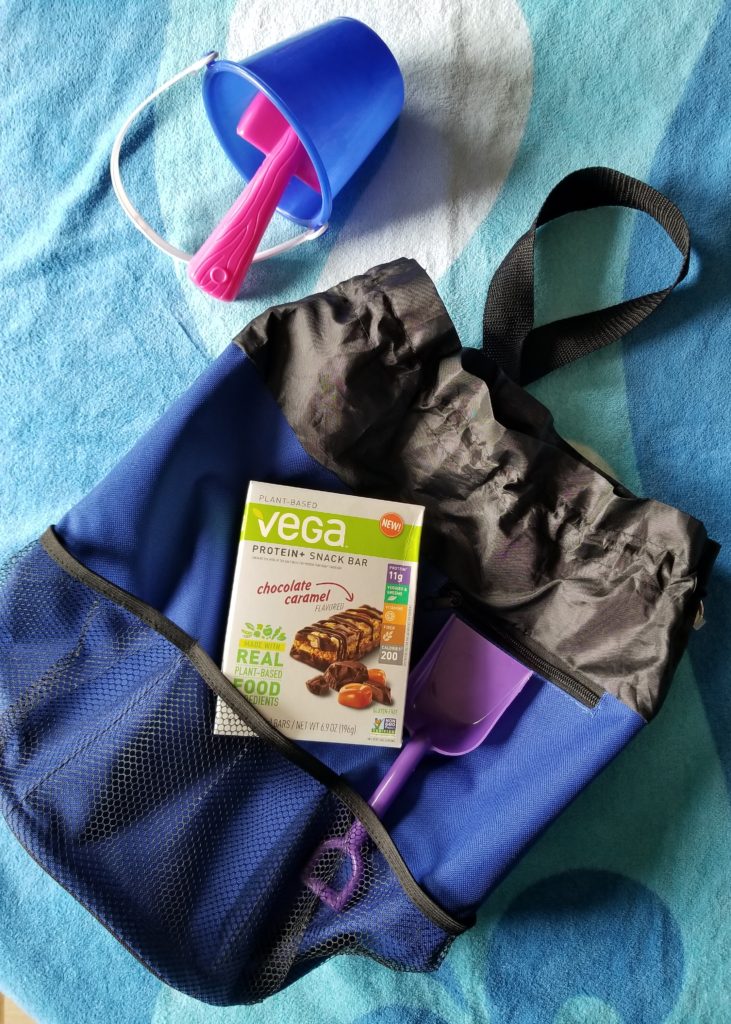 If you are interested in transitioning to a plant-based diet, summer is the perfect time to start!  Gardens are bursting with fresh goodness and fruits and nuts are beginning to ripen.  With the warmer weather, my body craves fresh fruits and vegetables and they are so refreshing to enjoy on a hot summer day!
The hardest part in getting started on transitioning your diet is to figure out ways to do so without giving up some of the foods and food habits (like adding creamer to coffee) that you normally love.  As with any diet change, taking small steps towards your end goal can be far more effect than trying to make a dramatic switch.
Here are some of the steps that helped me to instantly add more plant-based goodness to my diet.  I hope these tips and tricks help you along your journey: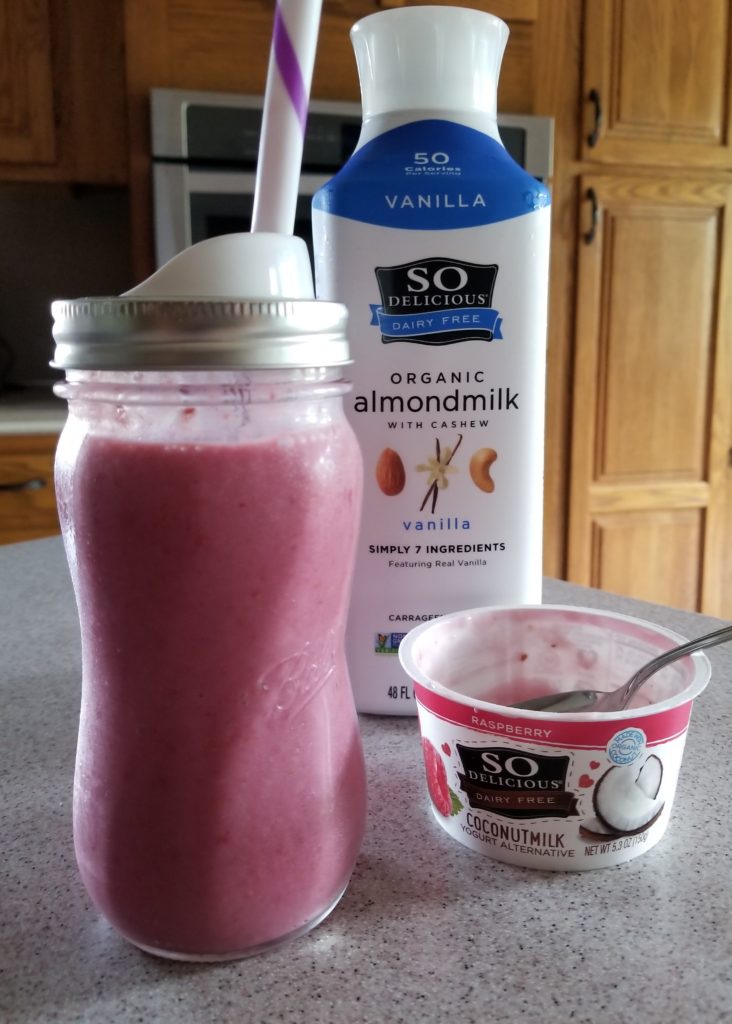 Start adding in one plant-based meal to diet each day. 
Rather than trying to immediately switch all of your meals to plant-based ones, (which is particularly tricky when you have a family to feed in addition to yourself who may not be fully on the plant-based diet train with you,) designate one meal a day to be your plant-based diet meal.
In the summertime, lunch is a great meal to begin with as salads are a light refreshing lunchtime treat.  When I don't have any lettuce ripe in the garden, I head to my local Meijer, where I always find fresh options like the Earthbound Farm Organic Classic Baby Greens Spring Mix.
Earthbound Farm products are certified organic and a wonderful base for any salad you build!  I love to add chopped cucumbers, cherry tomatoes, avocados and a few walnuts or sunflower seeds for extra protein and crunch.  Add a small drizzle of olive oil and a splash of lemon juice top things off.
Find a few plant-based swaps to love. 
Slowing switching out your favorite foods will ensure you still satisfy your cravings and enjoy the foods you love.  One of the first swaps that I was easily able to make was switching from dairy-based yogurt to plant-based yogurt.  So Delicious Dairy Free and Silk have such delicious, creamy plant-based yogurts, I don't even notice the difference!  So Delicious Raspberry Dairy Free Yogurt is one of my all-time favorite pool-side treats to enjoy in the morning.
Another super easy swap is to trade your dairy-based coffee creamer with a product like Silk Vanilla Almond Coffee Creamer.  Such a smooth move that you make to help make your morning a plant-based one!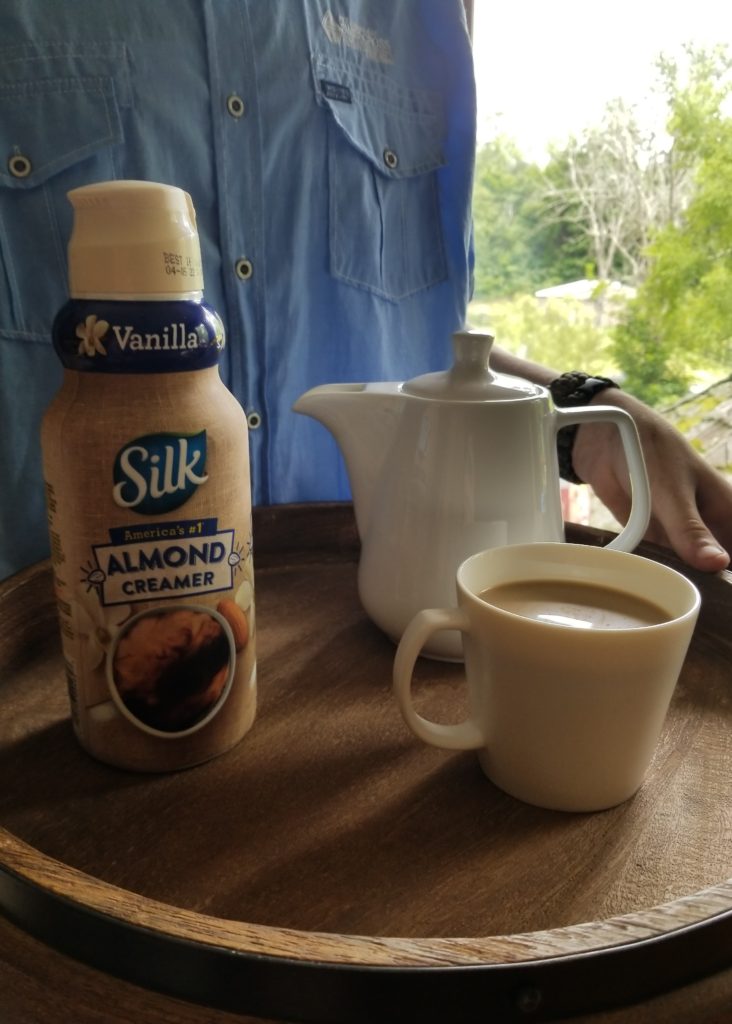 Enjoy your plant-based foods on-the-go.
Your summer plans likely include some type of special family activities or travel.  There's no need to scramble to find quality plant-based products when you are at a theme park, zoo or even on the road for vacation.  Stock up on easy-to-pack snacks like Vega Protein Snack Bars.  My favorite is the chocolate caramel flavor.
Having plant-based snacks on hand will help you curb your temptation to reach for less healthy snacks when on-the-go and stick to your plan to transition to a plant-based diet.
Find new recipes to love.
There's a world of plant-based recipes in print and on the internet for you to try.  Make a goal to try one new recipe a week and soon you'll find that you have a whole new wealth of recipes to choose from to support your plant-based eating efforts.
Re-think and revise the recipes you are currently making each day.  Everyday recipes like smoothies can be revised easily.  I like to blend So Delicious Dairy Free AlmondMilk with So Delicious Raspberry Dairy Free Yogurt and a handful of frozen raspberries to make a rich, delicious afternoon treat.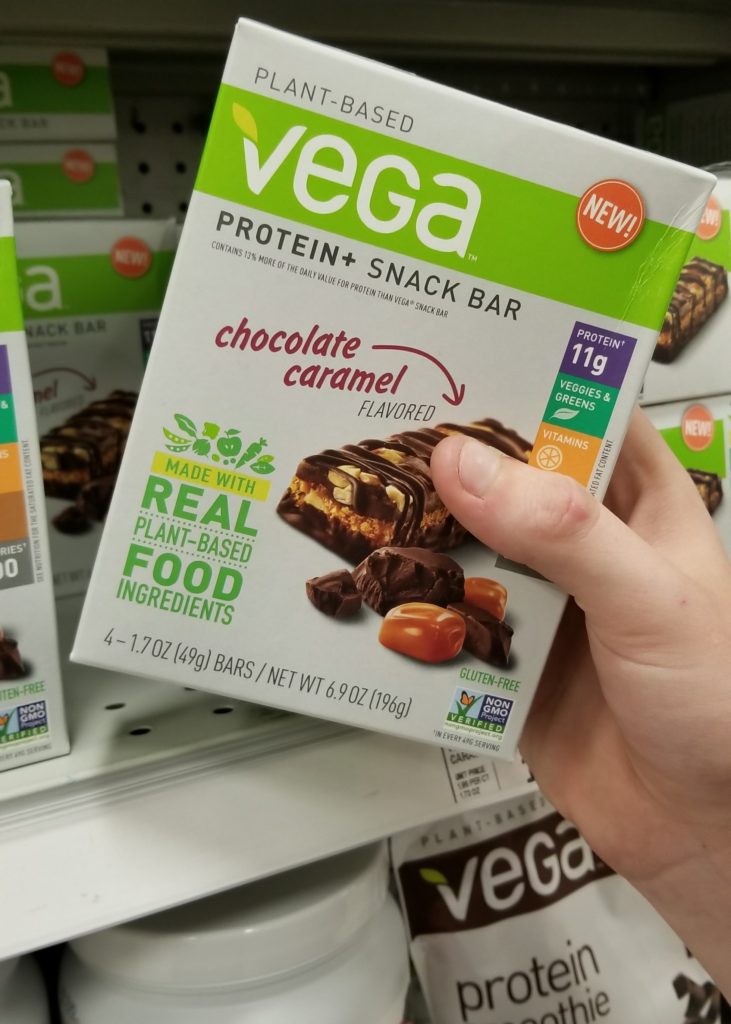 Stock up on fruits, nuts, vegetables, herbs, whole grains and plant-based products. 
When you have the items readily on-hand in your home, it's easily within reach and a no-brainer to enjoy with your daily diet.  Head to your local Meijer and take advantage of the awesome sales along with fabulous M-Perks offerings.
Meijer is making it easy for you to add more plant-based foods to your diet with some terrific offers and savings including:
Buy 10/save $3 Offer: Buy 10 participating products, save $3 (7/8 – 7/15) on featured products including:
• Silk Half Gallons
• So Delicious Dairy Free almondmilk 48oz
• Silk & So Delicious Dairy Free Yogurt 5.3oz
• Silk & So Delicious Dairy Free Yogurt 24oz
• Silk & So Delicious Dairy Free Creamer
• So Delicious Dairy Free Coco Whip
• So Delicious Dairy Free Frozen Pints
• Silk Aseptic
• Silk Twin Packs
• Earthbound Farm Organic Boxed Salad
• Vega Bars
• Vega Powders
• Vega bars/ready to drink beverages
M-Perks Offer: Save over $17 on participating Silk, So Delicious Dairy Free & Vega (7/15 – 8/11) on featured products including:
• Silk Half Gallon Almond Unsweetend
• So Delicious Dairy Free AlmondMilk 48oz Vanilla
• Silk Almond Yogurt 5.3oz Strawberry
• So Delicious Dairy Free Yogurt 24oz Raspberry
• Silk Almond Creamer 32 oz Vanilla
• Vega Bars
• Vega Powders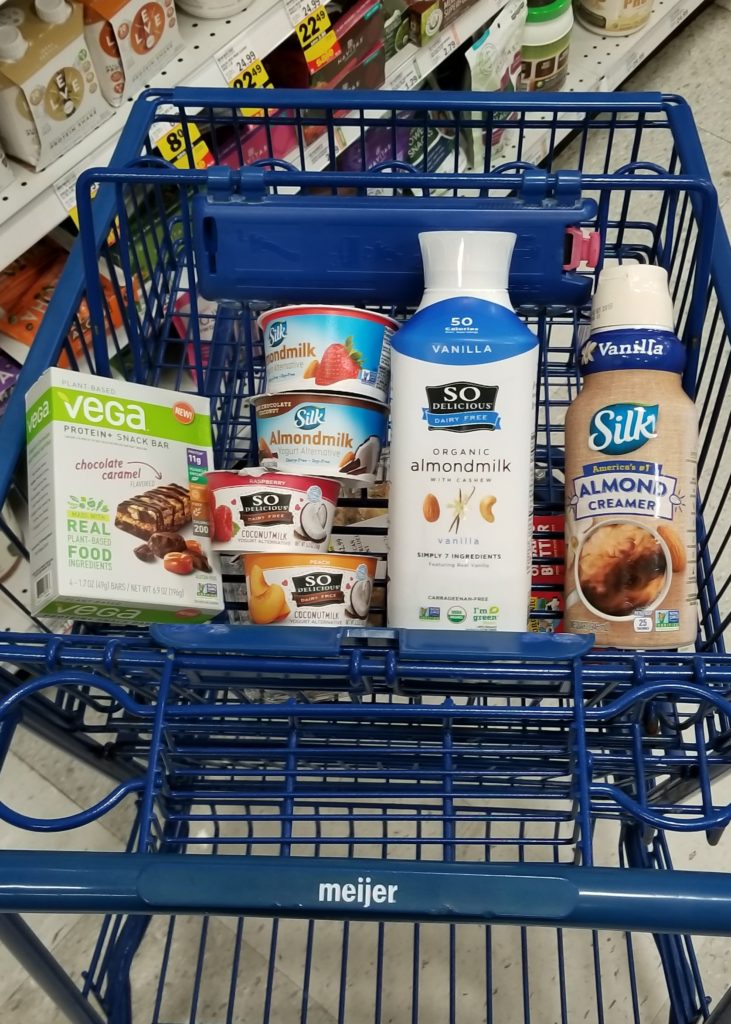 How are you incorporating a more plant-based diet into your everyday lifestyle? I'd love to hear your tips and tricks!